WYOMING
Grand Teton National Park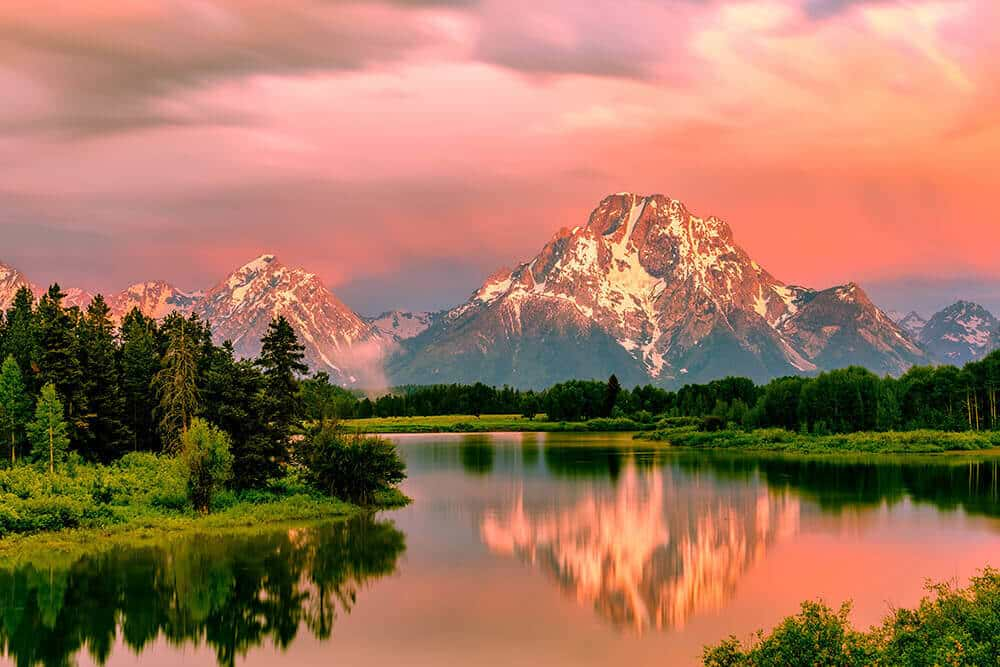 The Grand Teton National Park is one of the most popular tourist sites in all of Wyoming. You will be able to explore a variety of forest communities within the same area. For instance, there is an abundance of migratory bird species that fill this park throughout the year. You may travel there inside of your RV or travel trailer, but you will spend most of your time exploring the great outdoors while you are there.
There are several first-class RV parks and campgrounds in the area that you can choose from when you arrive – including Teton Peaks Lodge & RV as well as Squirrel Meadows Guard Station.
Plan your adventure: Grand Teton National Park
---
SOUTH CAROLINA
Huntington Beach State Park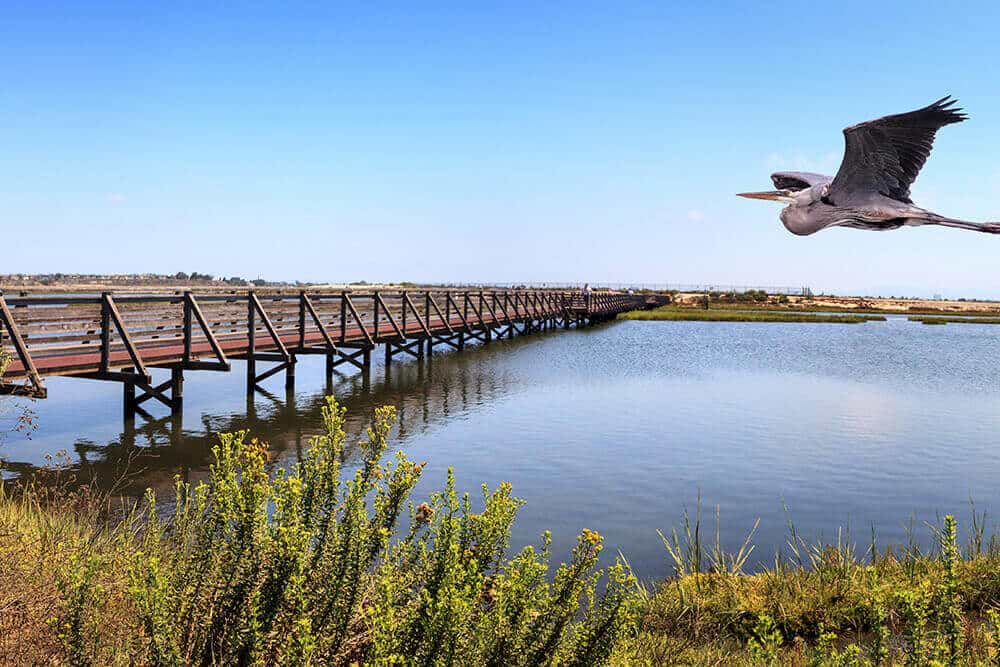 Perhaps you would rather spend quality time post-retirement on with an amazing view of Myrtle Beach. If that is the case, then the Huntington Beach State Park is a wonderful stop to add to your list of options. The secluded sandy beaches allow you to have privacy and peace that you will not necessarily find at busier beaches throughout the country. You could even enjoy a little surf fishing or bird watching to add to the tranquility of the overall experience.
There are quite a few RV parks and campgrounds to choose from – such as the Cypress Camping Resort, Briarcliff RV Resort, and Carolina Pines RV Resort.
Plan your adventure: Huntington Beach State Park
---
MAINE
Acadia National Park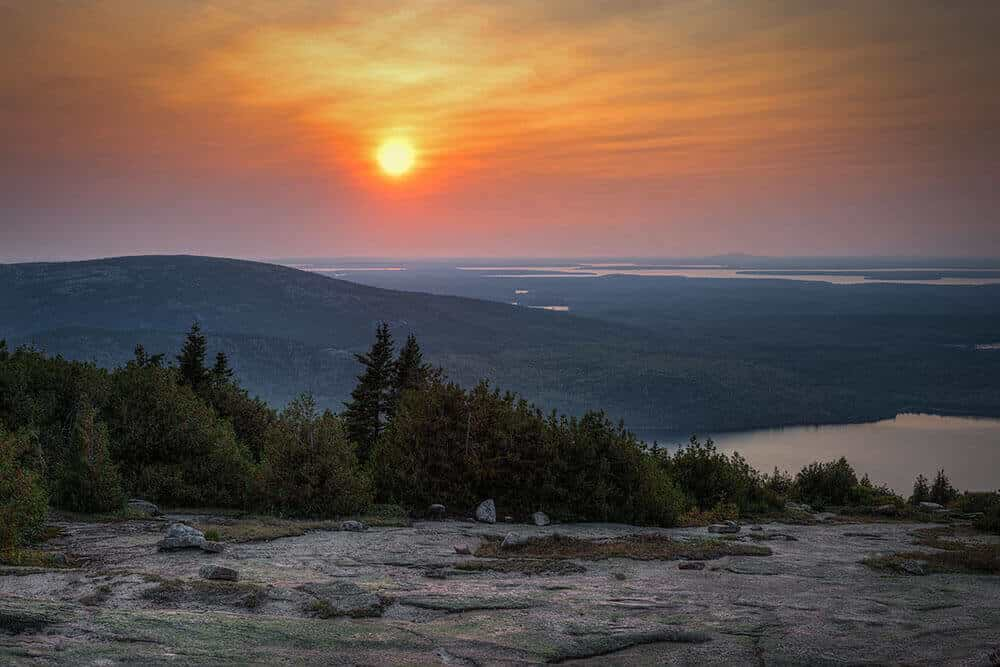 One of the most popular national parks in the country is the Acadia National Park. If you enjoy taking long hikes or nature walks, it should be at the top of your list. Keep in mind that the Cadillac Mountain – which is featured within the Acadia National Park – is the tallest mountain on the coast. The diverse collection of coastal trails will keep you busy and may even convince you to make a few repeat trips in the future.
If you are looking for a great group camping experience, there are 3 campgrounds to consider: Schoodic Woods, Blackwoods and Seawall.
Plan your adventure: Acadia National Park
---
CALIFORNIA
Golden Gate Bridge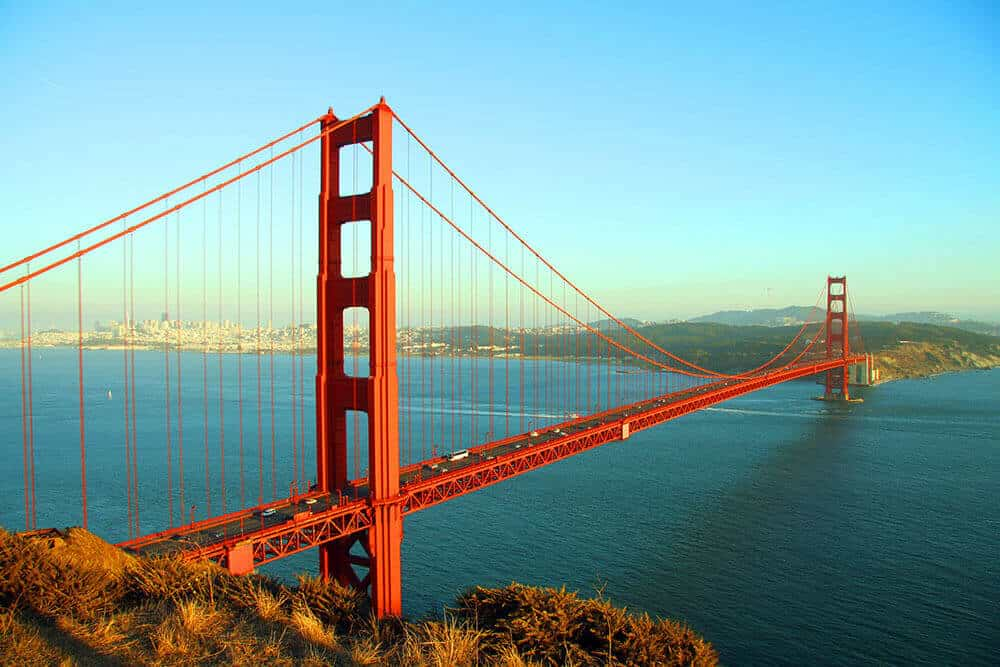 It may not seem as if visiting a bridge would be that exciting. However, the people who agree with that misconception are usually the ones who have not seen or driven across the Golden Gate Bridge. The team who built the bridge first broke ground in January of 1933 after an overflow of setbacks and hurdles.
The two primary cables on the bridge are the visual highlights of this masterpiece – especially since they are more than 7,650 feet long and help more than 27,500 parallel wires stay connected. Remember that you will need to park at the Northeast Side Parking Lot if you are interested in walking across the bridge. Otherwise, you can enjoy the scenic drive across and then head for the Golden Gate Trailer Park or Marin Park for overnight accommodations.
Plan your adventure: Golden Gate Bridge
---
CALIFORNIA
Death Valley Super Bloom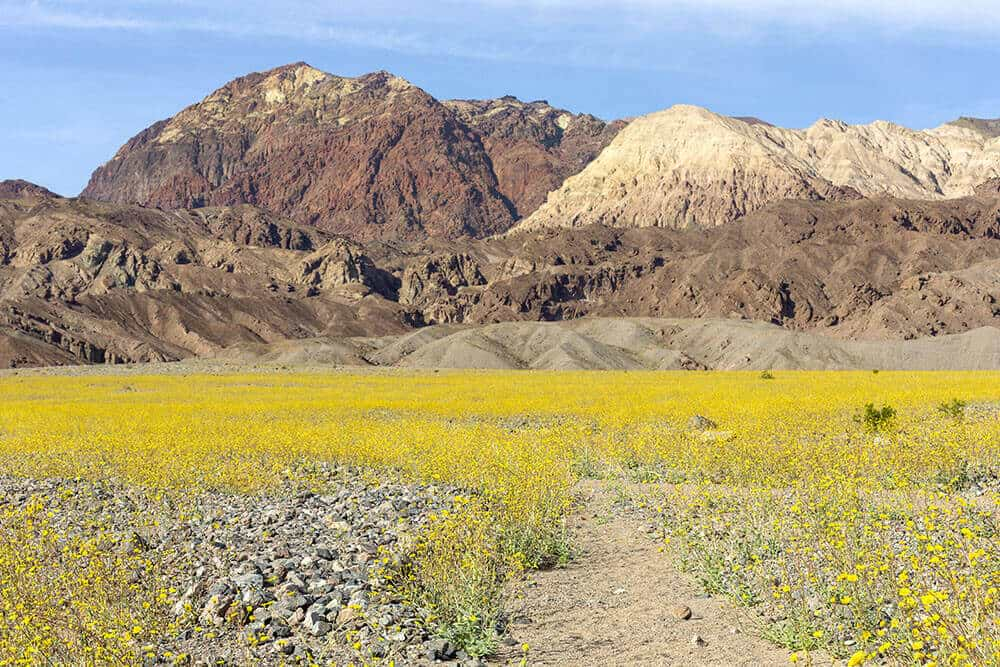 The name "Death Valley" is truly fitting for this area in California most of them. However, there is a "super bloom" that occurs at least once every decade when a beautiful shower of pink, purple, and yellow wildflowers seemingly emerge out of nowhere. A photograph does not do this marvel any justice; it must be experienced firsthand. During your years of retirement, you can make plans to see it for yourself and enjoy the ambiance of the mountainscape.
You can camp within the Death Valley National Park or even the Furnace Creek Campground for a cozy and comfortable place to spend the night.
Plan your adventure: Death Valley Super Bloom
---
CALIFORNIA
Napa Valley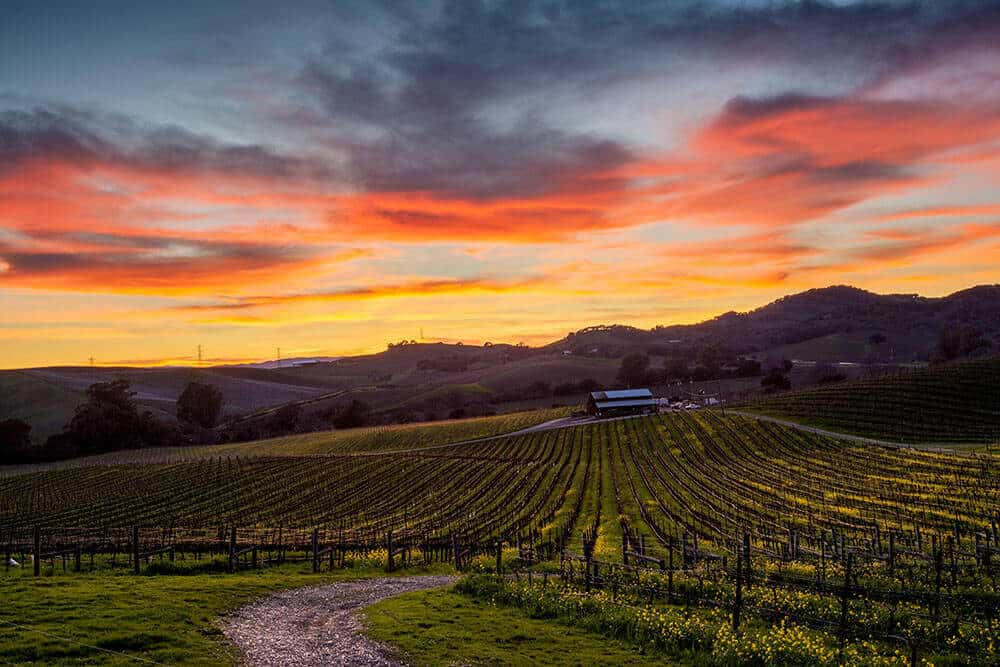 The life of a retiree is further enhanced with an occasional glass of fantastic wine. There are not many places in the U.S. that you can visit for this delicious glass, and none is better than Napa Valley. Studies show that Napa Valley welcomed over 3.8 million visitors in 2018 alone. Since there are more than 400 wineries throughout Napa County, you have your pick of the winery (or wineries) that you want to tour.
You will also enjoy taking the scenic route in your RV or travel trailer to take in the natural beauty of the vineyards and other marvelous sights. Once you feel like calling it a night, you can make your way to the Napa Valley Expo RV Park for full access to water & sewer hookups and a comfortable campground site.
Plan your adventure: Napa Valley
---
ALABAMA
NASCAR at Talladega Superspeedway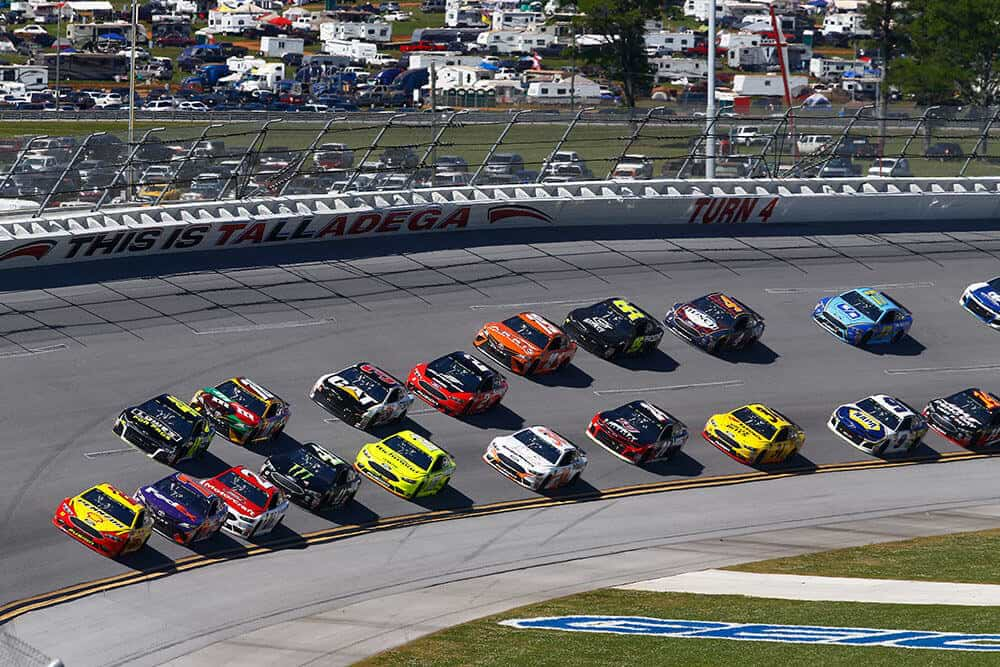 You may or may not be a NASCAR fan, but adding a trip to the Talladega Superspeedway to your bucket list is a great idea. You will be able to watch the NASCAR race among a crowd of tens of thousands of other people. You could even spend the entire weekend in this part of Alabama – enjoying the vast number of activities, attractions, and other events happening in the area.
North Park is a great place to park your RV for extended stays because it comes with premium amenities that will make you feel comfortable and cozy.
Plan your adventure: NASCAR at Talladega Superspeedway
---
VIRGINIA
Colonial Williamsburg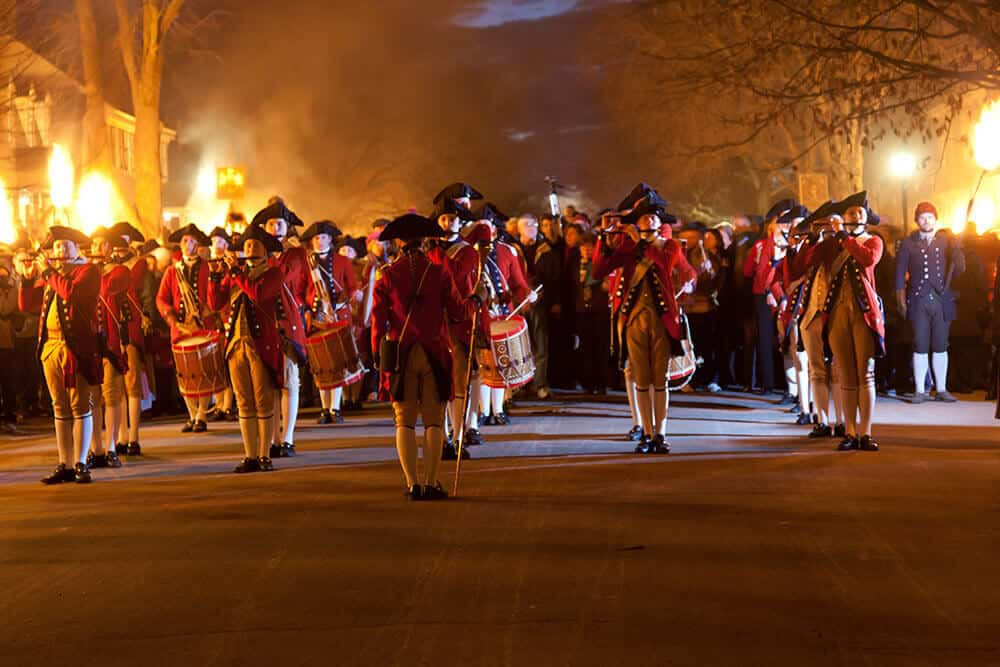 There is more than enough history interwoven within Colonial Williamsburg to please any history buff or RV vacationer for many years to come. Within the Historic Williamsburg area, you are just a short drive away from such popular tourist attractions as Yorktown and Jamestown. You can also enjoy shopping for quality deals at the Prime Outlets or have plenty of fun at either of the nine golf courses available throughout the city.
The American Heritage RV Park features more than 70 acres of woodlands and lush green meadows to enjoy during your retirement travels. Each campsite offers RV travelers full hookups with 30-amp and 50-amp service options.
Plan your adventure: Colonial Williamsburg
---
CALIFORNIA
Redwood National Park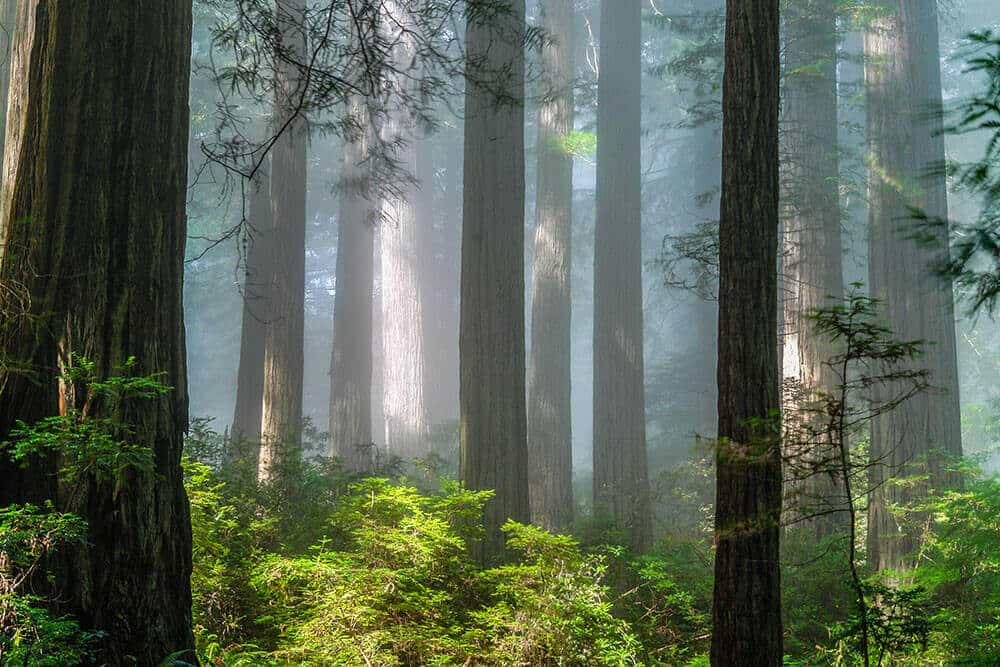 One of the most humbling experiences you could ever have in nature is at the Redwood National Park. Coast redwood trees can potentially grow up to 300' in height and live for 2,000 years. Standing among this type of natural beauty and superiority will make anyone realize just how small they are in the grand scheme of things. Hikers and bikers love this park for its 200 miles of available trails and paths.
There is a campsite within the park for RVs, travel trailers and tents. However, you could also consider the Elk Country RV Resort & Campground or the Redwood Meadows RV Resort.
Plan your adventure: Redwood National Park
---
NEVADA
Las Vegas Strip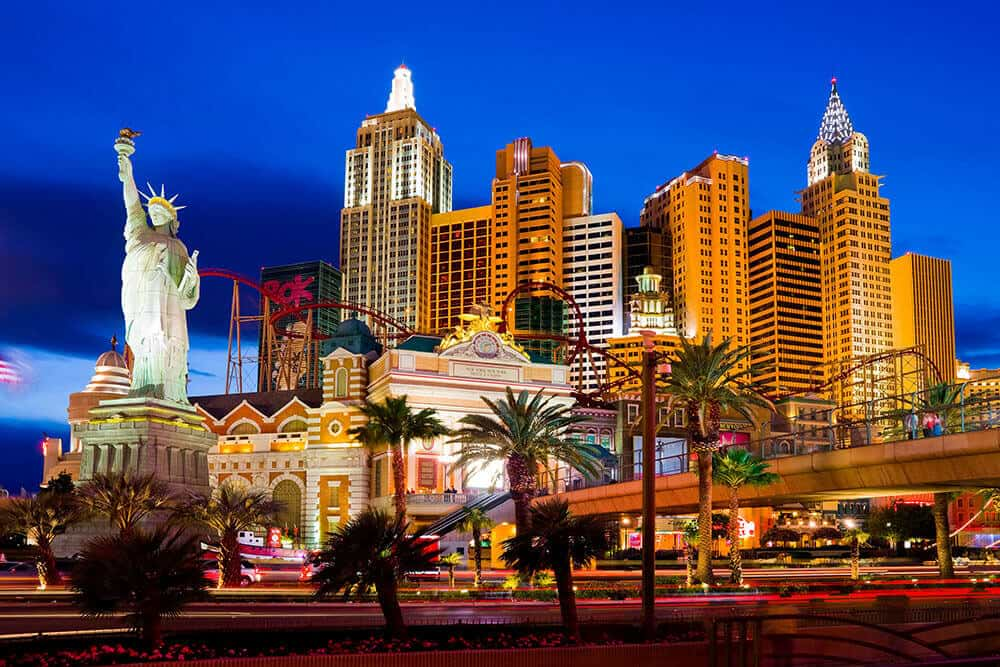 Nearly 500,000 people travel to the Crater Lake National Park annually. If you truly want to see the marvelous side of this tourism site, you must go during the 3-4 months when there is no snow on the ground. The park is filled with old-growth forests, volcano remnants, and evergreen trees. However, the main attraction is Crater Lake – the deepest lake in the U.S. You can also get a good look at Phantom Ship, an ancient rock formation in the middle of the lake that stands 170 feet above the water.
The park also has 2 separate campground areas: Mazama and Lost Creek. RVs are only allowed at the Mazama campground; Lost Creek is a tent-only campground.
Plan your adventure: Las Vegas Strip