MINNESOTA
Boundary Waters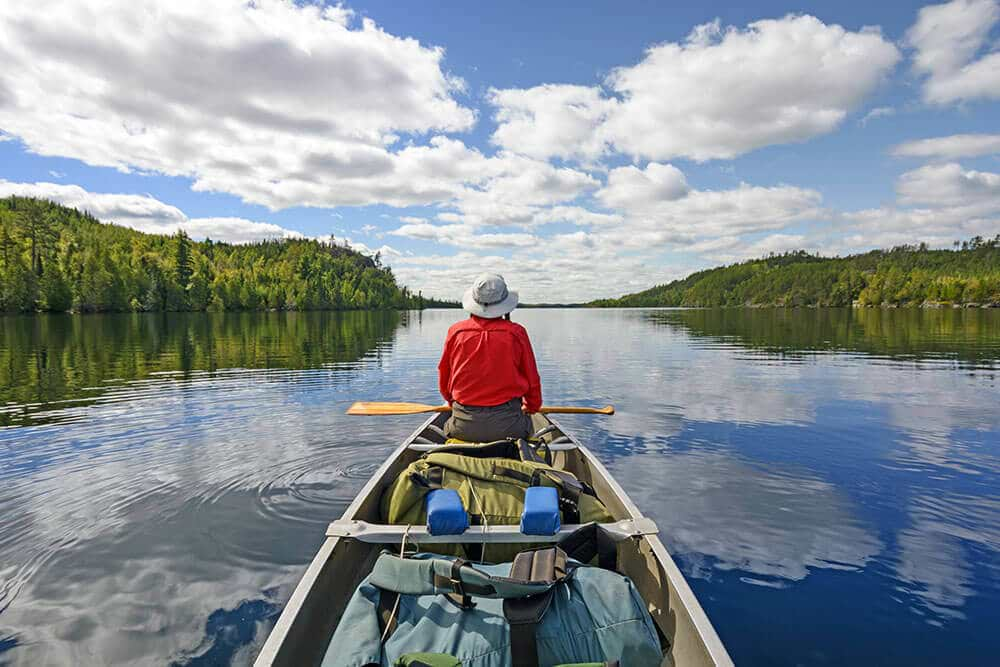 If you plan to head to the northeastern region of Minnesota, you should consider stopping at the Boundary Waters Canoe Area. There are over 1,200 miles of canoe routes that will keep you busy on the water. For those who prefer to enjoy quality time on land, though, there are 12 unique hiking trails that are worth the trip.
There is wide availability for RVs and travel trailers with more than 2,000 designated campsites available. Keep in mind there are more than 250 backcountry campsites outside the wilderness area that offer camping, fishing, and over 1,500 miles of canoe routes to enjoy.
Plan your adventure: Boundary Waters
ALASKA
Northern Lights of Fairbanks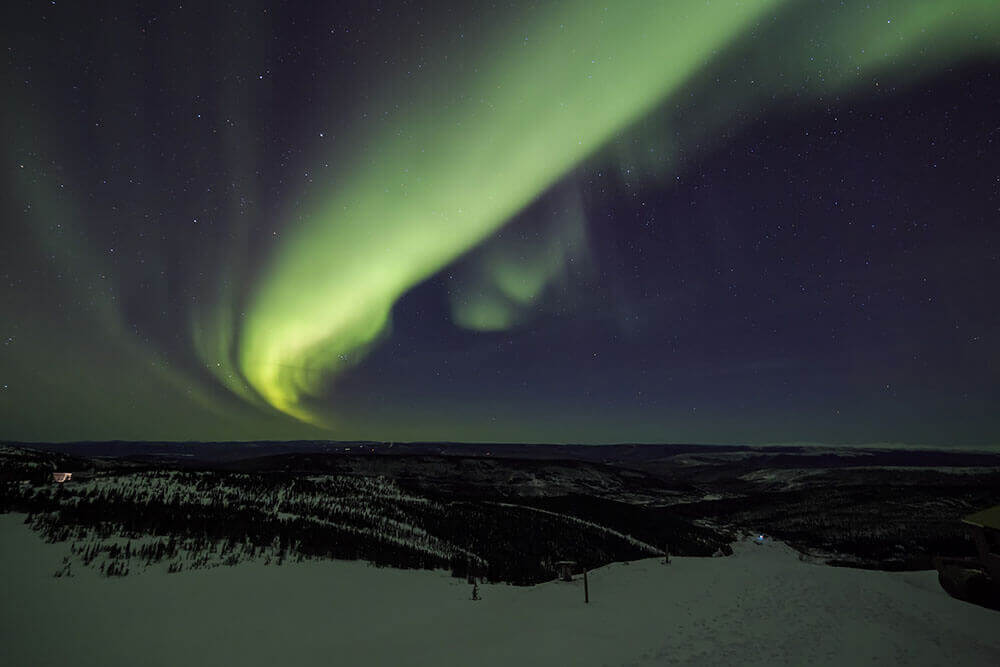 The culinary side of Juneau, Alaska, has made it a popular magnet for tourists in recent years. However, the Northern Lights (also referred to as the "aurora borealis") in Fairbanks remains one of the most popular bucket list items in the state. The key is to make sure you travel to Fairbanks, Alaska during the winter season (November-April). It is dark all the time during this season, which means you will have full exposure to the Northern Lights during your trip.
You can reserve accommodations for your RV at Rivers Edge RV Park & Campground or even the Chena River Wayside.
Plan your adventure: Northern Lights of Fairbanks
MISSOURI
Fantastic Caverns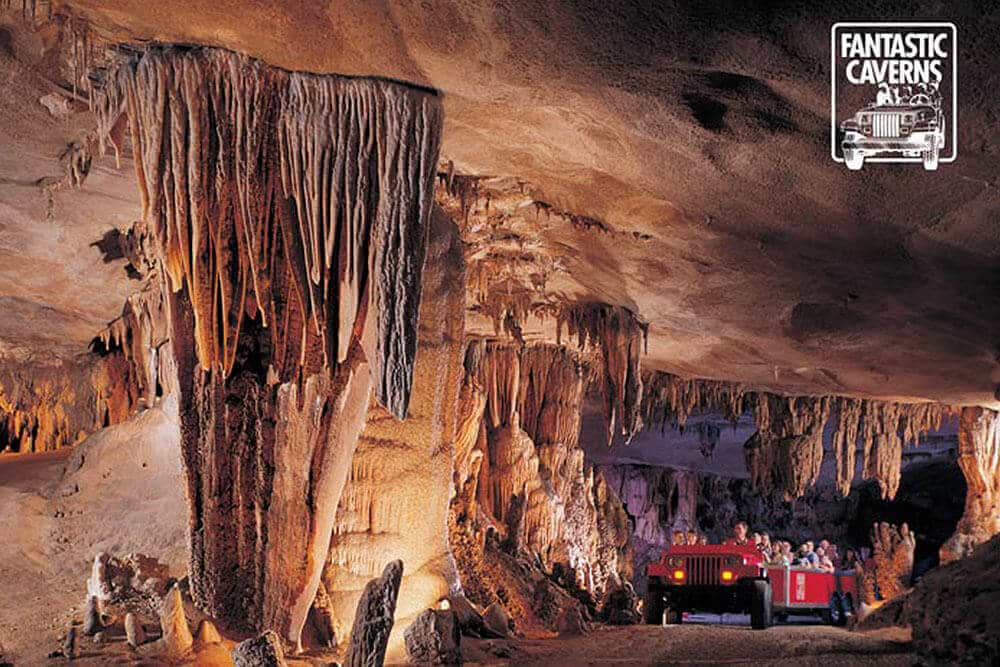 If you cannot think of anything fun to do with your RV in Missouri, then you are obviously not thinking about the Fantastic Caverns. This ride-thru cave has been a major attraction in Springfield, Missouri for decades. You will take a 55-minute cave tour that drives along a one-mile route and will give you a front-row seat to view some of the most captivating cave formations in the entire country.
If you need a place to camp overnight or park your RV, head over to Cooks RV Motor Park or even the Paradise in the Woods RV Park. You will have full access to hookups and pull-up/back-in options for your RV or travel trailer.
Plan your adventure: Fantastic Caverns
NEW YORK
Taughannock Falls State Park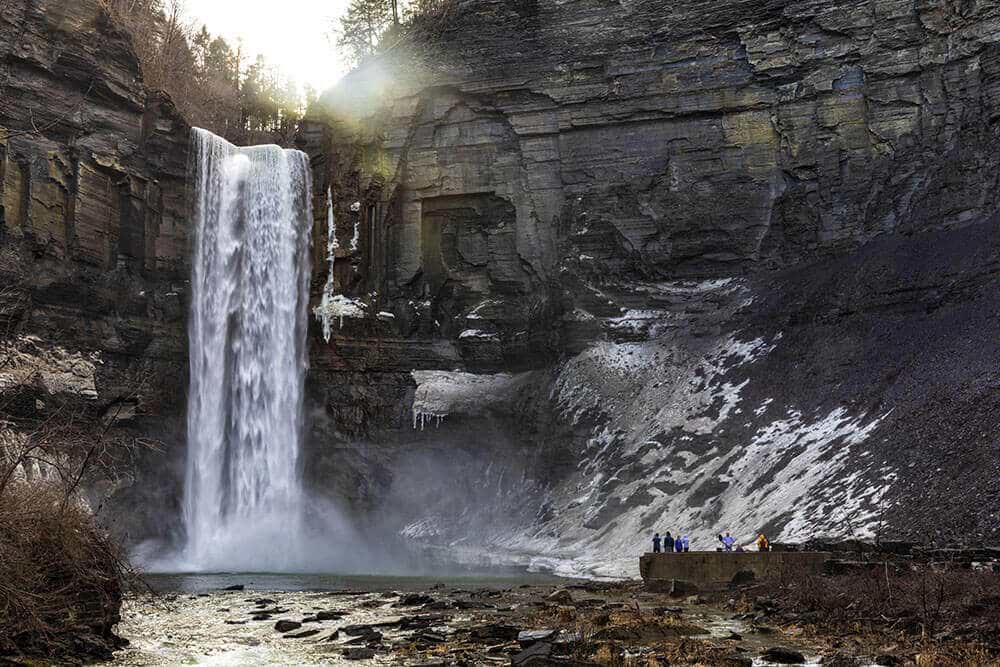 It may not seem as if New York is the perfect state for RV travel. However, once you make it to the Taughannock Falls State Park, you will realize why that is a misconception. If you travel here during the summer, you can enjoy the outdoors concert series hosted by the park. For a jaw-dropping experience, take a hike to see the ancient gorge and captivating waterfalls.
Pet lovers enjoy this state park as a campground because there is a two-pet maximum enforced. Regardless of the season, there is a host of activities to stay involved – including cross-country skiing and hiking trails.
Plan your adventure: Taughannock Falls State Park
KENTUCKY
National Corvette Museum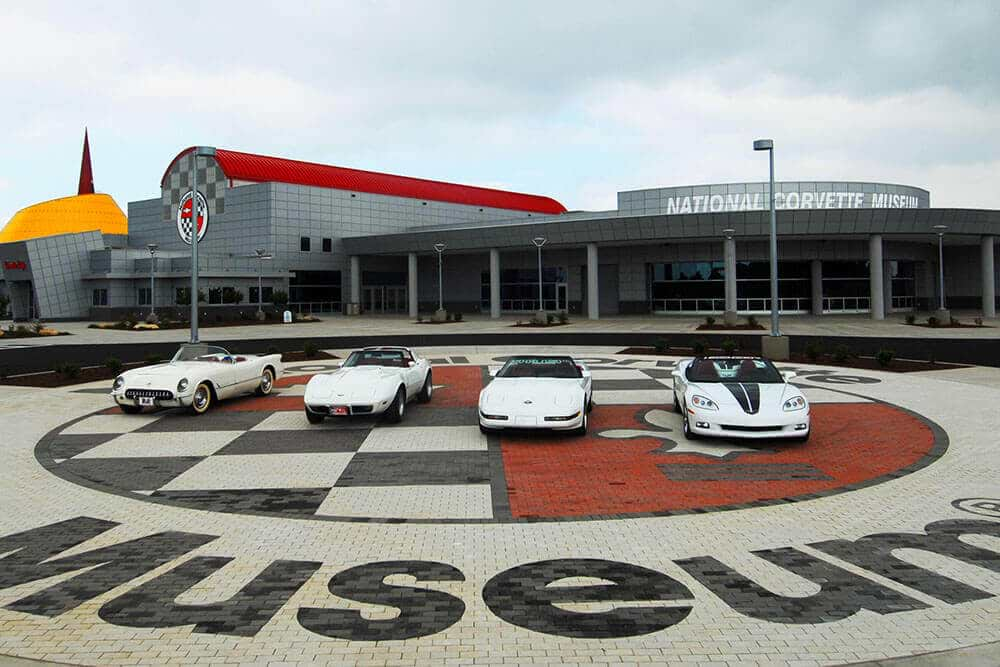 A popular feature of Bowling Green, Kentucky is undoubtedly the National Corvette Museum. This facility, which first opened in 1994 and is featured on a 55-acre campus, is designed for classic car fans and history buffs. It is highly recommended to reserve at least 1-2 hours to enjoy the museum and its overall ambiance.
When planning your RV road trip, though, keep in mind that this museum does not allow any type of pets unless they are ADA-defined service animals.
Bowling Green has several campgrounds and RV parks that you can choose from – including the Beech Bend Campground or the Bowling Green KOA Holiday RV Park.
Plan your adventure: National Corvette Museum
NORTH CAROLINA
Wright Brothers National Memorial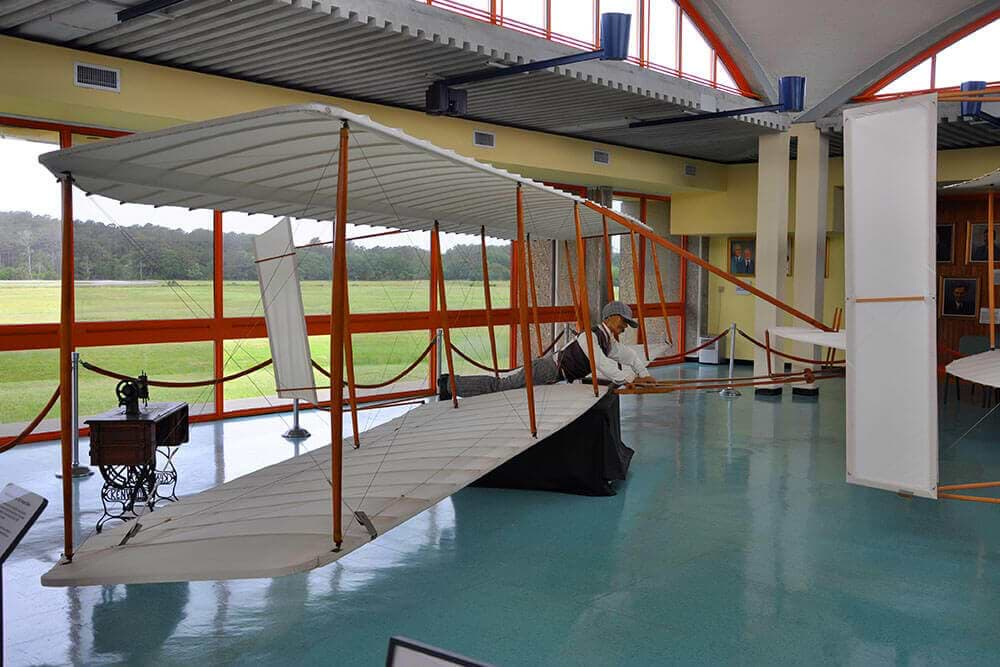 The Wright Brothers Memorial was designed to recognize and honor the location of the first official flight conducted by the Wright Brothers in 1903. It made history by becoming the first federal park to include a permanent public structure. It is a visual work of art – especially when you consider that the 60' granite monument is hollow with a granite floor. Quite a few celebrities have visited this national memorial over the years, so you would be adding your own name to an elite list of stars by visiting it yourself.
The OBX Campground and Joe & Kay's Campground are two local options to consider when selecting a place to spend the night.
Plan your adventure: Wright Brothers National Memorial
ILLINOIS
Historic Route 66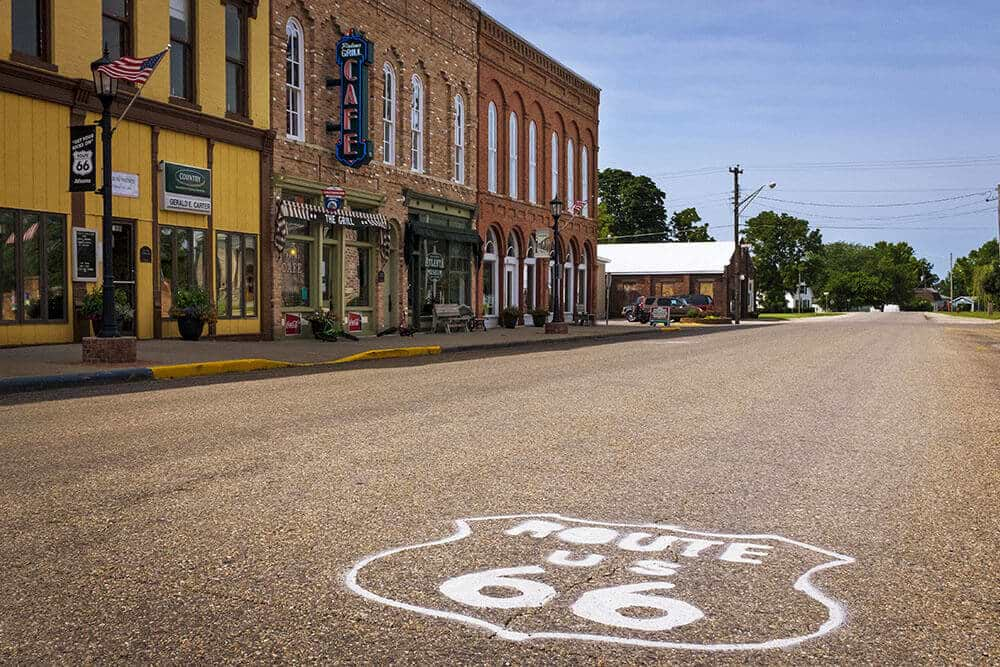 You may have heard the song about Route 66 or even seen it featured in movies. However, until you and your RV meet this iconic drive in person, you cannot even imagine the full scope of this experience. Keep in mind that Route 66 stretches from Illinois to California – covering over 2,450 miles of highway road.
If you want to learn even more about this amazing stretch, feel free to stop by the Route 66 Association Hall of Fame & Museum in the city of Pontiac at some point during your stay.
There are plenty of RV parks and campgrounds that you will pass along the way – such as the Route 66 RV Resort in Albuquerque.
Plan your adventure: Historic Route 66
NEVADA
Cathedral Gorge State Park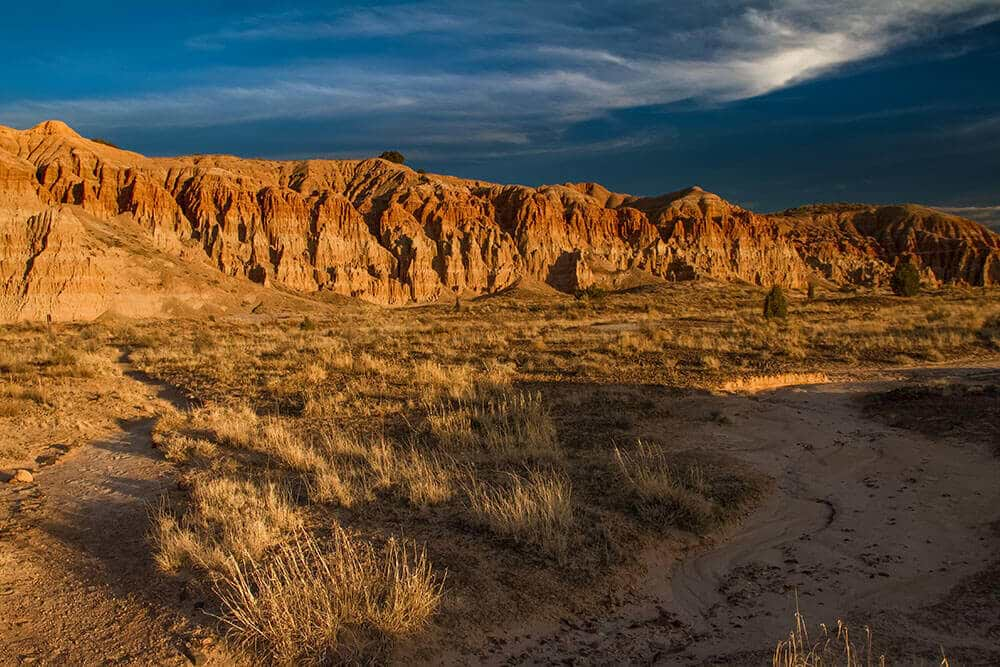 Nevada is full of manmade attractions – especially when you consider all "The Strip" in Las Vegas has to offer. If you are interested in natural attractions, though you should visit the Cathedral Gorge, State Park. You will get a front-row seat to explore unique yet dramatic patterns in the natural formations caused by years of erosion. The natural landscapes make the trip worthwhile for most outdoor enthusiasts and nature lovers.
There are more than enough opportunities to get in a good workout – especially when you consider the 4-mile walking trail or the easy access to local caves.
There is also a limited quantity of campground sites available with water and electric hookups for visitors.
Plan your adventure: Cathedral Gorge State Park
WYOMING
Cody Night Rodeo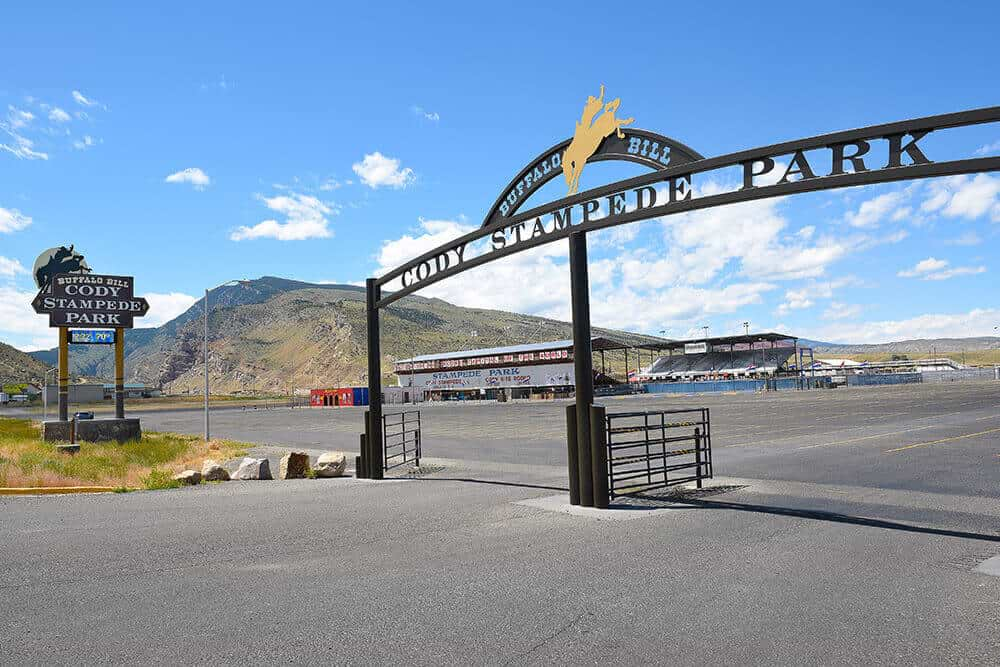 This rodeo capital of the world is a huge magnetic for cowboys, cowgirls and rodeo fans around the globe. There is a rodeo every summer night within Cody, Wyoming – a tradition that has been kept up for over 75 years now. Perhaps you have never been to a rodeo and would like to scratch it off your bucket list. On the other hand, you may have been to other rodeos but never a Cody Night special.
Either way, it is highly recommended for you to add this trip to your bucket list of upcoming RV vacations. When all is said and done, you will at least be able to say that you experienced it for yourself.
Plan your adventure: Cody Night Rodeo
MISSISSIPPI
Trace State Park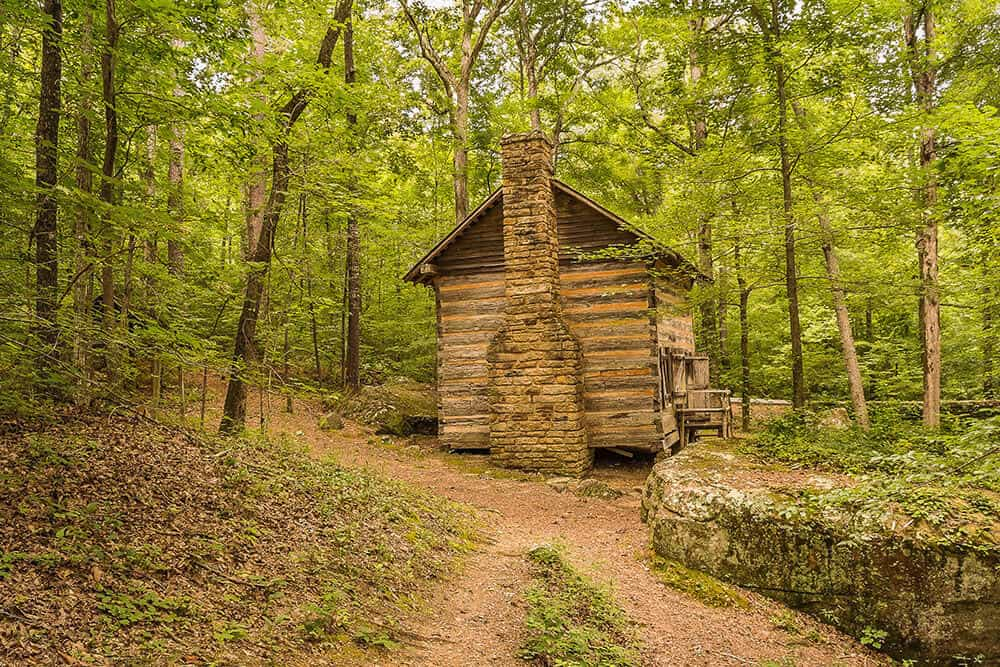 If you want to escape from the noise and chaos of city life, you should consider opting for the quiet yet tranquil experience of the Trace State Park. Quite a few tourists and tourism groups agree that this state park is a perfect choice for the naturalist traveler to consider. You can enjoy the seemingly endless miles of scenic trails for hiking or the captivating hardwood forests.
As a bonus, you could even visit Tupelo if you are an Elvis Presley fan since that was the rock legend's birthplace. Pets are not allowed, so keep that in mind before traveling with your canine/feline companions.
Plan your adventure: Trace State Park