You've just arrived at your campground in your camping trailer at the Rocky Mountains and as you drove the last few twisty road miles, you thought, "now this isn't so bad ! What's up with all of this talk about altitude sickness and vertigo?" Then, as you got out of your tow vehicle to look your campsite over, and, about half way to the picnic table, you realized that you were huffing for air and needed to sit down as soon as you got to the table. In less than a minute as you checked out your campsite from the table, that shortness of breath eased up. Soon, you quickly stand up and stride off to look at something else, and, yup, you know it, light headed again! Classic symptoms of coming from lower elevation to much higher elevation.
Now, when we're younger, some folks show little or no signs of shortness of breath. However as we age and our arteries become less elastic, the shortness of breath becomes more pronounced. It is all about how much oxygen your lungs can store up in your blood stream and how quickly your activity depletes it.
When we first retired and spent that Summer camping off of the grid above ten thousand feet, simple adjustments were all that we needed. For example, we didn't bound right up out of a lawn chair by the campfire and walk briskly to the Ollie. Instead we slowly stood up, waited there for a brief few seconds and then sauntered off towards the trailer. Simple adjustments in how we did things was sufficient to eliminate vertigo and after a few days it was back to normal and business as usual.
In our case, we were coming from well below one thousand feet high to well above ten thousand feet and some adjusting was in order. That adjusting became more important each year as we hosted the campground up high in the Rocky's. After a few years I learned about a pill that high altitude search and rescue teams sometimes take. Acetazolamide or Diamox, the generic name, expands the blood vessels in the extremities and allows the blood stream to hold more oxygen. That meant that when first arriving up high, your blood's oxygen content didn't deplete as rapidly, when standing up quickly out of habit. A thirty day prescription lasted us for several years, increasing our comfort level while acclimatizing to altitude.
So just how much thinner is the air up that high ? Here is a simple thing that we noted around the campfire. Below a thousand feet where we spent much of the year, we could heap firewood on the campfire until it was really blazing. But at ten thousand plus, we could actually put enough wood on the fire until it started going out. The oxygen couldn't get to the fuel readily and the volume of wood actually started reducing the size of the fire ! Now, the campfire solution is easy enough, just loosely stack smaller wood on the fire so air can readily get to the flames.
In the case of humans, if one can't adjust readily, just go back down in elevation.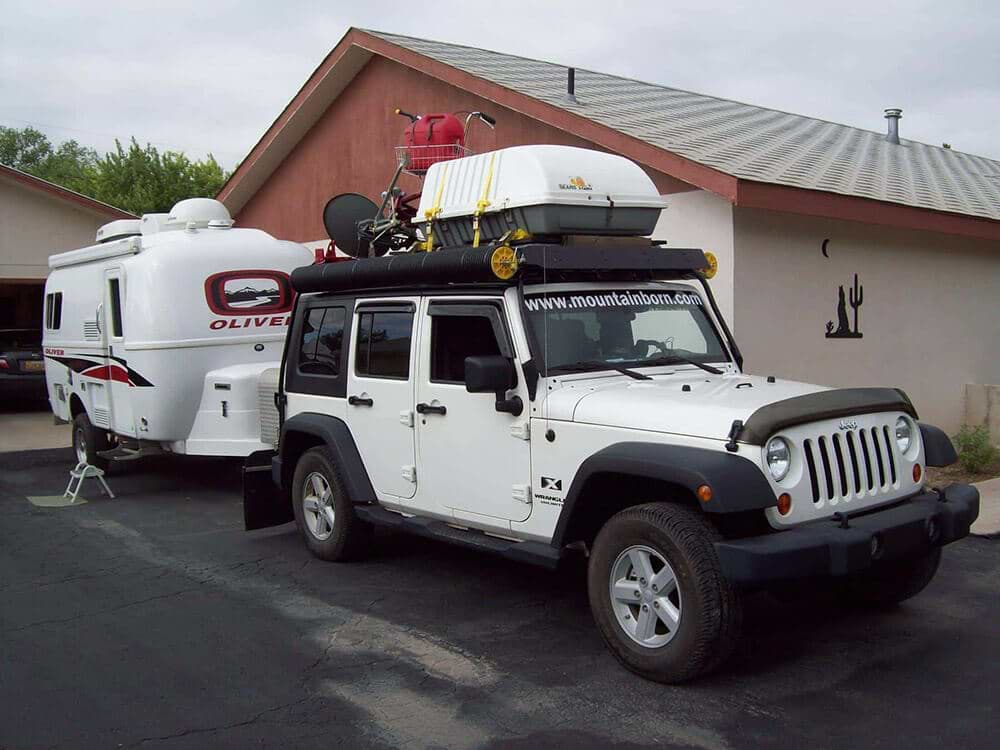 Our acclimatization process was as follows:
Stage at 6500 feet high while driveway surfing and visiting with kinfolks for a few days, then, move up to a favorite campground at 8500 feet while we started taking Diamox in preparation for the last move into our Summer campsite above ten thousand feet.
Now you have to realize, that this was the homespun technique of a Arkansas mountain boy and not a precise Doctor recommended regimen. It worked for us for many years. Who knows ? It might be a easy solution for someone else.
Forcing one's self to stay up high and adjust to the elevation is not safe. If struggling for air, the only solution is to go back down lower where you are not struggling.
By taking our time to get to our target elevation and staging at progressively higher altitudes and the Diamox for a few days before and for the first week at elevation, we made the start of a Summer off of the grid, above ten thousand feet, a relaxed and enjoyable preamble to a great camp hosting experience.