Most of the built up campgrounds in the Rocky Mountains are along the water courses, as are the roads. Making access to them as the snow melts off better and better as the season progresses. Normally, elevation is the controlling factor for how late in the year the snow will melt off enough to let us get our travel trailers into campsites. Most years, by the time we were able to get into a campground to get it ready to open up for the public, Mother Elk with their babies were passing through traveling up higher.
Photo by Oscar's Daddy, the Bug eye Driver, Pete marks, as he and I were hiking along the Continental Divide Hiking Trail at just below 11 thousand feet high.
So, let's talk about sharing the campground with it's resident critters and some that are just passing through. This is a good time to remember that humans are merely short term visitors to the campground and we need to adjust accordingly.
Soon after getting the campground open for campers, the Bears come out from a long Winter's hibernation and sightings are on a more regular basis. That is when camper care while handling food stuff is critical to how long a Bear will linger in the area. Tidy campers that leave nothing for them will cause them to move on lower down in elevation, in anticipation of when the choke cherries are available. Careless handling by campers of their food stuff will cause Bears to linger in the area becoming a nuisance and possibly even a danger. Keeping a close eye on pets at this time is critical to their survival.
Though bears are a threat to pets, their threat level is not as high as that of Coyotes. There has hardly been a campground over the years, that we did not find a serious Coyote presence, and that threat was not limited to night time.
In this video, it first appears that a red fox is simply sunning himself on a large warm rock. But, closer inspection shows that he keeps glancing at his mate who is guarding a small fir tree that they have a pine squirrel treed in. Here is the video:
Some of natures best views are right in your campsite when small critters visit. We always enjoy visits from the wildlife around the campfire such as, pine Squirrel's, Chipmunk's, golden ground Squirrel's and just on and on. It is such a great temptation to feed the wildlife, but, that may not be in the best interest of the critters or even you as a temporary visitor. Even something seemingly as harmless as a hummingbird feeder will attract bears that will destroy the feeder and make a mess around camp while foraging about for a meal.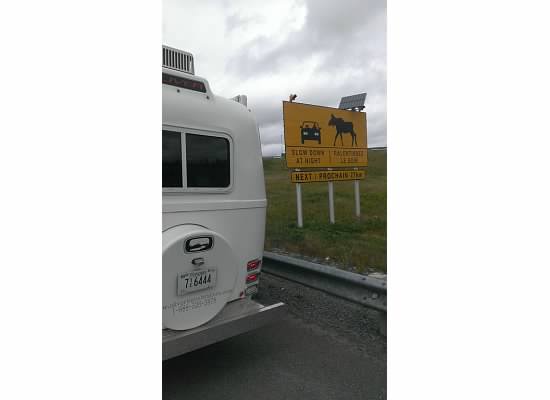 Much USFS and BLM land has grazing rights leased to stockmen, both cattle and sheep. Because of that, some campgrounds up at elevation will have cattle guards and drift fences around them, but it is a good idea to keep an eye out for them when coming and going after dark. One of our near miss encounters when returning after dark from a grocery run into town was with an Moose ambling serenely across the road chewing its cud contentedly after coming out of a bog.