TAR-PAU-LINS, TARPAULINS, TARPS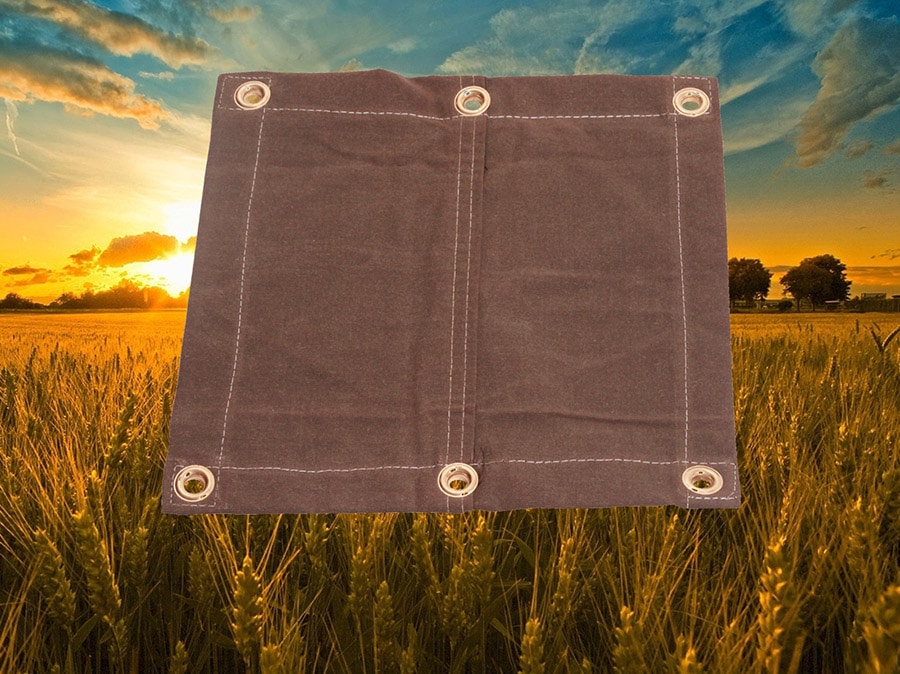 Material, such as waterproofed canvas. Used to cover and protect things from moisture.
Thanks, Wikipedia, For your definition !
RV'ers usually simply call them a tarp and that covers a really wide spectrum of materials. Over the years we have used tarps for many things and some of them are a bit unusual !
This two pack of 5x7 poly tarps is only $2 on line at Northern Tool.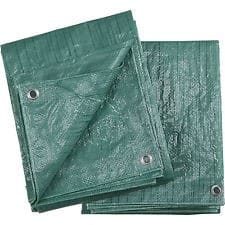 Our most commonly used tarp is a poly tarp from a discount retailer because it is inexpensive and pretty much disposable. They are tightly packaged and take up little space, while weighing nearly nothing. When you add to them things that are normally found around the campsite such as tent pegs, bungie cords ( tarp straps ), or nylon ratchet straps and poly rope, you can quickly assemble some of the handiest campsite stuff imaginable !
Our common tactic to keep stuff from being tracked into our camper is to spread out a 10x12 foot tarp, sometimes larger, in front of the doorway, holding it down with simple nail type tent pegs. Placed on top of the tarp is a conventional woven mat that is so popular with RV'ers. This means that the tarp acts as a vapor barrier to keep dust from turning into mud and clogging the fabric of the woven mat. That way, all the dirt, sand, grass, stickers and so forth, have a chance to come off of shoes well before getting to our traditional welcome mat where folks tend to wipe their feet, giving that mat a better chance to keep it from tracking inside. An occasional sweep or flipping up of one edge of the tarp puts that small debris back out in mother nature's domain instead of inside the camper.
When breaking camp, the ground tarp is the last thing to come up. We toss the tarp over the picnic table for a few minutes and it is dry and ready to fold, put in a plastic trash bag in the basement.
When coming back from a hike, it is pretty nice to know that under the travel trailer awning and on the tarp is a boot dryer for my hiking boots and a pair of warm dry house shoes before going inside the trailer. This setup works just like a mud room at home where rain coats, boots, hiking sticks and so on can be at the ready for the next adventure.
Tarps, there pretty handy alright !