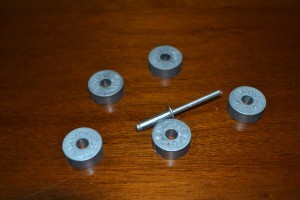 Today's fuel efficient designs for RV's and indeed trailer's in general, are prompting the use of aluminum frames for strength, rigidity and weight reduction, that will result in the owner reaping fuel savings. Axle's and suspensions, because of their very nature, are almost always made of steel. And there is the engineering rub. That rub has a name. Galvanic action, or, as end users, like many of us, think of it as, two dissimilar metals in contact, causing corrosion. A solution is the use of the sacrificial anode, like those pictured below.
One method to reduce galvanic action is by isolating the steel suspension assembly, from the aluminum frame, by first mounting it on a heavily galvanized bracket, before it is mounted to the frame. Here is a look at one manufacturer's anode installation instructions.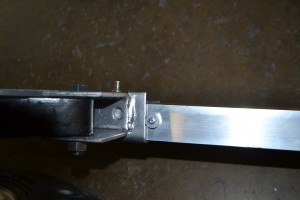 This anode is located on the bottom of the frame by the Galvanized bracket and suspension.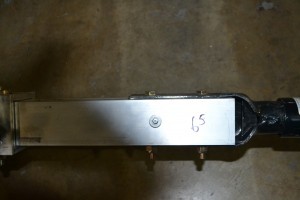 This anode is located on the bottom of the tongue by the Oliver Legacy II's Bulldog Hitch.
Most of us have replaced the sacrificial anode that is in many RV hot water heaters, and are used to checking that anode on a annual basis. But if we have an aluminum frame, we probably need to be checking on our aluminum frame's sacrificial anode's also.
Should replacing these anodes yourself, be your goal, they are available from your manufacturer, or on eBay. They are strategically placed nearby dissimilar metals and attached with a pop rivet. Readily visible on the bottom of the frame, they are easy to check and replace as needed, using a drill and pop rivet gun.
So, if you Winterize your RV and you are in "salt on the highway" territory, it might be a timely thing to check or replace your aluminum frame anodes.