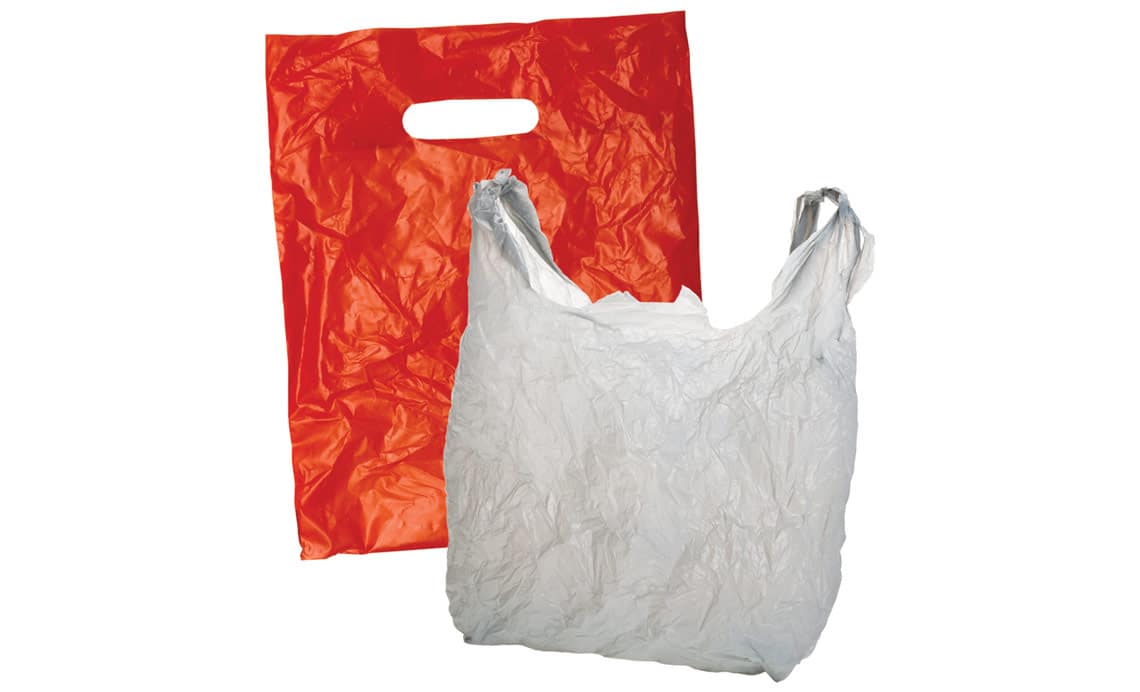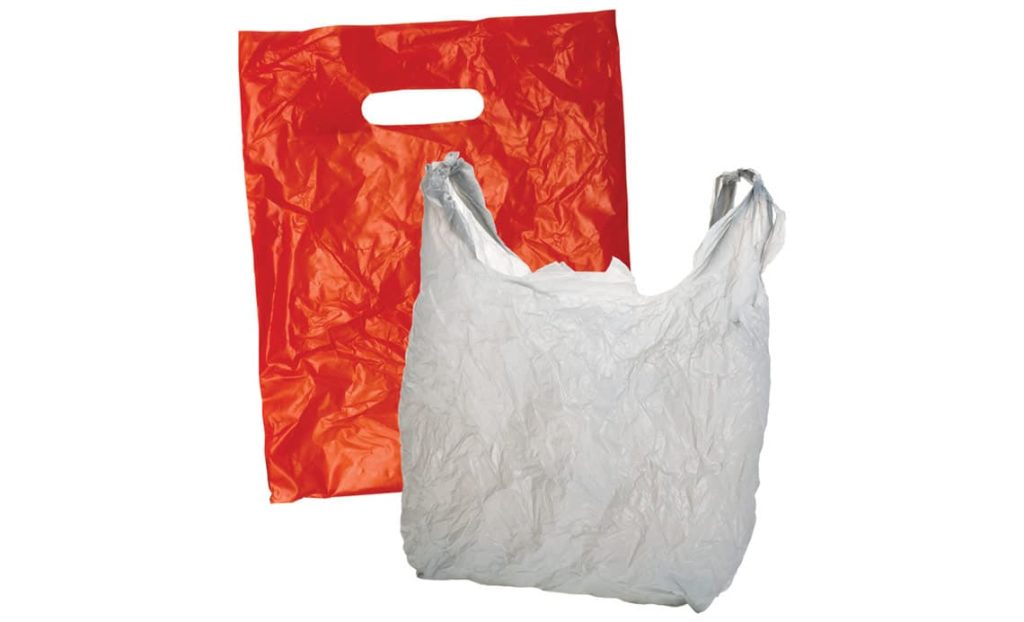 Shopping bags galore! A quick way to store, use and dispose of those pesky plastic shopping bags by putting them in the trash right away. Out of sight, out of mind. Yet, they will be readily at hand come bag replacement time!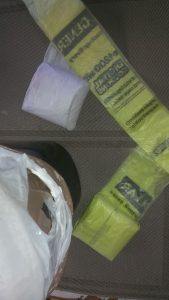 Many Oliver owners are reluctant to put tissue in their black tank and have a small trash can beside the commode for that. They also understand that it is a good place to put those thin plastic shopping bags to use as trash can liners, rather than purchase some. This method, gives storage for many bags and there is always another bag right there ready for use.
Lay the bags flat and overlap bags in a 90* manner as above. Connect bags until you have a square the size you like. Here is a short video that may help.
Then drop several squares in the bottom of that small trash can by the stool.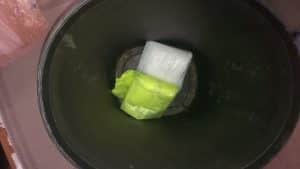 They will remain there until you need another
bag. Then just grab the end and pull to get your next bag. The trash can becomes the bag storage and dispenser, providing a bag at just a moment's notice.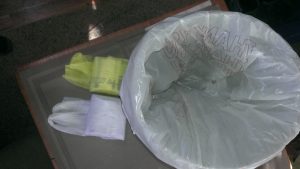 The two squares of bags at the left will be out of sight under the liner bag that is in the trash can, readily available.
If your small trash can is a bit taller you may have room for more folded bag squares!