Our campground assignment for the summer was up high, at 10800 ft, and we were arriving early, so the likelihood of the road being still blocked by snow drifts was high. Because we would be passing near by, to get to our staging area, we thought that we would swing by and take a look anyhow. Here is what we found.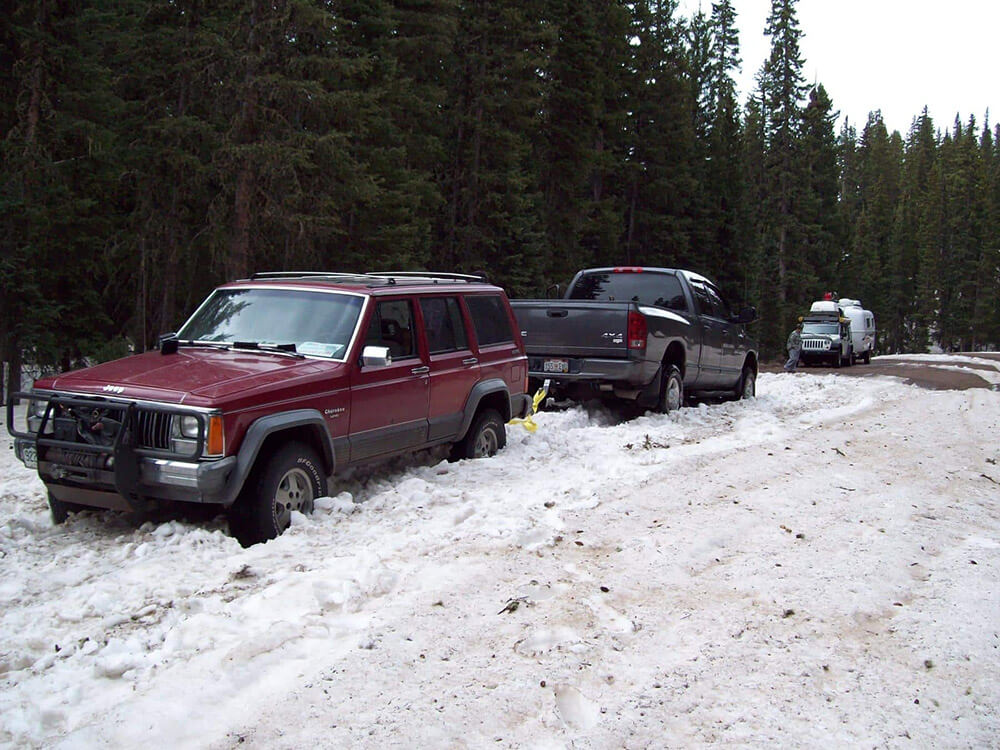 Local fishermen hoping to be the first to fish the lake were stuck in a drift that blocked the road. Though we were hooked to our Oliver trailer, we were still able to pull them straight back then turn around to get out. Yep, welcome to the front range of the Rocky Mountains, we were just a bit early ! Two weeks and another snow storm later we were able to get into the campground.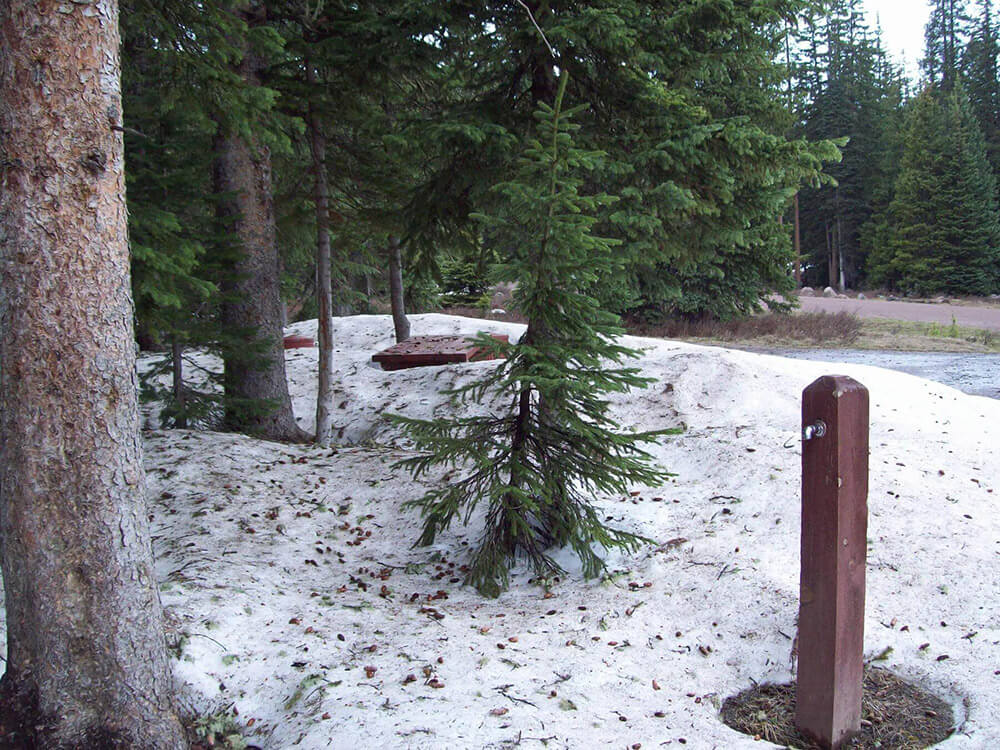 The post in the foreground is our water hookup and the picnic table top is just barely showing above the snow bank in the background.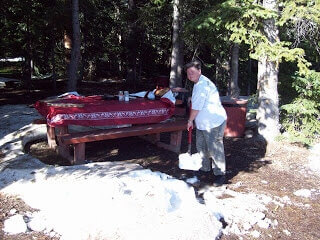 Later in the week, Betty digs around the picnic table, looking for the fire ring. It was a couple of days later that she found it on the other side of the table.
Before we were able to get our Oliver into the campground, we got in with the Jeep to check things out.
Our four season travel trailer with a couple of solar panels and an extra propane tank kept us comfortable even with on going, early season snow storms, during the days that we worked to get the campground ready for opening day.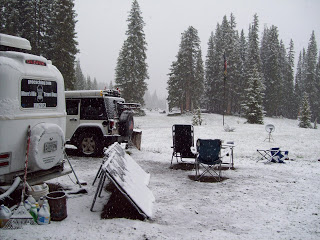 In this photo the solar panels are covered with snow from a overnight storm. The sun came out and by mid morning our battery's were topped off again. It was pretty nice to be able to catch the news and weather thanks to the King Dome satellite TV.
Between snow showers we put our screen room on the awning and set up Betty's cook shack. Cooking cornbread and biscuits above ten thousand feet is quite a trick but Betty has got it all going on !