September 21, 2016 at 12:18 pm
#39385
John E Davies
Participant
@john-e-davies
The campground is very close to the highway. Is there very much traffic noise? I'm guessing it is not a very busy route.
I love old (maintained) military bases. This looks like a good one. There are a number of these near Seattle that are great (Fort Casey State Park being my big favorite) but they date from 1900 so they do not have that neat "old west" flavor.
Here is the campground there, with the bluffs, fortification, parade ground and big guns to the rear….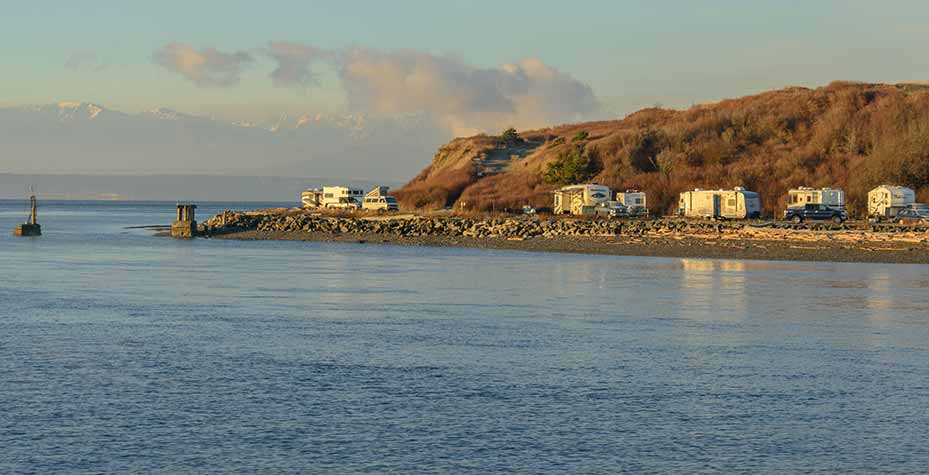 Can someone recommend other similar _intact_ historic fort/ army base/ military installations in the west half of the country that also offer camping? I don't mean just a museum or battleship, but intact bases. Is there a website listing these spots?
Thanks,
John Davies
Spokane WA