OLIVER OWNER REWARDS

Whether your purchased your Oliver new or purchased it used, you can now earn and redeem points for your experiences in your Oliver Travel Trailer!
EARN POINTS.

We want to reward you for your efforts to help us grow and build a great community of owners. You can even now earn points for just showing your trailer to a prospective owners. See all the ways to earn Reward Points below!

HOW TO EARN POINTS
REDEEM POINTS.

Have you earn Reward Points? Points are valued at $1 per point. You can redeem your points for e-gift cards, a credit in our service center, make a donation to charity, or redeem them for coupons that can be used in our store.

HOW TO REDEEM POINTS
REWARDS INFO.

Do you have questions about how the Oliver Owners Rewards Program works? Want to see the requirements for earning Reward Points? See our terms and conditions and FAQs below for more information.

REWARDS PROGRAM INFO
EARN LOYALTY REWARD POINTS!

We appreciate everything our owners do for us! See the ways you can earn points below!

REDEEM YOUR POINTS!

See the ways you can redeem points below!

REDEEM POINTS FOR E-GIFT CARDS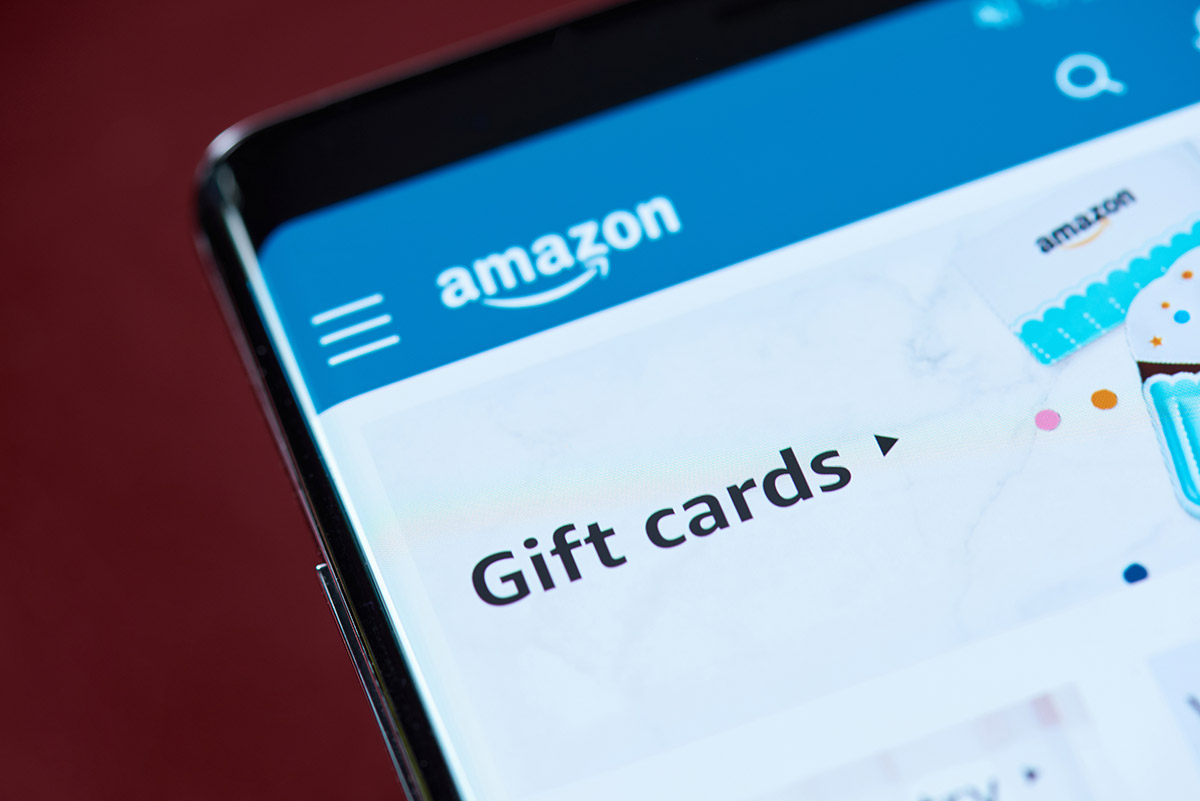 Redeem your points for a wide selection of e-gift cards!

SEE E-GIFT CARDS
GET A SERVICE DEPARTMENT CREDIT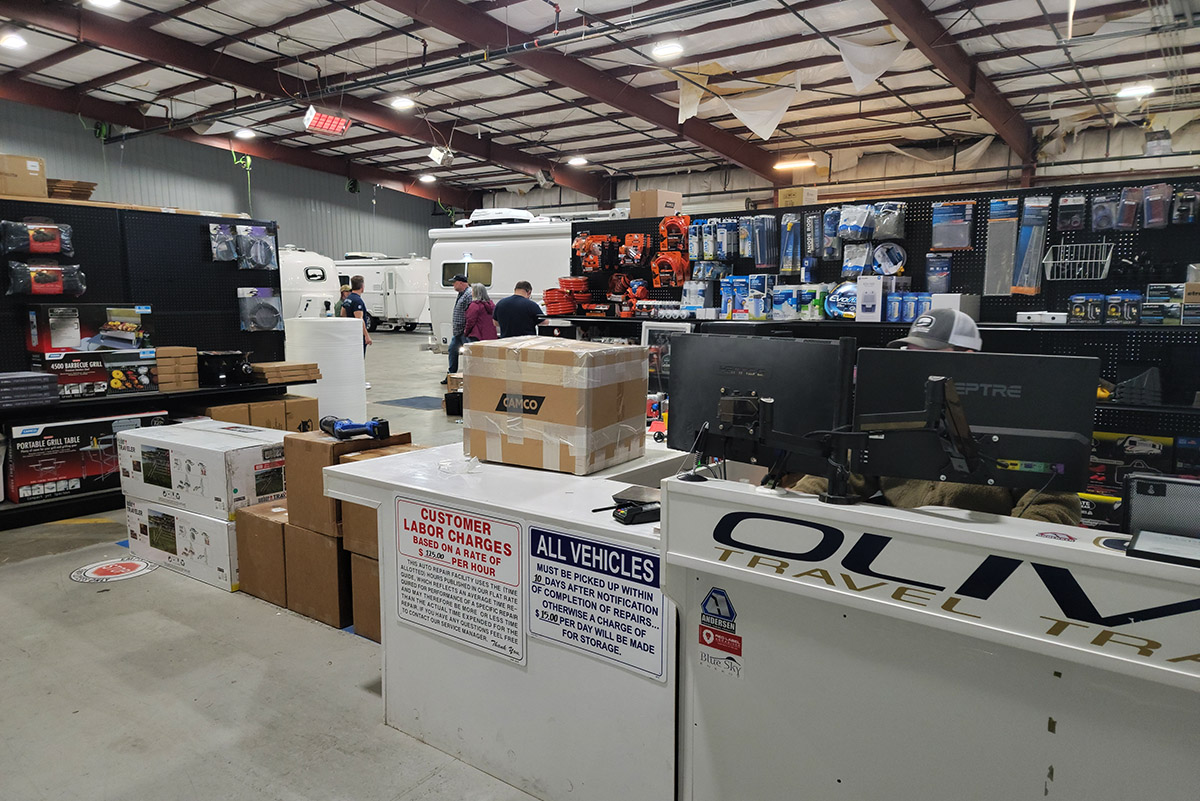 Need to bring your Oliver Travel Trailer in to our service department? You can redeem your points toward service work. Points are redeemable in increments of 100, 250, and 500 points. All points are valued at $1 per point.

HOW TO REDEEM POINT FOR SERVICE
DONATE YOUR POINTS TO CHARITY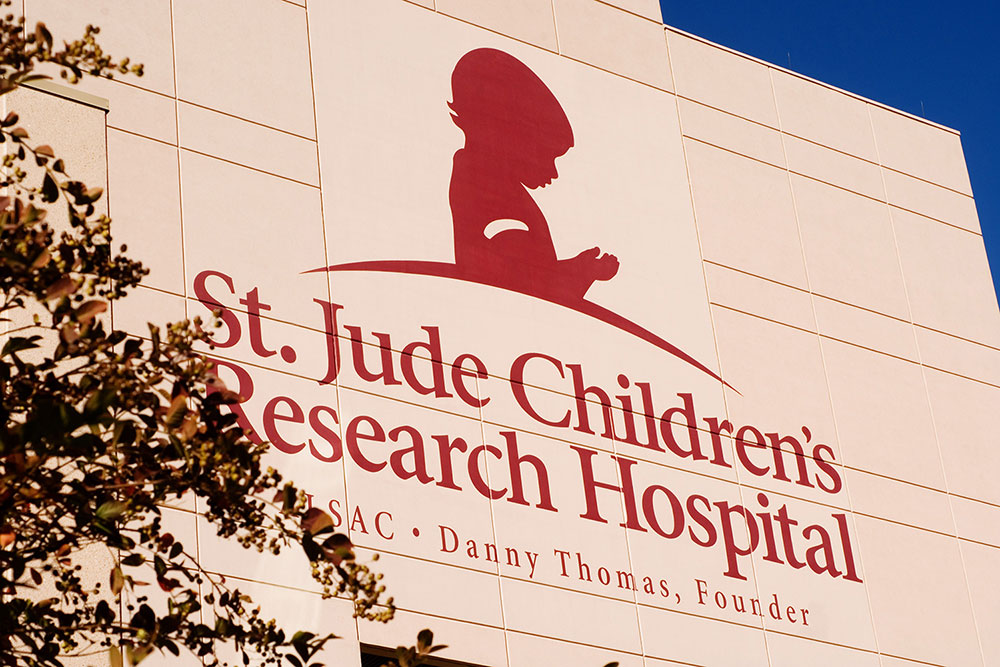 Many owners tell us they are not advocates for any monetary reward. If you wish, you can donate reward points to charity. For every point donated, we will send $1 to the charity of your choice!

SEE CHARITIES
USE YOUR POINTS IN OUR ONLINE STORE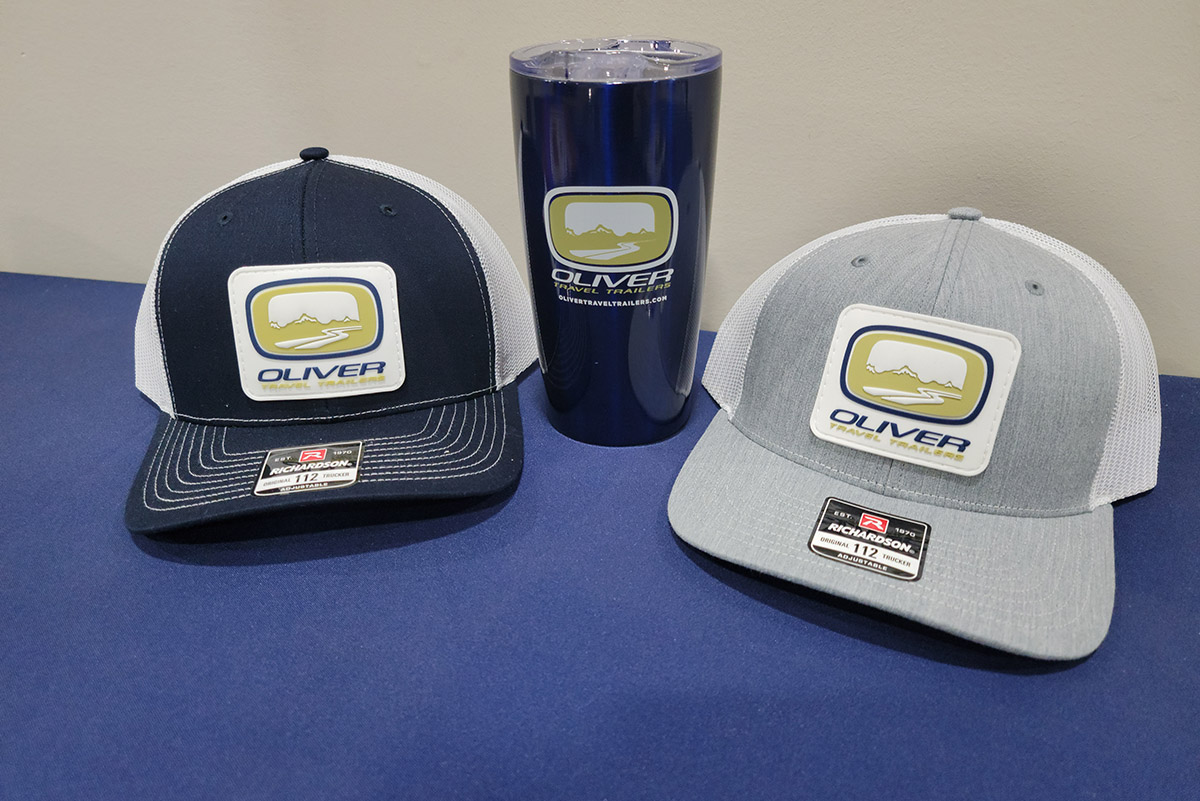 Want some Oliver swag? You will soon be able to redeem your points for coupons that can be used to get Oliver branded apparel, hats, drinkware, and more!

STORE COMING SOON!
OWNER REWARD PROGRAM INFO

Have questions about our Reward Program? View our Reward Program information below.

Earn Points By Showing Your Oliver to Prospects
Confirm completion with both parties by form submission or phone calls. Must meet Field Visit requirements. Points rewarded on weekly basis.
Earn Points if a Prospects Purchases after a Field Visit Completed
Points will be manually awarded when the trailer goes into production or after 2nd deposit is received. We will run a report monthly out of Keap for this.
Write a Review
Check that the review was submitted to us. We can also check Shopper Approved, Facebook, and Google monthly.
Refer a Friend or Family Member
If you know someone interested in purchasing a travel trailer, refer them to us. Our sales team will take it from there. The prospect must must not have contacted us prior to qualify. This would be considered a new lead they generated on their own. If they showed their trailer also and meet the Field Visit requirements, they would receive those points as well.
Host a Micro Rally
At least 20 trailers owners and/or prospects in attendance and points paid after completion. Must allow anyone to attend or regional attendance by state of residence. Must allow a specific time frame for prospects to visit and view owner's units. Must allow us to share by email and they shared on social media.
Create YouTube Video
Must be something to do about their experience in the Oliver travel Trailer. It could be a modification they did, a walk through of features, or a review of camping in locations with their Oliver.
EXIT

REDEEM POINTS FOR E-GIFT CARDS

We have several e-gift cards to choose from. For every point redeemed, you will receive $1 in an electronic gift card sent to your email address.

E-Gift Card

Amounts Redeemable

Visa E-Gift Card

50 Points = $50 E-Gift Card
100 Points = $100 E-Gift Card
250 Points = $250 E-Gift card

Amazon E-Gift Card

50 Points = $50 E-Gift Card
100 Points = $100 E-Gift Card
250 Points = $250 E-Gift card

Barnes & Noble E-Gift Card

50 Points = $50 E-Gift Card
100 Points = $100 E-Gift Card

Bath & Body Works E-Gift card

50 Points = $50 E-Gift Card
100 Points = $100 E-Gift Card

Bed Bath & Beyond E-Gift Card

50 Points = $50 E-Gift Card
100 Points = $100 E-Gift Card

Best Buy E-Gift Card

50 Points = $50 E-Gift Card
100 Points = $100 E-Gift Card

Burlington E-Gift Card

50 Points = $50 E-Gift Card
100 Points = $100 E-Gift Card

Chipotle E-Gift Card

50 Points = $50 E-Gift Card
100 Points = $100 E-Gift Card

Columbia E-Gift Card

50 Points = $50 E-Gift Card
100 Points = $100 E-Gift Card

Crate & Barrel E-Gift Card

50 Points = $50 E-Gift Card
100 Points = $100 E-Gift Card

Columbia E-Gift Card

50 Points = $50 E-Gift Card
100 Points = $100 E-Gift Card

Home Depot E-Gift Card

50 Points = $50 E-Gift Card
100 Points = $100 E-Gift Card

iTunes E-Gift Card

50 Points = $50 E-Gift Card
100 Points = $100 E-Gift Card

Lowe's E-Gift Card

50 Points = $50 E-Gift Card
100 Points = $100 E-Gift Card

Oliver Garden E-Gift Card

50 Points = $50 E-Gift Card
100 Points = $100 E-Gift Card

Outback Steakhouse E-Gift Card

50 Points = $50 E-Gift Card
100 Points = $100 E-Gift Card

Panera Bread® E-Gift Card

50 Points = $50 E-Gift Card
100 Points = $100 E-Gift Card

Peet's Coffee & Tea E-Gift Card

50 Points = $50 E-Gift Card
100 Points = $100 E-Gift Card

Spotify E-Gift Card

30 Points = $30 E-Gift Card
60 Points = $60 E-Gift Card

Starbucks E-Gift Card

50 Points = $50 E-Gift Card
100 Points = $100 E-Gift Card

Target E-Gift Card

50 Points = $50 E-Gift Card
100 Points = $100 E-Gift Card

Walmart E-Gift Card

50 Points = $50 E-Gift Card
100 Points = $100 E-Gift Card

Zappos E-Gift Card

50 Points = $50 E-Gift Card
100 Points = $100 E-Gift Card

HOW TO REDEEM POINTS FOR SEVICE

In your Rewards Dashboard, you will see the option to redeem points. Select a Service Department Credit of one of the following increments to credit your service account:

100 Points = $100 Service Credit
250 Points = $250 Service Credit
500 Points = $500 Service Credit