Legacy Elite

Personalized Style
When you are ready to order your new Oliver, we allow you to select from the standard options to give your Oliver your style. With choices of the awning color, exterior graphics, upholstery, and flooring, you'll be hard-pressed to find two Olivers the same as the other.
Awning Color

Options
Our 2020 models feature manual and powered (upgrade) Dometic Awnings. Dometic's premium vinyl awnings give your Oliver a nice shaded leisure area without compromising on luxury or quality. We offer Dometic Awnings in three premium vinyl colors. Click the picture below to enlarge.
Graphic

Options
Style your Oliver with a choice of colors. We also offer metallic colors by request. Contact our Sales Office for more information.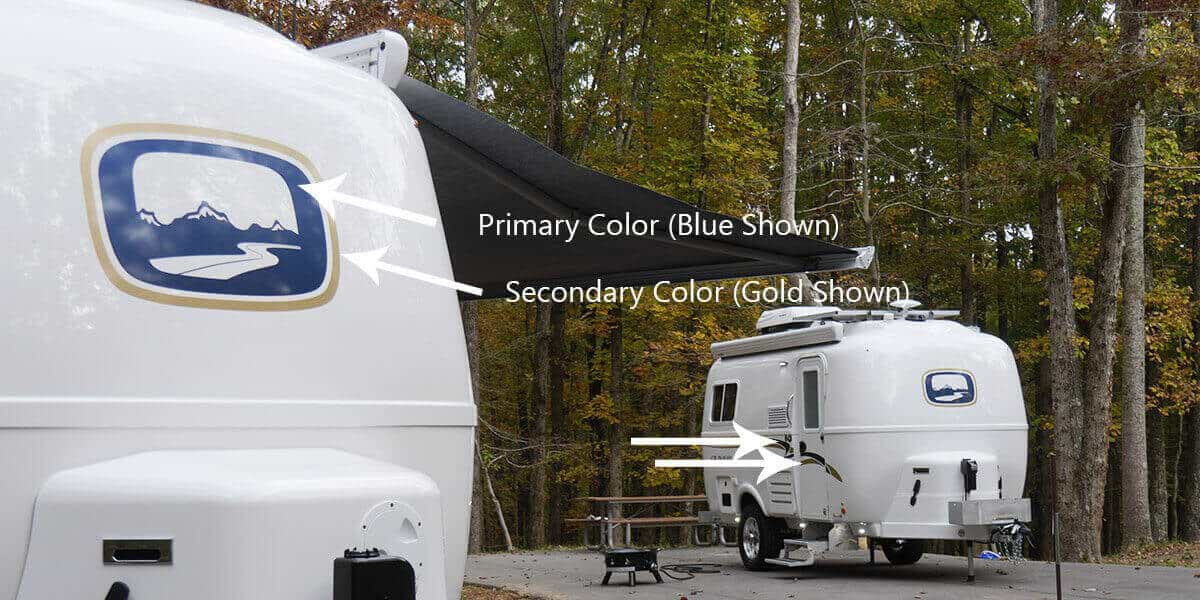 Upholstery

Options
Style your Oliver with one of our four cloth upholstery options or upgrade to one of our four premium ultra fabric grade options.
Flooring

Options
Personalize your Ollie with one of our 7 flooring options.