Camper Trailers
Legacy Elite II
Legacy Elite II 23' 6"

Camper Trailers
2023 Models Starting at $73,500
The Legacy Elite II is our most popular camping trailer. The tandem axle travel trailer is 23' 6" long, with a double-hulled fiberglass shell making it four seasons ready. The Legacy Elite II has a dry weight of 4,900 pounds, has a luxurious interior, and plenty of space for your family. We build the Legacy Elite II with two-floor plan options so you can choose between the standard or twin bed floor plans. Both floor plans have a full bathroom that includes a toilet, sink, and shower. We sell our camping trailers factory outlet direct, this is a plus for you as you won't have to hassle with dealer markups.
Legacy Elite II
Walkthrough Tour
Watch our latest walkthrough of the Legacy Elite II travel trailer with Oliver Sales Manager Rodney Lomax.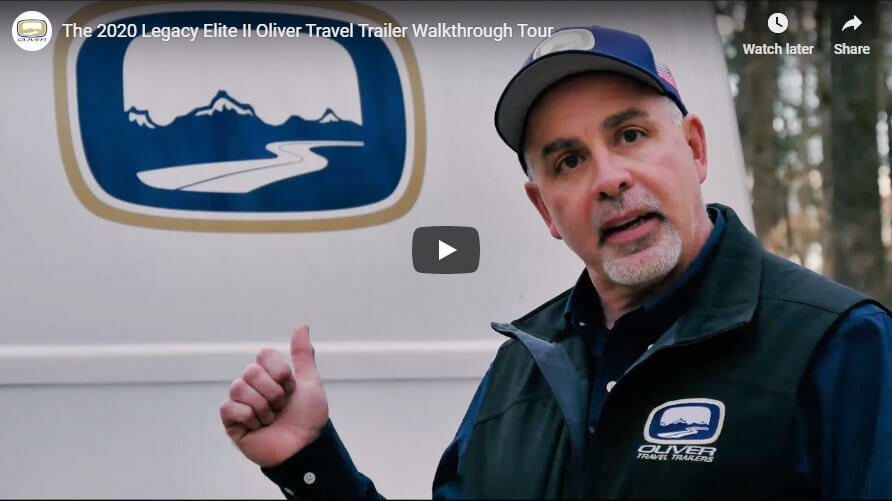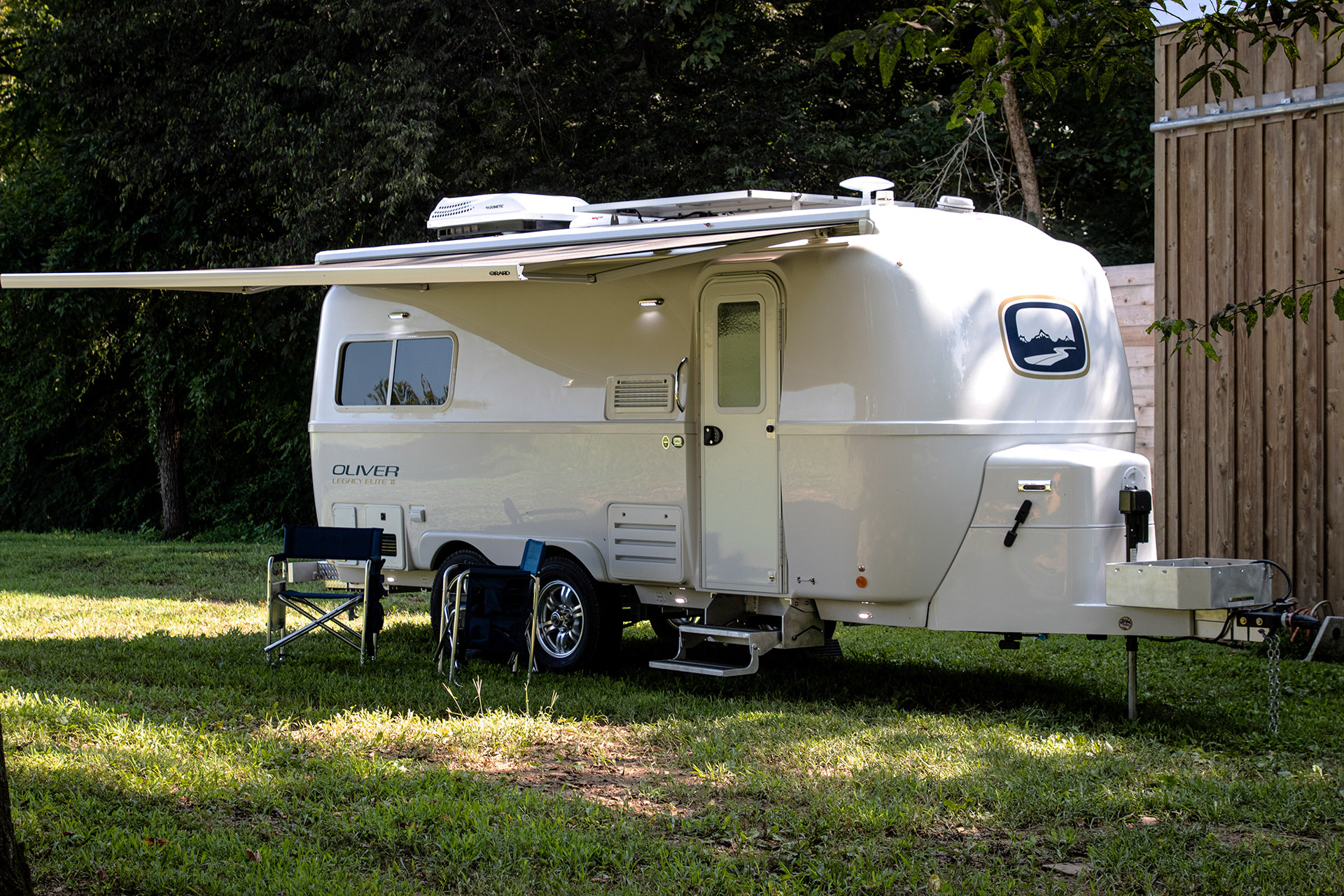 You can count on
Quality and Luxury
Built for Adventure
Go Where Others Dream
Our travel trailers are off-road homes that we build for people who love exploration, adventure, camping and the outdoors.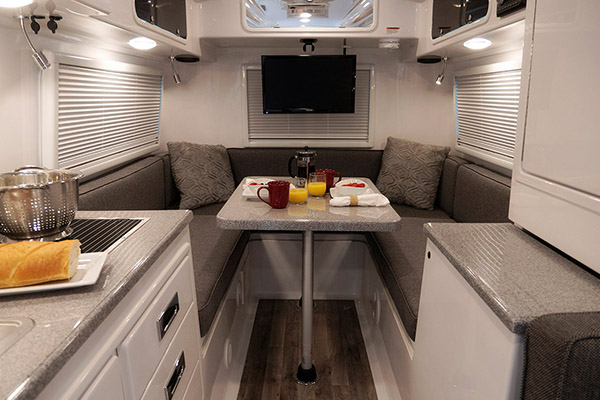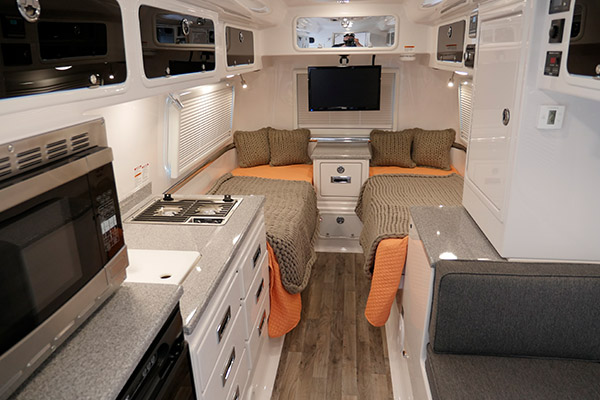 Standard Features
Make It Easier
We have put a lot of thought into the development and quality of the Legacy Elite II high-quality camper trailer. Convenience matters when you're on the road.
VIEW FEATURES
See A Legacy Elite II Travel Trailer In Your Area
If you are interested in seeing an Oliver trailer in person, we can arrange it for you!
SEE AN OLIVER
Genuine
Craftsmanship
Our high-quality Legacy Elite II RV is 23'6″ of pure luxury and comfort built on quality. Choose between the Standard or Twin Bed floor plans that both have plenty of space.
SEE FLOOR PLAN
Oliver Power
Go Beyond Camp Sites
Go beyond the limitations of the need for constant shore power while camping in the outdoors with our high tech Solar Power package available for our Legacy Elite II travel trailers. Add-Ons: 400 Watt Solar Power Panels, Xantrex Inverter, AGM or Lithium Batteries.
SEE UPGRADES & ADD-ONS
Direct Sales
Not Found in a Dealer
We wouldn't have it any other way. You can see one of our small travel trailers using our See An Ollie web page. Find out how below.
SEE AN OLIVER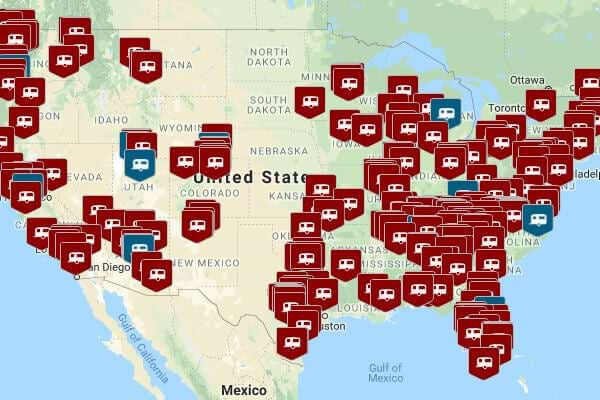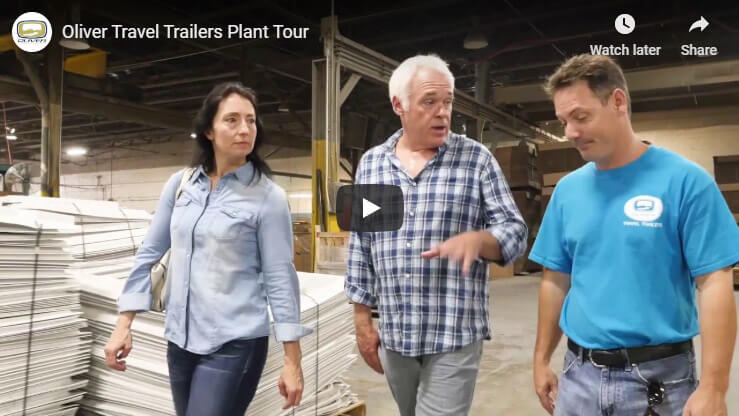 Come See Us
Come for a Factory Tour
Come and see us or call our sales office at
1-888-526-3978!
Everyone is welcome!
FACTORY TOUR