A True Four Seasons Travel Trailer
To Rule Them All
The four season travel trailer design was inspired by years of camping using other campers and making every aspect better, higher quality, more efficient, and easier to maintain. Once you see what the Oliver designers and engineers have developed you will soon see why we're the best insulated travel trailer in the industry.
Our 4 season travel trailers are built with a double hull shell with an air gap and insulation between, this insulates the same way a double-sided insulated cup does.
When It Matters
Oliver owners can enjoy camping in all four seasons because our campers have a heater that helps keep you warm during the harsh winter weather. Cold temperatures can be a big downer when you're out adventuring, but if you have an Oliver camper, you'll be protected from cold weather thanks to the heating system.

For insulation, we use an insulated double-sided radiant barrier, which is best described as follows:

"Reflective aluminum foil on each side of a 5mm (13/64 inch) polyethylene bubble center."

"*Polyethylene Bubble + Radiant barrier + Vapor Barrier + Air Gap Barrier"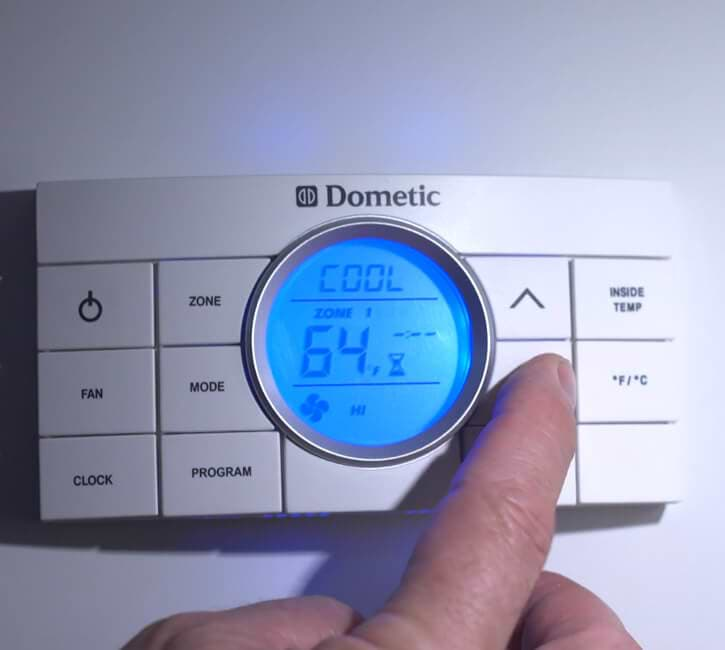 A lot of thought is put into every Legacy Elite Series Travel Trailer, being able to go camping in all four seasons has been a long-time desire here at Oliver. One of the components included in our standard package to help accommodate harsh cold weather is the 11,000 BTU ducted furnace that distributes heat evenly throughout the travel trailer in the winter and throughout the space between the inner and outer shells. Even in brutally cold winters, you will stay toasty warm.

To beat the summer heat, the Oliver comes standard with a quiet and efficient Dometic Penguin II roof-mounted air conditioner and the MaxxAir Fan Deluxe. It is the only complete RV ventilation system that incorporates a vent, fan & rain protection into a single all-in-one unit with a built-in wall-mounted thermostat.

You will not find a comparable design that provides the level of protection that the Oliver Four Season RV provides from the elements.

See an Oliver In Your Area
If you are interested in seeing an Oliver camper in person, we can arrange it for you!
SEE AN OLIVER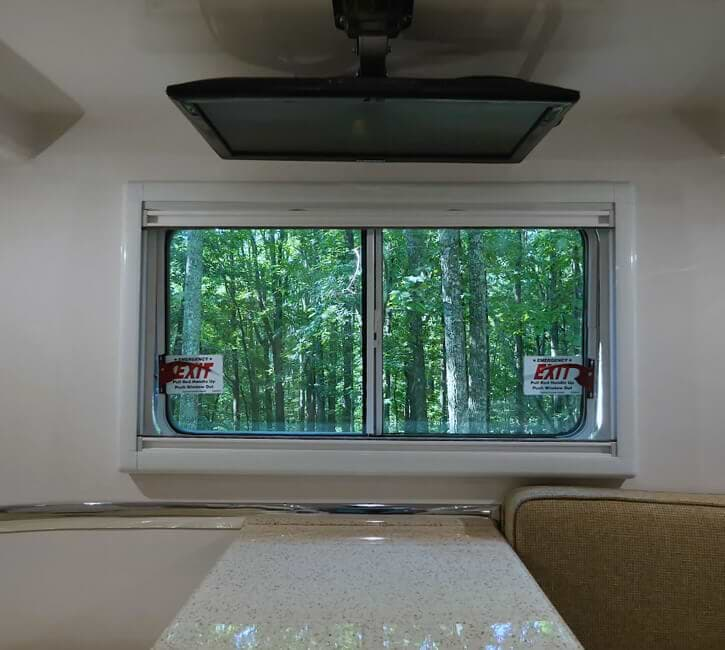 Double Pane Windows
Our double-pane windows make 4 season RV living comfortable, as the superior insulation keeps the heat of the day and the cold weather of the nights from seeping into the RV.

Superior insulation isn't the only benefit of double-pane windows. Our windows have a locking system. This makes them sturdy and increases safety because the locking system prevents the windows from being opened from the outside.

Protection and Comfort in All Seasons
With the double hull, you have similar attributes to a double-pane window. The space between the two shells of our travel trailer houses the water tanks and plumbing, protecting it from the harsh weather elements. Our unique double-hull helps to keep the interior at comfortable levels and the air space helps to prevent condensation from forming on the inside.