Legacy Elite Upgrades & Add-Ons
Get the Most Out of

Your Travel Trailer!
See the available Upgrades and Add-ons below for the Legacy Elite. Features and Options are subject to change without notice. Contact our sales office for pricing.
Power
ADD-ON
230 Watt Solar Package

Includes two 115 watt ZAMP solar panels, charge controller, 6 gauge wire harness with 30 amp circuit breaker and a disconnect switch. With the minimal electrical draw of our LED lighting and other technologies, this will allow you to use your "Ollie" off the grid and without the need for a generator. Efficiency is dependent on sun exposure.

For more flexibility consider upgrading your batteries, adding the Xantrex Freedom XC 2000 watt inverter, 30 AMP convenience connection (see below).

*Generator required to power A/C.
*Inverter required to power Microwave & Refrigerator on D/C.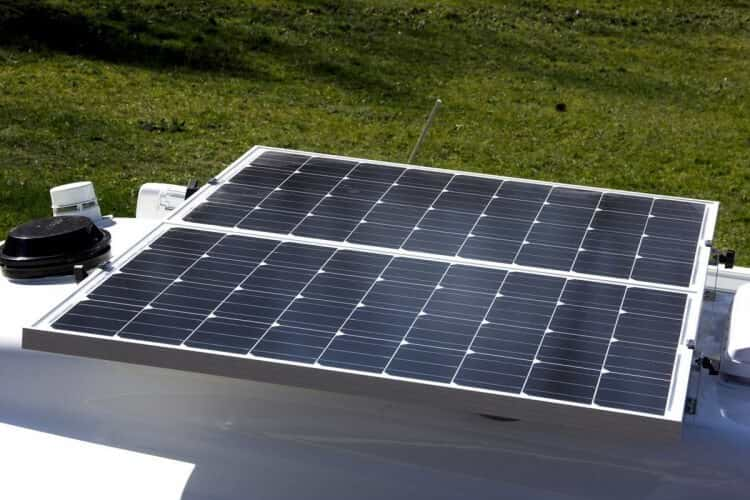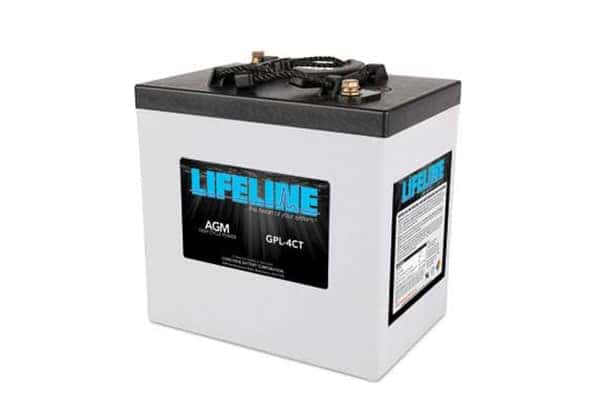 UPGRADE
6-Volt AGM Deep Cycle Battery Package

Upgrade the batteries to two 6V Lifeline GPL-4CT Deep Cycle Batteries. The GPL-4CT is designed for charging amperage up to 550 amps or 250% of the rated amp-hour capacity due to low battery internal resistance.
ADD-ON
30 Amp Convenience Connection

Add a female plug to the front of the RV trailer that allows you to conveniently power your RV trailer no matter the location of the closest source.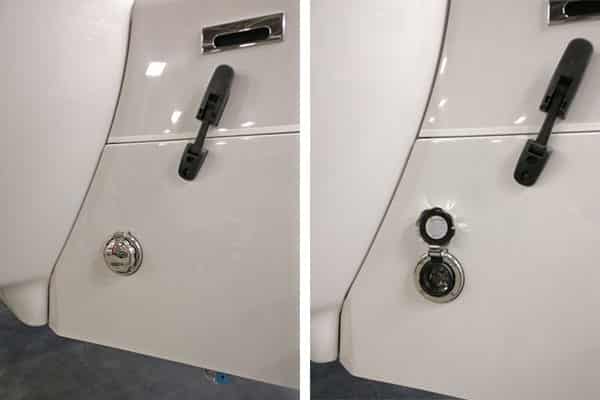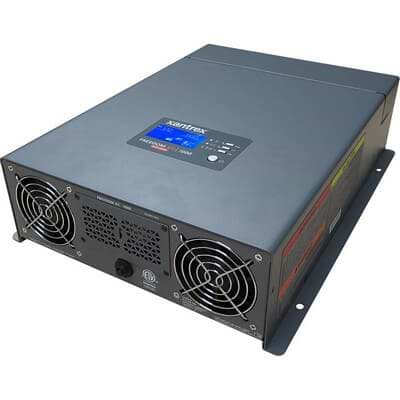 ADD-ON
Xantrex Freedom XC 2000W Inverter

The Freedom XC inverter/charger offers premium performance in a lightweight compact package. It cranks out full output in invert or charge mode from -4°F - 104°F for operation in all climate temperatures. The extended surge rating of the Freedom XC makes it ideal to start difficult loads including the fridge and microwave.
Technology
ADD-ON
Winegard Carryout G2+ Satellite TV Antenna

The Winegard Carryout G2+ is a portable tripod mounted satellite receiver. Easily switch providers between DIRECTV, DISH, and Bell TV! Model : GM-6000 – with Portable Tripod.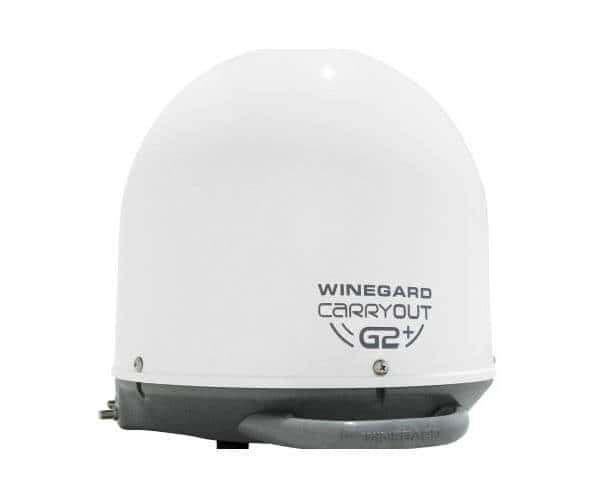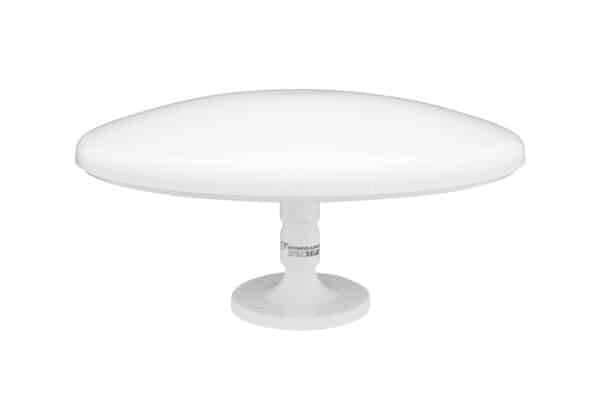 ADD-ON
Omni-Directional Antenna

Compact amplified Omni-directional antenna continuously receives VHF/UHF/FM signals from all directions without adjustment.
ADD-ON
Digital Wireless Back Up Camera

The Voyager WiSight™ package includes a 4.3 LCD color monitor with integrated receiver, one 12-volt accessory plug, a suction cup monitor mount, one rear color camera with integrated transmitter, stainless steel hardware, and non-corrosive camera mounting bracket and speaker. This allows you to see other vehicles behind you while driving and assists you when backing up.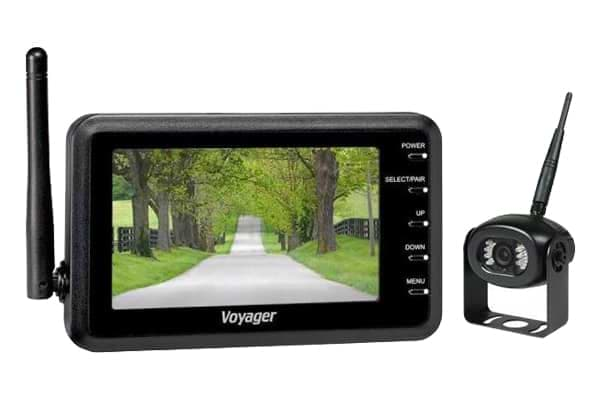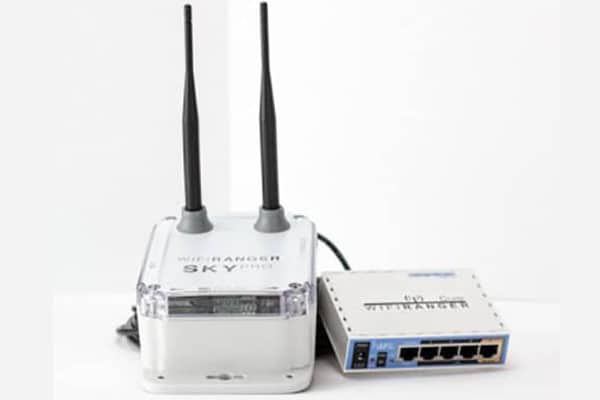 ADD-ON
WiFi Booster

A complete RV network solution with indoor accessibility and outdoor range. The package includes the indoor Core router and the outdoor SkyPro antenna, with the SkyPro ready to be mounted directly to a flat surface roof. The outdoor SkyPro is equipped with Flex-guard ™ antennas that can bend down to 5″ clearance without doing damage to the unit, protecting against trees and other overhangs.
The indoor Core provides a secure, private network for all of your wireless computers and devices. The indoor Core router also has several LAN ports for hardwiring computers and devices. The SkyPro brings in otherwise weak WiFi from Hotspots in the area to get your entire network online. The indoor Core is dedicated to providing the secure network and also allows for USB tethering a cellular 3G/4G Aircard or cellular MiFi device. Add a USB cellular modem to your existing wireless carrier plan and have internet access anywhere you have a cellular signal.
ADD-ON
4G Cell Phone Booster

The cell phone booster for vehicles extends cellular signal range to ensure you get better voice and data with fewer dropped calls, improved voice quality, faster uploads, and downloads.

This booster is compatible with all US and Canadian wireless networks such as Verizon, AT&T, Sprint, T-Mobile, US Cellular, Straight Talk and more.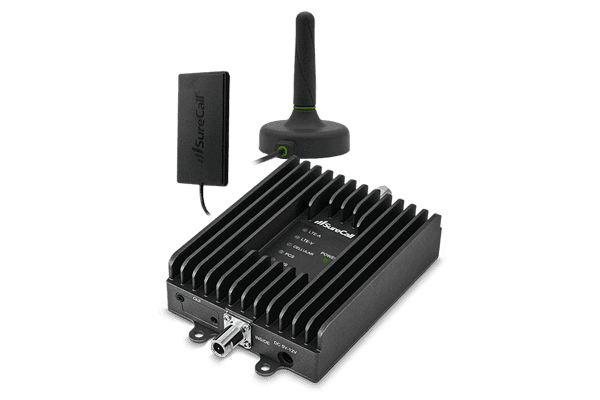 Interior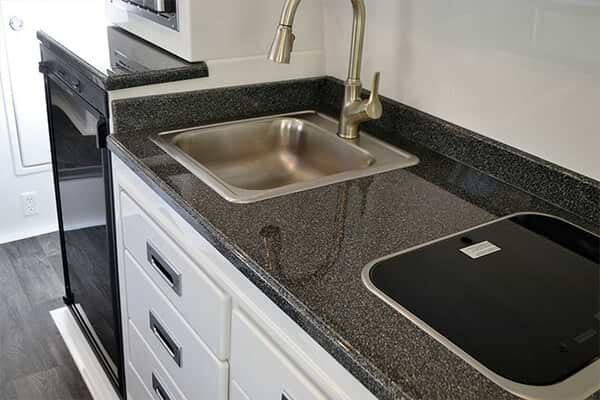 COUNTERTOPS UPGRADE
Fiber-Granite

Fiber-Granite is a luxury countertop upgrade and is custom molded from fiberglass, gel coated and then polished to resemble granite. It will replace all available standard countertop surfaces*.

Available Colors: Capri, Monte Blanc, Alpine and Samba

*Standard countertop package includes black side dinette and rear dining tables, white molded fiberglass on the kitchen galley and bathroom countertop, under the pantry and microwave.
*Fiber-Granite colors online may appear different than actual fiber-granite. Contact us for samples.

UPGRADE
Stainless Steel Convection Microwave

With the RV Stainless Steel Convection Microwave you can now bake, brown or crisp foods using the convection function, or the combination convection and microwave oven. This RV Stainless Steel Convection Microwave has the cooking power and additional heat settings that allow you to cook just about any food you want.
*Replaces the standard microwave.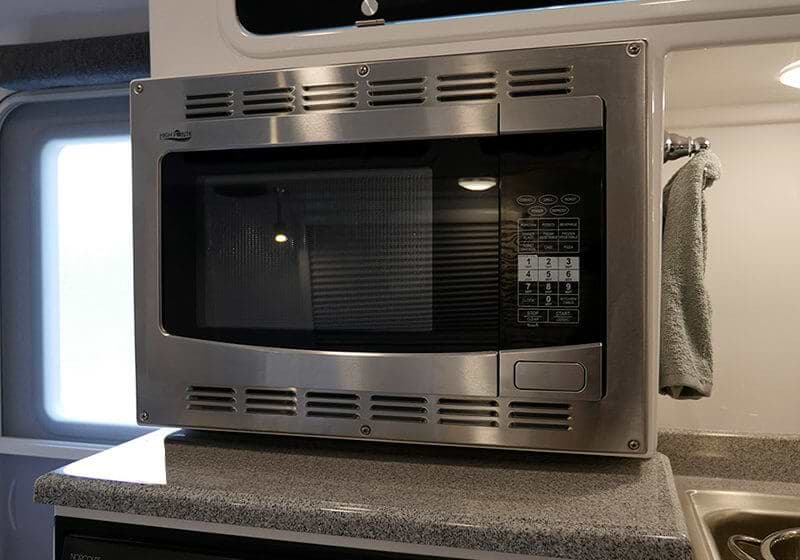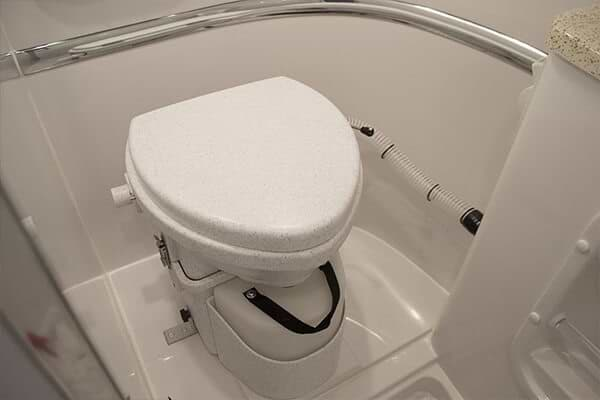 ADD-ON
Nature's Head Composting Toilet

Replaces the standard Dometic toilet. The toilet is self-contained, urine diverting and the waterless operation allows for ease of use for many applications. The Nature's Head is lightweight, odorless and compact making it a perfect fit for your Ollie. The toilet with its stainless steel hardware, robust construction, and user-friendliness has been designed to withstand the harshest of conditions.
ADD-ON
Hypervent Condensation Prevention Matting

Plain and simple, a differential between the inside and outside temperature can cause condensation. A favorite place for condensation is under mattresses, bunk pads and cushions. Ask any boater and they'll tell you stories of damage caused by condensation.

HyperVent is the most practical solution for the prevention of dampness (condensation) forming beneath beds. Before HyperVent, the approach to dealing with dampness and the resulting mold (odor) was to accept the problem as inevitable and to treat the symptoms. The most common treatment was simply drying the bedding.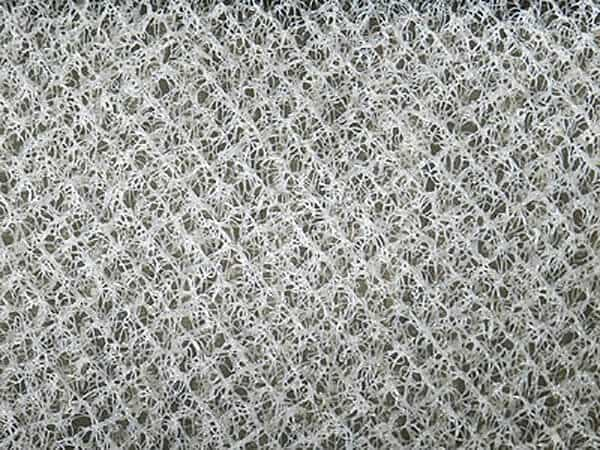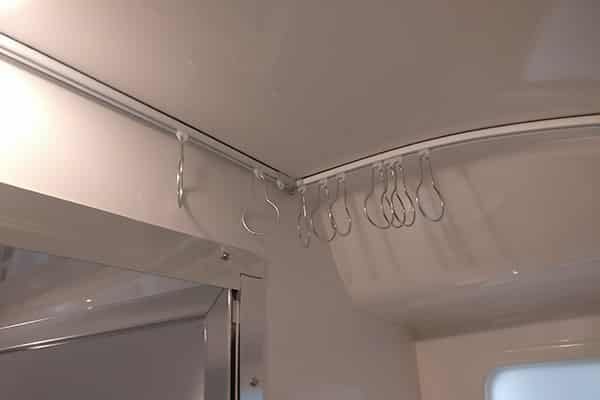 ADD-ON
Shower Curtain Track

Want to keep your wet bath dry? Add a shower curtain track to your bathroom and shower and personalize it with your own choice of a shower curtain.
UPGRADE
Automatic Backflow Prevention Valve

Push-button convenience prevents backflow between greywater and shower.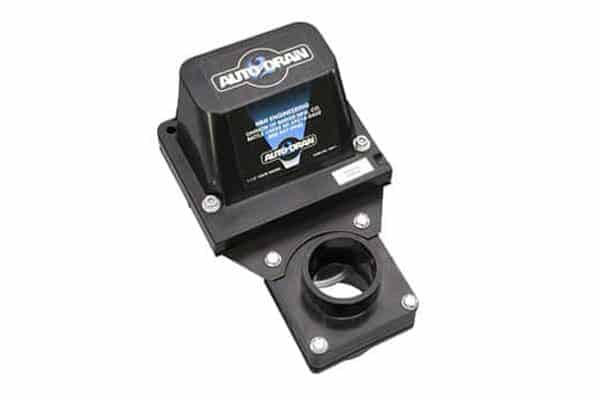 Chassis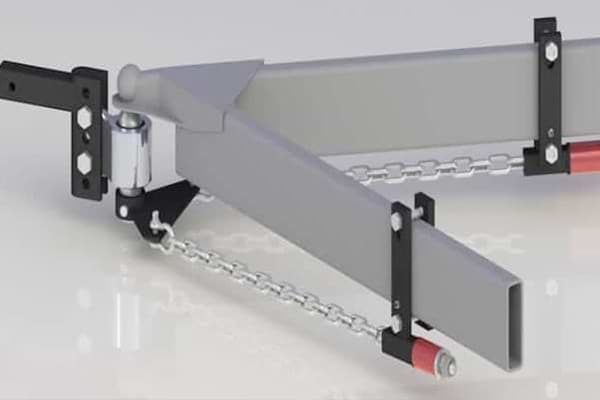 UPGRADE
Andersen "No-Sway" Hitch

New Anti-Sway, Anti-Bounce Weight Distribution Hitch has completely redesigned weight distribution for a safer and more secure towing experience.

Propane
UPGRADE
30LB Propane Tank Upgrade

How would you like to make fewer trips to refill your propane tanks? Increase the standard 20 lb. tanks with the upgraded 30 lb. tanks and increase capacity by 50%.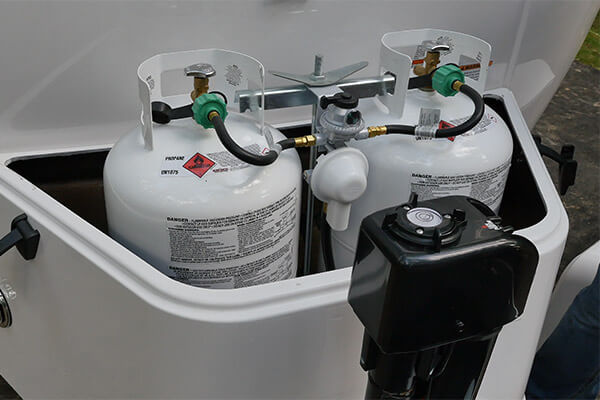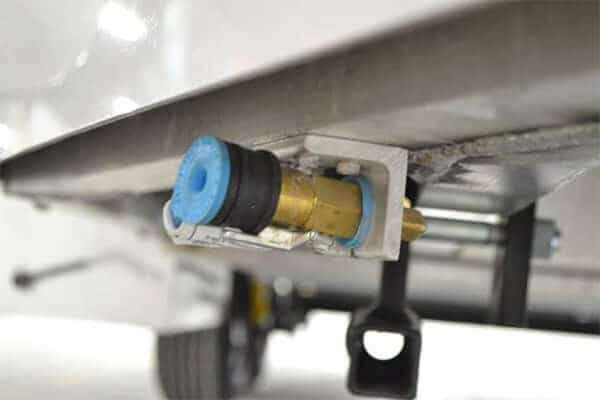 ADD-ON
Front & Rear Propane Quick Connects

To truly enjoy your outdoor experiences, consider adding front and rear trailer connections used for grills, torches, and propane campfires.
Other
UPGRADE
Truma AquaGo® Comfort On Demand Water Heater

Powerful and efficient instant water heater that runs on propane. It provides constant water temperature, even with high flow rates.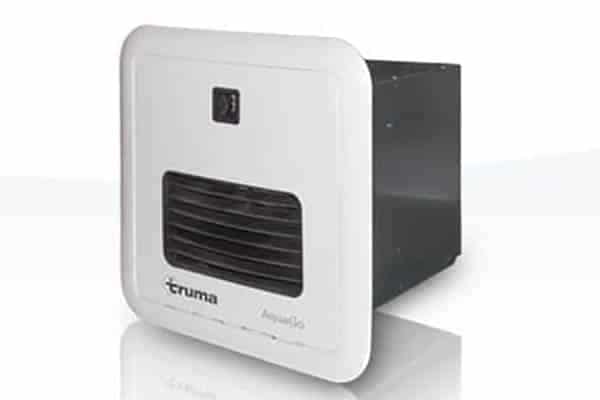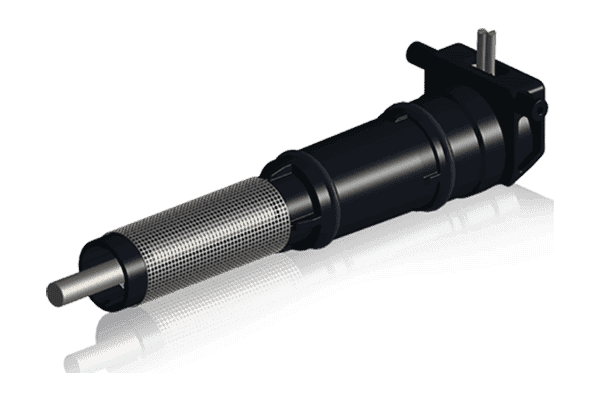 ADD-ON
Truma AquaGo® Electric Antifreeze Kit

The Truma Electric Antifreeze Kit keeps the Truma AquaGo™ instant water heater frost-free to -4 °F (-20 °C) while you are driving or if there is no gas supply. To operate the Truma antifreeze kit you need a 12 V (minimum 120 W recommended) power supply from the on-board system. The Truma electric antifreeze kit protects only the water in the Truma AquaGo instant water heater against freezing. The Truma electric antifreeze kit will not protect the Oliver's entire water system. Water lines, faucets, water tanks and the external water valves and the vehicle must be heated separately.
UPGRADE
Door Handle/Lock with Electronic Keypad

Upgrade the standard door handle/lock with the option to lock and unlock the door with a user-friendly electric keypad.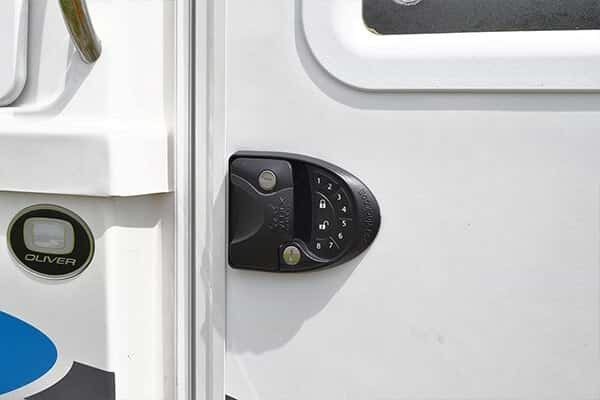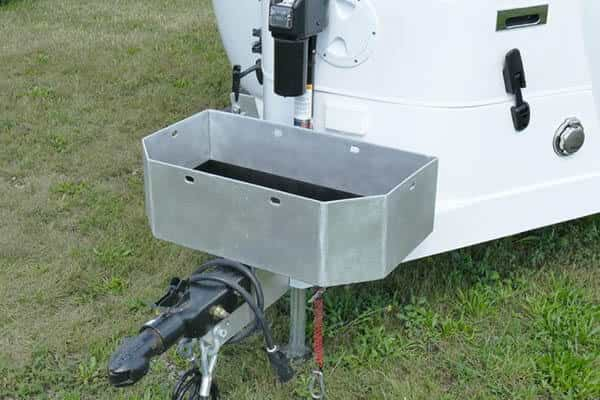 ADD-ON
Storage Basket

Adds a storage basket on the front, used for transporting *Generators or other camping accessories.*Never operate a portable generator in this basket. Check with your generator's manufacturer to determine a safe operating distance.
ADD-ON
1.25" Rear Bumper Receiver

Adds a rear-end receiver. Useful for a bike rack or other. There is an RV Approved bike rack from Lets Go Aero BikeWing 1.25" that you can order from a 3rd party vendor.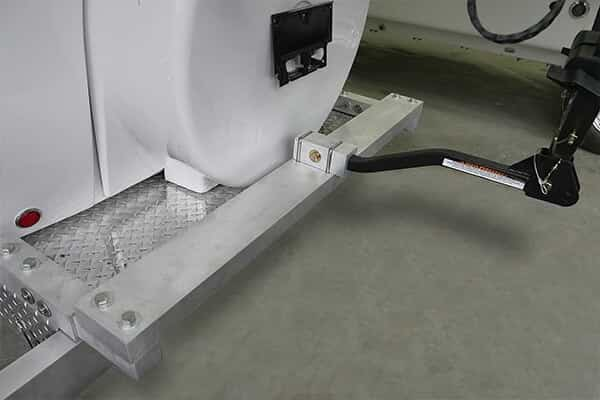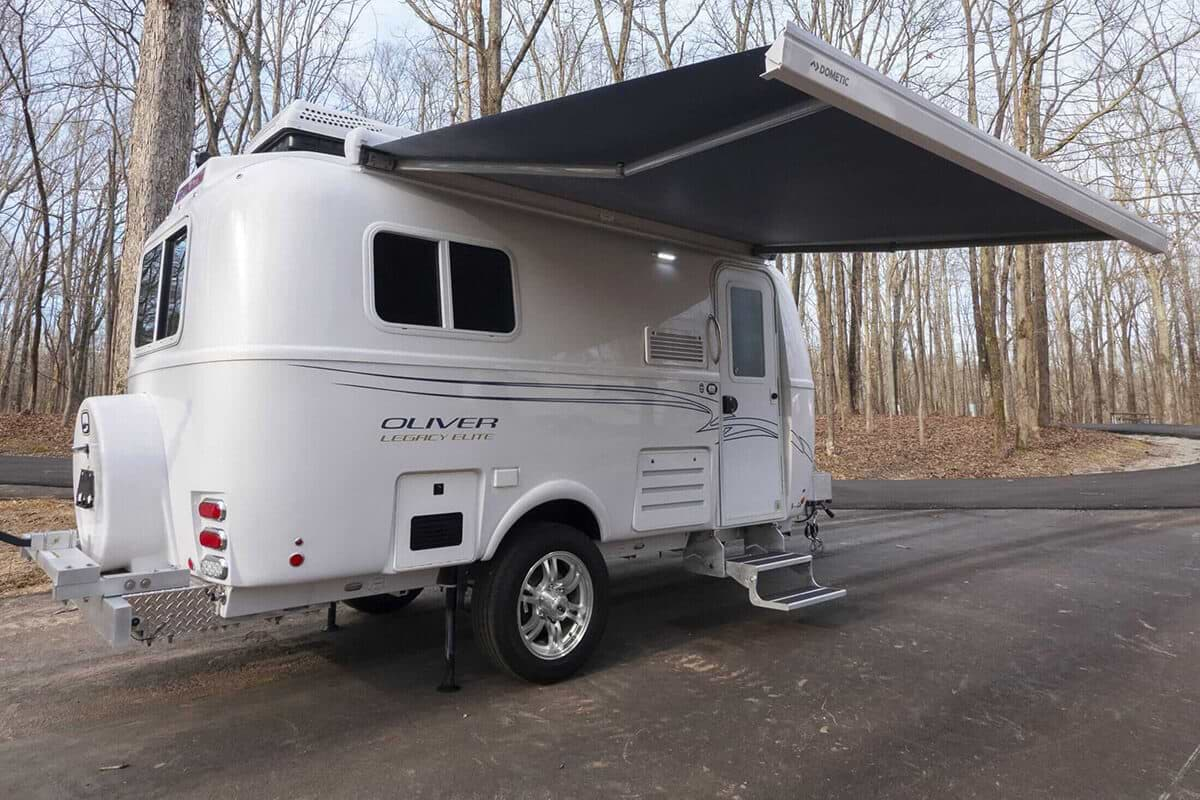 ADD-ON
Dometic Powered Awning

The Dometic awning control system comes with remote control of the awning. You can open, close the awning, and control the awning LED lights (on, off, and dim) remotely. The advanced wind sensor system will close the awning automatically when detecting high wind, there is no need to worry when you are away from the campsite. Another safety feature is an ignition interlock that prevents the awning from being opened accidentally while moving.
ADD-ON
Micro-Air Easy Start

This soft start capacitor allows you to start and run your A/C with a generator. Contact us for more information on generator requirements.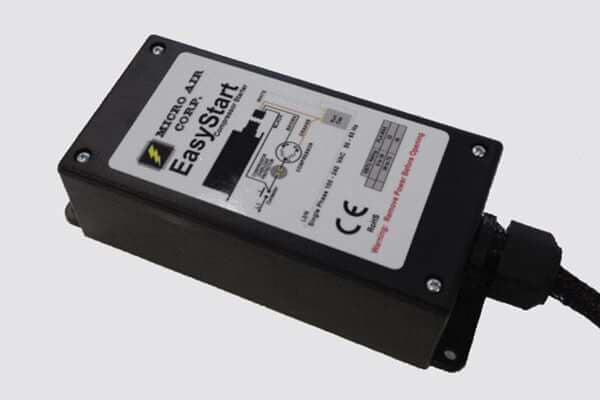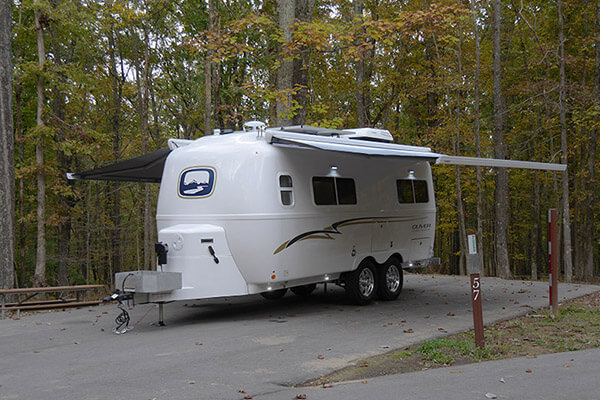 ADD-ON
Additional Awning

Want more shade? Consider adding another Awning to the street side of the trailer.

Available Awning Colors: Onyx (Grey/Black), Azure (Blue) and Sandstone (Tan).

No Cost Options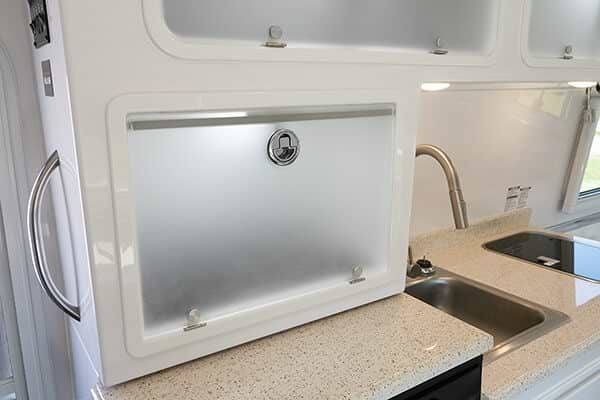 OPTION
Microwave Replacement Storage Box

Replace your Microwave with a Storage Box. Style & Color will match upper cabinet doors.
OPTION
Upper Cabinet Doors – Black

Upgrade the standard frosted (translucent) upper cabinet doors to a Black.