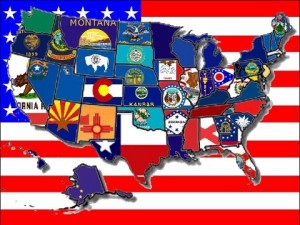 The first couple of days out of Hohenwald Tennessee home of Oliver Travel Trailers, we put in some longer days behind the wheel. Our thinking was that we were close enough to the factory that most folks in the area had already been to see the amazing Oliver.
We spent 24 hours in Pa at a campground so that folks that had been following our progress could drop in for a visit. We showed the Oliver to four great and very interested couples while there.
The Pony Express has four diesel tanks, so we traveled many miles before needing to refuel. Several toll roads later we were showing in Falmouth Maine, overnighting at a campground again.
Our postings on facebook and other pages usually have a photo of the campground layout, address, GPS coordinates and our campsite number to help folks find us easier. Here is an example of that: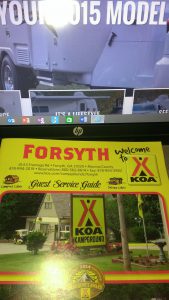 We are currently camped in Southern Maine and around our campground's checkout time we will continue on North bound towards Canada and the Nova Scotia and New Brunswick area up in the Maritime Providences.
So. please follow along with us as we proceed and remember that our internet postings may be a few hours behind, feel free to call my cell phone number to get an up to date location on us, to coordinate your visit. 479.243.5450
Hope to see you soon!