MASSACHUSETTS
Freedom Trail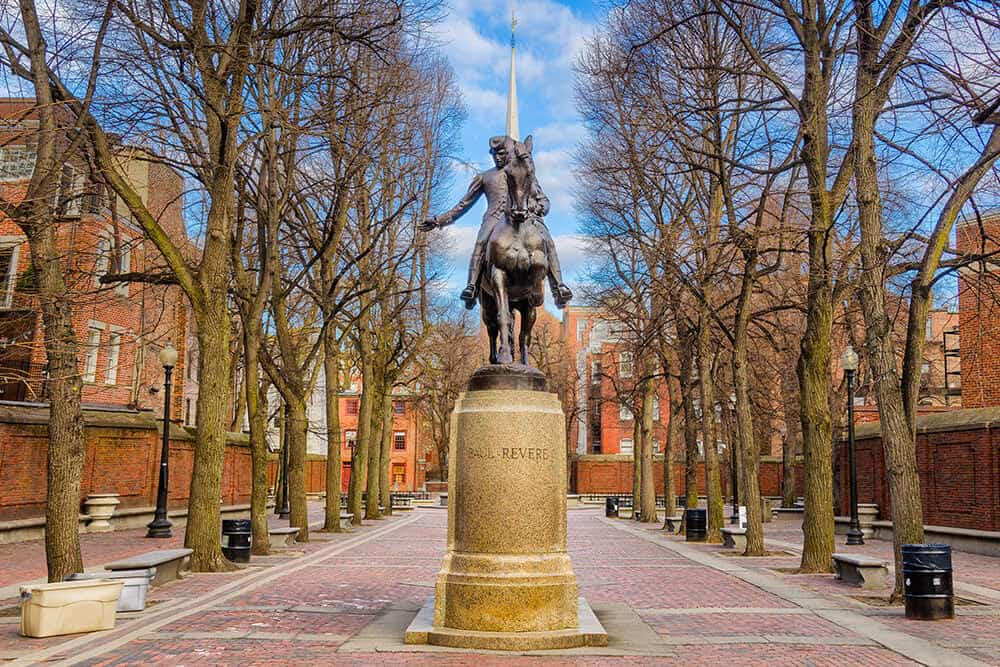 The Freedom Trail in Boston is one of the popular collections of historical landmarks in the country. Within a two-mile walk marked with a red brick road, you will be able to pass such landmarks as Paul Revere's home, the Old State House, the Old North Church, the Old South Meeting House and the site of the Boston Massacre.
The complete walking trail covers 16 locations filled with historical significance. Over 3 million people take this self-guided tour each year, which takes an average of 90 minutes to complete but can easily be extended into an all-day affair.
There are several campgrounds and RV parks near Freedom Trail that you can choose – including the Cape Anne Campsite and Winter Island Park Campground.
Plan your adventure: Freedom Trail
ALASKA
Denali National Park & Preserve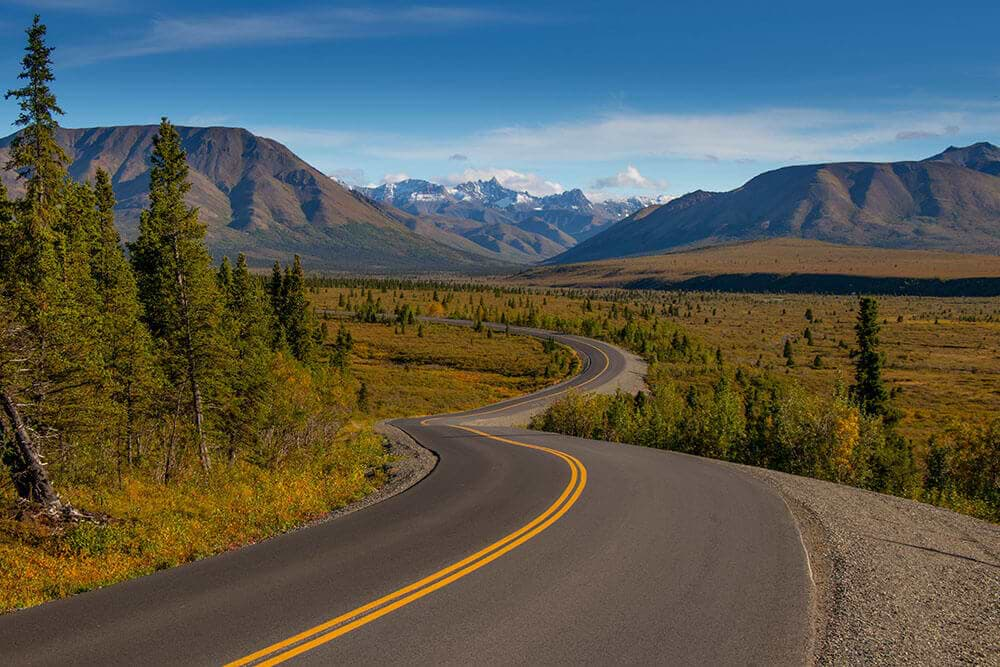 If you want a captivating view of a landscape and beautiful body of water, then the Wonder Lake at the Denali National Park & Preserve should be on your bucket list. You should also visit the Sony Hill Overpass if you want to see herds of caribou roaming about or Sable Pass to see a grizzly bear from a safe distance.
There are also plenty of hiking trails and nature walks that you can enjoy during your stay – such as the Horseshoe Lake Trail or the Taiga Loop Trail.
The park has its own RV campgrounds, but there are no electrical or water hookups included. It is also not a practical option for RVs longer than 40 feet.
Plan your adventure: Denali National Park & Preserve
TENNESSEE
Jack Daniel's Distillery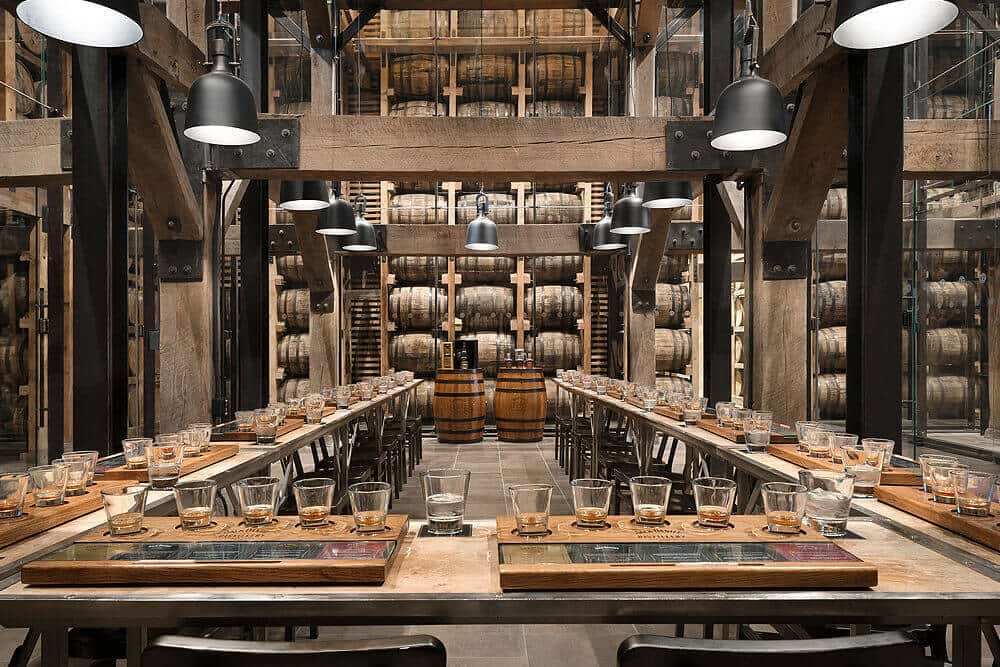 If you love to drink whiskey, then you should consider adding Jack Daniel's Distillery to your bucket list. The dry county tour just focuses on the educational side of the whiskey-making process, but there are other tour options that include whiskey samples. You could even upgrade to the "Taste of Lynchburg" package that provides you with a two-course meal in addition to the tour.
You will also receive a commemorative photo of your group as a souvenir. The distillery is located nearly 2 hours away from the Oliver Travel Trailers factory in Hohenwald, you can stop in for a tour.
If you need overnight accommodations, you can reserve a campsite at the Tim Ford State Park campgrounds.
Plan your adventure: Jack Daniel's Distillery
FLORIDA
Gulf of Mexico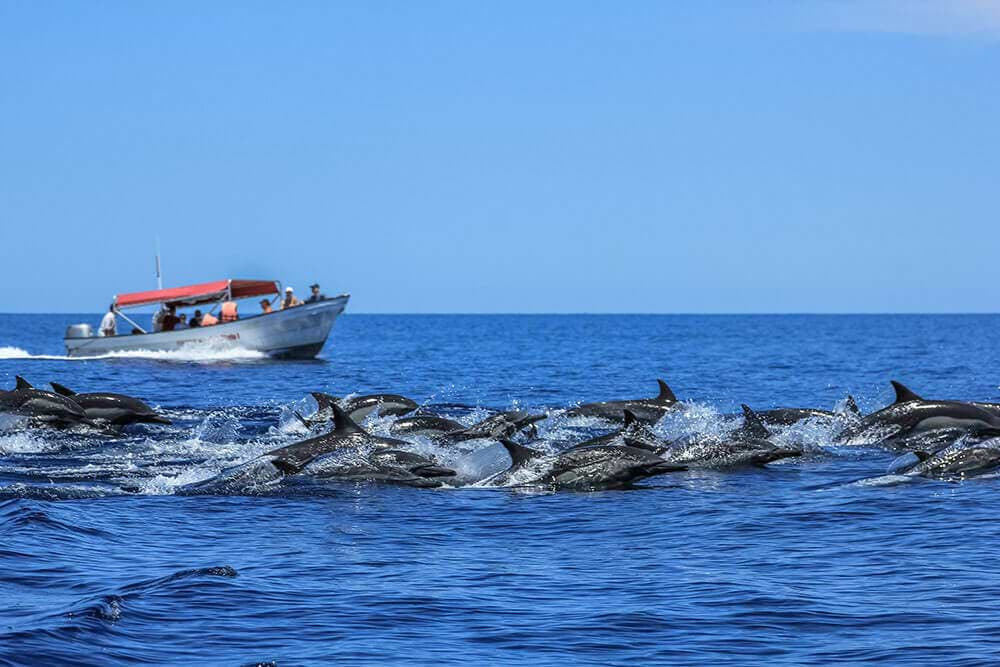 There is so much that a retiree can do during an RV road trip in Florida near the Gulf of Mexico. For instance, you could cross deep-sea fishing off your bucket list by spending an afternoon with experienced guides on a chartered boat.
If you are a dolphin lover, then you should sign up for the Dolphin Encounter Tours that explore different parts of the Gulf as well. These tours allow you to see the porpoises dance their way through this massive body of water.
There are also plenty of RV parks and campgrounds that will keep you comfortable during your stay near the Gulf of Mexico – including Grayton Beach and Henderson Beach State Parks.
Plan your adventure: Gulf of Mexico
GEORGIA
Stone Mountain Park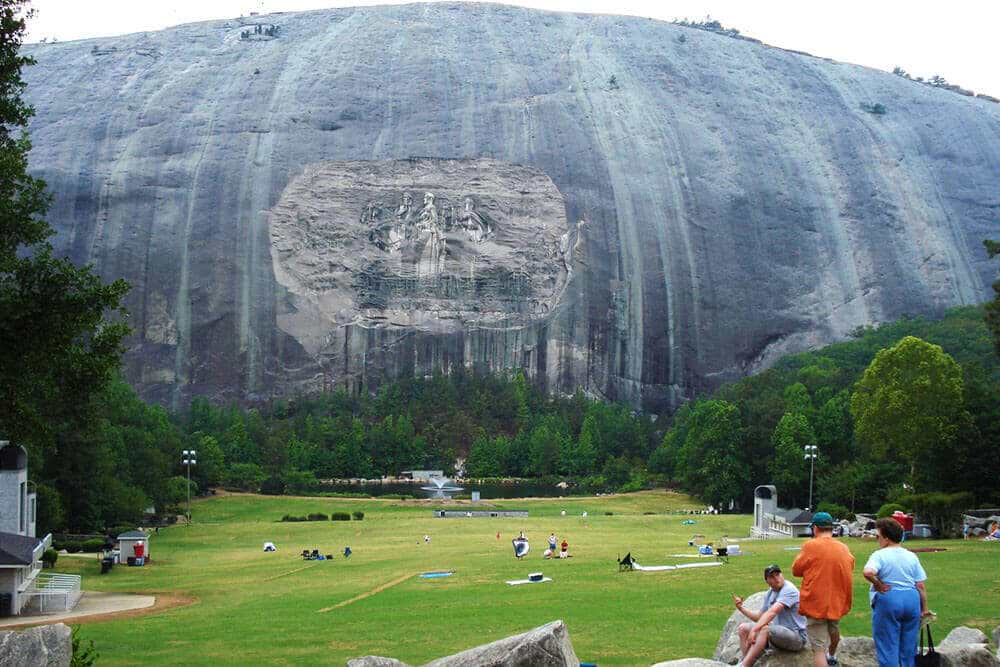 The biggest highlight of Stone Mountain Park that attracts tourists throughout the year is the Confederate Memorial Carving of Jefferson Davis, General Robert E. Lee and General Thomas Jackson. The top of the mountain is 825' high and provides visitors with a captivating view of the city of Atlanta.
There is also a host of activities and attractions you can enjoy while you are there – such as the Summit Skyride, Quarry Exhibit, and Songbird Habitat.
The park also offers vacationers and RV travelers with comfortable accommodations and amenities – including fire rings, clean showers, picnic tables, and laundry facilities.
Plan your adventure: Stone Mountain Park
ARIZONA
Meteor Crater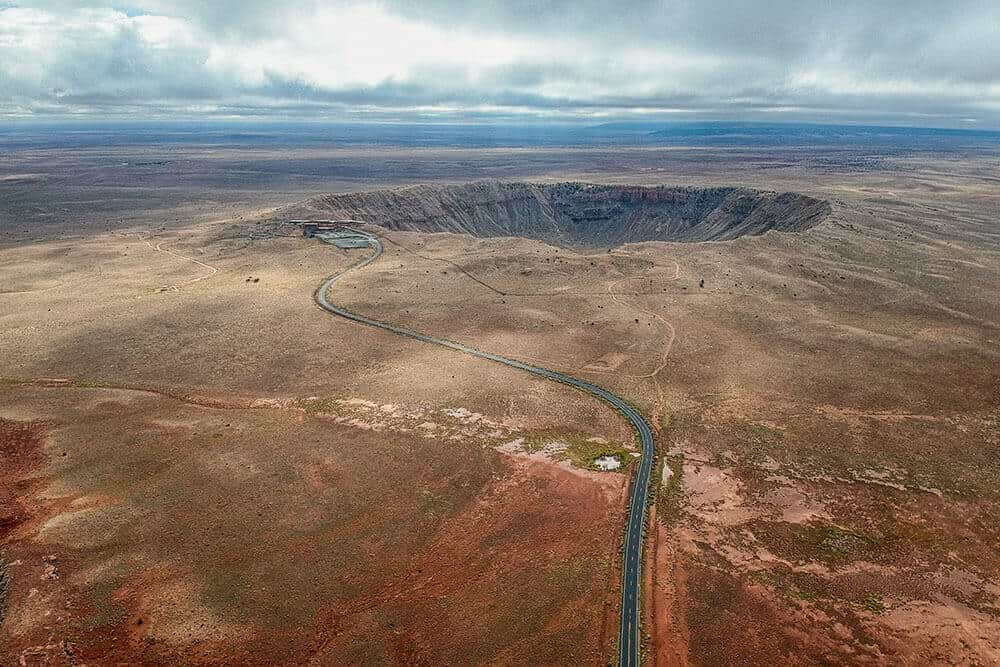 The Meteor Crater is a stunning sight – especially when you do the math. The crater is 550' deep, has a 1-mile diameter and a circumference of 2.4 miles. This tourist venue is packed with educational and entertaining activities to keep you busy and engaged during your stay. For instance, you can enjoy the 4D experience room, the wide-screen movie theater, or even the outdoor observation trailers.
The Meteor Crater RV Park has more than 70 RV sites available with all the necessary amenities – such as a full laundry facility, showers, Wi-Fi Internet access, and a convenience store. You can also enjoy the starry sky when the sun goes down if you have time available.
Plan your adventure: Meteor Crater
CALIFORNIA
Palace of Fine Arts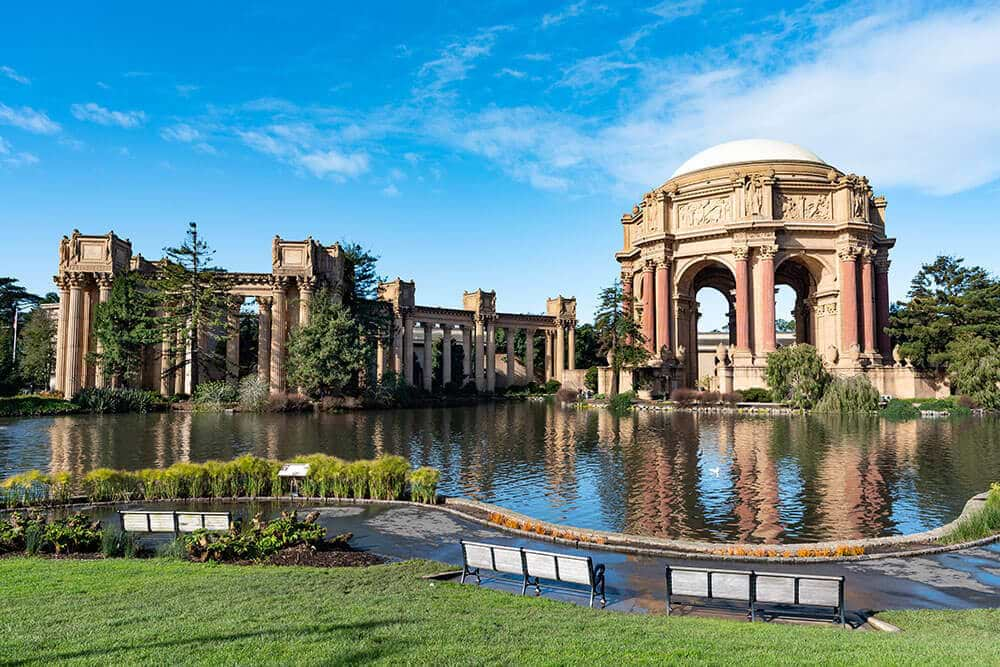 If you love architectural masterpieces, then you should add visiting the Palace of Fine Arts to your bucket list of RV vacation stops. This place is over 100 years ago and was inspired by Roman and Greek architecture. Regardless of the vantage point, it truly is a work of art to examine closely.
During the day, you will enjoy standing at the foot of the lagoon or near the giant pillars. Come back at night for a different perspective when you see the Palace of Fine Arts fully illuminated.
The San Francisco RV Resort has more than 160 sites available with wonderful views for RV travelers. Most of the sites come with full hookups unless you decide to stay by the ocean.
Plan your adventure: Palace of Fine Arts
NEW MEXICO
White Sands National Monument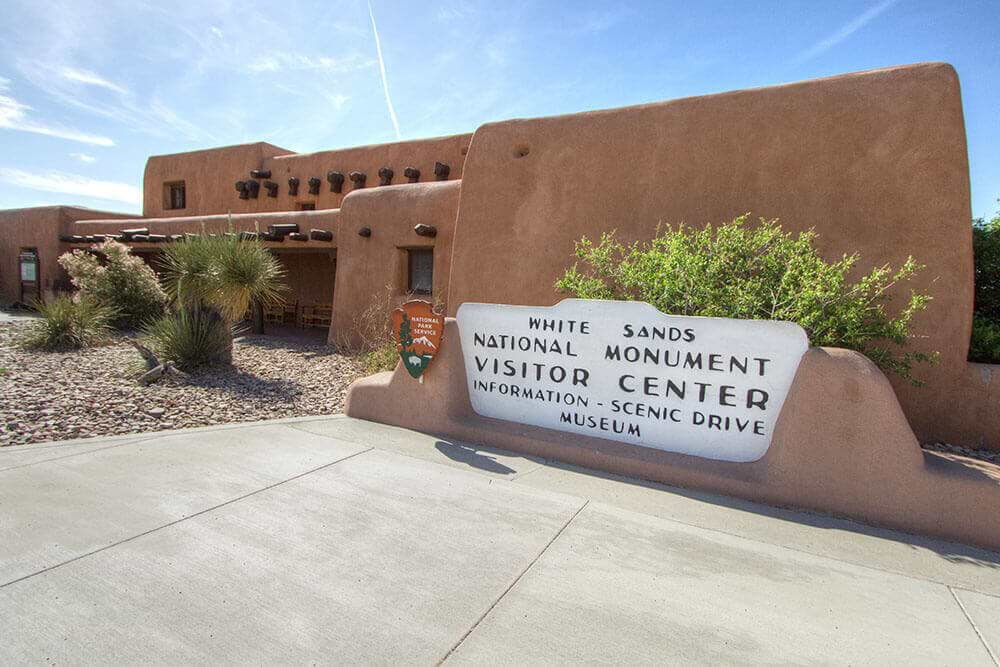 Known as the largest gypsum dune field in the world, the White Sands National Monument is something you must see to believe or even try to describe in words. The 8-mile Dunes Drive will take you from the visitor center to the center of the field.
There are plenty of fun activities that will keep you busy – including sand play, sunset tours, and moonlight hikes. You may even get a chance to see an African Oryx roaming throughout the dunes during your stay.
If you want to enjoy a backcountry camping experience, then you should make a reservation at the Primitive Backcountry Campsites.
Plan your adventure: White Sands National Monument
TEXAS
San Antonio Missions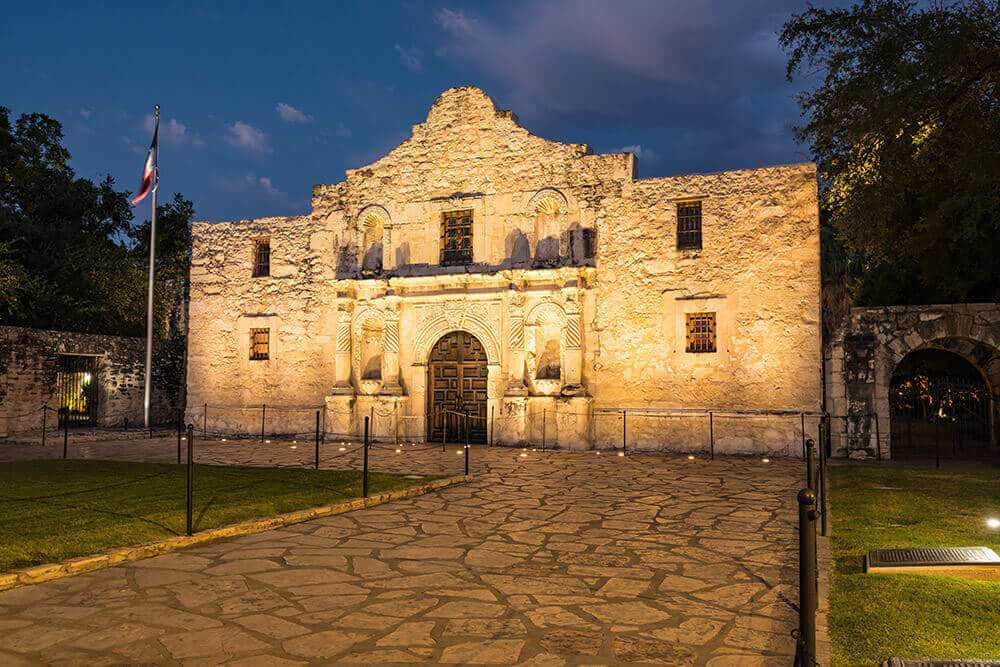 Another historical experience to add to your bucket list of RV road trips is the Missions in San Antonio – such as Mission San Jose or Mission Concepcion. There is a total of 6 different missions that will keep you busy as you explore the broad scope of the National Historical Park. Whether you enjoy studying history or simply want to marvel at the architecture, there is something enjoyable here for almost everyone who visits.
If you need a campground or RV park for nightly accommodations, you should consider reserving a spot at the Hidden Valley RV Park. This RV park is open all year long, offers 30/50 amp service at full hook up sites, free Wi-Fi and plenty of pet-friendly walking roads.
Plan your adventure: San Antonio Missions
NORTH CAROLINA
City of Asheville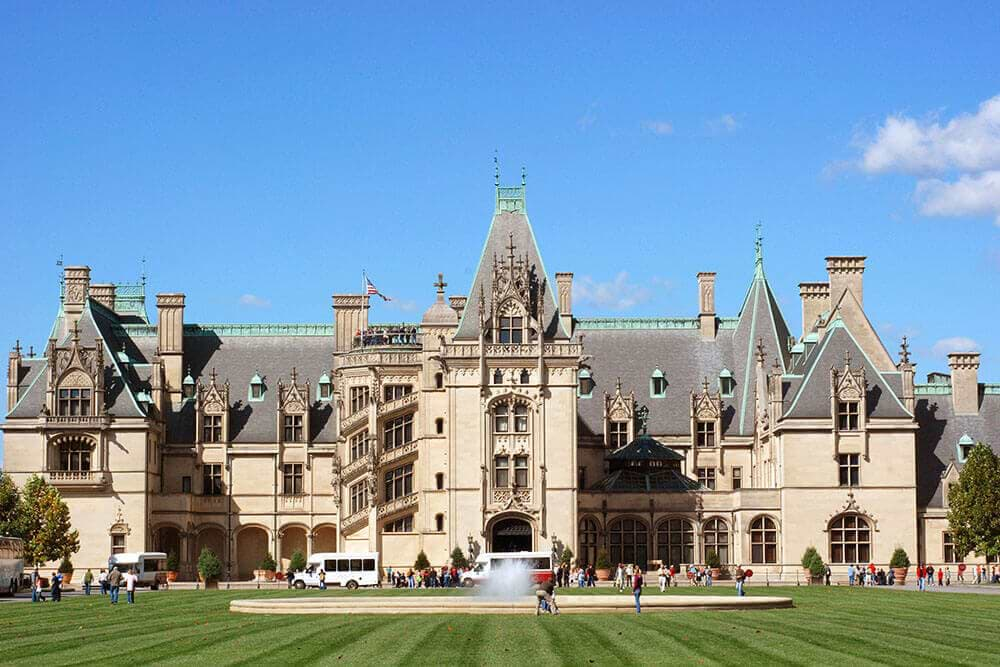 Another city that is filled with engaging experiences is Asheville, North Carolina. For instance, you can visit and take a tour of the Biltmore House – a 175,000 sq. ft. mansion with 33 bedrooms, 43 bathrooms, and 65 fireplaces. During the spring and summer months, you are sure to take a lot of pictures when you see the diverse collection of greenery at the North Carolina Arboretum or enjoy a scenic whitewater paddling session down the French Broad.
The Asheville Bear Creek RV Park provides access to free Wi-Fi and a heated pool along with other common amenities. However, that is only one of the many different RV parks and campgrounds available to Asheville visitors throughout the year.
Plan your adventure: City of Asheville