Trailside Bites are good meals, snacks, or drinks that are easily made while camping. The limited storage and smaller cooking space should not mean that you sacrifice excellent tasting cuisine. With fresh ingredients for this meal, you will feel refreshed and ready for the next adventure after this warm meal.
On the Menu
On the menu today is a hardy chicken Black Bean Chili that will hit the spot on the coldest days. All of the ingredients for this recipe can be found at almost every grocery store. So did we go a little over the top to make this meal? Sure, but it was a lot of fun adding all the little touches.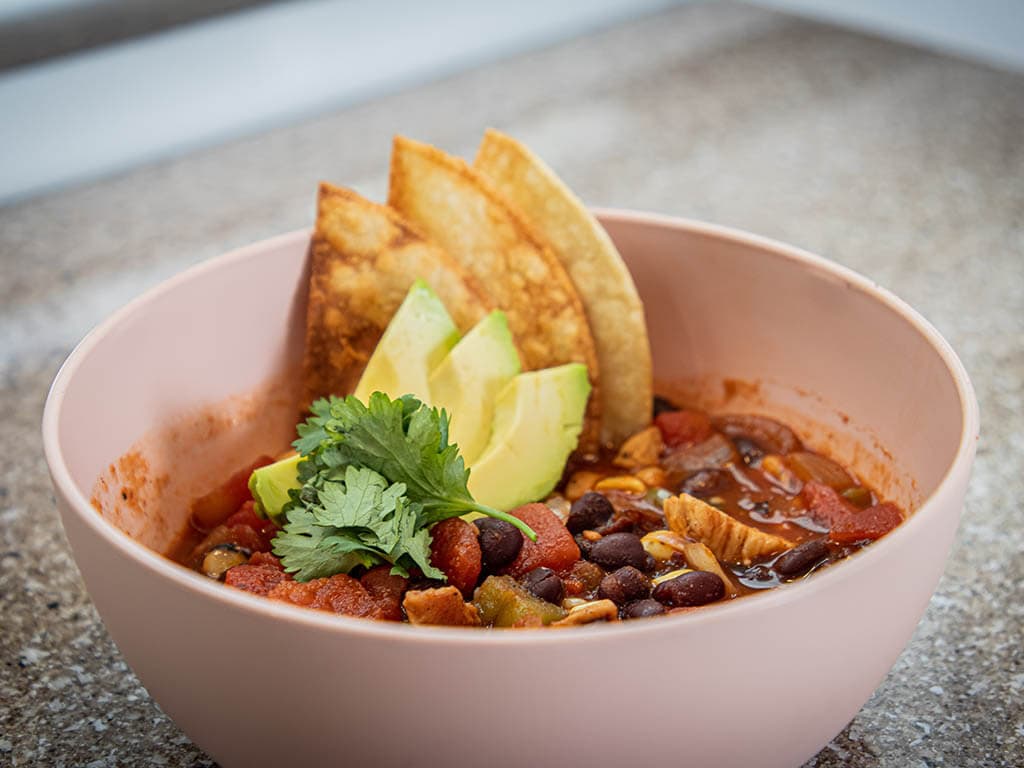 For this recipe, you will need:
| | |
| --- | --- |
| Cooking Oil | 2 tbsp |
| Garlic, chopped | 1 clove |
| Yellow Onion, diced | 1 large |
| Bell Peppers, diced | 2 |
| Jalapeno Pepper, diced | 1 |
| Black Beans, rinsed | 2, 15oz. can |
| Diced Tomatoes | 2, 15oz. can |
| Chicken Breast, diced | 2 large |
| Corn, drained | 1, 15oz. can |
| Chicken Broth, or water | 2 cups |
| Chili Powder | 3 tbsp |
| Cumin | 2 tbsp |
| Black Pepper | 1 tbsp |
| Tomato Paste | 1, 6oz. can |
| Salt | To taste |
Let's start with prep work! Begin by dicing and cutting all the vegetables and meat before cooking. It will add a subtle smokey flavor if you have extra time to roast the peppers and corn over an open flame.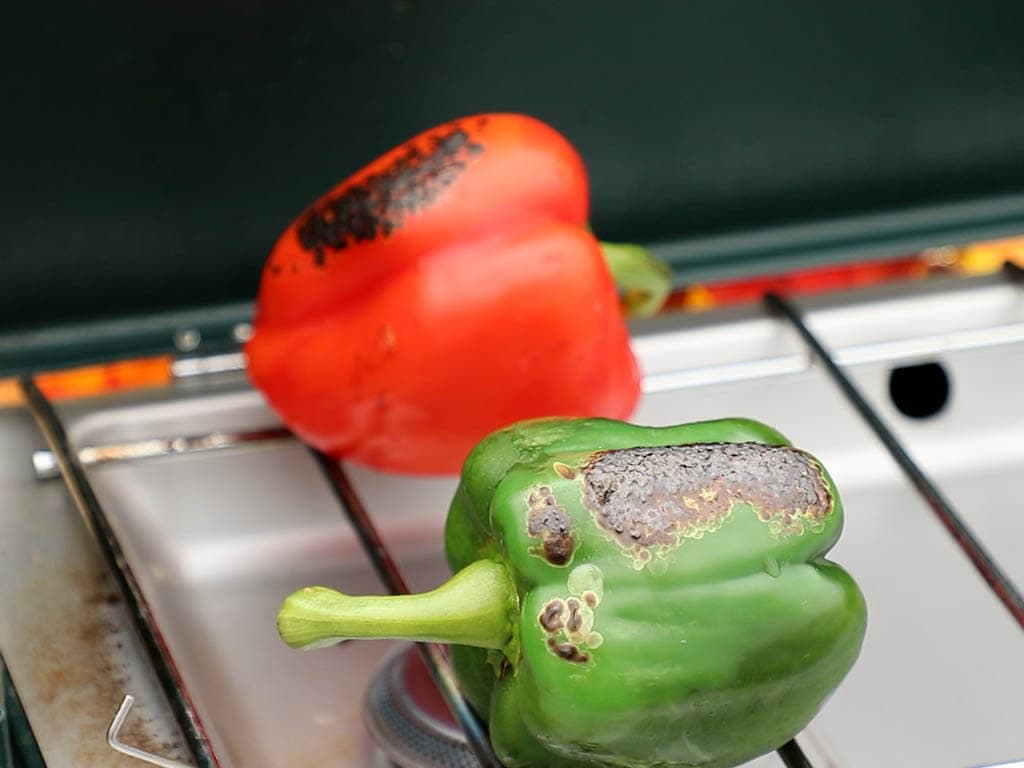 In a large pot, add the oil, chopped garlic, diced onion, bell peppers, and jalapeno pepper to start cooking on medium heat and sauté for 2-3 minutes, stirring occasionally.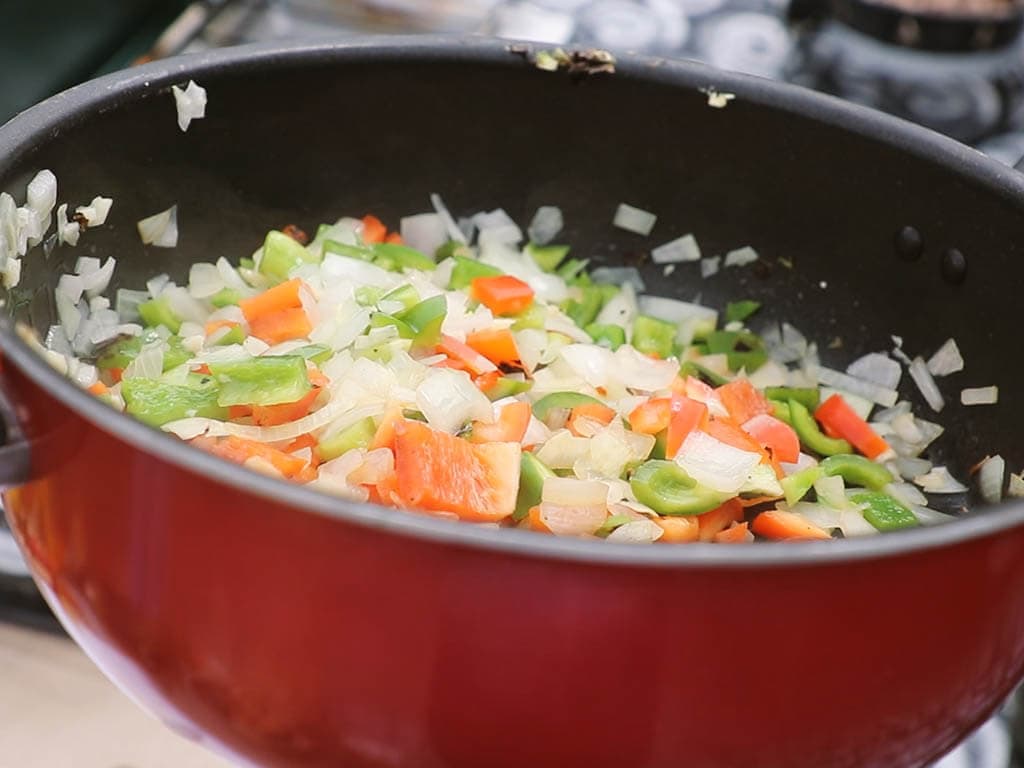 In a separate pan, begin to cook the diced chicken with another touch of cooking oil to help to prevent sticking and encourage even cooking. While cooking, add 1 tbsp chili powder, 1 tbsp cumin, and a pinch of black pepper. On medium heat, thoroughly cook the chicken, stirring to cook evenly.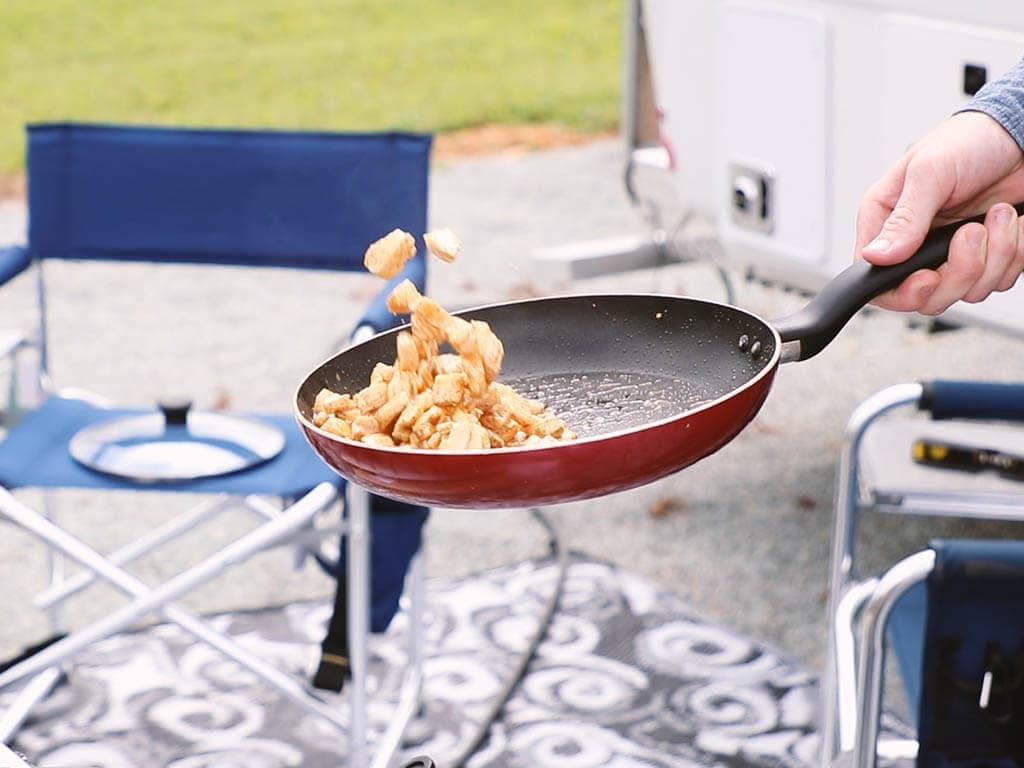 Next, add the chicken to the large pot. This is where everything else finds its way into the pot. The beans, corn, tomatoes, broth, tomato paste, and remaining seasoning will cook and meld. Bring to a boil, then reduce heat to simmer for 10 minutes., occasionally stirring to prevent sticking.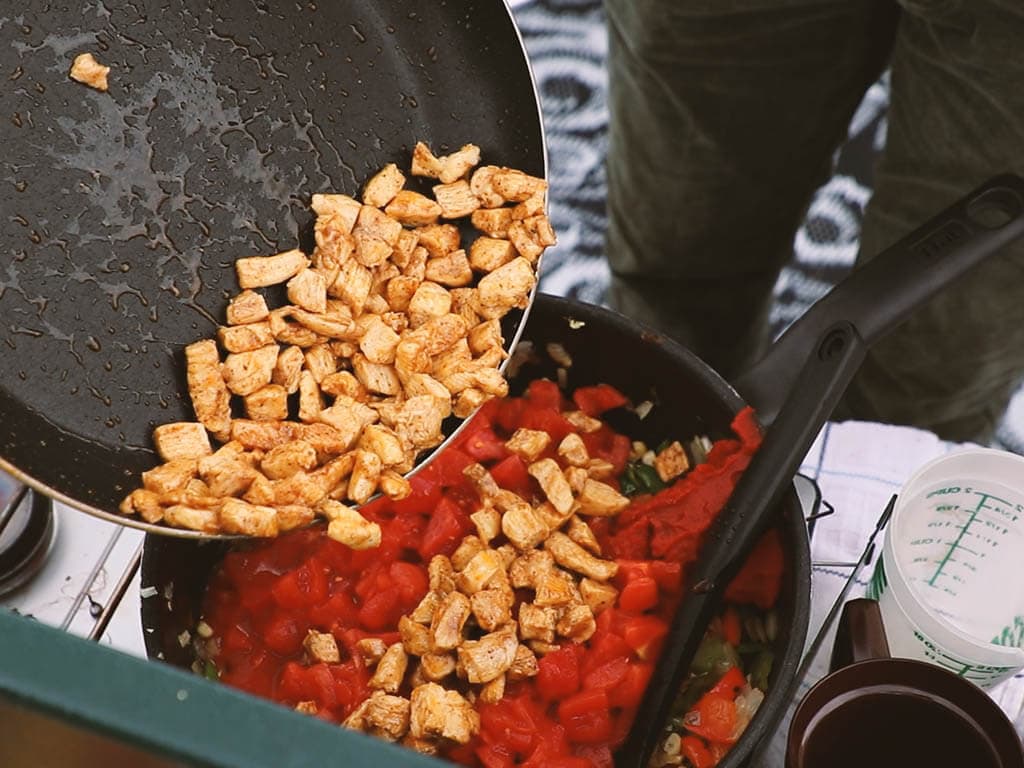 Salt to taste and serve, share, and enjoy. This warm hardy chicken chili made around the campsite can be great for the cooler days. This recipe makes five servings. If you are like us, you will have someone to share in your masterpiece. Let the savory aroma of this meal fill your camper trailer and create memories you can enjoy for years to come.