See An Oliver NEAR the Florida RV SHOW

Going to the Florida RV Supershow? Come See An Oliver travel Trailer Near the Show!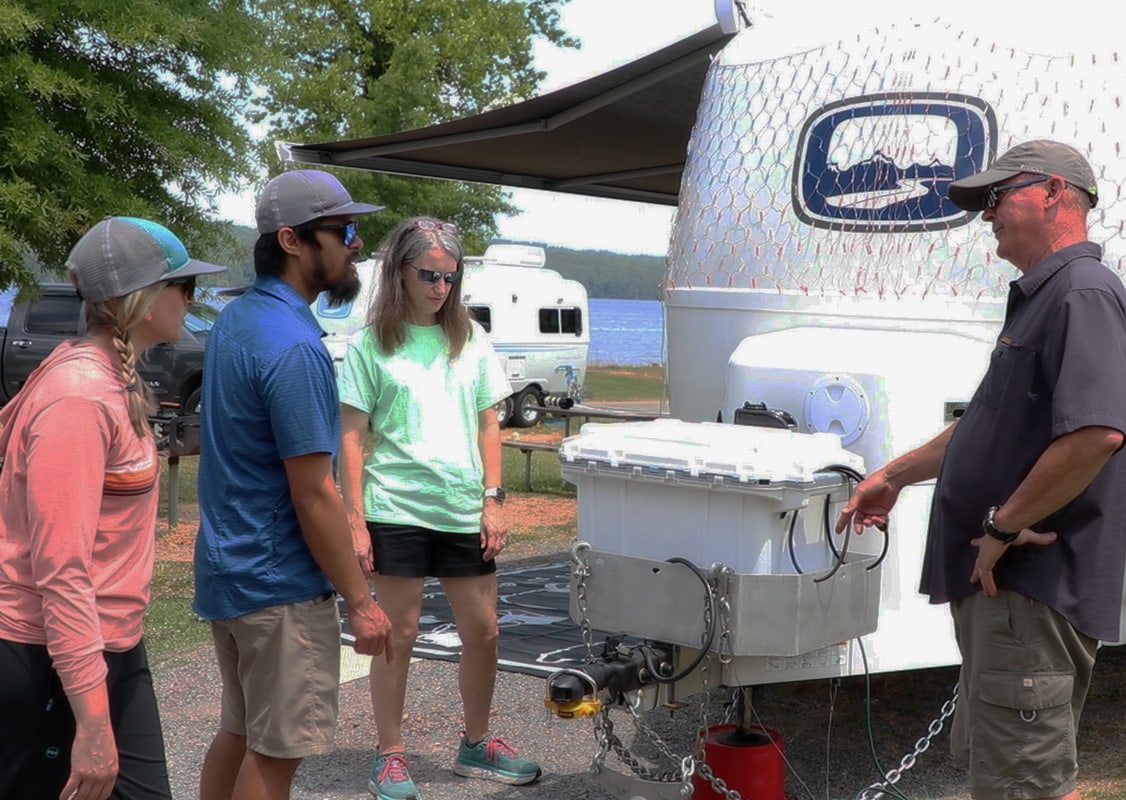 See Our Travel Trailers from January 17th to 22nd in Tampa, FL

Available from 9AM to 5PM each day

While WE WILL NOT HAVE A BOOTH IN THE FLORIDA RV SHOW in Tampa, we will have our 2023 Legacy Elite and Legacy Elite II Twin Bed model demos available for viewing only about 8 miles away from the State Fairgrounds during the week of the show. If you are attending the Tampa Florida RV Show, this is a great opportunity to stop by and see the quality and craftsmanship we put into our trailers. If you would like to see our Oliver demos in the Tampa area near the show, use the form below to schedule an appointment.
Tampa RV show 2023


The Florida RV Supershow is the largest and most comprehensive RV show in the country! It will take place at the State Fairgrounds in Tampa, Florida from January 18-22, 2023. This five-day event offers a wide range of RVs for sale, from travel trailers to fifth wheels. There are also numerous exhibitors selling everything from camper accessories to fresh produce. There are also special attractions like an entertainment area with live music and food options, as well as child-care services on site. Not only will this event provide plenty of opportunities for shopping and enjoying the great outdoors, but it'll also give you a chance to learn about all the latest updates in recreational vehicle technology. If you are planning on traveling to Tampa to attend the show, it is a great opportunity to see an Oliver Travel Trailers conveniently located near the fairgrounds for anyone interested in a quality fiberglass travel trailers. Schedule an appointment to see our campers while in Tampa!
Florida RV Supershow Location

Show Hours

Wednesday, January 18 – Saturday, January 21
9:00 AM – 6:00 PM

Sunday, January 22
9:00 AM – 5:00 PM
Show Tickets

Adults $15.00 (get 2nd day pass free)
Children Under 16 Free

Wednesday, January 18 – Friday, January 20,
Senior Citizen's get – $2.00 Off per person
First Responders & Military (Active and Retired)
$2 Off per person Everyday
You can purchase tickets at the gate or online.
Can't make it to see an Oliver Travel Trailer during the week of the Florida RV show in tampa?
We will also be in the Live oak, Florida area the week prior to attend the Florida egg rally.
Our 2023 Legacy Elite Demo Features

Lithium Pro Power Package includes 260 AH Lithionics Lithium Batteries, 240 Watt Solar Panels, and 2000 Watt Xantrex Inverter with Victron Charge Controller

Curb Side Girard Powered Awning

NEW* Truma Package includes Truma VarioHeat Furnace, Truma AquaGo Water Heater, and super quiet Truma Aventa Air Conditioner

NEW* Isotherm 2-Way Fridge (AC/DC)

Front & Rear Propane Quick Connects

Electronic Keypad Door Handle

Nature's Head Composting Toilet

Desert Decor with PU Leather Upholstery with Frosted Upper Cabinets

& More Options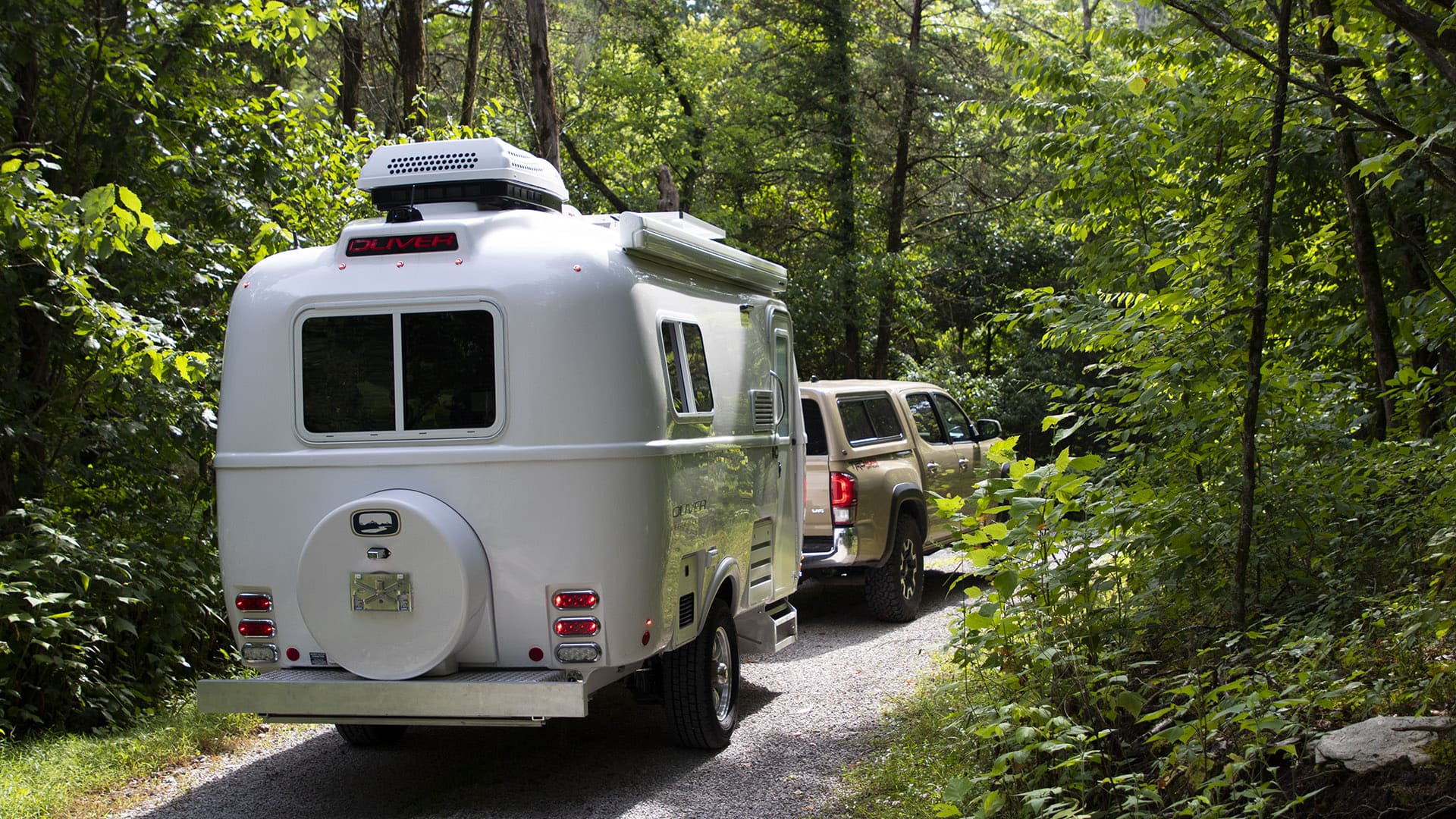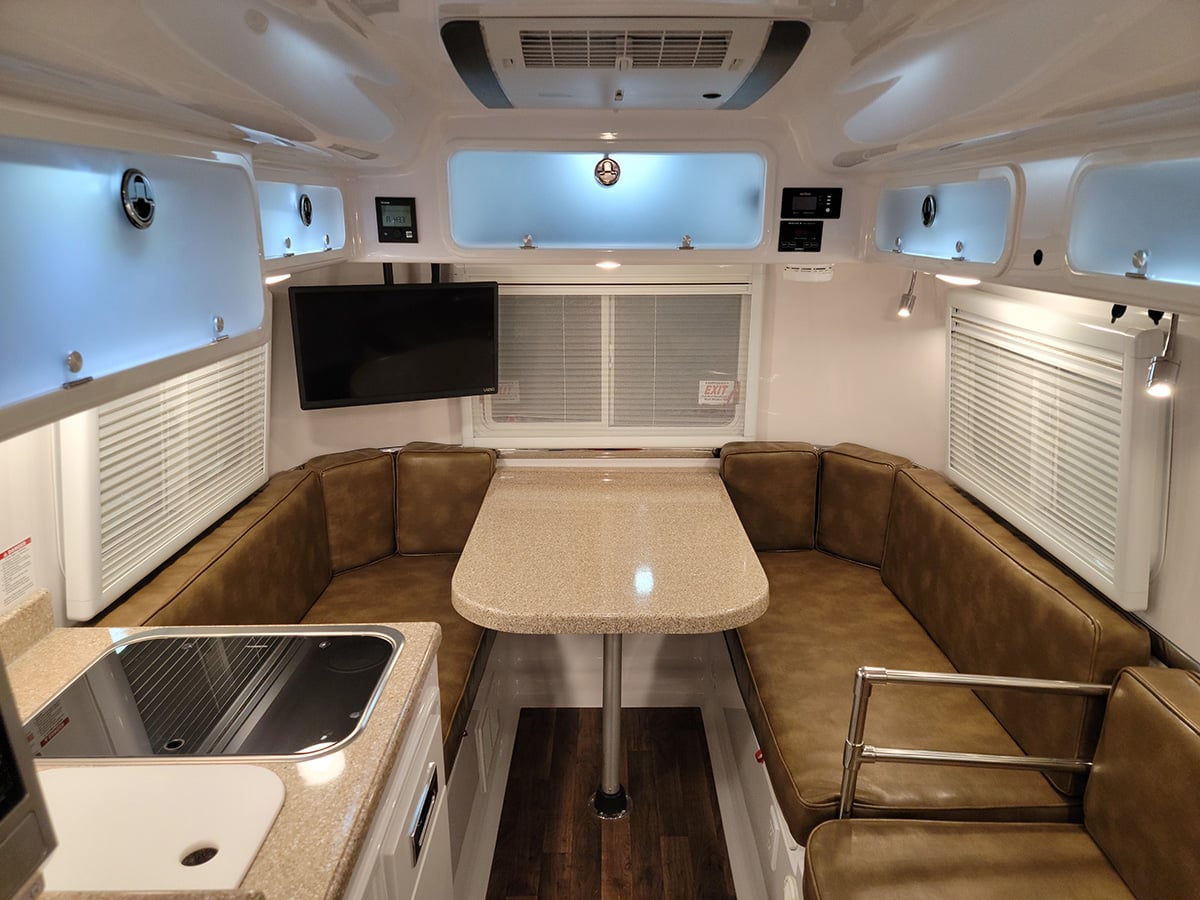 Our 2023 Legacy Elite II Twin Bed Demo Features

Lithium Platinum Power Package includes 640 AH Lithionics Lithium Batteries, 400 Watt Solar Panels, and 3000 Watt Victron Charge Controller

NEW* Truma Package includes Truma VarioHeat Furnace, Truma AquaGo Water Heater, and super quiet Truma Aventa Air Conditioner

Curb Side & Street Side Girard Powered Awnings

Outdoor Package includes Two 30 LB Propane Tanks, Front & Rear Propane Quick Connects, Aluminum Storage Basket, Rear Bumper Receiver, and Additional 30 AMP Shore Power Connection

NEW* Isotherm 2-Way Fridge (AC/DC)

Cradlepoint Wireless WAN with LTE

Electronics Pro Package includes 4G Cell Phone Booster, Electronic Keypad Door Handle, Backup Camera, and Auto Drain

Nature's Head Composting Toilet

Storm Decor with PU Leather Upholstery & Upgraded Twin Bed mattresses
& More Options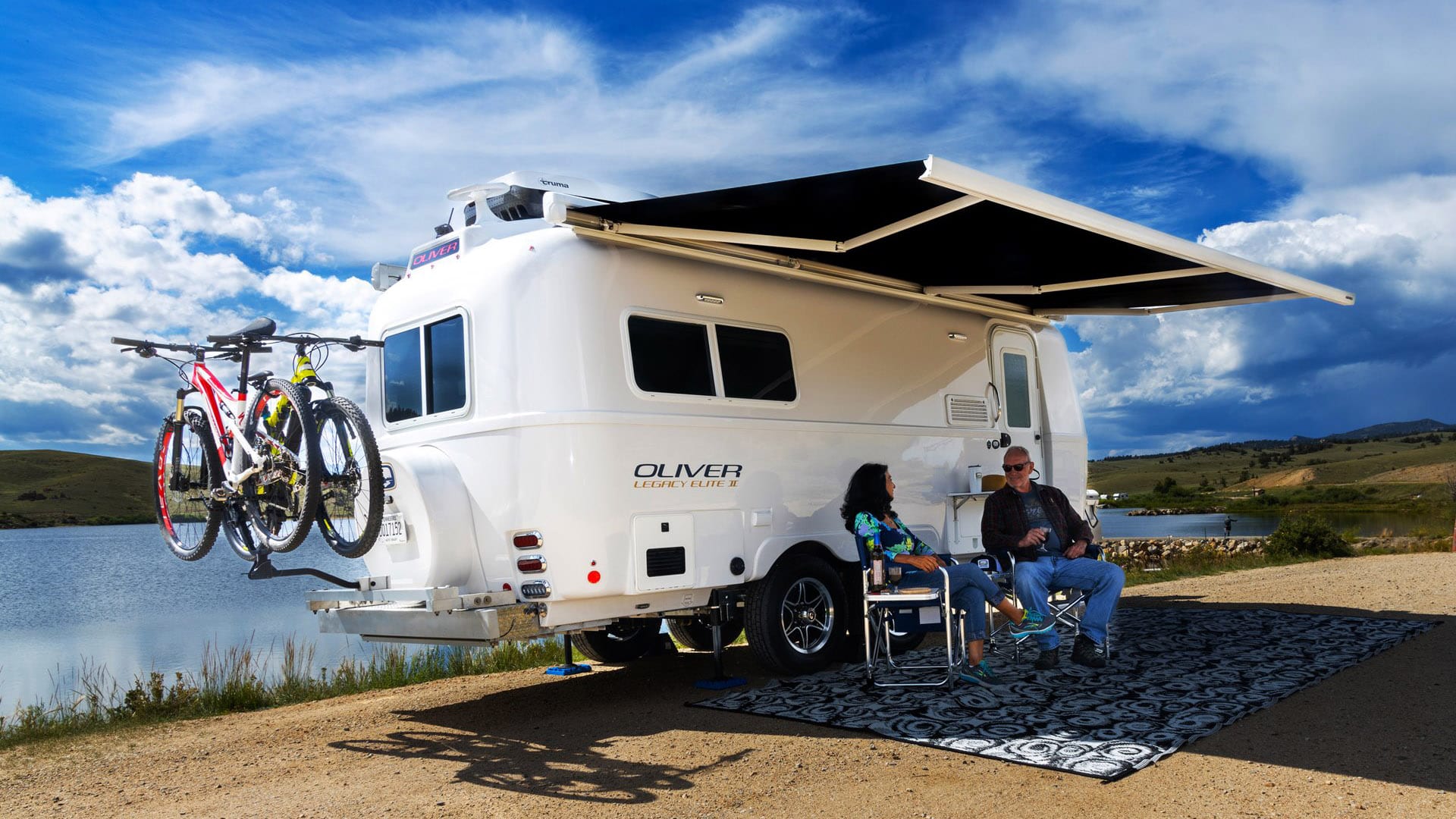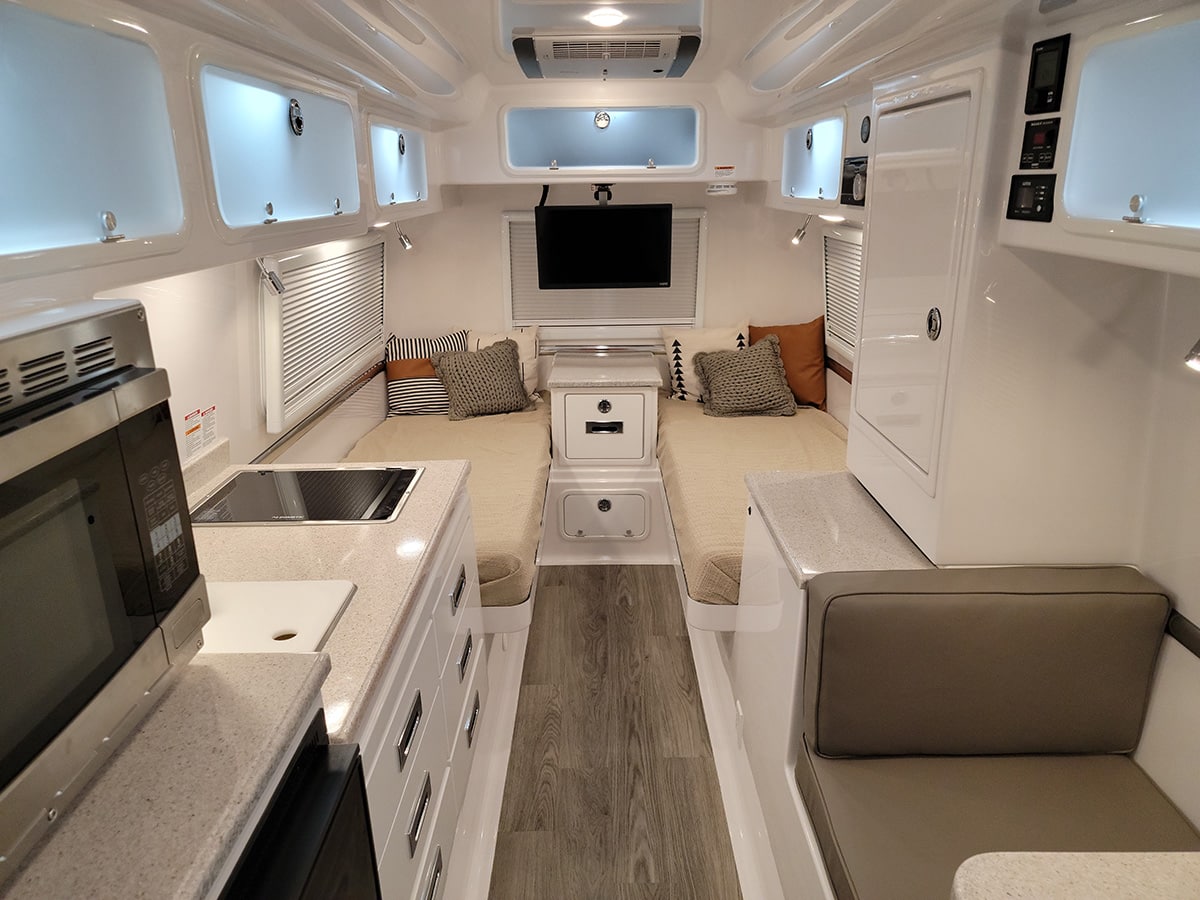 SCHEDULE AN APPOINTMENT BELOW