TOURING
GEORGIA, FLORIDA & ALABAMA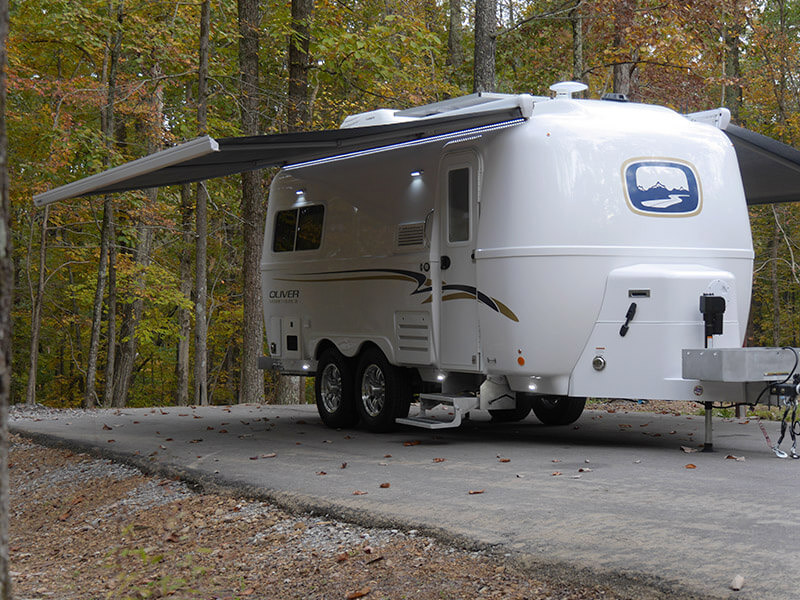 The See An Ollie Tour is being postponed until further notice, due to recent health and travel concerns.
SEE SCHEDULE
It has never been easier to See An Ollie!
We realize that since we don't sell our travel trailers through local RV dealerships across the country, it is not always easy to get to Hohenwald, Tennessee or to visit an owner to see an Oliver Travel Trailer. We are making easier for you to see this one of a kind travel trailer!

On March 19th we will begin the tour that will take us through Georgia, Florida, and Alabama. We will be showing our 2020 Oliver Legacy Elite II Twin Bed demo unit.

If you have not had the chance to see an Oliver Travel Trailer, this is a great opportunity to see it in person with a member of the Oliver team.

If you are interested in seeing an Oliver in person during our tour, please review the tentative schedule below and let us know when you would like to see the demo.

Appointments are preferred and can be made by calling 1-888-526-3978 or by filling out the form below.

Once you submit your request, a member of our staff will help coordinate a visit.
TOUR
SCHEDULE
Dates and Times are subject to change. If interested in viewing the Oliver in the route between stops, contact us for more information.
Thursday, March 19, 2020 - Leaving Oliver Sales Office at 1:00 PM Traveling to Perry, GA area

Monday, March 23, 2020 - Begin Traveling to Gulf Shores, AL

Wednesday, March 25, 2020 - Begin Traveling to Oliver Sales Office in Hohenwald, TN at 7 AM

CALL US TO MAKE AN APPOINTMENT

1-888-526-3978
or fill out the form below to have a representative contact you about seeing the Oliver during the tour.