The Bucket List
Once you retire from punching the clock, it is time to hit the road in your RV or travel trailer. You more than likely have quite a few stops to check off your bucket list. Studies have shown that you can save a lot of money by visiting these places in an RV or travel trailer. Here are the top 50 places throughout the U.S. that you should consider adding to your bucket list of upcoming vacation stops.
FLORIDA
Disney World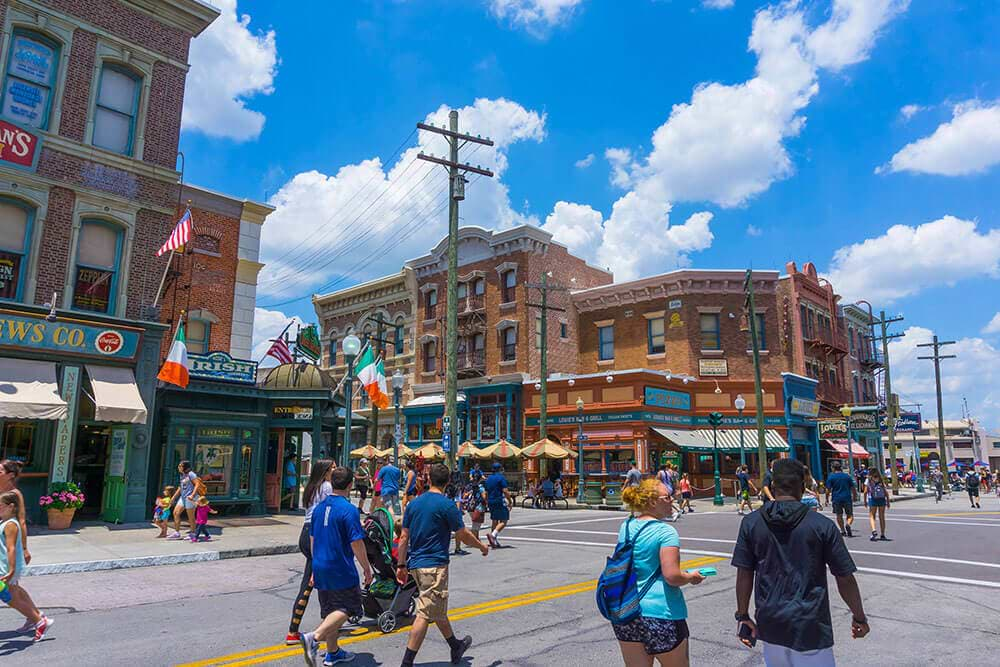 You may have visited Disney World with your kids or even your grandkids in the past. However, visiting Disney World as a retiree without any children is completely different. You will be able to experience the attractions, rides and other park events in a way that you never have before – especially with all the new additions and improvements that Disney continues to make year after year.
Disney's Fort Wilderness Resort in Orlando is beautifully designed to accommodate large groups and RVs. Each site includes such premium amenities as picnic tables and charcoal grills along with full hookups. This accommodation will especially come in handy when you have multi-day passes to visit the Disney parks.
Plan your adventure: Disney World
---
NEW YORK
New York City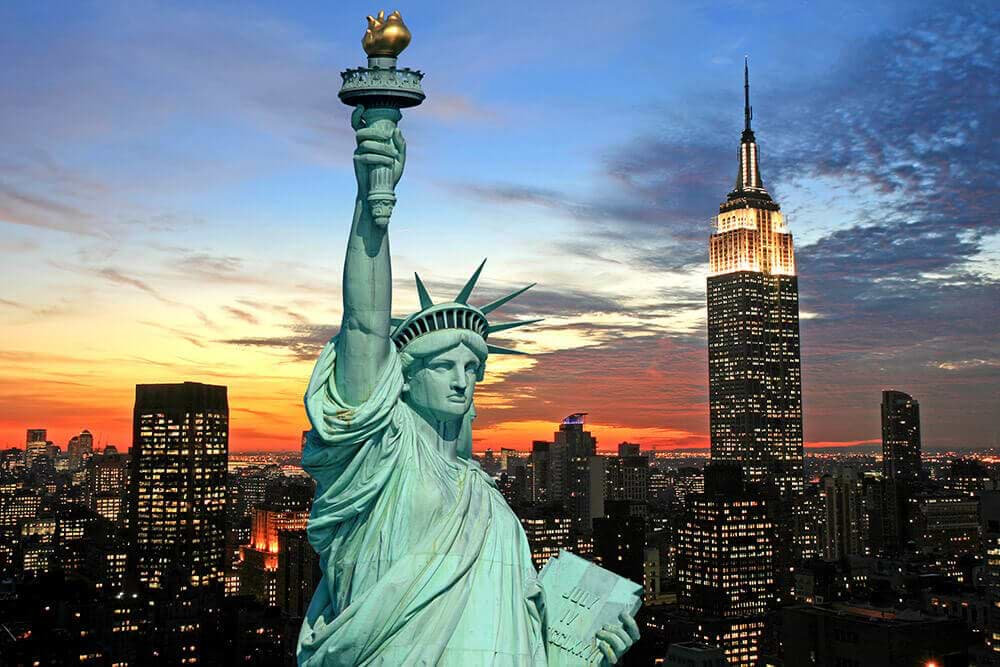 There is no way that you can enjoy everything that New York City has to offer within a single day or even within a single trip. For instance, you can enjoy a one-day sightseeing tour of the city or participate in a group tour of the Statue of Liberty and Ellis Island. You could also visit the 9/11 Memorial Museum or take a trip to the Metropolitan Museum of the Arts.
Perhaps you would like to even see a Broadway show or go to the Top of the Rock Observation Deck. Everyone should experience Times Square at least once – especially when the sun goes down, and the entire street just lights up before your very eyes. You cannot park an RV in city spaces for over 24 hours, but there are nearby RV parks that you can consider – such as the year-round RV camping at Camp Gateway in Brooklyn or Liberty Harbor RV Park in New Jersey.
Plan your adventure: New York City
---
WYOMING
Yellowstone National Park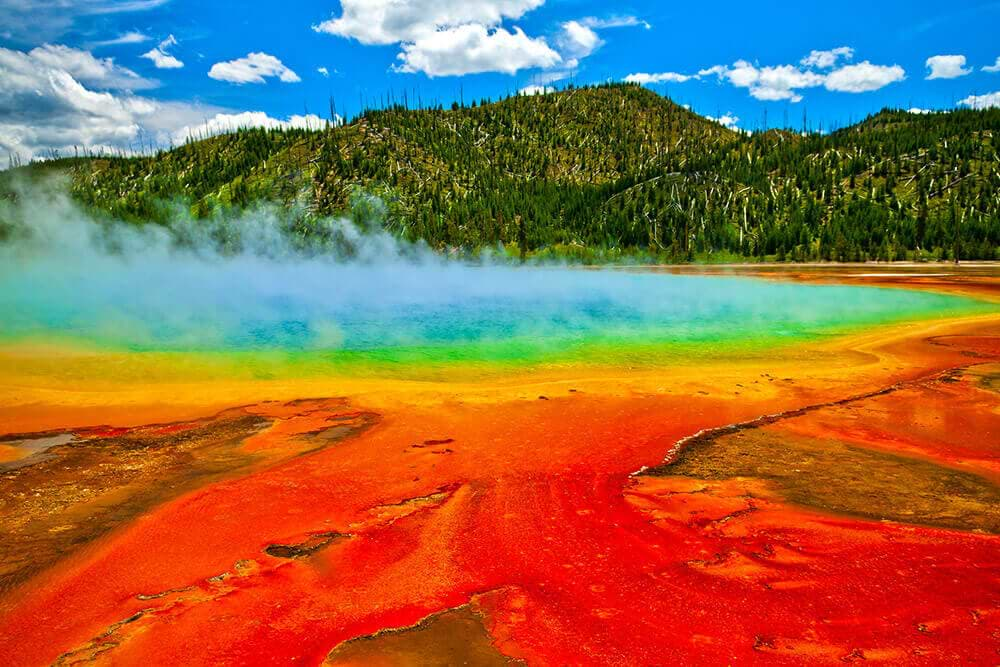 You can spend countless hours traveling throughout the Yellowstone National Park – enjoying and experiencing all that this amazing vacation spot has to offer. Perhaps you want to camp in the backcountry. On the other hand, seeing the Old Faithful geyser in person may be on your bucket list.
Regardless of your reason, you should add this national park to your bucket list of RV trips to take. The Yellowstone Grizzly RV Park in West Yellowstone, Montana offers a variety of full hookup options – including sewer, water, and cable – in addition to 30-50 amp electric service. Its layout also allows you to enjoy views of the wooded areas and lakefront during your stay.
Plan your adventure: Yellowstone National Park
---
WASHINGTON STATE
Mount Rainier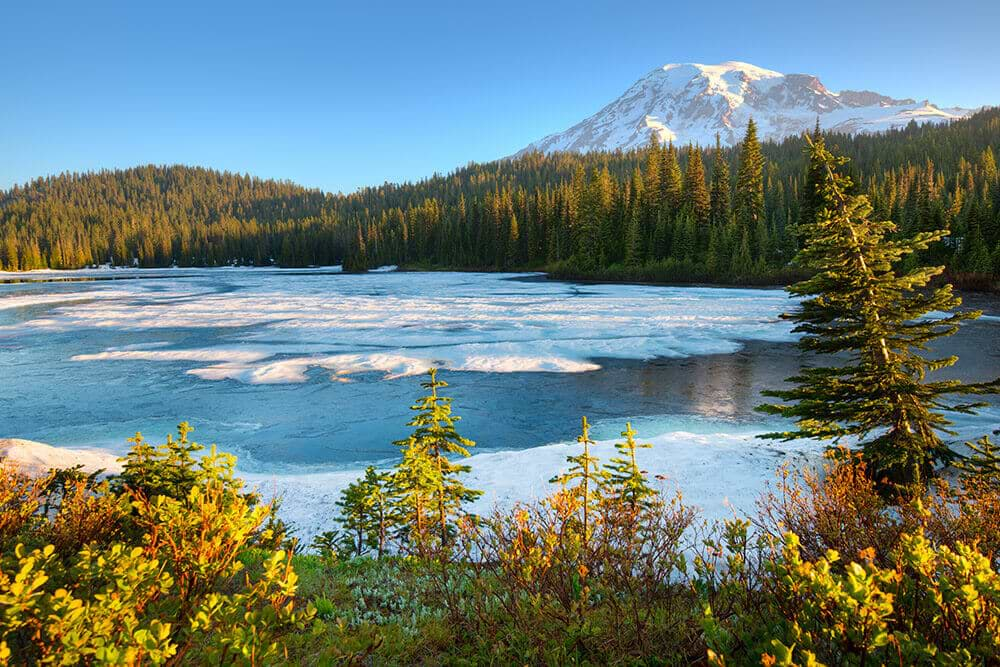 There are not very many peaks outside of the Rocky Mountains with such a high peak as Mount Rainier. If you want high adventures, then being 14,000 feet above sea level will fulfill that goal. For an extreme experience, you could even hike up the side of an active volcano during your stay.
There are not any RV camping sites available with hookups within this park. However, you can go to White River or Cougar Rock for an RV dry camping experience. It is best to use an off-site campground for your overall accommodations and visit Mount Rainier as a trip highlight.
Plan your adventure: Mount Rainier
---
ARIZONA
Grand Canyon National Park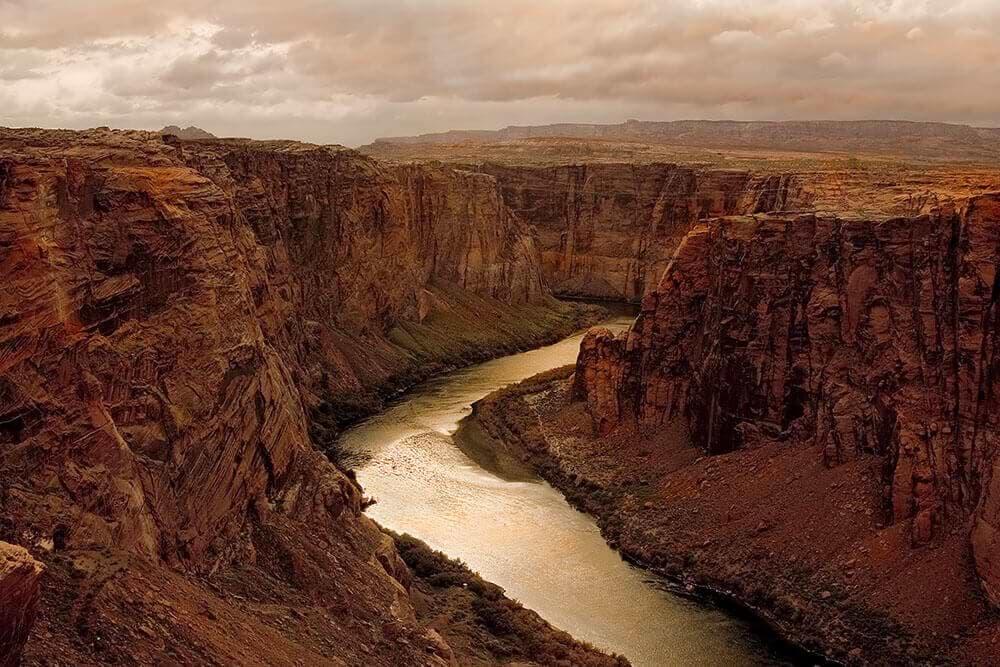 Chances are that visiting the Grand Canyon is already featured on your bucket list. However, it should be featured near the top of that list! The South Rim of the Grand Canyon National Park is easier to access and is open all year long. With average elevations of 7,000 feet above sea level, it truly is an unforgettable sight and experience.
Just wait until sunset to see the starry sky in a way that you may never have seen it before due to the low light pollution rate in Arizona. There are plenty of campgrounds and RV parks available – including the Mather Campground in Grand Canyon Village along with the Zion River Resort in Virgin, Utah.
Plan your adventure: Grand Canyon National Park
---
LOUISIANA
New Orleans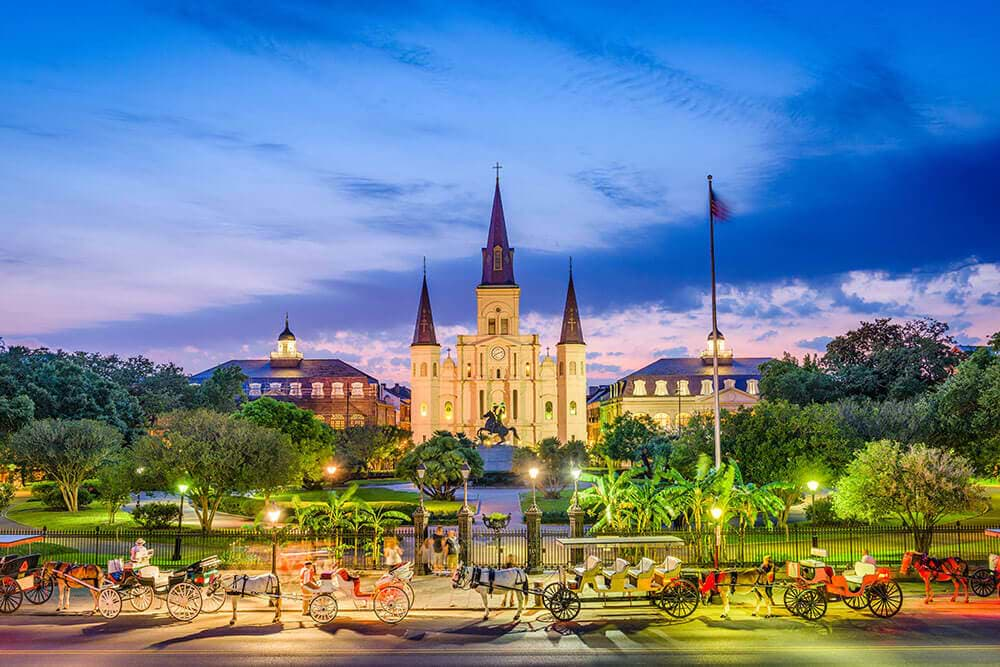 Whether you want to have a lot of fun or learn a lot on your vacation, New Orleans is another great stop to add to your bucket list. If you want a taste of the jazz-filled nightlife, head to the French Quarter or Bourbon Street. You can also enjoy a little art and culture at Jackson Square or enjoy the first-class architecture and history of the 18th century St. Louis Cathedral.
Don't forget about Mardi Gras in late February/early March of each year. Perhaps scheduling your trip around the time when Mardi Gras starts will allow you to truly experience New Orleans at its peak. The French Quarter RV Resort is a popular choice for RV travelers, but the Pontchartrain Landing RV Park is another feasible option to consider as well.
Plan your adventure: New Orleans
---
KENTUCKY
The Kentucky Derby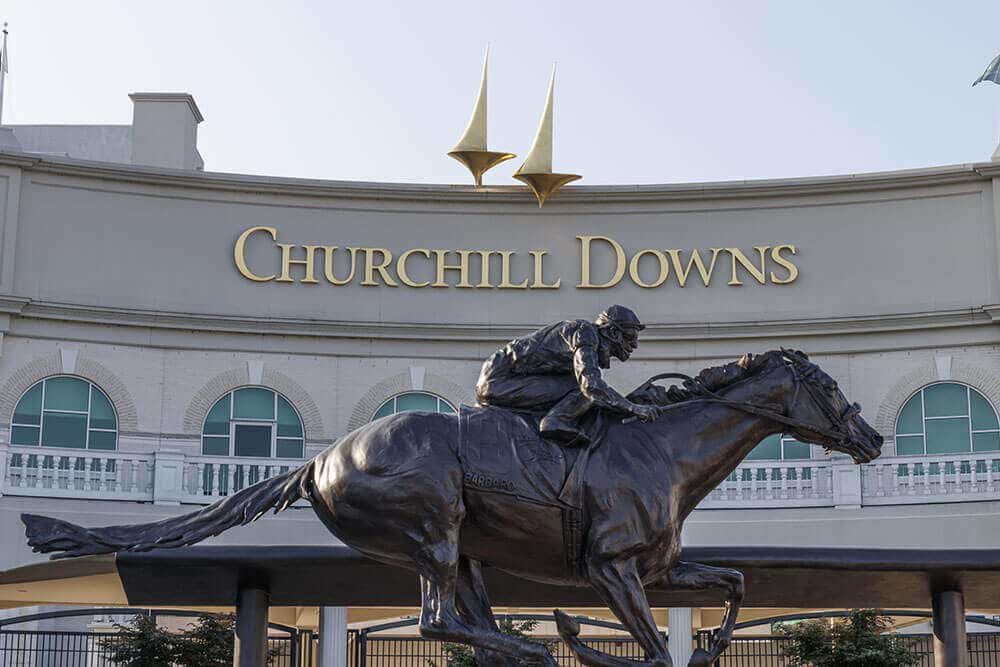 The Kentucky Derby horse race is held on the first Saturday in May each year, bringing an end to the 2-week Kentucky Derby Festival. Fancy hats and seersuckers have been worn to this race for years – turning it into a popular attraction and once-in-a-lifetime experience for many people.
Perhaps you can show up to the Kentucky Derby in your own "derby outfit" to blend in and sip on a mint julep while watching the race. You could even head over to the Kentucky Bourbon Trail when the race is over to spend some time at the local distilleries. The Derby Park Expo Five, Louisville South KOA and the Trackside RV Park are just some of the available options for extended accommodations.
Plan your adventure: The Kentucky Derby
---
TENNESSEE
Nashville Music City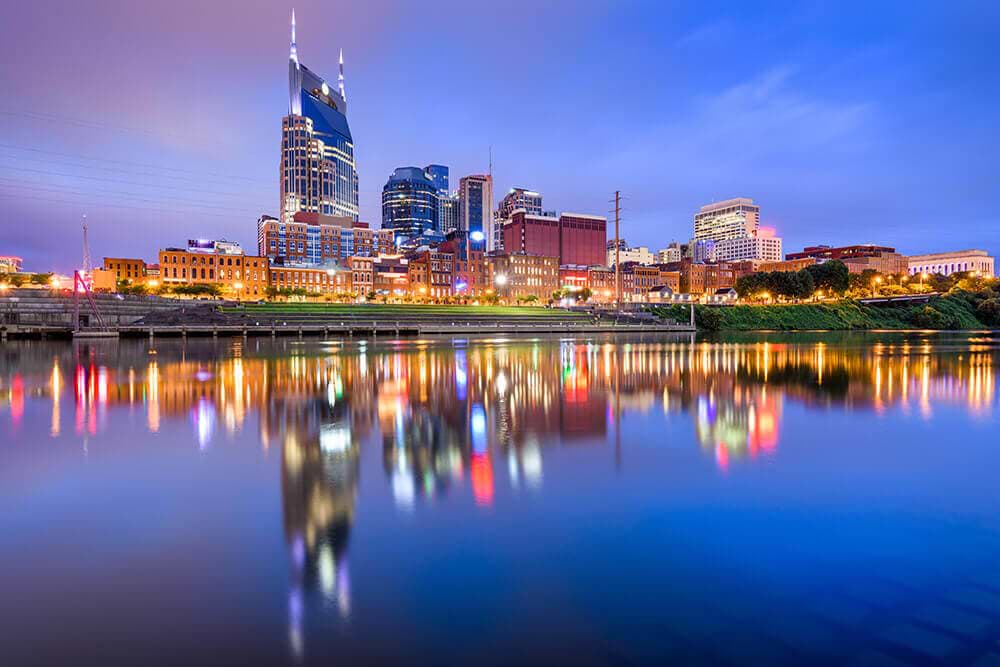 The city of Nashville is an attraction all by itself simply because of all the historical elements and entertaining attractions found within it. For instance, you can visit the Grand Ole Opry or Country Music Hall of Fame & Museum to get a taste of music history.
You could even see the Tennessee homes of several celebrities and country music stars like Toby Keith and Martina McBride while you are there.
There is even a night trolley tour that allows you to see the city illuminated after dark. The Safe Harbor RV Resort or even Two Rivers RV Park both have comfortable and spacious RV sites with first-class amenities and hook-ups.
Plan your adventure: Nashville Music City
---
NEW YORK
Niagara Falls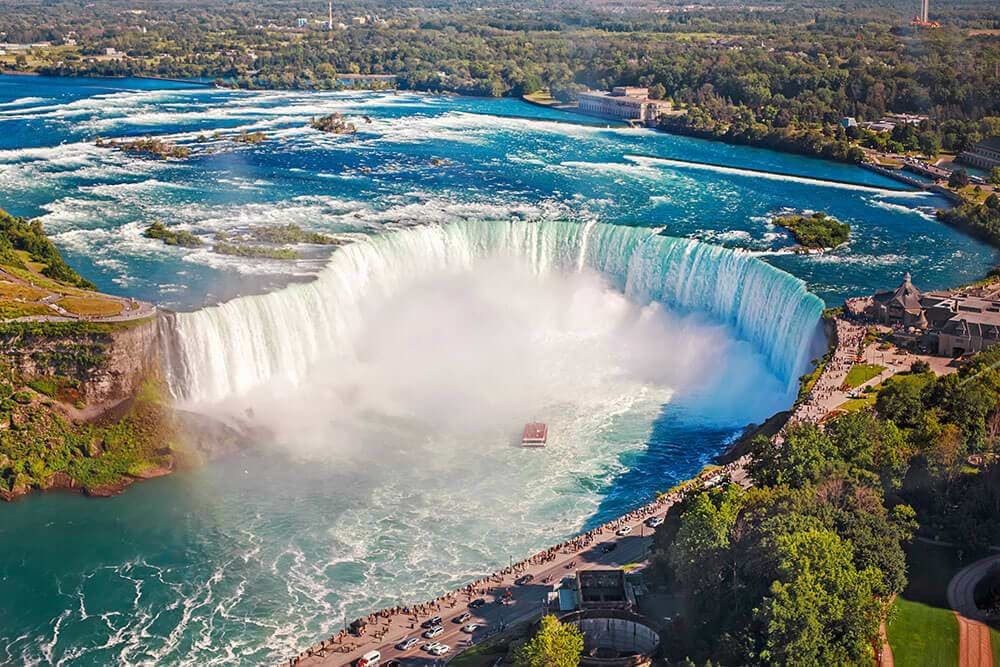 Have you ever seen waterfalls taller than 160 feet that flow more than 2.2 liters of water per second? If you have visited the Niagara Falls, then you can answer that question with a resounding, "YES!" If that is not your answer, then do yourself a favor and add this to your bucket list.
You may need to get a passport to travel, but it will be worth it to realize that the Niagara Falls is essentially an international boundary that separates the United States from Canada. If you have seen it in the daylight, then you will love to see the Niagara Falls illuminated at night. The Niagara Falls State Park and the Branches of Niagara Campground & Resort are great choices for RV accommodations during your stay.
Plan your adventure: Niagara Falls
---
CALIFORNIA
Joshua Tree National Park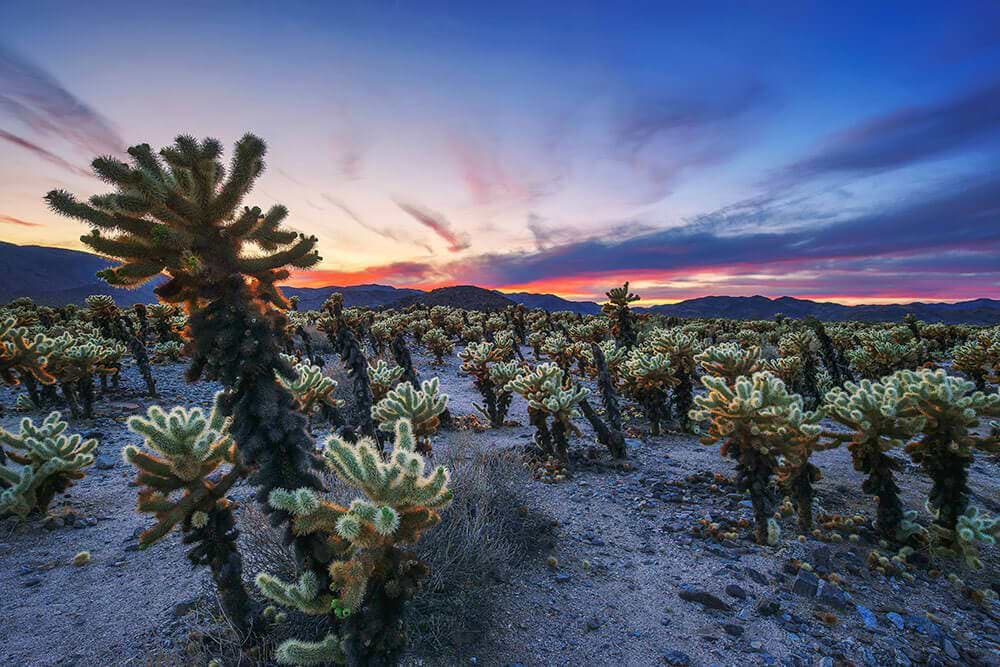 The Arch Rock Trail is still one of the most popular parts of the Joshua Tree National Park. It is only a half-mile hike, which means you can get the fresh air and exercise you need without feeling exhausted and stuck out in the wilderness. Quite a few tourists enjoy taking a picture or selfie while standing in Arch Rock. However, there are many other rock formations that you can enjoy just as much (if not more) by taking the time to enjoy the scenic route of the full trail. Both the Jumbo Rocks Campground and the Belle Campground are relatively close, so you have multiple options for RV parking accommodations.
Plan your adventure: Joshua Tree National Park