TENNESSEE
Dollywood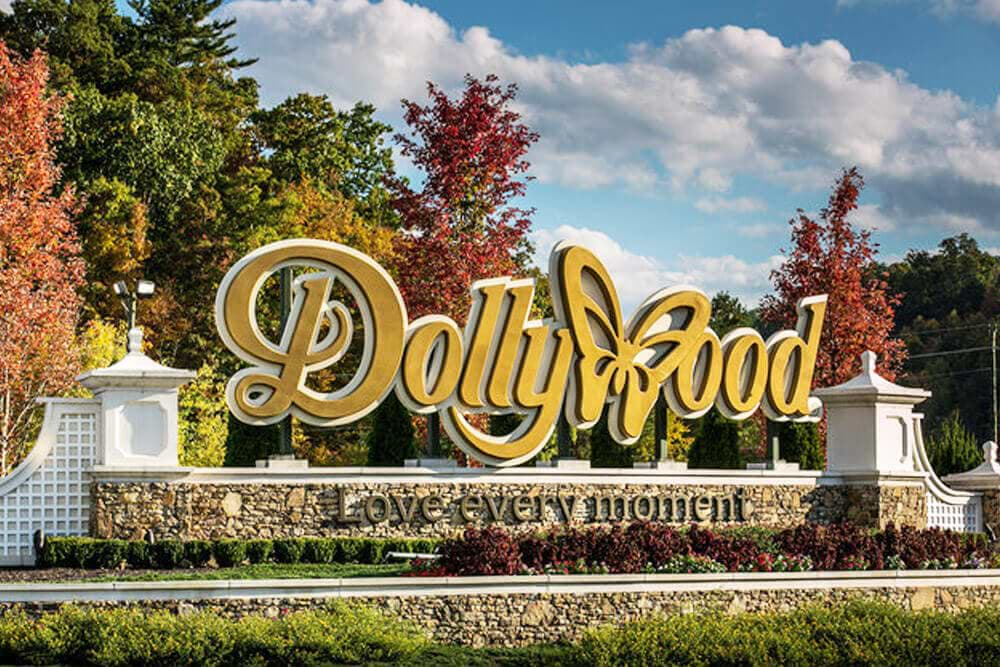 You do not have to be a Dolly Parton fan to enjoy Dollywood in Pigeon Forge, Tennessee. Even if you are passing by Pigeon Forge on your RV road trip, you should consider stopping by to at least get a sample of what Dollywood has to offer. From dinner shows and amusement parks to engaging tours and lavish resorts, it is not surprising why Dollywood draws massive crowds of tourists and family vacationers each year.
There is not an RV park in Dollywood, but there are plenty of available options nearby – such as Up the Creek RV Camp which has full hookups, 30/50 amp power and a picnic table at each campsite.
Plan your adventure: Dollywood
---
FLORIDA
St. Augustine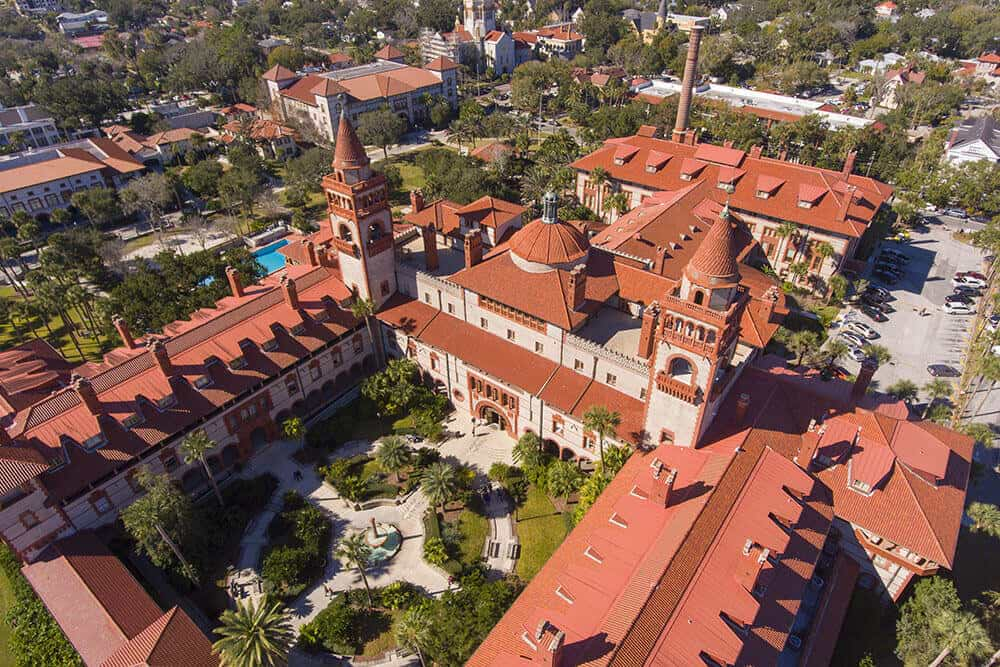 St. Augustine is over 450 years old – making it the oldest town in the United States. If you want to focus on the history, you can explore the Spanish colonial architecture throughout the city. On the other hand, if you want to spend quality time on the water, you can try deep-sea fishing.
The nightlife is also ready and waiting for you with a popular group of night bars and restaurants at your disposal. The Anastasia State Park is a popular place for RV travelers and road trip vacationers to stay when they visit this city. You should also consider the North Beach Camp Resort and the Compass RV Resort.
Plan your adventure: St. Augustine
---
COLORADO
Rocky Mountain National Park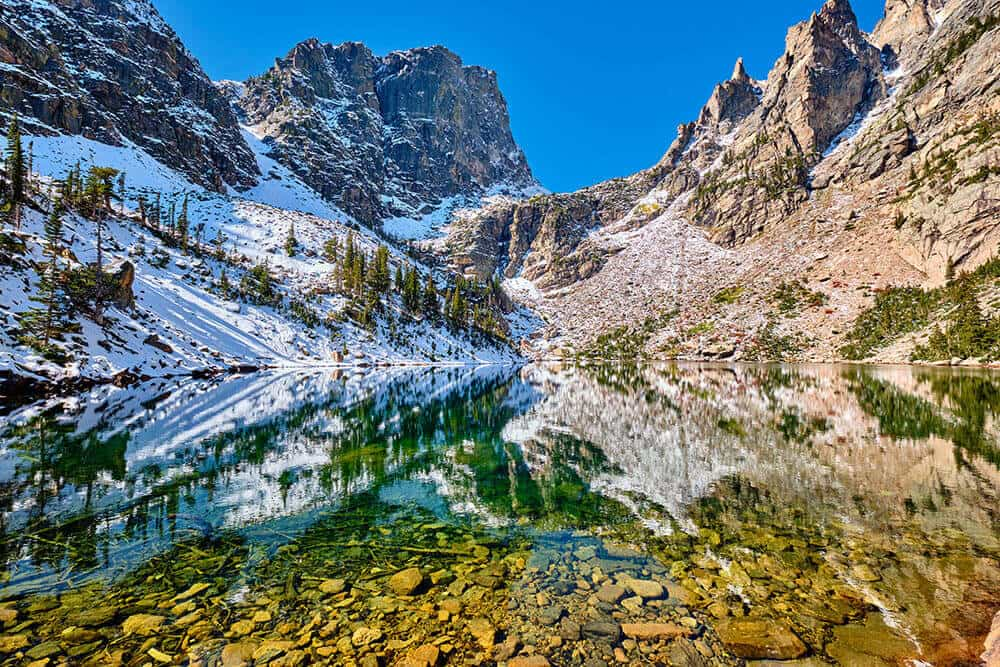 It is nearly impossible to add Colorado to your bucket list of RV vacation ideas without writing down the Rocky Mountain National Park. You can enjoy the abundance of lily pads in Nymph lake as you head towards the Bear Lake Trailhead.
Adventurous retirees may enjoy spending a little quality time whitewater rafting during their stay. If you simply want to enjoy the sights and shops, then the Downtown Estes Park is a perfect location to consider. Another perk is that this national park comes with its own RV campground accommodations – especially within the Manor RV Park.
Plan your adventure: Rocky Mountain National Park
---
FLORIDA
Key West's Mallory Square Dock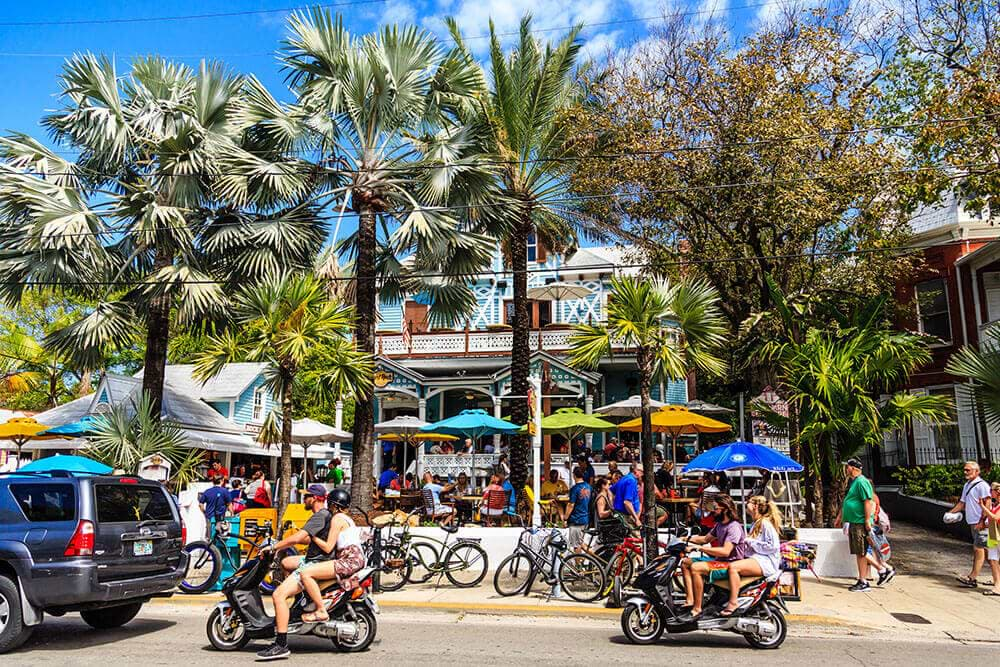 You have not seen a sunset until you have seen the sunset at Key West. Key West's Mallory Square Dock is the perfect place to experience it firsthand. Crowds of people will essentially join you, but it is also the central location of quite a few festivities throughout the year. You never know which street artist, conch vendor, acrobat, or even professional clown you will run into while you are there. It will also give you a chance to enjoy all that Florida has to offer you – perhaps even looking for your next retirement home.
When you are ready to find a campground or RV park, consider Boyd's Key West Campground. It offers deluxe waterfront views, great cell reception and a short drive away from restaurants, shops, and museums to enhance the excitement of your trip.
Plan your adventure: Mount Rainier
---
MONTANA
Glacier National Park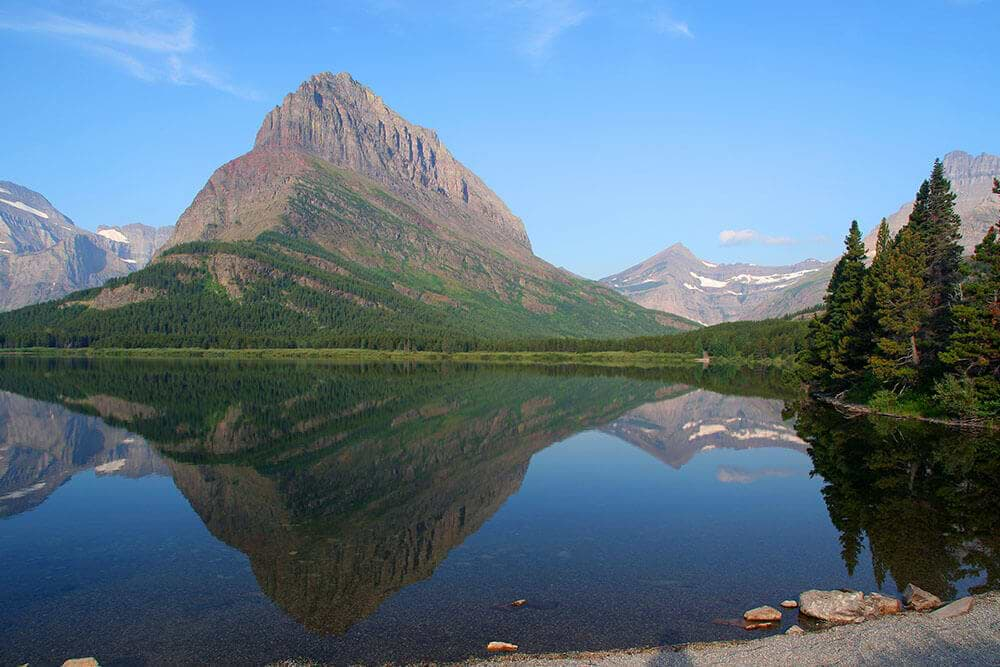 You may need to spend a little more time on the road driving than you originally planned, but a trip to the Glacier National Park is worth the trip. The park is captivating and fantastic to witness firsthand. Historically, it is a cornerstone of the first international peace park worldwide – helping to celebrate the peace and friendship between the U.S. and Canada.
Your jaw will likely drop when you see the Going-to-the-Sun Road for the first time and look over the 50 miles of glaciers, landscapes and cascading waterfalls along the way. Depending on the length of your RV, you may need to park at the entrance.
Plan your adventure: Grand Canyon National Park
---
WASHINGTON DC
Smithsonian Museums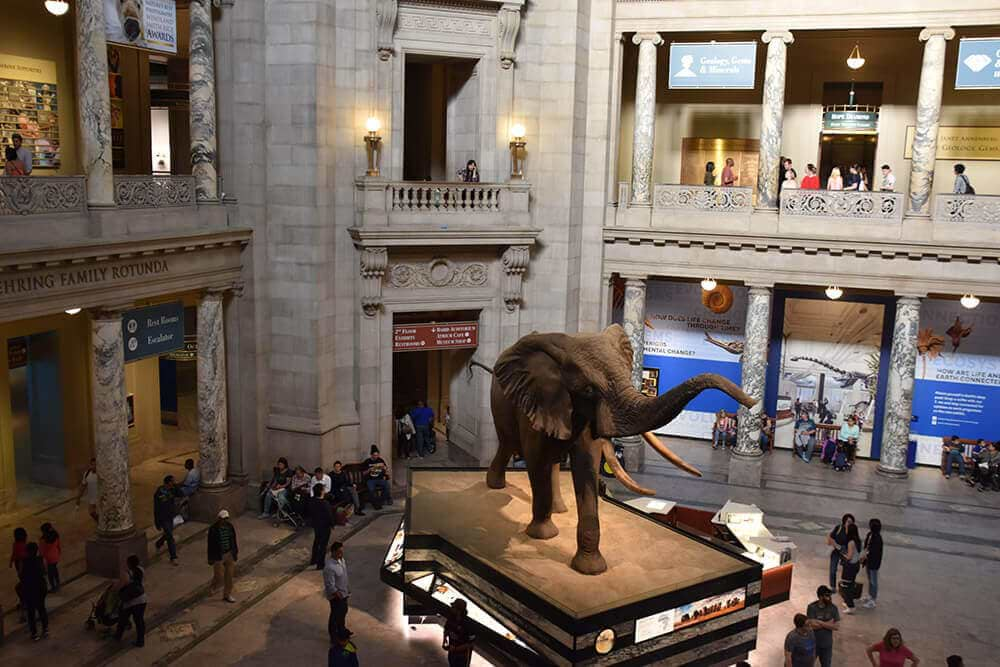 You do not need to be a history fanatic to put the Smithsonian Museums on your bucket list of RV road trips. The fact that there are 11 different museums and galleries within the Smithsonian area alone is a major selling point. From American history and air & space to the Archives of American Art and African-American history, there are just so many gems that you can dig up during a single trip to the Smithsonian.
It is highly recommended for you to drive your RV or travel trailer as close to Washington DC as possible and then take the metro to the Smithsonian. For instance, you could enjoy the full hook-up sites available all year long at Cherry Hill Park since it is the closest campground located near Washington DC.
Plan your adventure: Smithsonian Museums
---
NEVADA
Hoover Dam
You may have no interest in ever seeing the Hoover Dam. However, once you are standing in front of the highest concrete arch dam in the country, you will change your mind. Nearly 7 million people visit the Hoover Dam each year. In addition to its height of 726', this amazing tourist attraction contains 4.4 million cubic yards of concrete and generates 2,080 megawatts of power with its 17 hydraulic turbines.
If you are looking for an amenity-filled campground to park your RV, then you should consider Lake Mead RV Village or even the Boulder Beach Campground.
Plan your adventure: Hoover Dam
---
SOUTH DAKOTA
Mount Rushmore National Memorial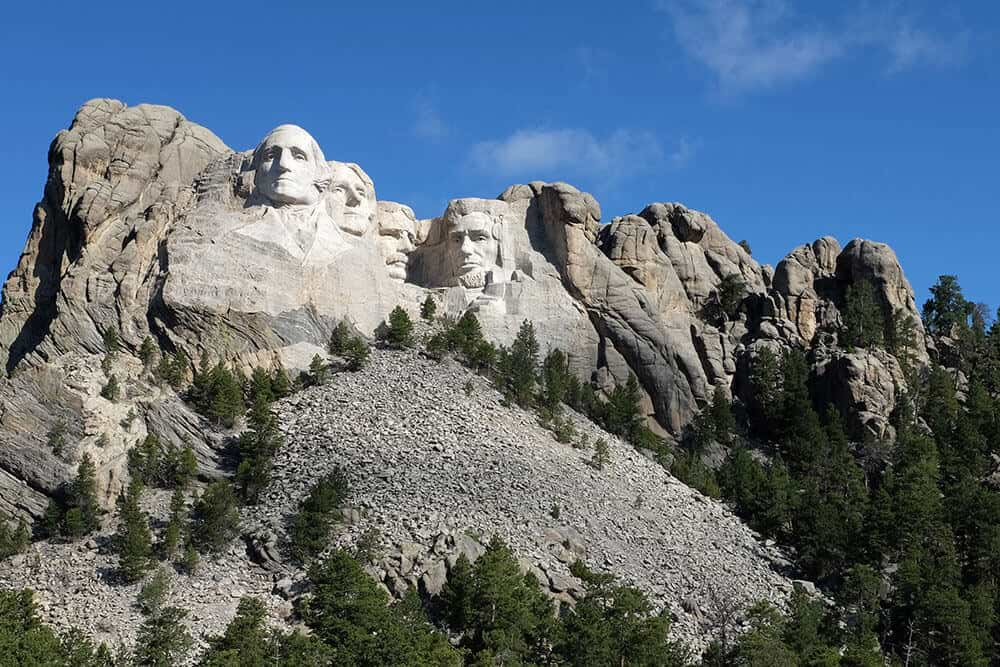 You may have seen Mount Rushmore on TV or in the history textbooks. However, those images pale in comparison to the real-life experience. There is so much history wrapped up into this massive sculpture. For instance, the artist Gutzon Borglum died seven months before it was completed, but his son finished it. The presidential faces are 60' high and dynamite was used to remove 90 percent of the granite from its rock face.
The Rushmore Shadows RV Resort is only 20 minutes away. This pet-friendly campground includes a convenience store, playground, restaurant, bar, and the Coon Hollow Trailhead.
Plan your adventure: Mount Rushmore National Memorial
---
COLORADO
Garden of the gods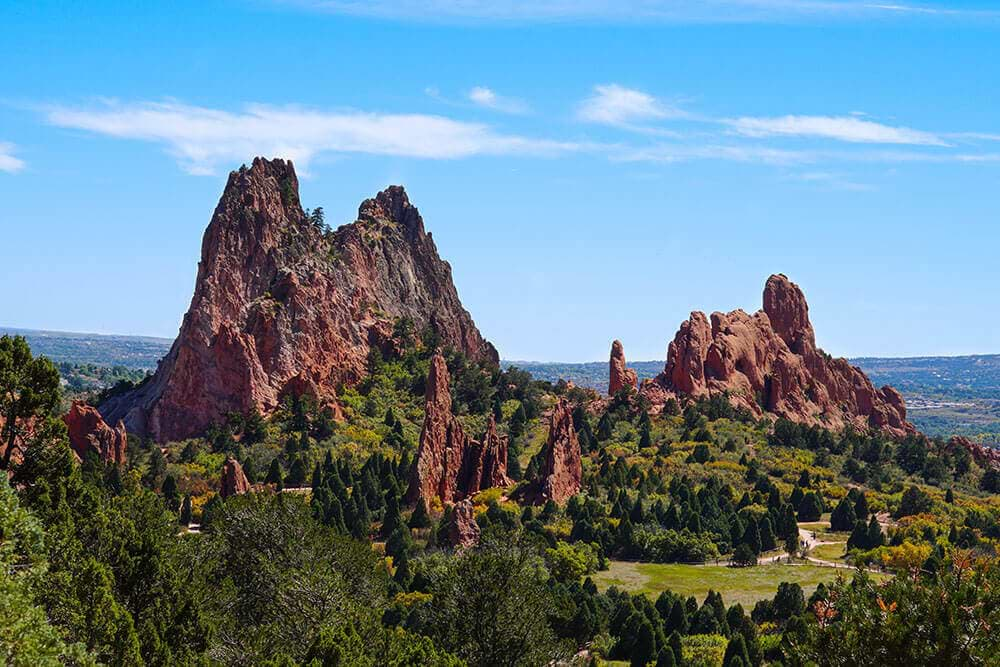 A highlight of Colorado Springs is known as the Garden of the gods. In addition to its awe-inspiring beauty and captivating appeal, you can turn your visit into an adventure. For instance, you can participate in a Jeep tour that will take you through the beautiful sandstone rock formations. You could even climb or hike within the Garden of the gods to literally live life on the edge. Even during the winter months, the snow-capped peaks in this area are still worth the trip.
This natural attraction has its own RV resort as well with comfortable accommodations. You could also stay at Barr Camp, Lone Duck Campground, or even the Fountain Creek RV Park as well.
Plan your adventure: Garden of the gods
---
OREGON
Crater Lake National Park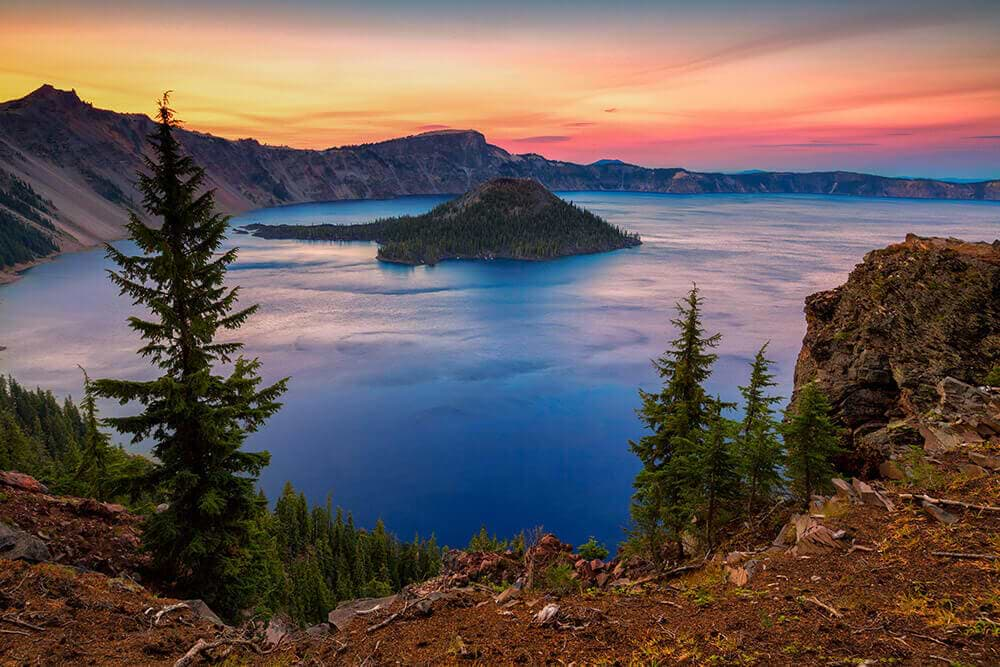 Nearly 500,000 people travel to the Crater Lake National Park annually. If you truly want to see the marvelous side of this tourism site, you must go during the 3-4 months when there is no snow on the ground. The park is filled with old-growth forests, volcano remnants, and evergreen trees. However, the main attraction is Crater Lake – the deepest lake in the U.S. You can also get a good look at Phantom Ship, an ancient rock formation in the middle of the lake that stands 170 feet above the water.
The park also has 2 separate campground areas: Mazama and Lost Creek. RVs are only allowed at the Mazama campground; Lost Creek is a tent-only campground.
Plan your adventure: Crater Lake National Park