North Carolina's Best-Kept Secrets
Experience the ultimate outdoor adventure in North Carolina, the perfect destination boasting breathtaking landscapes and abundant parks and wildlife. This state is a haven for nature enthusiasts worldwide, making it one of the top places to explore in the continental USA. Immerse yourself in the captivating beauty of North Carolina's natural wonders by camping at state and national campsites with many outdoor amenities. Discover the nine top campsites to park your travel trailer and embark on an unforgettable voyage in North Carolina.
Bear Den Campground: Experience Wilderness Bliss
For a remarkable backpacking experience, Bear Den in North Carolina's Pisgah National Forest is an absolute must-visit. This extraordinary campground caters to nature enthusiasts, including lightweight camping trailer enthusiasts, seeking a harmonious connection with the great outdoors. Accommodation options range from picturesque tents to cozy cabins and rustic log cottages. With a comprehensive range of amenities such as electricity, sewage hookups, a dump station, and shower facilities, Bear Den ensures a comfortable camping experience.
But Bear Den offers more than just a convenient campground. It is a gateway to many outdoor activities, including invigorating hikes, exhilarating boating excursions, rewarding fishing expeditions, mesmerizing wildlife sightings, and thrilling mountain biking adventures. Furthermore, campers have access to a well-stocked trading post, providing essential camping supplies, hiking gear, and pet-friendly provisions for those exploring with their furry companions.
Embrace the wonders of Bear Den, where nature and adventure harmoniously come to life.
Plan your adventure: Bear Den Campground
Hammocks Beach State Park: Unwind & Explore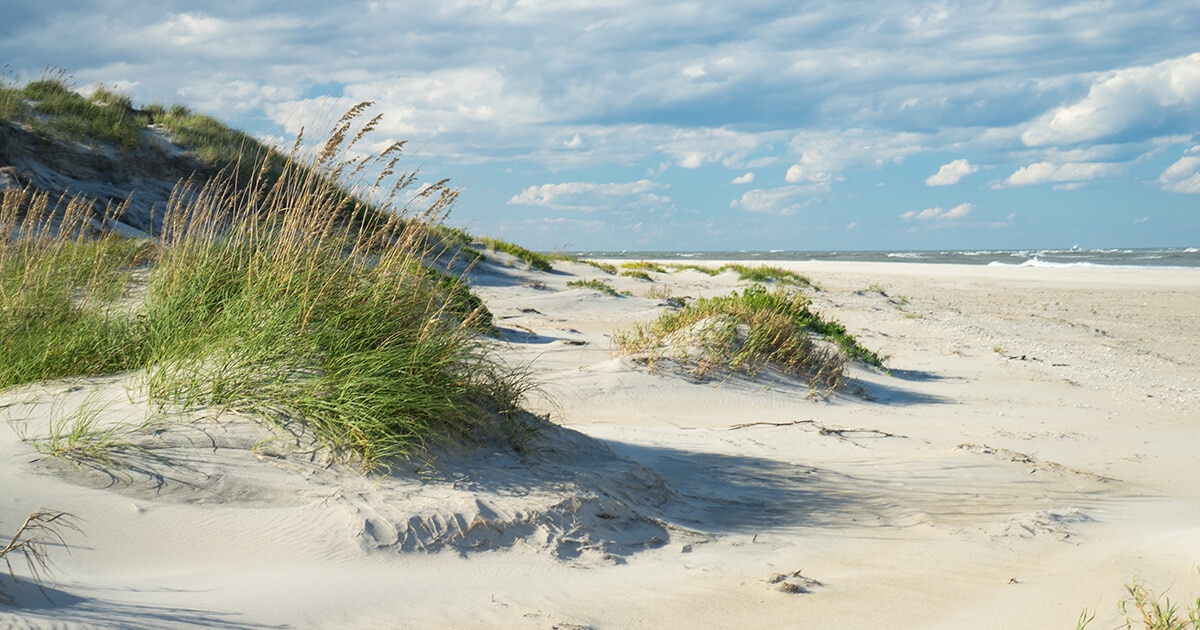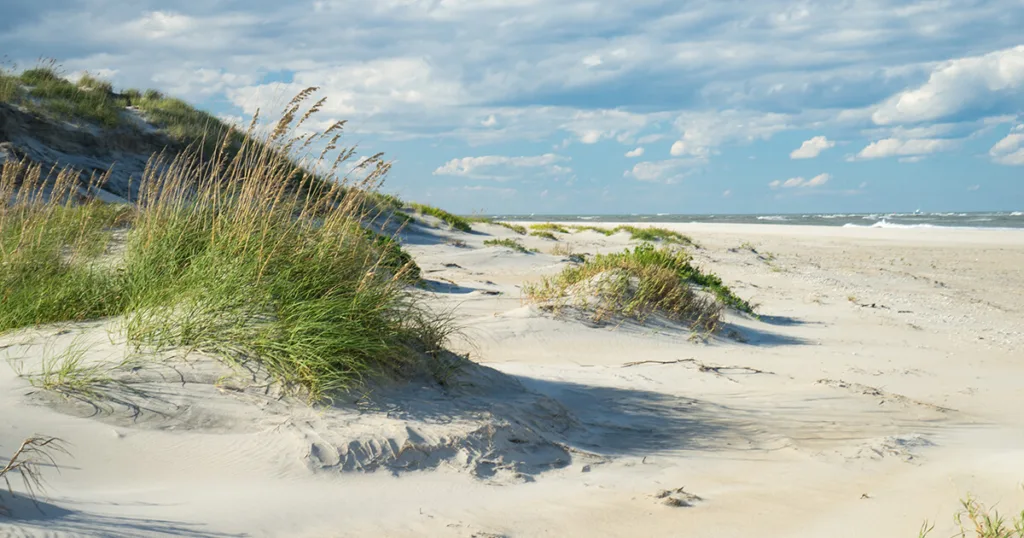 Hammocks Beach State Park, located in the charming town of Swansboro, is a highly acclaimed destination eagerly discussed among numerous travel trailer camping blogs. This remarkable park encompasses three captivating islands and a mainland area that includes the renowned Bear Island. While the islands can only be reached by ferry or canoe, the mainland area offers the opportunity to park your travel trailer and indulge in an equally delightful camping experience.
Prepare to be enchanted by the park's majestic dunes and the awe-inspiring power of the ocean waves, making for a genuinely magical overnight stay. Hammocks Beach is cherished for its diverse activities, inviting visitors to enjoy picturesque picnics, exciting fishing endeavors, and refreshing swimming ventures.
Immerse yourself in the beauty and tranquility of Hammocks Beach State Park, a treasured gem beckoning outdoor enthusiasts from near and far.
Plan your adventure: Hammocks Beach State Park
Black Mountain: Camping Amidst Nature's Majesty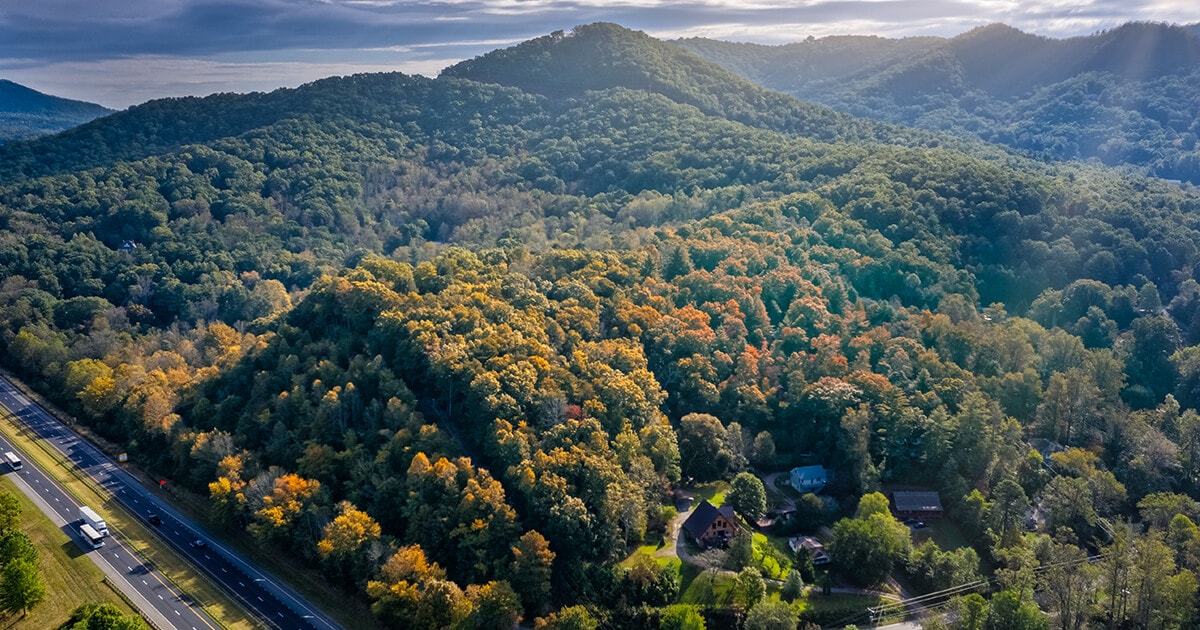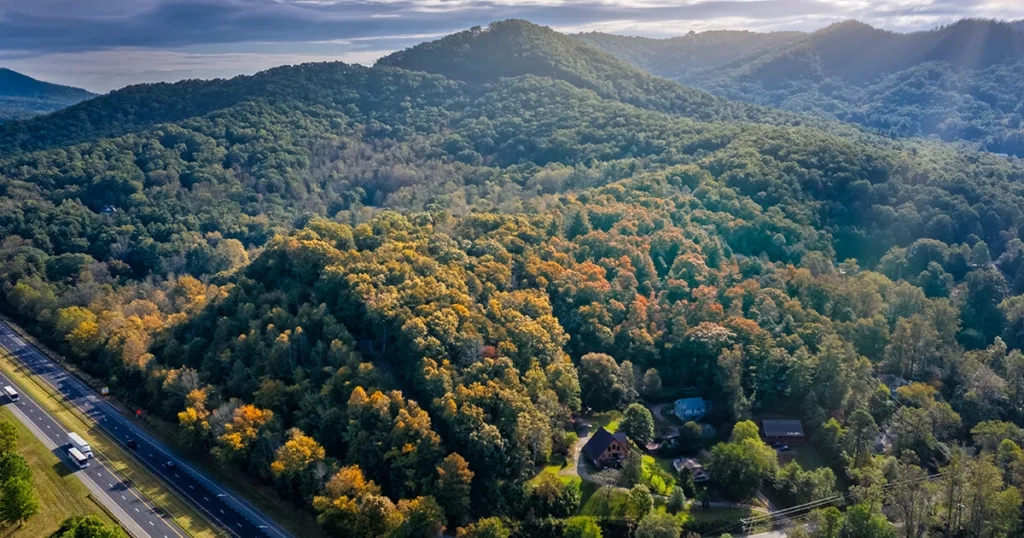 The South Toe River is a cherished destination in its own right. Still, it is elevated to even greater fame due to the majestic presence of Black Mountain. This towering peak holds a special place in the hearts of hikers and climbers, making it an all-time favorite among outdoor enthusiasts. Nestled within this enchanting landscape is a campground that promises unforgettable experiences and breathtaking panoramic views of the Appalachian Mountains.
To fully embrace the offerings of Black Mountain Campground, it's best to plan your visit between April and October when the campsite is accessible. Here, you'll discover an array of modern amenities designed to enhance your trailer experience, from convenient fire pits to well-maintained bathrooms offering hot showers. Beyond the comforts of the campground, Black Mountain beckons adventurers with abundant recreational activities. Embark on thrilling kayaking expeditions or exhilarating mountain biking trails. Take advantage of the campground's river access for fishing, canoeing, or refreshing swims in the inviting waters.
Discover the allure of Black Mountain Campground, where nature's beauty and thrilling outdoor pursuits converge.
Plan your adventure: Black Mountain
Carolina Beach State Park: Coastal Camping Paradise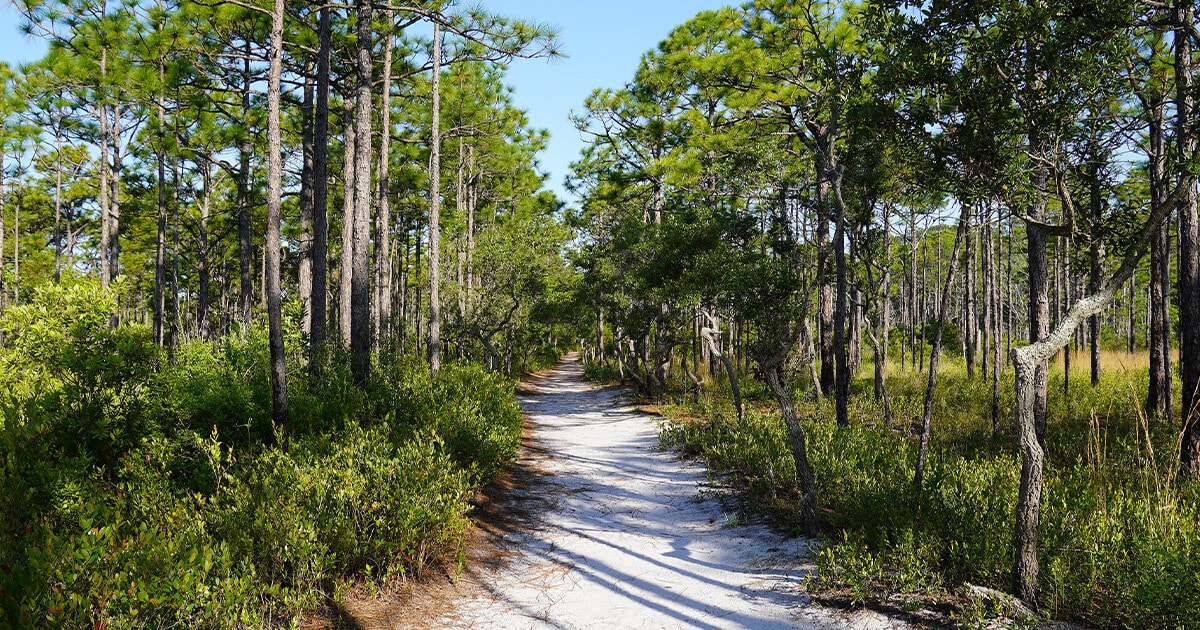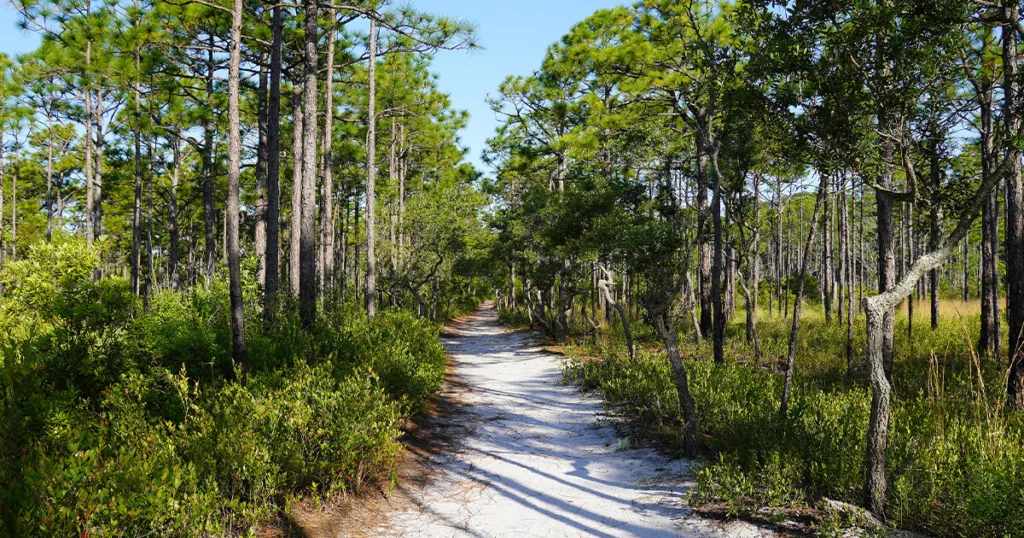 As you journey through Hanover County, a delightful surprise awaits you on Pleasure Island. This idyllic island is home to the esteemed Carolina Beach State Park, a coastal haven encompassing a vast expanse of pristine wilderness spanning over 750 acres, teeming with abundant natural diversity.
The park is a renowned coastal attraction, boasting miles of secluded and unspoiled beaches. Immerse yourself in the wonders of nature as you traverse the park's extensive network of hiking trails, leading you through a tapestry of diverse ecosystems. The park's marina offers unparalleled access to excellent fishing spots for fishing enthusiasts, showcasing a wealth of plants and wildlife.
What sets Carolina Beach State Park apart is its year-round accessibility, ensuring visitors enjoy its offerings regardless of the season. The park also provides basic amenities such as water, electricity, and sewage hookups, catering to the needs of lightweight camping trailers.
Prepare to embark on a memorable adventure at Carolina Beach State Park, where untouched wilderness, secluded beaches, and a myriad of recreational opportunities await.
Cape Lookout National Seashore: Discover Tranquility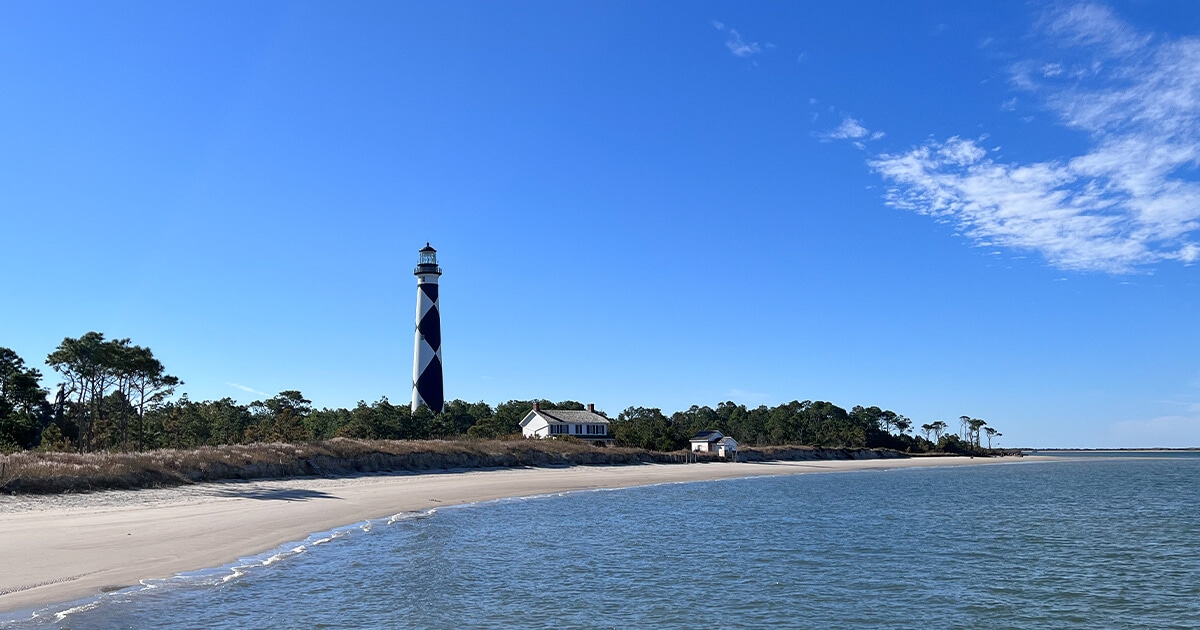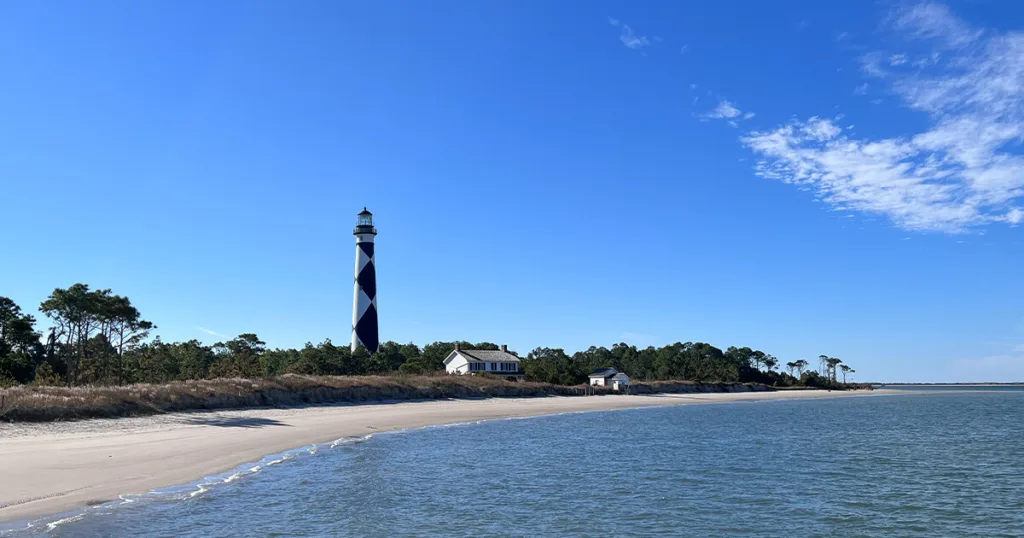 Escape the hustle and bustle of the city and immerse yourself in the tranquility of Cape Lookout. With its idyllic setting, it's the perfect spot for camping enthusiasts. Enjoy the thrill of trailer camping while relishing in the untouched beauty of this coastal oasis. This stunning destination boasts three pristine barrier islands spanning an impressive 50 miles, making it one of North Carolina's best-kept secrets.
Embark on a myriad of exhilarating activities during your stay at Cape Lookout. From windsurfing and swimming in the crystal-clear waters to indulging in birdwatching and shelling adventures, there are endless possibilities for outdoor enthusiasts.
One of the unique attractions of Cape Lookout is the presence of majestic horses roaming freely along the beach, adding a touch of natural wonder to your experience. Additionally, visit Portsmouth Village, where a guided tour awaits you, offering a glimpse into the area's rich history and charming culture.
Plan your adventure: Cape Lookout National Seashore
Croatan National Forest: Get Lost in Nature's Delight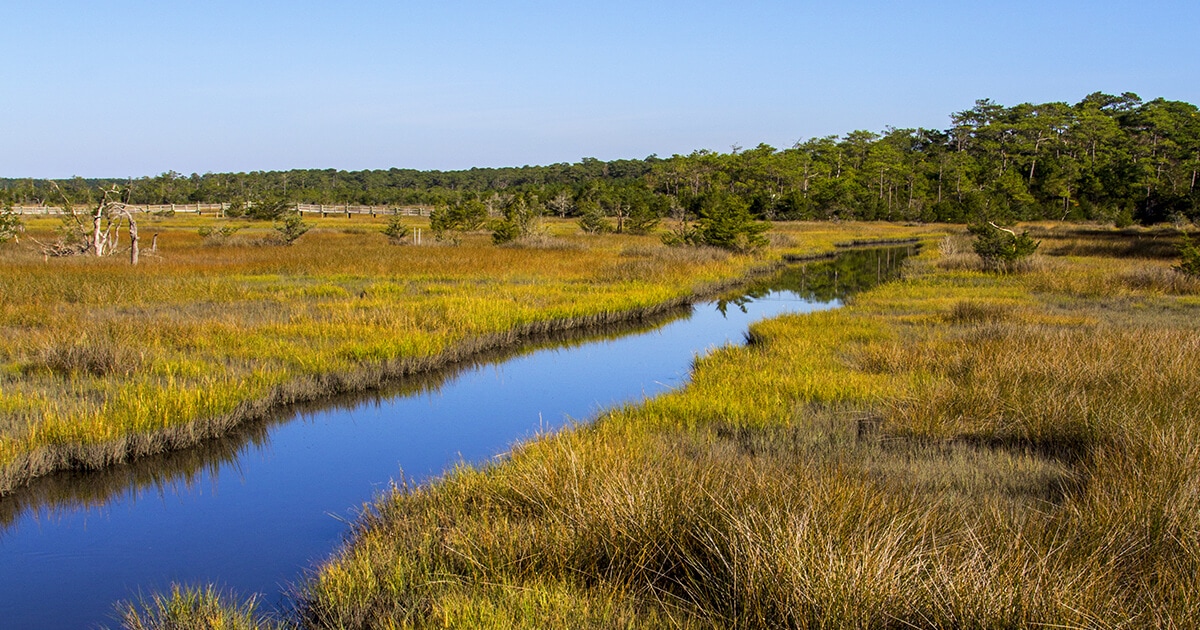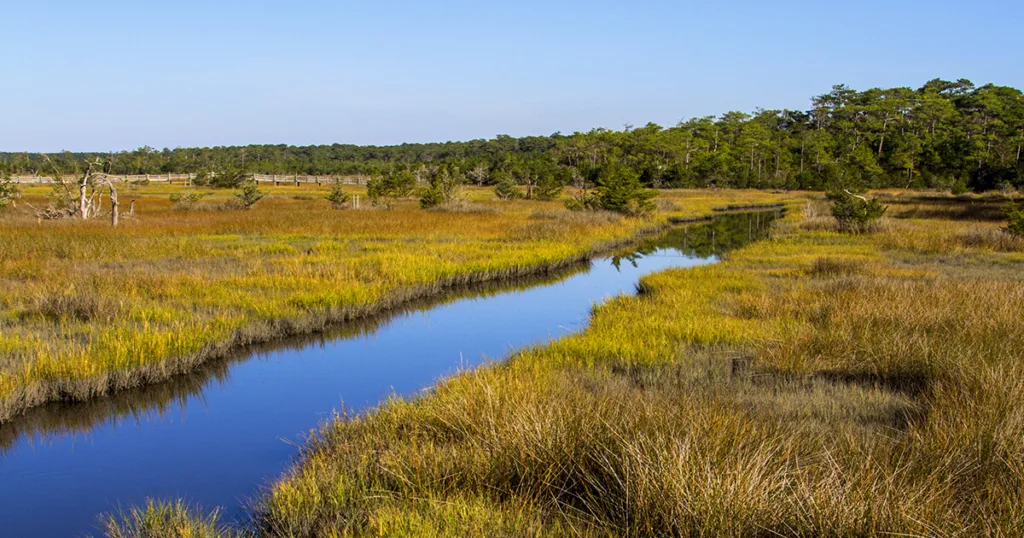 Nestled on the picturesque Atlantic coast, Croatan National Forest stands proudly as one of the esteemed North Carolina national forests. Spanning an impressive 160,000 acres, this forest, under the care of the United States Forest Service, boasts the distinction of being the sole one of its kind on the entire East Coast.
Within Croatan National Forest, a rich tapestry of diverse habitats awaits, showcasing the awe-inspiring beauty of pine forests, marshes, estuaries, and pocosins. The pristine waters teem with vibrant aquatic wildlife, drawing the attention of formidable predators such as black bears, ospreys, and alligators.
While many prefer to bask in the serenity of their trailers, surrounded by the splendor of nature, Croatan National Forest offers a range of well-appointed campgrounds. These campgrounds provide an array of amenities, including fire pits for cozy evenings, picnic tables for delightful meals, and meticulously maintained restrooms featuring flush toilets and refreshing showers.
Immerse yourself in the untouched beauty of Croatan National Forest, and prepare to be captivated by its remarkable landscapes and diverse ecosystems. Create memories that will endure in this enchanting destination that truly showcases the wonders of nature.
Plan your adventure: Croatan National Forest
Jones Lake State Park: Escape to Serenity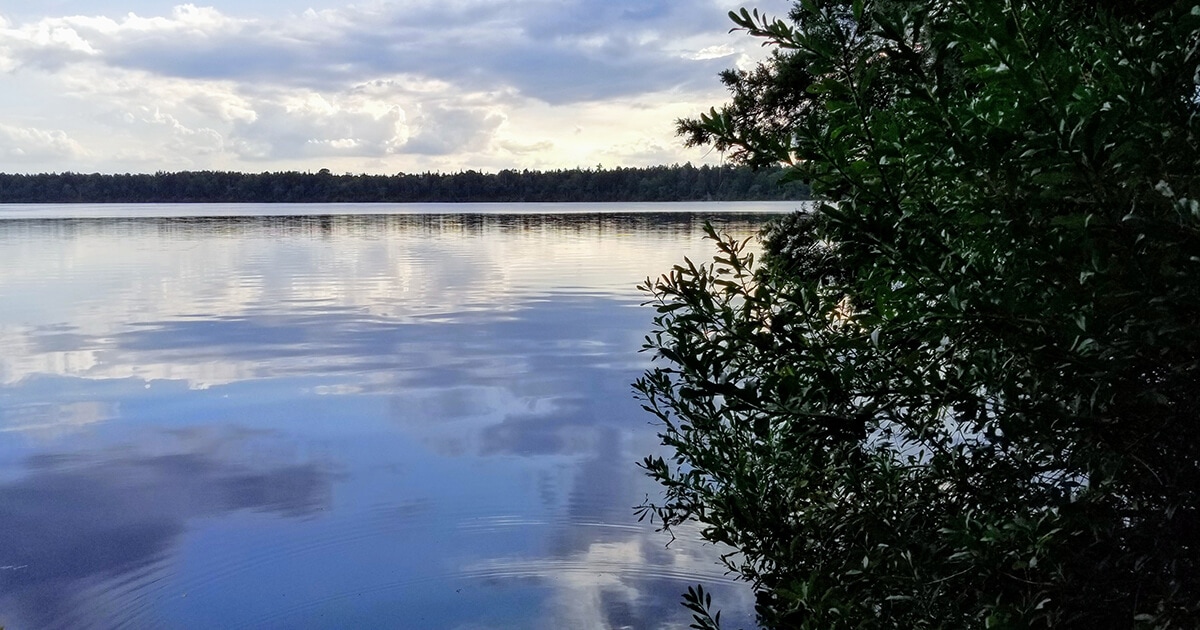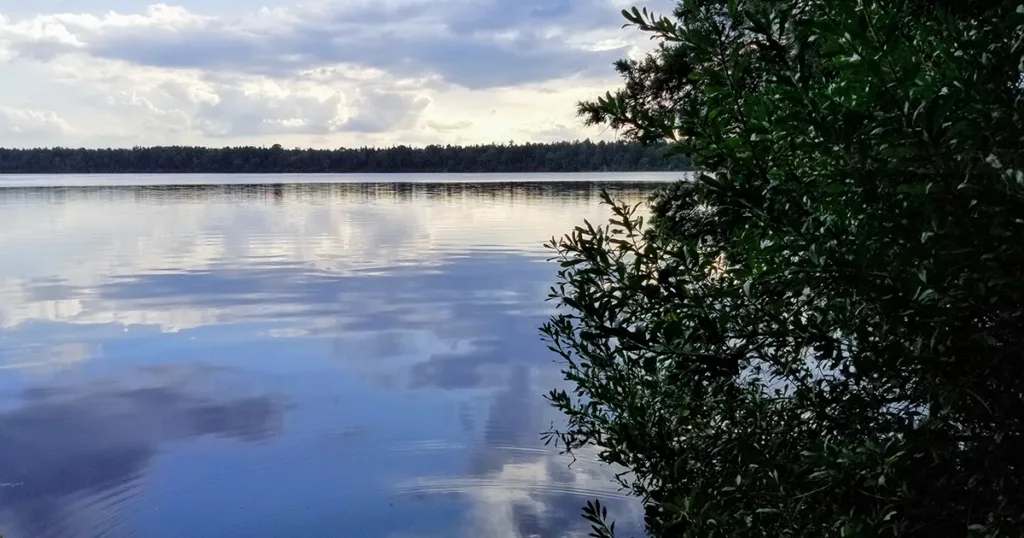 Nestled in the charming town of Elizabethtown, Jones Lake State Park beckons outdoor enthusiasts from near and far with its unparalleled natural beauty and captivating Carolina Bays. Spread across a vast expanse of over 2,300 acres, this renowned park offers a treasure trove of exciting activities.
Embark on an unforgettable adventure along the four-mile trail, offering breathtaking views overlooking the serene bay lake and showcasing the sheer magnificence of the Carolina Bays. Settle into the prime spot to park your trailer and relish evenings filled with campfire activities, creating cherished memories with loved ones. The park provides essential amenities such as water, electricity, and convenient picnic tables for your comfort and convenience.
During the summer, Jones Lake State Park unveils even more opportunities for exploration and adventure. Take to the tranquil waters of the bay lake in a paddle boat or canoe, allowing the serenity of nature to envelop you. Enhance your understanding of the bay's unique ecology by visiting the visitor's center, where the entire family can partake in educational experiences and gain insight into the wonders that abound.
Jones Lake State Park promises an unforgettable escapade, immersing you in the unparalleled beauty of the Carolina Bays. Unveil this extraordinary destination's secrets and create lasting memories amidst its enchanting landscapes.
Grandfather Mountain State Park: Experience Majestic Heights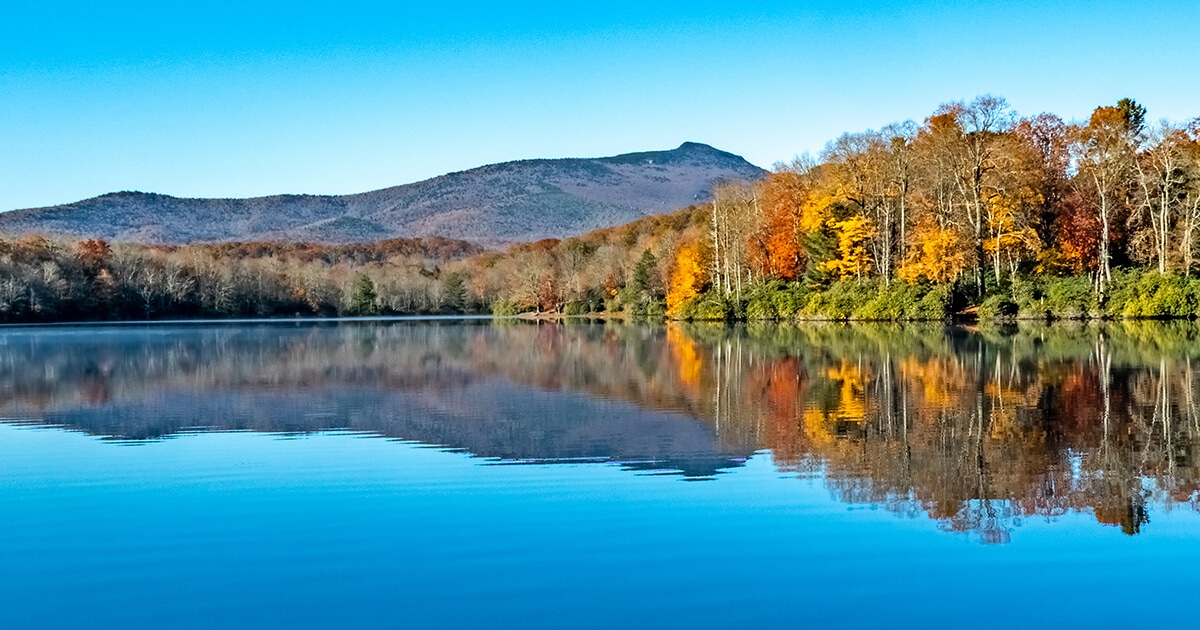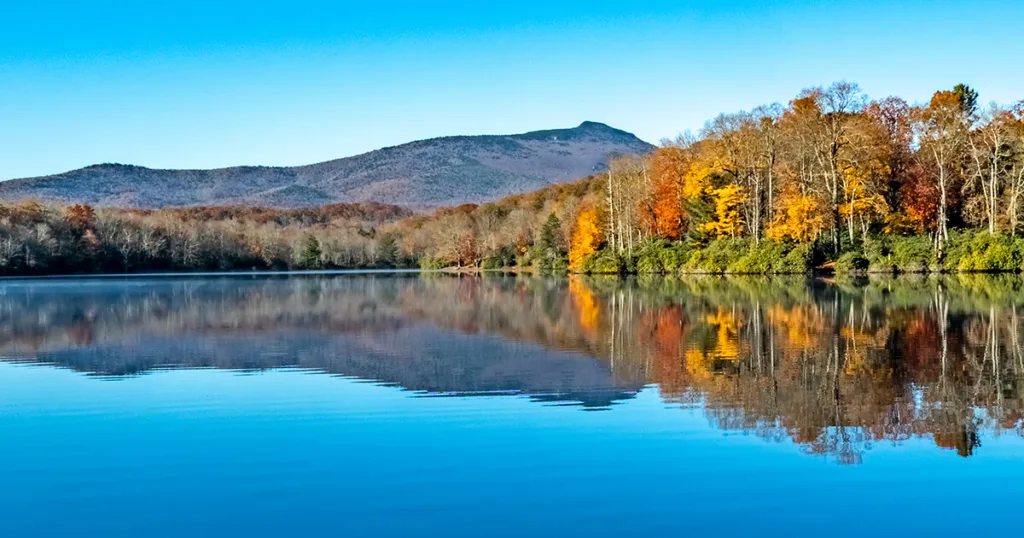 Nestled within the expansive 2,400 acres of Grandfather State Park lies the awe-inspiring Grandfather Mountain, serving as the park's namesake and attracting adventurers from far and wide. Renowned for its challenging terrains, this remarkable destination has become a mecca for climbers and mountaineers seeking the ultimate outdoor experience.
The park's offerings extend far beyond its towering mountain. Discover a multitude of recreational activities that cater to all levels of outdoor enthusiasts. Embark on thrilling backpacking expeditions or hike along the captivating trails that wind through this vast wilderness. Prepare to be captivated by significant attractions such as the iconic Mile High Swinging Bridge and the famous Forest Gump Curve, which appeared in the beloved movie of the same name.
Grandfather State Park's adventures are not limited to climbing and hiking alone. Delight indulges in various activities, including picnicking, camping, and wildlife watching. Settle into the comfort of your lightweight camping trailer and marvel at the diverse wildlife that calls this pristine landscape home.
Whether you seek a thrilling mountaineering experience or yearn to witness the wonders of nature from the comfort of your campsite, this extraordinary destination promises an unforgettable journey for all who venture here.
Plan your adventure: Grandfather Mountain State Park
Hanging Rock State Park: Adventure Awaits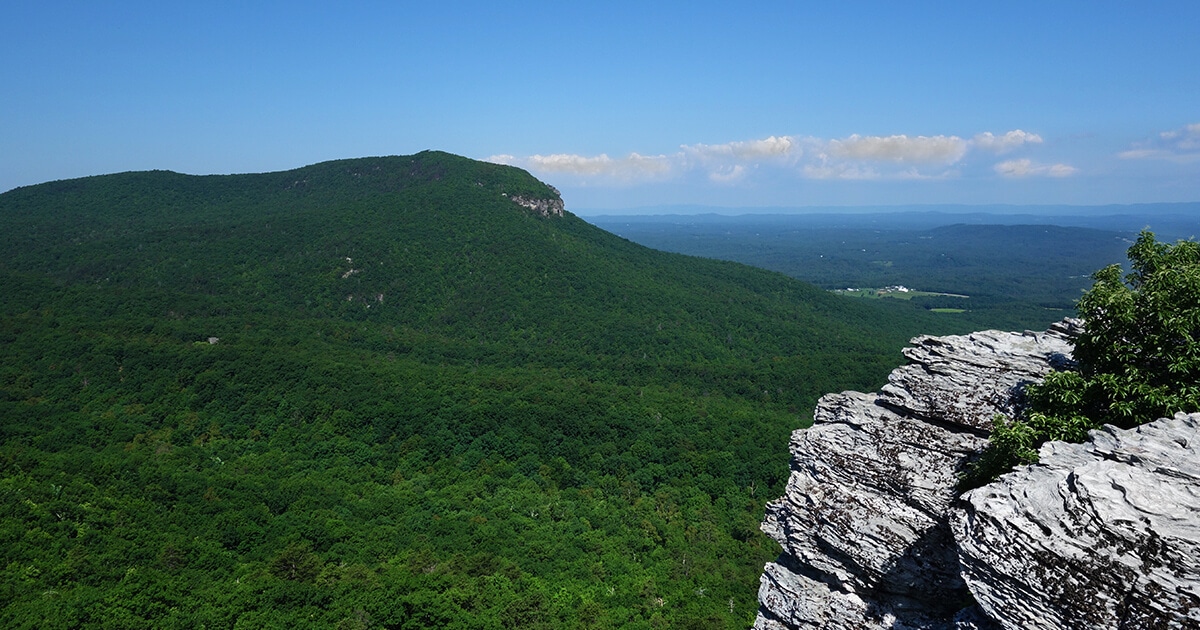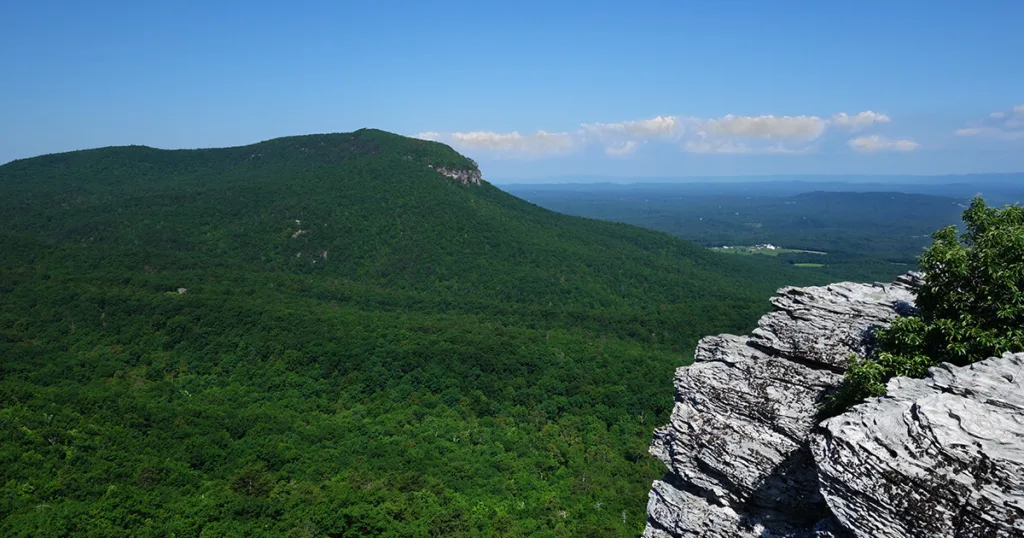 Experience the captivating allure of Hanging Rock State Park's extraordinary rock formations as you journey through beautiful Stokes County. Nestled within the Sauratown Mountains, a range named in honor of the ancient Saura Indians who once inhabited this region, the park showcases a mesmerizing display of unique rock features. These fascinating formations, including the iconic Wolf Rock, Devil's Rock, and the renowned Hanging Rock, are the remarkable result of centuries-old water and wind erosion. A true haven for rock enthusiasts, Hanging Rock State Park promises an unforgettable adventure.
Beyond the allure of these extraordinary formations, the park offers a range of amenities to enhance your visit. Unwind in the trailer campground, equipped with convenient toilet facilities, or indulge in a refreshing dip at the lake bathhouse. For a touch of rustic charm, cozy cabins are also available for accommodation. Take on the challenge of scaling the heights at Cook's Wall and Moore's Wall, both open to climbers. Immerse yourself in the rich history and natural wonders of the Sauratown Mountains through the museum and visitors center, catering to curious campers eager to learn about the area's cultural and geological significance.
Prepare to be captivated by the unusual rock formations, immerse yourself in nature's wonders, and uncover the secrets of this remarkable landscape at Hanging Rock State Park. Take advantage of this must-see destination for rock enthusiasts and adventure seekers alike.
Plan your adventure: Hanging Rock State Park