Utah is a beautiful state with incredible views, friendly people, and plenty of camping opportunities. It also has some of the most diverse terrains you can find anywhere in the United States. Whether you're looking to explore the red rocks and desert of Southern Utah or have a nice, relaxing camping trip near a beautiful lake, there really is something for everyone.
We've compiled a list of some of our very favorite places to camp in Utah so you can find exactly what you're looking for to make your camping trip perfect. We'll share the campground locations, talk about the activities available, and share the best times of year to visit (spoiler alert – Utah is beautiful year-round and you can find great camping pretty much any time). If you're looking for the ultimate guide to Utah camping, you're in the right place!
1. Moab: Moab is a great place to camp in Utah due to its close proximity to Arches National Park and Canyonlands National Park. Moab offers a variety of camping options, including primitive and backcountry camping as well as RV and tent camping (Moab Valley RV Resort and Moab Under Canvas are two of our favorites). The stunning red rock formations and canyons make the area perfect for outdoor activities like hiking, biking, and rock climbing. Moab can get pretty busy during the summer, so we would recommend going on weekdays or during the off-season if you can.
2. Zion National Park: Zion National Park is a must-visit for any outdoors enthusiast. With over 200 campsites ranging from primitive to RV sites, it's easy to find the perfect spot to pull up your trailer and have a great camping trip. With its beautiful sandstone cliffs, deep canyons, and lush vegetation, Zion provides an ideal backdrop for camping, hiking, biking, and exploring. Plus, it isn't too far from St. George, Utah if you want to make a fun stop there.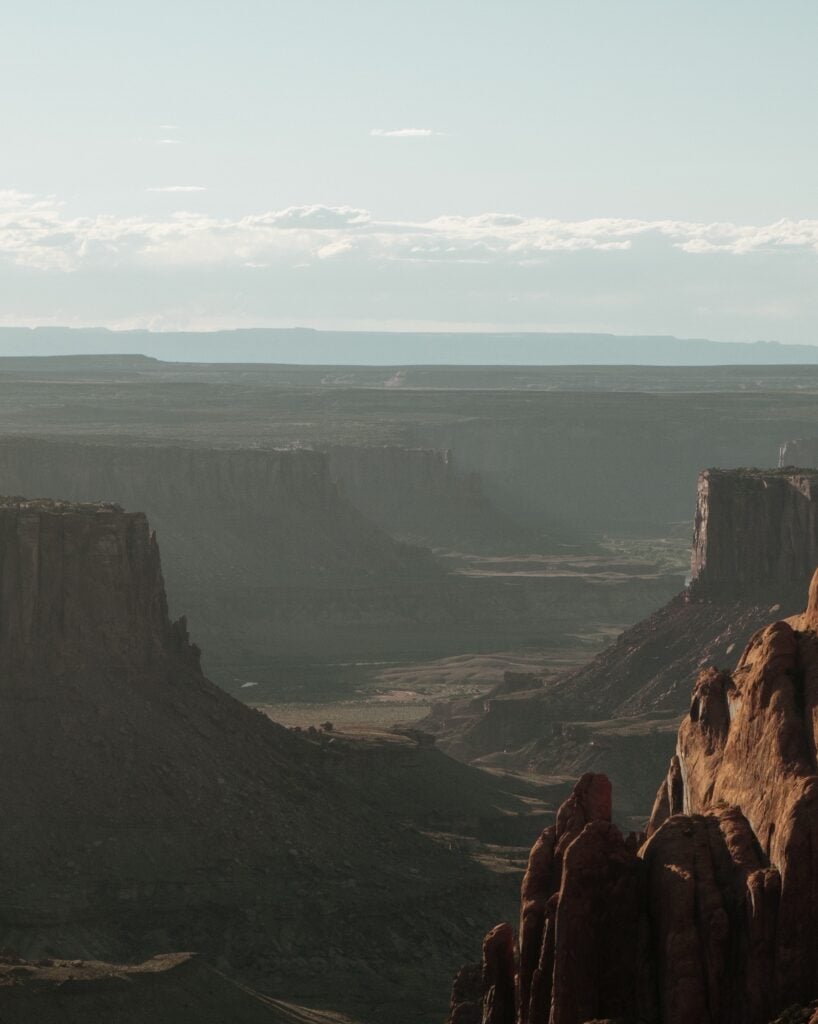 3. Capitol Reef National Park: Capitol Reef National Park is an excellent destination for camping in Utah, and it's a favorite among campers with its dramatic canyons and red rock formations. The park offers both tent and RV camping sites with plenty of options for backcountry camping as well.
4. Bryce Canyon National Park: Bryce Canyon National Park is another great spot in Utah when it comes to camping. Bryce Canyon is a must-see with its stunning natural beauty and spectacular views of the hoodoos and other rock formations. The park offers both tent and RV camping sites, as well as backcountry camping.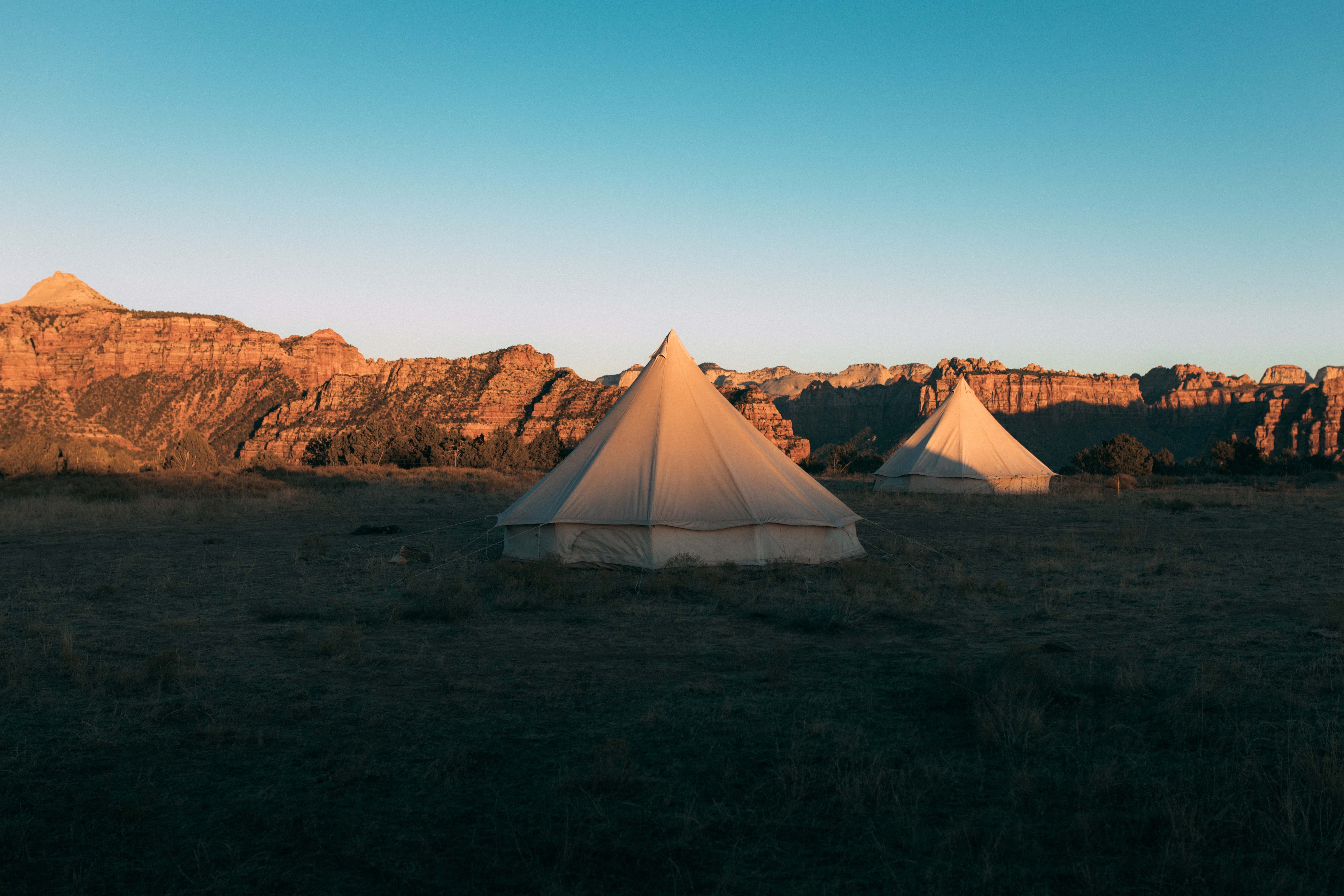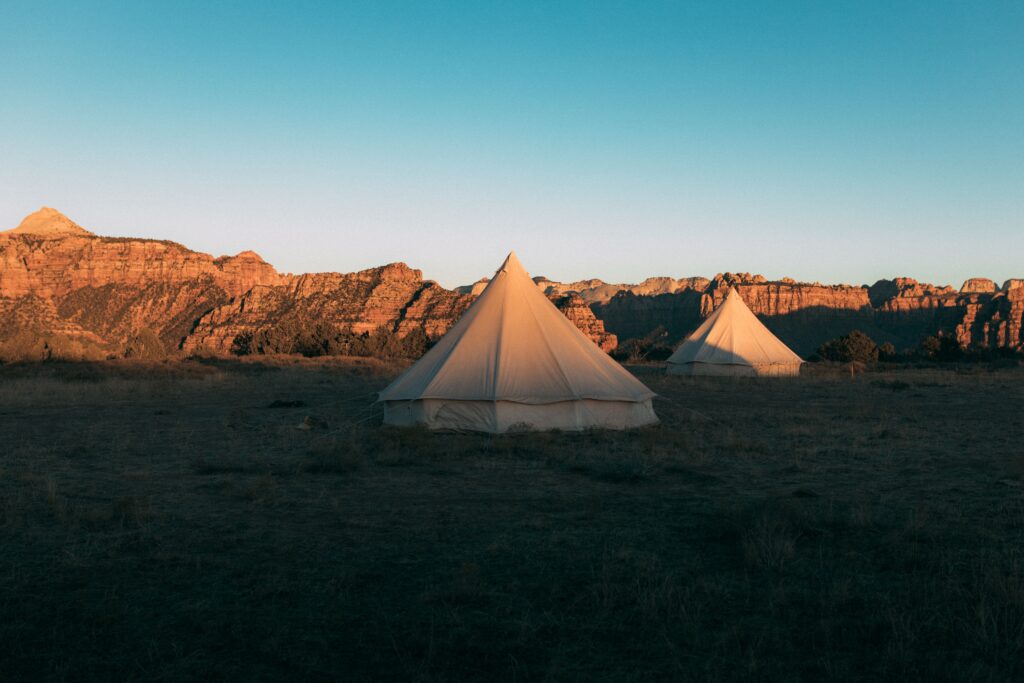 5. Flaming Gorge National Recreation Area: The Flaming Gorge National Recreation Area is a great destination for camping in Utah, especially if you and your family love boating and water activities. The area offers RV and tent sites, but if you're looking for something a little more comfortable, they also have cabins and lodges.
6. Palisades State Park: Palisades State Park is a great place to camp. It's close to Manti so you'll have access to stores, but it's secluded enough that you'll feel like you're truly in the wilderness. The campground offers a variety of amenities including showers, flush toilets, a playground, a golf course, and a picnic area. There is also a large reservoir where guests can fish, swim, and hang out on the beach. With its stunning scenery and long list of activities, Palisades Campground is the perfect spot for a weekend camping trip.
7. Pineview: Pineview Campground in Utah is a great spot for outdoor enthusiasts. The lake is located just outside of Ogden and has plenty of spots to park RVs. If you love fishing, swimming, boating, and other water activities, Pineview is the perfect place to go. They also offer amenities including restrooms and showers. With its greenery, beautiful lake, and nearby mountains, Pineview is a great destination for anyone who loves being in nature.
8. Heber City: Heber City in Utah is another great place to camp. There are multiple campgrounds around the city, and it's perfect if you want to be in close proximity to grocery stores, restaurants, shopping, and entertainment. It's only minutes away from Park City, so you'll never run out of things to do. Visitors can take advantage of fishing, boating, and hiking activities since it is so close to various lakes and mountains.
When to Visit
The best time to camp in Utah varies depending on the camping experience you're looking for. Spring is a great time to camp in Utah, as the temperatures are mild and the snow has melted off most of the hiking trails. During the spring, you can explore the state's stunning red-rock canyons and towering mountains without the extreme summer heat. Additionally, spring is a great time to camp in Utah for birdwatchers, as many species of birds are migrating.
Summer can also be a great time to camp in Utah. Temperatures are warm and the days are long, allowing for a wide variety of outdoor activities. There are numerous lakes and rivers to explore and campgrounds in the high mountains. The national parks in Utah also offer plenty of camping opportunities, with a variety of trails, views, and wildlife. If you're camping in the summer, keep in mind that the sites fill up fast – you'll definitely want to book ahead of time.
Autumn is another great time to camp in Utah. The temperatures are cool and the nights are crisp, making it a perfect time for campers to relax around a campfire. The changing colors of the trees and plants is a sight to behold. Additionally, the mountain air is usually free of the smoke and smog of nearby cities. Autumn camping in Utah is perfect for those who love the outdoors and want to enjoy the beauty of nature.
Final Thoughts
If you are planning to visit Utah to camp anytime soon, it truly is one of the best places you can go. Utah has something for everyone, and depending on what you're looking for, you can plan an incredible trip. From red rocks and desert to beautiful forests and lakes, you're sure to find the perfect camping spot for you and your family!