If you're ready to take your travel trailer to the next level, you've come to the right place! DIY upgrades can make your trailer feel like home and make your travels even more enjoyable. Upgrading a trailer can be a daunting task, but with a few simple projects, you can make a big impact on the look, feel, and functionality of your rig. Here are some ideas for simple DIY upgrades to your travel trailer that you can complete in a weekend or less.
1. Add Outdoor Lighting
Outdoor lighting can make a huge difference in the overall look and feel of your trailer. Solar-powered landscape lights are a simple and affordable solution that can add a touch of elegance to the exterior of your trailer. You can also install motion sensor lights to improve the security of your trailer while you're away.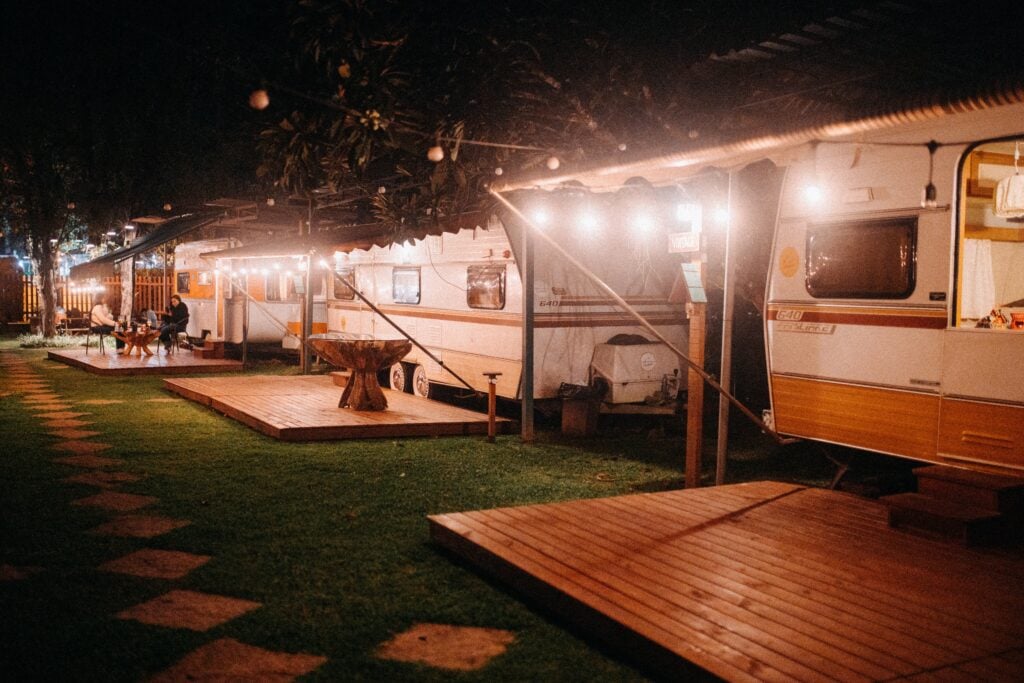 2. Upgrade Your Bedding
A comfortable bed is essential for any successful camping trip, so don't skimp on your sleeping setup. Upgrade your bedding with a mattress topper, cozy blankets, and a set of new pillows. You can also add a few decorative touches like wall hangings and throw pillows to give your trailer a more homey feel.
3. Install a TV
If you're looking for a way to stay entertained on the road, consider installing a TV in your trailer. You can find a variety of sizes and styles, so you're sure to find the perfect fit for your space. This upgrade is especially helpful for families with children, as it can provide hours of entertainment.
4. Upgrade Your Kitchen Cabinets
If your kitchen cabinets are looking a bit dated, give them a makeover with a few simple upgrades. Start by replacing the cabinet hardware with something more modern and stylish. You can also paint the cabinets and add decorative embellishments to give them a fresh look.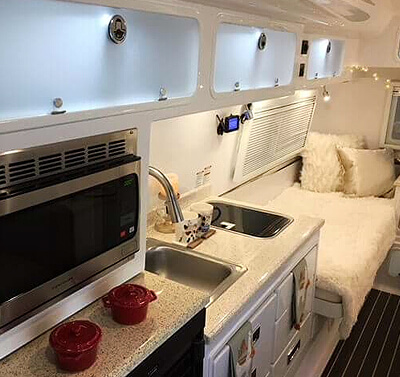 5. Add a Shower
Adding a shower to your trailer can make all the difference in your camping experience. You can find a variety of shower kits that are designed to fit in small spaces, so you don't have to worry about sacrificing too much storage space. If you're feeling really ambitious, you can even install a hot water heater to make your shower even more enjoyable.
6. Upgrade Your Curtains
Curtains are a simple yet effective way to make your trailer look more stylish and inviting. You can find a variety of fabrics and styles to choose from, so take some time to pick out something that fits your style. This upgrade is also great if you're looking to improve the privacy of your trailer.
7. Add Decorative Accents
No matter how small your trailer is, you can still add a few decorative touches to give it a more homey feel. Consider adding a rug, wall art, and other small accents to make your trailer feel more inviting and cozy.
8. Replace Cabinet Hardware
Another DIY upgrade that can be done on a travel trailer is replacing the cabinet hardware. This is a great way to give the trailer a more modern look without breaking the budget. Consider replacing the cabinet handles and knobs with more stylish options such as brass, chrome, or nickel. To get started, measure the size of the existing hardware and then look for replacements that will fit. Once the new hardware has been purchased, it is as simple as unscrewing the old hardware and replacing it with the new one.
9. Replace the Flooring
An easy way to upgrade your travel trailer is to replace the flooring. You can use peel-and-stick tiles which come in a variety of colors and patterns, so you can customize your trailer to fit your style. You can also opt for a more durable vinyl or laminate flooring, which is easy to install and can even be waterproof. This type of flooring will give your travel trailer a more modern feel.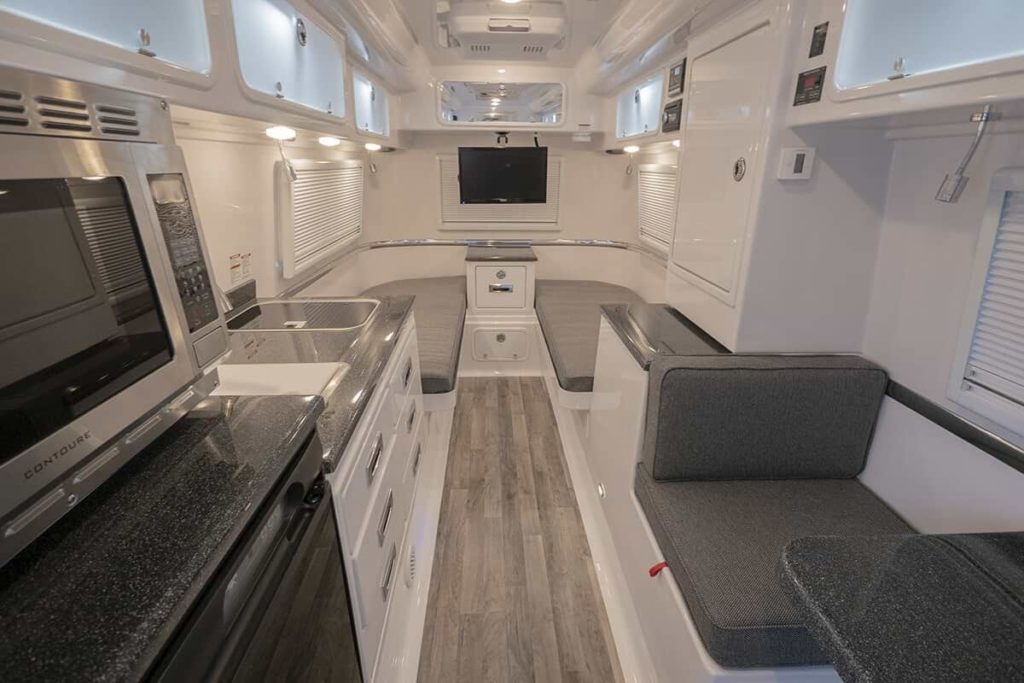 10. Upgrade the Exterior
A fresh coat of paint can do wonders to update the look of your travel trailer. Consider painting colorful stripes, or adding unique decals or stickers to make your trailer stand out. You can also replace the old tires with new ones, or add awnings or window coverings to give your trailer a more personalized feel.
Final Thoughts
These are just a few ideas for simple DIY upgrades to your travel trailer. With a little bit of planning and a few tools, you can make a big impact on the look and feel of your rig without breaking the bank. Have fun and be creative with your upgrades, and you're sure to create a trailer that you'll love for years to come.
Contact Oliver Travel Trailers for Your Trailer Needs
Oliver Travel Trailers is the premier destination for those looking for a high-quality travel trailer. With a wide selection of models to choose from, there is sure to be one that fits your needs and budget. Oliver Travel Trailers are built to last, with high-grade materials and craftsmanship that stands the test of time. Our expert team of sales staff and service technicians are knowledgeable and always willing to go the extra mile to ensure that you have the best experience possible.
In addition to our superior travel trailers, Oliver Travel Trailers also offers a variety of accessories and parts to enhance your experience. Whether you need a new awning, hitch, or custom interior, we have it all. We also provide excellent customer service, with friendly and knowledgeable staff who are always willing to answer any questions you may have. With our commitment to excellence and unbeatable prices, Oliver Travel Trailers is the perfect place to purchase your next travel trailer. Stop by today for more information!