The world is only as big as much as you have explored it.
Travel trailers are a great way for you to explore the world around you. You can choose to make temporary friends at famous camping sites or indulge in the innocence of nature by boondocking. If you are a traveling person or a family with a passion for traveling, you must find yourself traveling down the roads exploring beautiful landscapes quite often.
"So how many places are there in Northern California where you can really do some worthwhile camping?"
Where to camp in California?
Here is our list for best camping spots in California.
1. Lassen Volcanic National Park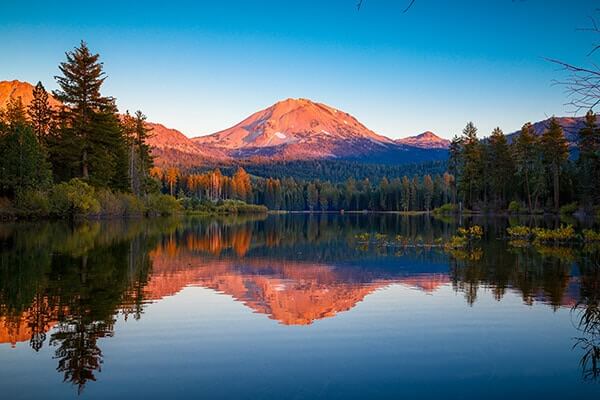 This is a dream come true for those who like nature and the many faces of it. This area, which lies in the east of Redding, is home to volcanoes of all shapes and sizes. In addition to volcanoes, you will also be able to take a peek at pointy hilltops and some beautiful lakes. Many travel trailers will park here without any reservations. But it is up to you to reserve or not to reserve a campsite before arriving.
Plan your adventure: Campgrounds of Lassen Volcanic
2. Rocky Point Campground, Lake Almanor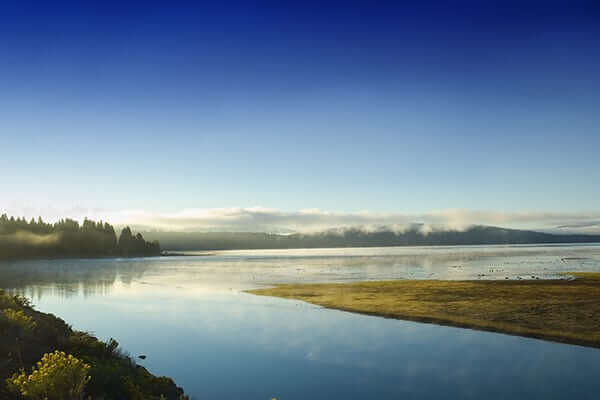 There are nearly 131 sites available at this campsite. These sites are given to those arriving on a first come first serve basis. The campsites located along the skirts of Lake Almanor provide a beautiful view of the lake water and a bunch of water sports activities such as boating, swimming, hiking, fishing, and even skiing.
Plan your adventure: Rocky Point Campground
3. Lava Beds National Monument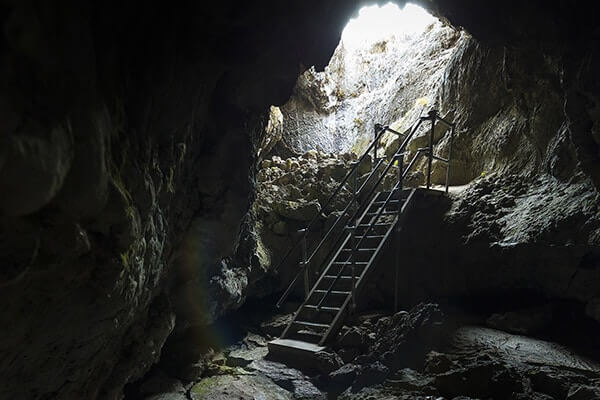 If you want to blend your passion for camping with adventuring, this is just the place for you to visit in northern California. When you are here you will be surprised to know that you are standing on grounds with hundreds of caves and lava tubes right under your feet. If you are adventurous enough, get your torch and backpack ready to explore some of these caverns. It is located nearly 100 miles away from Mt. Shasta to its northeast. See more info about their campgrounds.
Plan your adventure: National Monument California
4. Cisco Grove Campgrounds, Soda Springs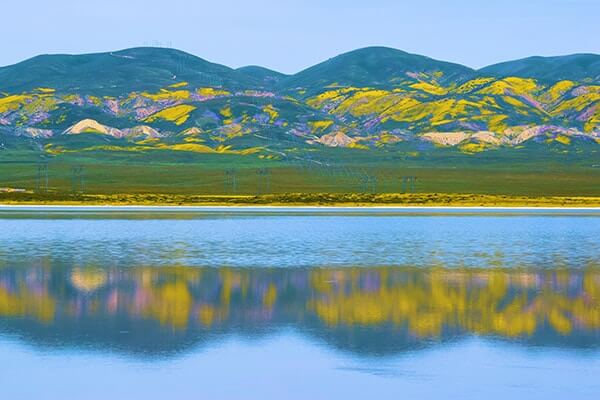 This beautiful natural site offers you the view and experience of the South Yuba River. Once you are here you will be surrounded by hundreds of acres of forests where you can camp. There is a lot that you can do at this campsite starting from playing volleyball and basketball to hiking and bicycling. If you visit Cisco Grove Campgrounds in winters, you can even go sledding and skiing.
Plan your adventure: Cisco Grove Campground
5. Manchester Beach KOA, Mendocino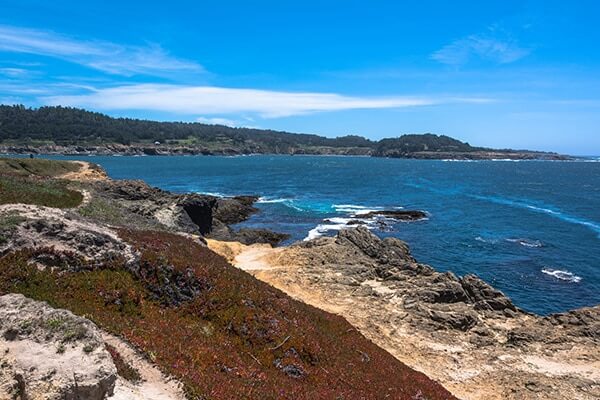 If you are looking to take your traveling trailers to a place where you can have some great family time, Manchester Beach KOA is the place for you. It is often said about this campsite offers some of the best camping in Northern California. You will get to see the lighthouses and a peek at the beautiful Mendocino village. The place also has some spots for anglers to catch some fish. There will be a lot of opportunities to have family fun in this place. You can go wine tasting because Anderson Valley wineries are here too. Don't forget to bring your dog here because an interactive dog park is just the right place for your dog to have some fun.
Plan your adventure: Mendocino Coast KOA
6. Gerle Creek Campground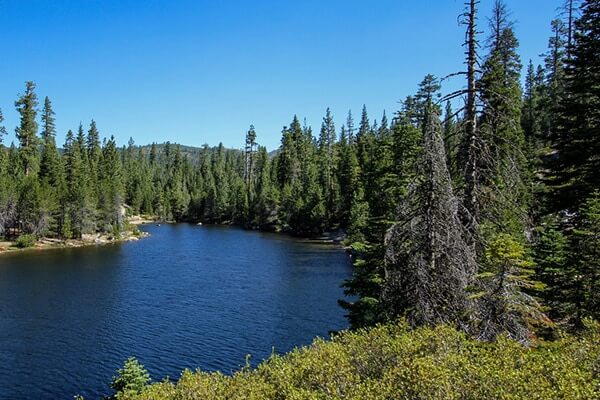 You want to spend some quality family time, you like water sports and you feel like getting as close to nature as possible. If you feel like doing any of that, Gerle Creek Campground is the best place to go. This place is all about beauty. A lot of egg campers arrive here to enjoy the serenity of mountains more than 5,000 feet high. The Gerle Creek is beautiful with surrounding serene mountain tops and trees. You can catch some fish here or simply enjoy kayaking and canoeing. The favorite fish to catch here is rainbow trout.
Plan your adventure: Gerle Creek Campground
7. D.L. Bliss State Park, Lake Tahoe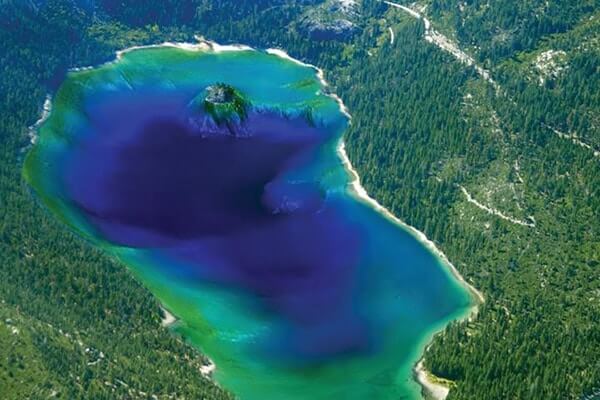 When it comes to breathtaking views and spectacular sightings, nothing beats Lake Tahoe campsites. While you can always spend your time enthralled by the beauty of Lake Tahoe, there are some of the best hiking trails of the country available in this area. Balancing Rock Nature Trail and The Lighthouse Trail are the two most famous ones. To make the best of beach fun you should visit the area in summer.
Plan your adventure: D.L. BLISS SP, CA
8. McArthur-Burney Falls Memorial State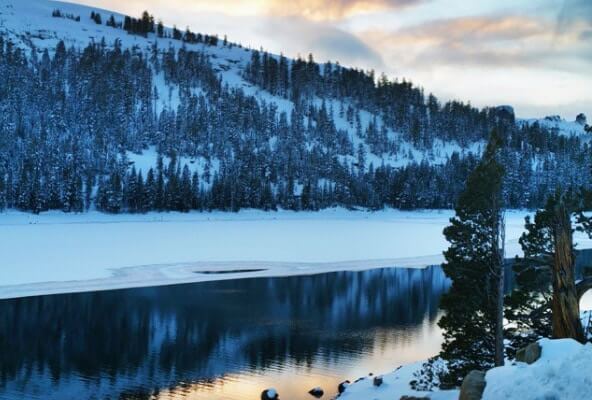 McArthur-Burney Falls Memorial State is one of the best travel trailer campgrounds offering different flavors of nature to its visitors. Nearly 1000 acres of land is all forest with nearly 5 miles shoreline. The gem of this region for most campers is Burney Falls. These waterfalls are nearly 130 feet high. You won't be enthralled by their tallness because there are some high waterfalls in the country, but you could safely say they are some of the most beautiful ones. The campgrounds have received recent renovations for travel trailers and the addition of some beautiful bathrooms as well.
Plan your adventure: McArthur-Burney Falls State Park
9. Caples Lake, Kirkwood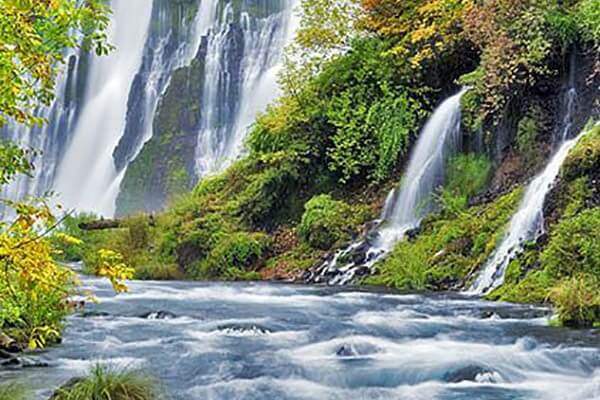 If Gerle Creek's more than 5000 ft of elevation was not high enough for you, Caples Lake might give you some relief. There are a lot of sites available here for camping and fishing located right next to Caples Lake. Bring in your travel trailers even if you are a big family because they have the right sites available for big families here too. As for how high Caples Lake is, this one is 7800 ft high, more than 2000 ft higher than Gerle Creek. Does this make you happy? See Oliver's design benefits when it comes to 4 seasons camping.
Plan your adventure: Caples Lake Campground
10. Redwood National and State Parks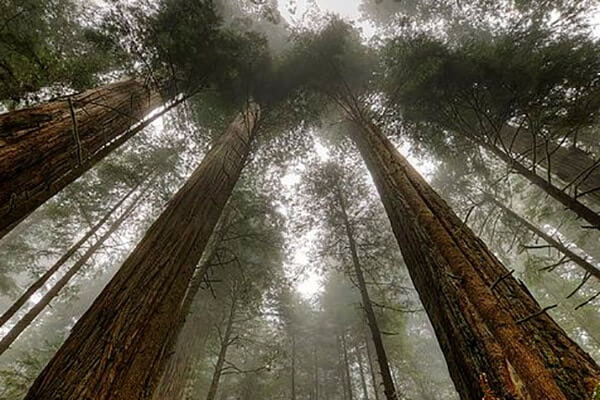 There is a lot of effort that goes into maintaining this place and keeping it in good condition. To support these efforts, you are recommended to spend some time in the state park's campground. The park is surrounded by some of the tallest trees in the world. When visiting in summer, you are highly recommended to make reservations. Once you are out of the awe of being among these tall trees, you can take a hike on more than 200 miles of trails. It is one of the camping experiences you will never forget.
Plan your adventure: Redwood National and State Park