If you have done your research well - Greece, Mexico, Australia, and other world tourist destinations might have a lot more to offer but make sure you have first explored your homeland too! Most Americans take summers synonymous with visiting beaches in their camper trailers.
But if you want your beach experience to include more than just sand, sun, and swimming, then here's a list of 10 coolest beach towns in the US, each with breathtaking sights. These are more than just beaches, they come with museums and wonderful, tantalizing culinary scenes and trendy and chic social spots.
America is a beach town behemoth!
Anna Maria Island, Florida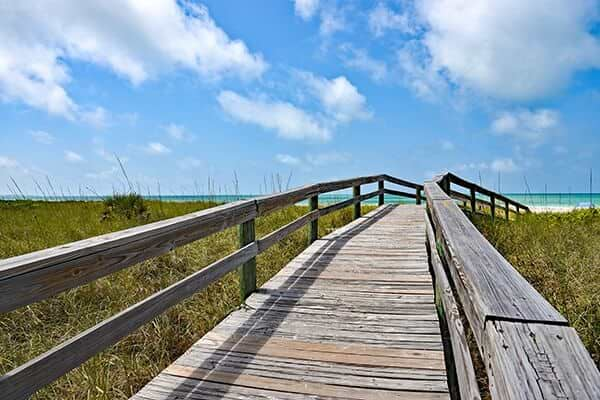 Anna Maria Island has built an antithesis to Florida by strictly controlling development on its shoreline. Island administration has emphasized on building parks that are ideal for bird watching, hiking, biking, and other outdoor recreation. The best part is taking a tour of the whole island through a boat. Who knows you might spot manatees and dolphins.
Buttonwood Inlet RV Resort
Asbury Park, New Jersey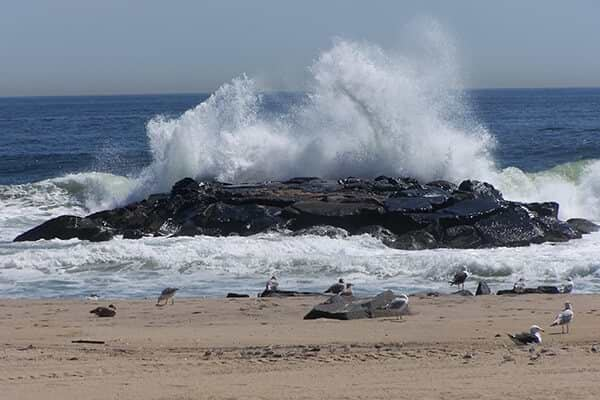 Postcards on the cover of a Springsteen album can only be found in Asbury Park, New Jersey. This remains to be one of the most underrated rock band inspired beach towns in the US. Art and design shops embedded in trendy bars and upscale restaurants are the specialty of this beach. This town was all but dilapidated only a decade ago but the recent change is worth a jaunt. Should you go, do not leave the town without trying their mini-hoagie at Hoagitos or a special Korean taco at MOGO. Also, do not miss the special band performances at the stone pony.
Asbury Park RV Campsites
Beaufort, North Carolina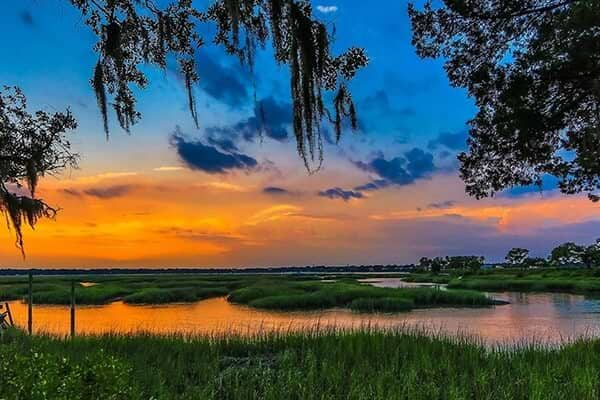 Almost everyone has heard the story of the legendary pirate Blackbeard and how in 1718, he ran a frigate aground. Now does this come as a surprise that Beaufort was discovered by Blackbeard himself? You can go to the beach and see the shipwreck and artifacts from the wreck for yourself! Furthermore, you can visit three relatively uncrowded beaches namely, Atlantic Beach, Cape Lookout National Seashore, and Emerald Isle and enjoy the Atlantic in all peace. Do not leave without having dinner with a view of sinking sun. It is one of the most ethereal sights you could have beheld!
Beaufort RV Resorts
Blue Hill, Maine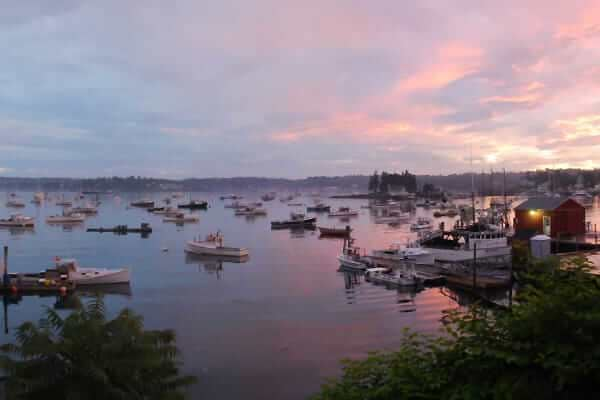 You must have drooled over paintings in the museums that are worth more than your car and house combined? Well, fancy seeing the inspiration that caused these painters to paint them? You have to schedule a trip to Blue Hill, Maine. Blue Hill remains to be one of the most unspoiled beaches in the country. A county fair is held every year here that showcases the native livestock galore and skillet toss. Also, the concerts held in Blue Hill by the music academy attract huge crowds from around the country. Barncastle pizza is a must-try at Blue Hill, Maine. Also, do not forget to take a trip to the White family farm.
RV Resorts
Cannon Beach, Oregon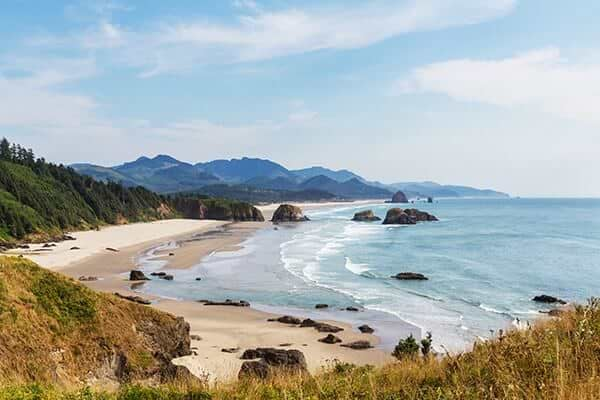 Cannon Beach at Oregon is the best seaside you would have witnessed thus far. You remember the rocks from Point Break and Goonies? Cannon beach is home to all these rocks. They are called Haystack rocks and they are most definitely going to put you in bewilderment. It has some of America's best beach bars and you must go for a hike in Ecola State Park while you are still in Oregon.
Cannon Beach RV Resort
Cape May, New Jersey
With over 600 Victorian-era houses, Cape May is the most historic landmark- an attribute that probably no other beach in the US can claim. An amazing flag-lowering ceremony is held at Sunset beach. Also, the historic lighthouse on the beach is especially a sight to behold. The best part about the hot dog you will have here is that your snack will be accompanied by friendly insults and jokes you would never have heard coming from a stranger.
And I am sure you wouldn't want to leave without a good laugh. Also, make sure that you not only look at a historic bed and breakfast but also schedule a stay there. You are definitely going to remember it for the rest of your life.
Cape May RV Parks & Campgrounds
Clearwater, Florida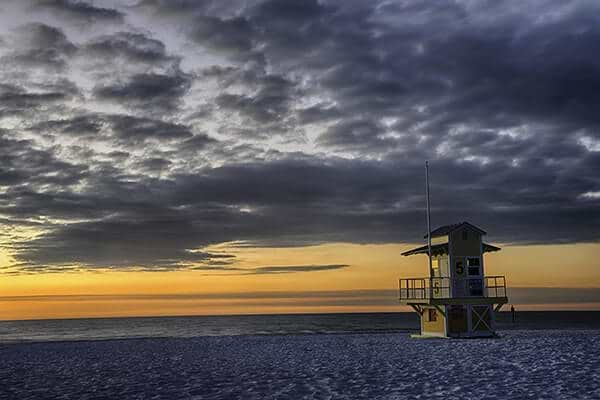 Clearwater is not new to many of us. It sure is one of the best beaches as described by certain magazines and travelogues. Not to mention the sugary sand and clear turquoise water just makes it a sight from another world. But the best part is that you can meet the dolphin from Dolphin Tale here. Oh, and also do not forget to try the famous grouper sandwich from Frenchy's Rockaway Grill. The sunset view with street performers and musicians should be on your list as well before you decide to leave Clearwater.
Clearwater RV Parks & Campgrounds
Falmouth, Massachusetts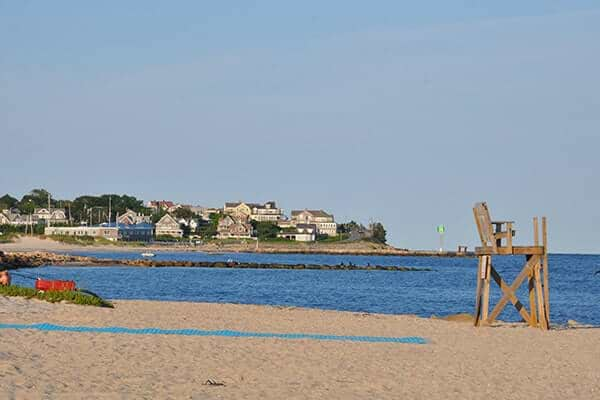 Falmouth has a lot of population but it is larger as well and several little villages that make it look like a little urban area of its own. The homes are historic and artistic to look at. The food lovers can go home satisfied because Falmouth has the best Moose dropping ice-cream and Lobster tacos in the whole of the US.
Falmouth RV Parks & Campgrounds
Fernandina Beach, Florida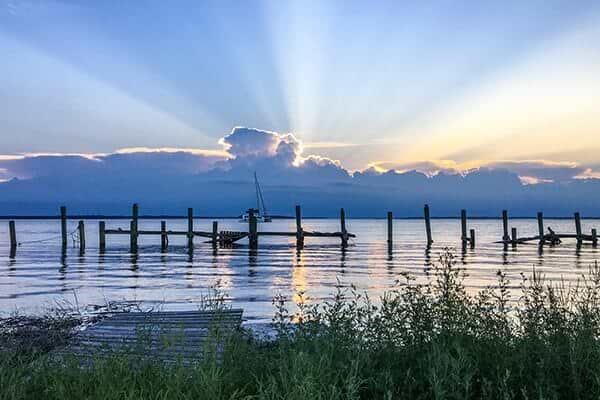 Fernandina beach is dominated by old style architecture. There are trees dripping Spanish Moss and old Victorian era homes that serve your aesthetic. Main beach is at the hotspot and it is a must-visit while you are in Florida.
Fernandina Beach RV Parks & Campgrounds
Grand Haven, Michigan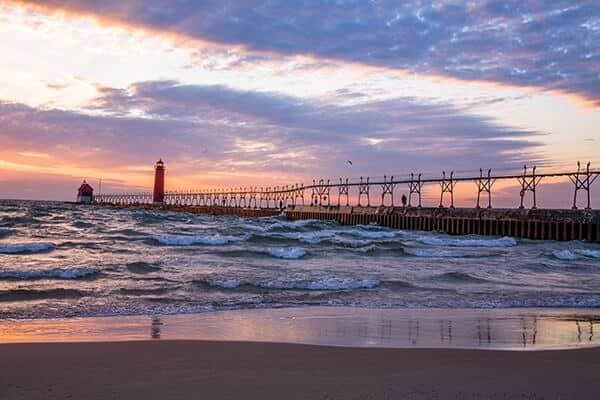 You lounge on the sand of Grand Haven and all your worries are buried in the sand. The softest sand on any beach in US, Grand Haven is everything that a beach lover desires. Walk towards the historic lighthouse and enjoy a cocktail or pizza on your way. This is unarguably one of the most serene beaches in Michigan. Also, stroll towards the dog beach along with a friend or family member and enjoy your afternoon in complete silence. The serenity will speak for itself so you won't need to.
Grand Haven RV Parks & Campgrounds