Have you ever been traveling the country in your travel trailer and find yourself wondering where the next best step would be at? Well, we have put together a list of the Best Mobile Apps for RV Camping.

There are several apps that you can browse through and get guidance on your way, whether you are looking for a campground, tourist attraction, national parks or a Walmart parking lot (I hear a lot about this lately).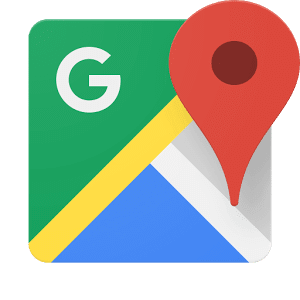 1) Google Maps - FREE
This is probably the most useful app anyone can have in their arsenal, the app can be used on both Android and Apple devices and possibly more like Windows phones. Google Maps provides you with the fastest routes, it is constantly looking for a faster route or if there are traffic jams or any other hazards like work zones. With this app, you can search just about anything and everything... ANYWHERE. Set your course because this is the app to have and use when traveling. I use it at least 4 times a month. There is even a feature built in to navigate offline. I give this app a 10 out of a 10 for usefulness and functionality, the good look at feel is also a plus.
Features:
220+ Countries Supported
Voice Guided GPS
Live Traffic Conditions
Route Optimization
Navigate Offline
Geographical Analysis
High Resolution
Download: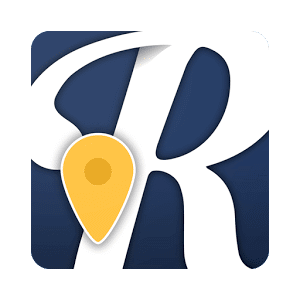 2) Roadtrippers - FREE
This app accesses your location and provides a list of all nearby attractions that you may be interested in visiting. These places are organized into groups like restaurants, shopping, hotels, services and more. This apps also provides feature details about your destinations, ratings, reviews, pictures and contact information. Plan trips directly from the app or on the web at roadtrippers.com, then share them with a group. Friends can add suggestions to the itinerary and travel with their favorite navigation app. Any trips you've saved or places you love will sync automatically across devices.
Features:
Route Planning
Trip Guides
Blog
Download: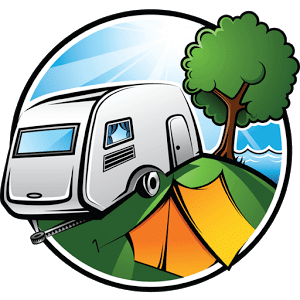 3) RV Parks & Campgrounds - FREE
This app was developed to help people find great RV Parks in North America. The best part it's completely free with no ads.

Commercial RV Parks are sorted by rating in list view mode. This makes it extremely easy to find a good park with high ratings. I want to check this app out if you are looking to be staying in any campgrounds on your trip. This app uses local databases so it works much faster and less dependant on the internet. The only use for the internet would be to leave a review, maps, and pictures. Pretty awesome if you are going to be staying somewhere there is no internet. This app is probably the most MUST HAVE app for everyone.
Features:
Privately owned (commercial) RV parks
Public parks including U.S. Forest Service, State Park, County/City Parks, BLM (The Bureau of Land Management), and Fairgrounds
U.S. Military Campgrounds, U.S. Air Force FamCamps, U.S. Army Corps of Engineers
Jellystone (Family campgrounds Yogi Bear's Jellystone Park)
1000 Trails (Thousand Trails RV Resort & Campgrounds)
KOA (Kampgrounds of America)
55+ Senior Retirement Communities
RV Friendly Stores & Stops
Rest Areas, Welcome Centers, RV Dump Stations, Casinos, Low Clearance
Fuel Stops
Download: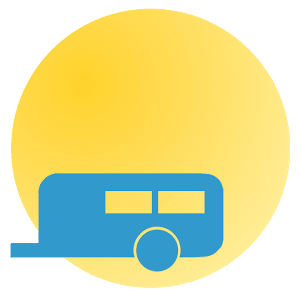 4) RV Parky - FREE
This app is another free app with no ads and was created by a full-timer to help other RVers out on the open road. Boasting over 25,000 listings of RV parks, campgrounds, rest areas, gas stations, and stores. Get information, view pictures, get directions to where you are headed to next with RV Parky.
Features:
RV Parks categorized by Commercially Owned, Public Parks, Military Camp, 55+, KOA, Jellystone, Casino
RV friendly stores like Camping World, Cabela's, Cracker Barrel, and Walmart
Rest Areas and Welcome Centers
Fuel Stops including Flying J's, Pilot, and TA Travel Centers
Download: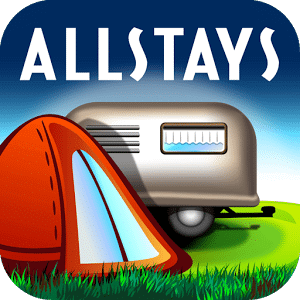 5) Camp and RV - Campgrounds Plus - $$$ 9.99
A very popular camping app gets better all year long. It is the revolutionary app that lets you find and filter both places and services with or without the internet. From resorts to parking lots, extensive filters help you find exactly what you want year after year for a one-time price and no ads.

This app does provide an in-depth demo at allstays.com/apps/camprv.htm
Features:
Over 30,000 campgrounds: (US & Canada)
National & State Forests
State Parks
National Parks
County/City Parks
BLM
Army Corps of Engineers
Military fam camps
KOA, Good Sam, Escapees, Passport America, 1000 Trails, ROD, RPI, AOR, Coast to Coast, Elk
Even primitive hike-in/boat-in/rough spots that other apps exclude
Download:

With these 5 apps, you have a very large database of information and places that you can travel to, camp, navigate the rush hour traffic or just take a cruise to somewhere new that you find most interesting. Whatever you do with it you will never find yourself lacking somewhere to travel to and enjoy the time you have.