California is a dream destination for campers, home to 110 state parks, six state forests, nine national forests, and eight national parks., with its diverse landscapes, stunning national parks, and breathtaking coastal views. Whether you are a nature enthusiast, an adventure seeker, or looking to relax and unwind, the Golden State has something to offer everyone. California is well-represented in the 50 best places to visit in the USA.
If you're planning a camping trip with your camper, here are California's top 12 best places to visit.
Yosemite National Park: Experience the Magnificence
Immerse yourself in the breathtaking beauty of one of the United States' most iconic national parks. Yosemite captivates visitors with its awe-inspiring granite cliffs that defy gravity, majestic waterfalls that cascade down with unparalleled grace, and a wide array of camping options catering to all preferences. Explore this natural wonderland and create memories that will last a lifetime amidst Yosemite National Park's stunning landscapes and diverse ecosystem.
Joshua Tree National Park: Extraordinary Charm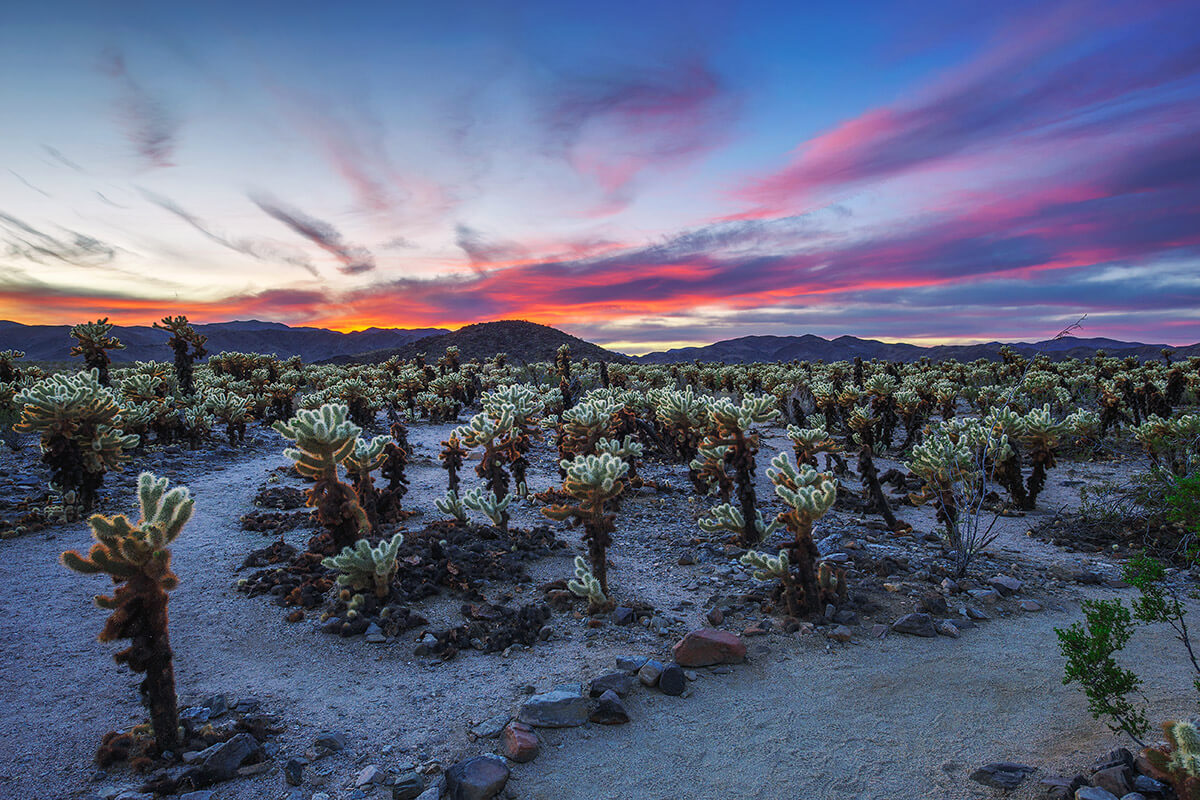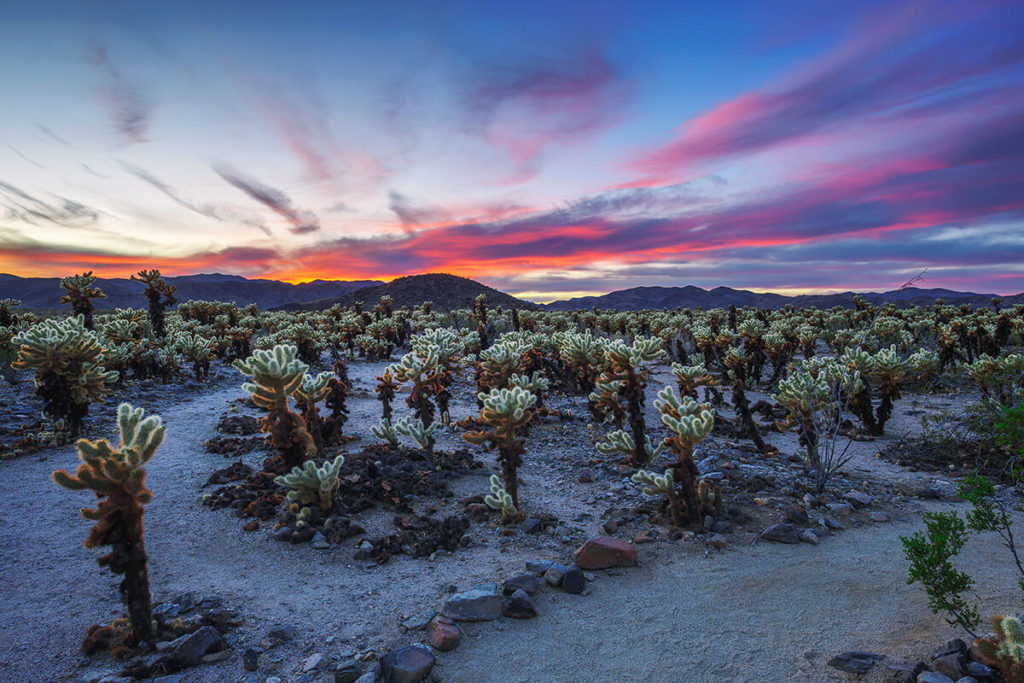 Delve into the captivating allure of a national park renowned for its distinct landscapes and remarkable Joshua trees. Whether you are an avid stargazer or an adventurous rock climber, Joshua Tree National Park is a paradise that caters to your every whim. Enjoy the stunning vistas and surreal beauty while exploring a plethora of campgrounds, ranging from convenient developed sites to primitive grounds. Immerse yourself in the natural wonders of Joshua Tree National Park and embark on an unforgettable journey amidst its unique and enchanting environment.
Big Sur: Experience the Unparalleled Beauty
Nestled along California's central coast, Big Sur is a destination that mesmerizes with its breathtaking coastal vistas, enchanting redwood forests, and an abundance of picturesque campgrounds perched on the cliffs overlooking the magnificent Pacific Ocean. Explore this coastal gem and immerse yourself in the awe-inspiring landscapes that have captivated travelers for generations. Choose from various camping options that perfectly complement the serene ambiance and allow you to fully embrace the natural wonders of Big Sur. Prepare to be enchanted by the unmatched beauty that awaits you in this coastal paradise.
Lake Tahoe: Discover this Alpine Splendor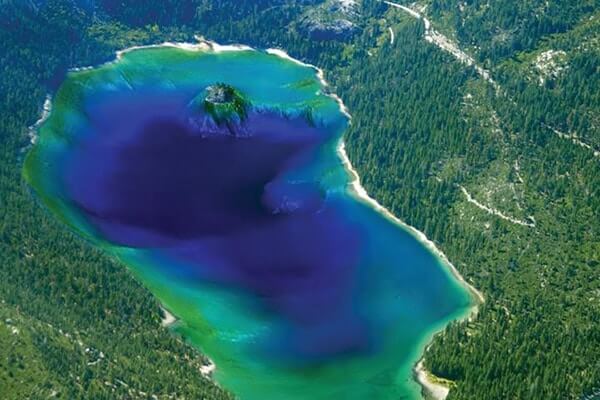 Lake Tahoe shines as a dazzling alpine gem on the pristine border of California and Nevada. Campers and outdoor enthusiasts are treated to a paradise filled with myriad recreational activities against a backdrop of awe-inspiring mountain grandeur. Immerse yourself in the natural wonders of Lake Tahoe as you hike through scenic trails, cast your line for a day of fishing, or indulge in thrilling water sports. Let the stunning mountain scenery be your companion as you create unforgettable memories in this pristine haven. Experience the true essence of Lake Tahoe and embrace the beauty that awaits at every turn.
Redwood National Park: The Allure of Earth's Loftiest Trees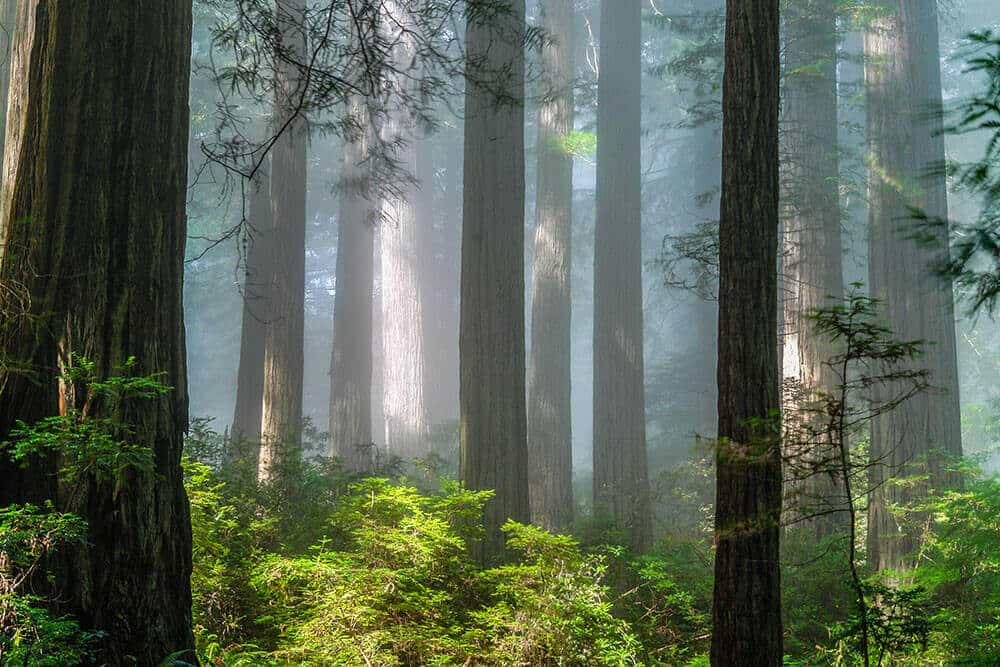 If you are a nature enthusiast seeking a truly captivating experience, look no further than the parks boasting the tallest trees on our planet. These magnificent, towering redwoods create an enchanting atmosphere that will make you fall in love with the great outdoors again. Picture yourself camping amidst these ancient forests, surrounded by the tranquility that only nature can provide. Whether you go on a leisurely hike or immerse yourself in the magical ambiance of these parks, you are guaranteed an unforgettable encounter with nature up close.
Death Valley National Park: Amidst Captivating Landscapes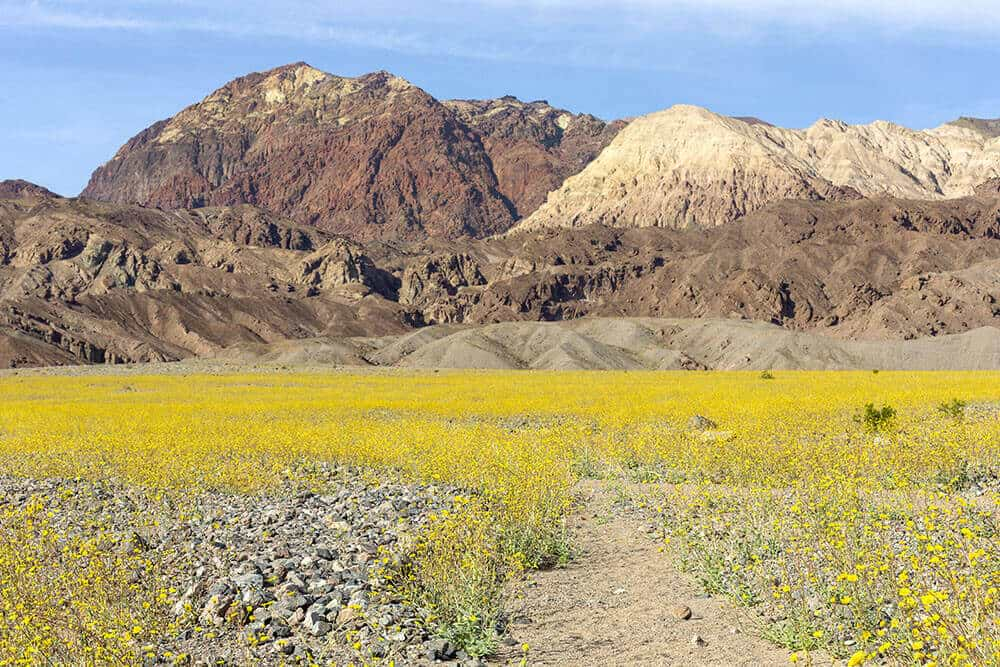 For adventurous campers searching for otherworldly experiences and unique landscapes, there is no place quite like Death Valley, known as the hottest, driest, and lowest national park in the United States. This captivating destination offers a surreal and awe-inspiring environment unlike any other. Imagine pitching your tent amidst vast stretches of barren desert, surrounded by towering sand dunes and jagged mountains. Explore the salt flats and colorful badlands and witness the mesmerizing phenomenon of the shifting sand and rock formations. Death Valley promises an unforgettable camping adventure that will leave you in awe of this remarkable national park's raw beauty and extreme nature.
Point Reyes National Seashore: A Coastal Treasure
Nestled within a convenient distance from the bustling city of San Francisco, this coastal gem is a must-visit for nature lovers and beach enthusiasts alike. With its picturesque beaches, rugged cliffs, and abundant wildlife, this destination promises a genuinely unforgettable camping experience. Spend your days exploring the sandy shores, basking in the sun, and marveling at the crashing waves. Watch for playful seals and the majestic sight of migrating whales. As the day ends, relax at your beachside campsite and witness mesmerizing sunsets painting the sky with vibrant hues. This coastal haven offers a perfect opportunity to escape the city and immerse yourself in this breathtaking destination's natural beauty and tranquility.
Sequoia and Kings Canyon National Parks: Grandeur & Awe-Inspiring


Renowned for their majestic giant sequoia trees and awe-inspiring mountain vistas, these neighboring parks are a haven for campers seeking breathtaking natural beauty. Nestled within the Sierra Nevada Mountains, these parks offer a truly enchanting experience for nature enthusiasts. Campers can traverse stunning hiking trails that wind through towering forests, providing an up-close encounter with ancient giants. Immerse yourself in the tranquility of the surroundings as you marvel at the towering trees and soak in the serenity of the mountain scenery. Whether you are an avid hiker or yearn for a peaceful escape into nature, these parks promise an unforgettable camping experience where you can truly appreciate the grandeur of the Sierra Nevada Mountains.
Cuddled off the coast of Southern California lies a hidden gem that is a true paradise for nature lovers – the Channel Islands. Accessible by ferry, these islands offer an extraordinary camping experience surrounded by stunning coastal beauty. Embark on exhilarating hikes that unveil breathtaking vistas and reveal the island's diverse flora and fauna. Immerse yourself in the tranquility of the turquoise waters as you kayak along the pristine coastline. Be looking for playful seals and magnificent sea lions that call these islands home. With its unspoiled landscapes and abundant wildlife, the Channel Islands provide an unforgettable camping adventure that will leave you with memories to last a lifetime.
Anza-Borrego Desert State Park: Vibrant Desert Marvels
Ensconced in Southern California, this desert park is a mesmerizing destination that captivates visitors with its stunning displays of wildflower blooms, enchanting palm oases, and an array of other desert wonders. Camping amidst the unique landscapes offers a truly immersive experience in the heart of this remarkable park. Choose from various campgrounds that cater to different preferences, from rustic and secluded sites to more developed facilities. Embark on unforgettable explorations as you traverse the park's trails, unveiling its hidden beauty and encountering the diverse flora and fauna that call this desert oasis home. Whether you are a nature enthusiast, a photography lover, or simply seeking a peaceful escape, camping in this desert park promises an enriching and awe-inspiring experience surrounded by the breathtaking beauty of the desert.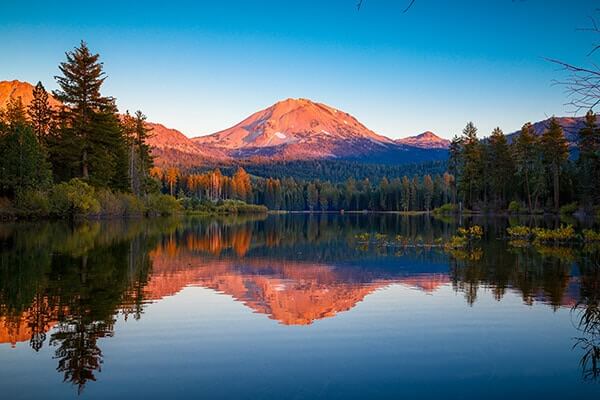 This hidden gem unveils a world of volcanic activity and mesmerizing geothermal wonders among the lesser-known national parks. Campers are in for an extraordinary adventure as they hike through vast lava fields, immersing themselves in the rugged beauty of this unique landscape. Explore the park's mud pots, where bubbling hot springs create a surreal and otherworldly atmosphere. Discover the serene landscapes as you navigate this captivating destination, marveling at the power and beauty of nature's forces. Whether you are a geology enthusiast, a lover of outdoor exploration, or simply seeking a tranquil escape, camping in this national park promises an unforgettable experience surrounded by volcanic activity's raw and unfiltered beauty.
Mammoth Lakes: An Exhilarating Paradise
Mammoth Lakes is a haven for campers seeking awe-inspiring natural beauty and many outdoor activities. Nestled in the breathtaking Eastern Sierra region, this picturesque destination caters to all types of adventurers. Cast your line into pristine alpine lakes for a day of fishing, or embark on scenic hikes that lead to panoramic vistas and stunning waterfalls. For the thrill-seekers, take on thrilling mountain biking trails that wind through pine forests and rugged terrain. Mammoth Lakes transforms into a winter wonderland, offering world-class skiing and snowboarding opportunities in the winter. Campers can enjoy the unique experience of waking up amid snow-covered landscapes. Whether you're an outdoor enthusiast or just yearning for a serene escape in nature, Mammoth Lakes will provide an unforgettable camping adventure with many recreational opportunities.
Conclusion
California truly offers a paradise for camping enthusiasts, showcasing the best of its diverse landscapes. The Golden State has everything from its stunning coastlines to its towering mountains, serene forests, and captivating deserts. Whether you crave adventure or tranquility, twelve destinations are guaranteed to provide unforgettable camping experiences. Explore the coastal gems where you can fall asleep to the sound of crashing waves. Venture into the towering mountains, where you can hike through pristine alpine meadows and witness breathtaking vistas. Find solace in the serene forests where you can immerse yourself in the beauty of ancient trees and listen to the songs of birds. And remember the captivating deserts, where you can witness otherworldly landscapes and gaze at star-filled skies. See our other article for more places to camp in California.
California truly has something for everyone, ensuring every camping trip becomes a cherished memory. So, pack your bags, fuel up your camper, and prepare for an incredible journey through the great outdoors of California!