An Oliver Travel Trailers' Journey To The Redwoods
By: Frank McMichael, Hull No.101
Brookings, Oregon is about 250 miles north on US 101 from my home in Ukiah, California. It is just north of the border between the two states. Driving this distance, one passes through mountains, across rivers, through redwoods, along extensive shorelines and beautiful beaches and at a few places Roosevelt Elk may be observed. As a kind of mini-vacation, I decided to make this drive and stay a few days in Brookings. I stayed one night at Ancient Redwoods RV Park and three nights at the Brookings Elks Lodge.
Coastal Travels Up US 101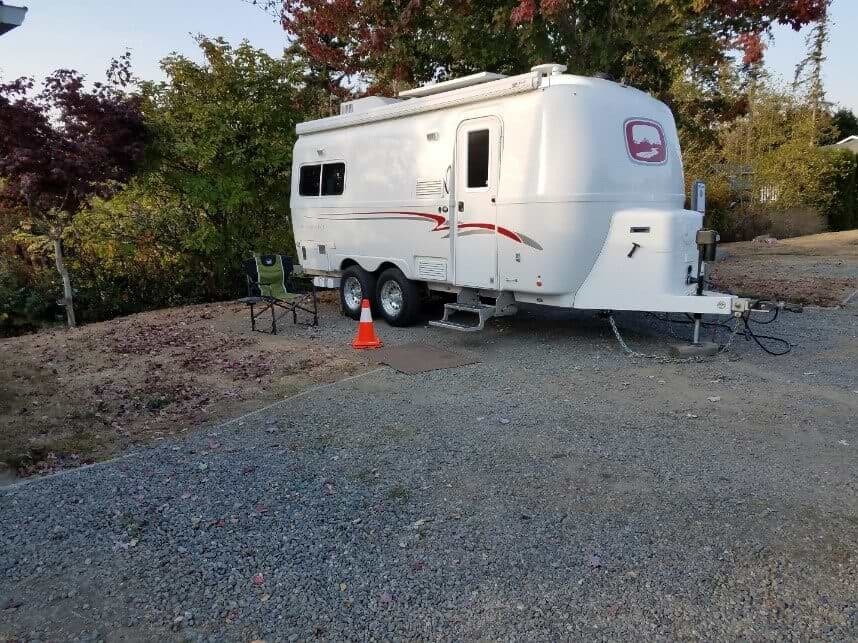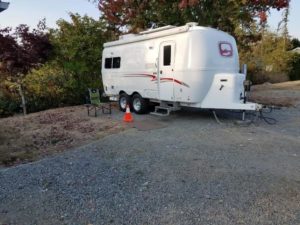 Staying at the Elks Lodge is not really camping but it was convenient. From this location, there are many beautiful places that may be day-visited.
Also, the Lodge is nearby as well as stores, markets and restaurants. A fishing fleet is home based in Brookings which supplies wharf area restaurants. One of my goals in staying in Brookings was some fresh sea food.
All-in-all it was an ideal location for my mini vacation.
Because of my past choices for travel inland away from the coast, many months had passed since my last drive up US 101. I had forgotten how beautiful a drive it is, especially the fall time of the year (end of September, 2018). With this trip, I once again became deeply impressed with the amazing scenery and vistas that can be found along the way. I feel blessed to have this to enjoy.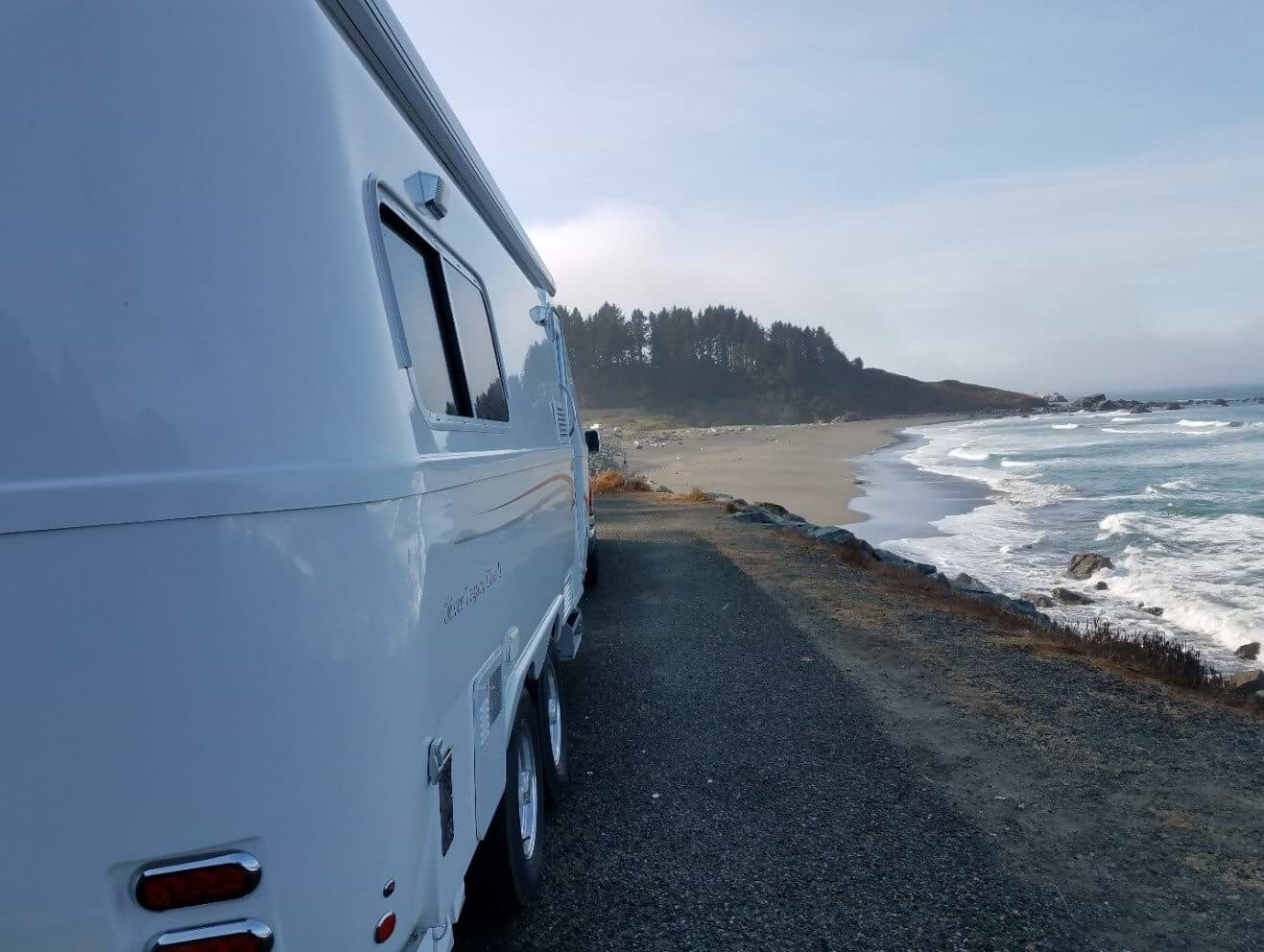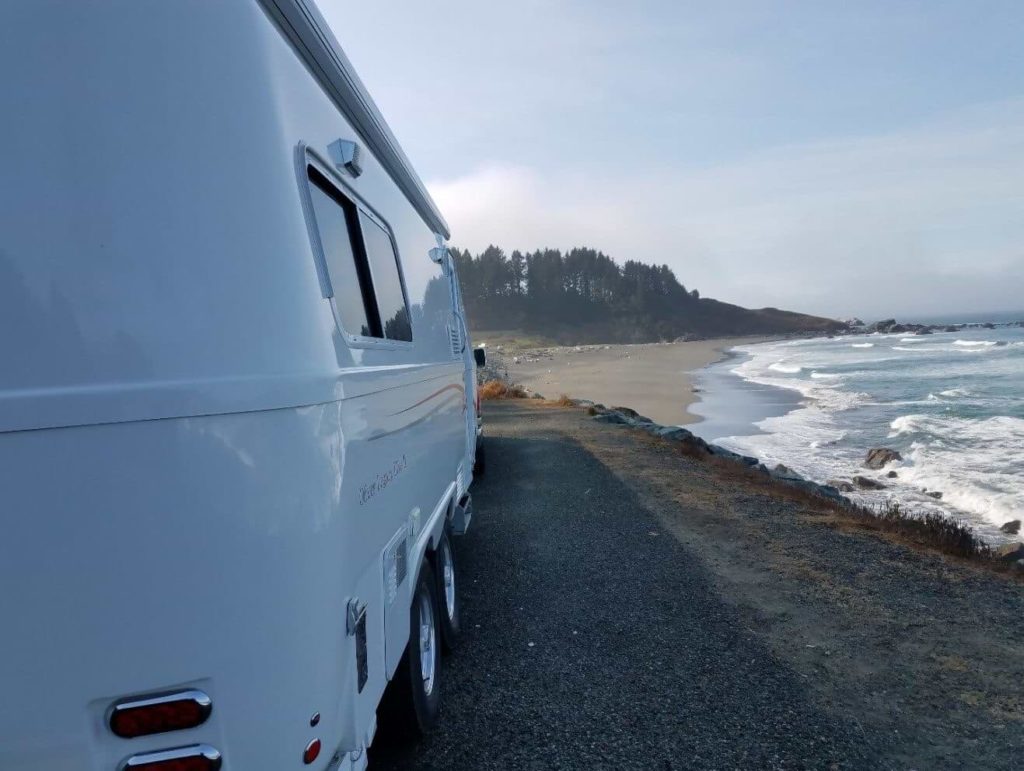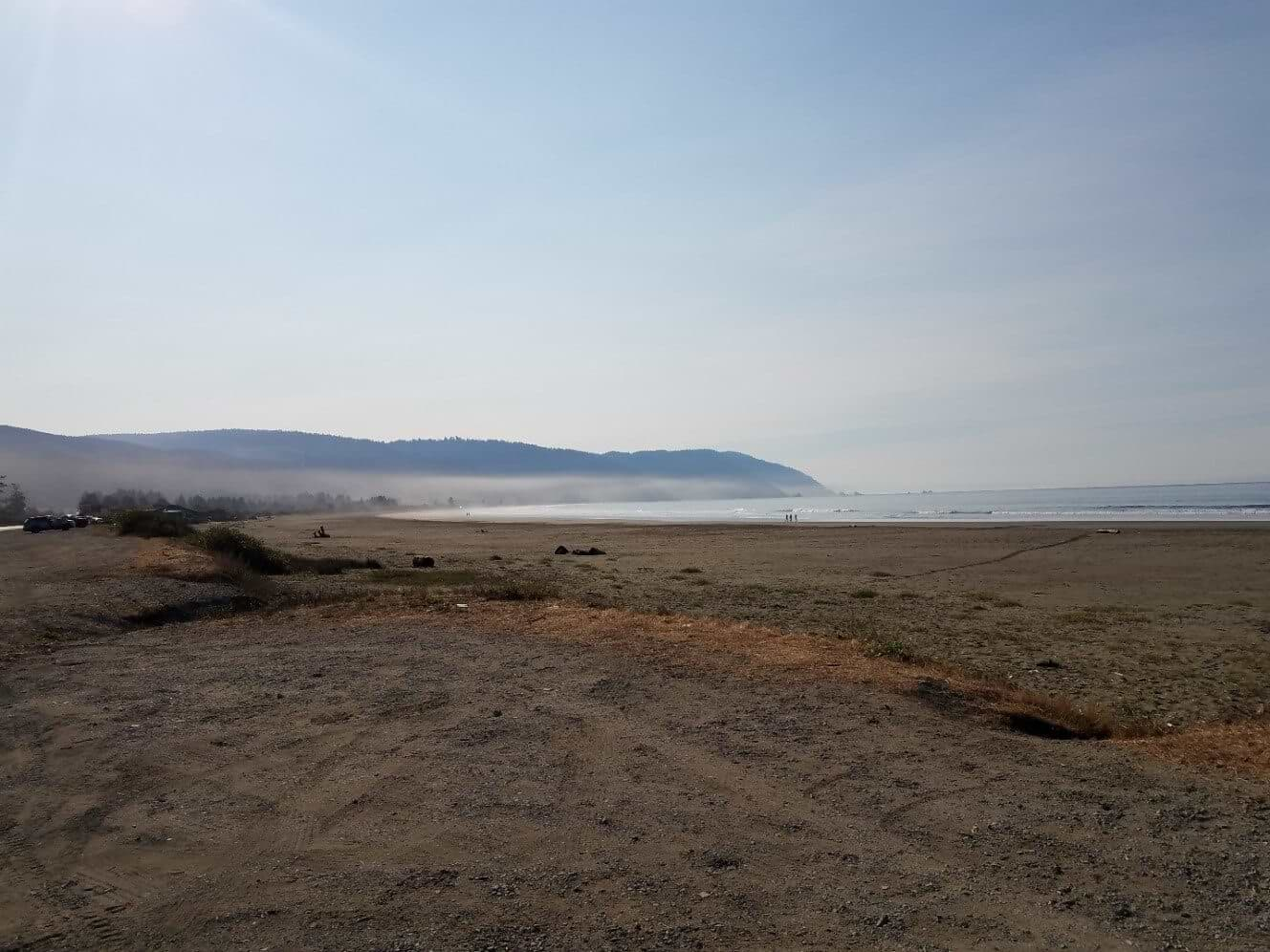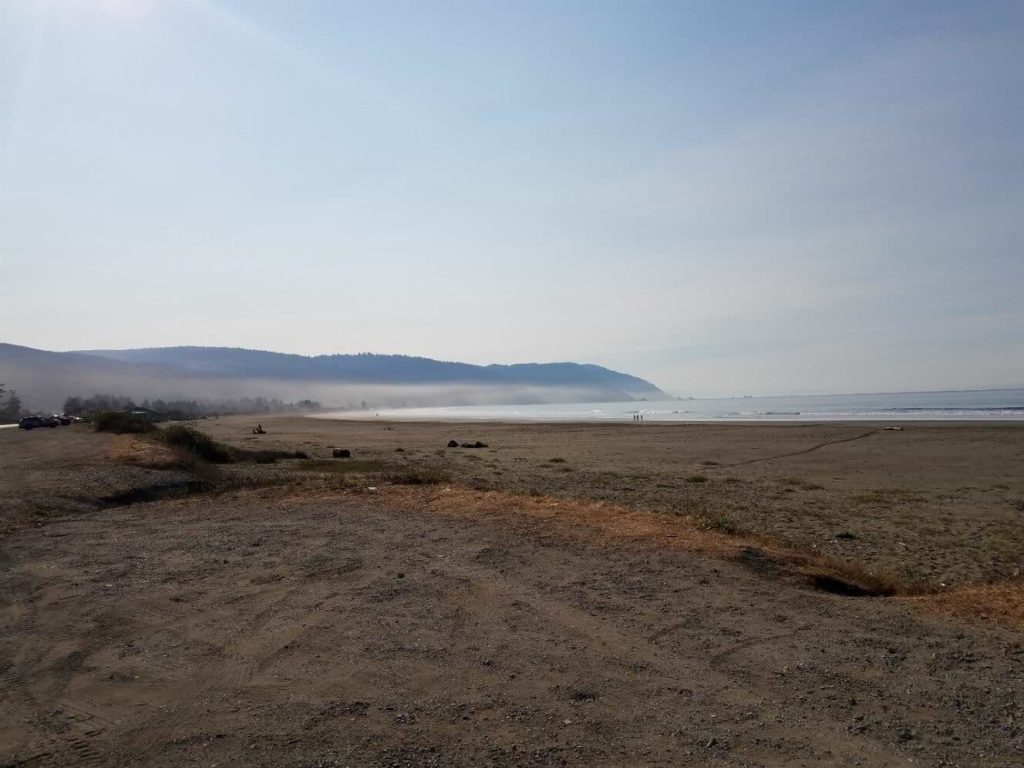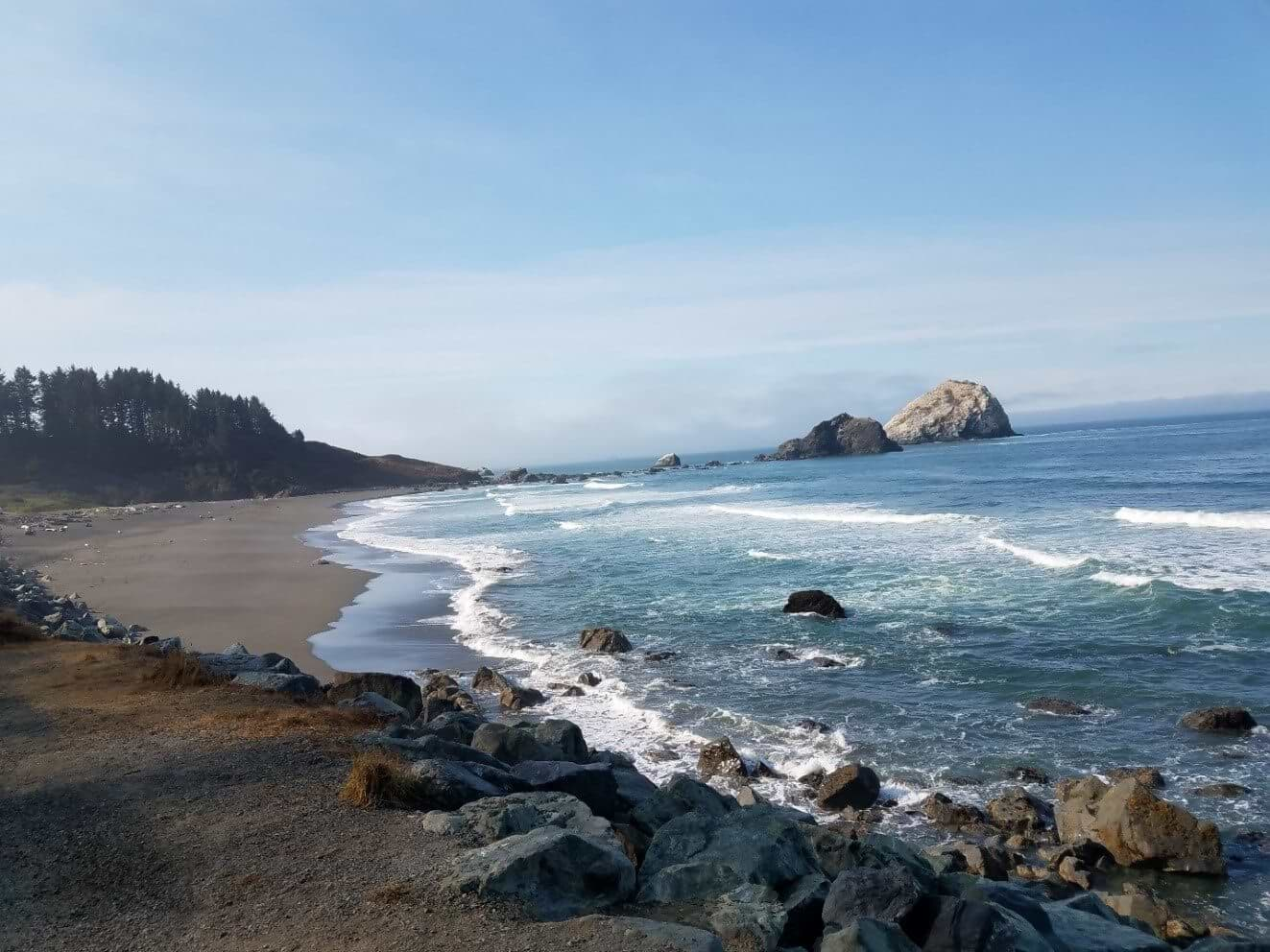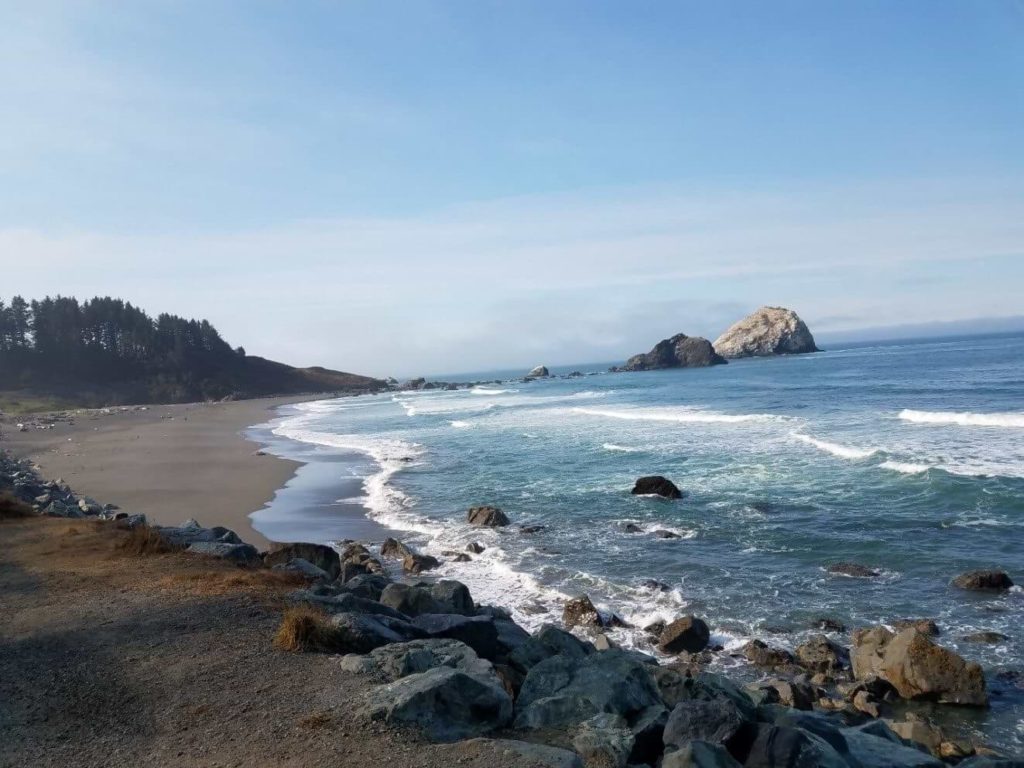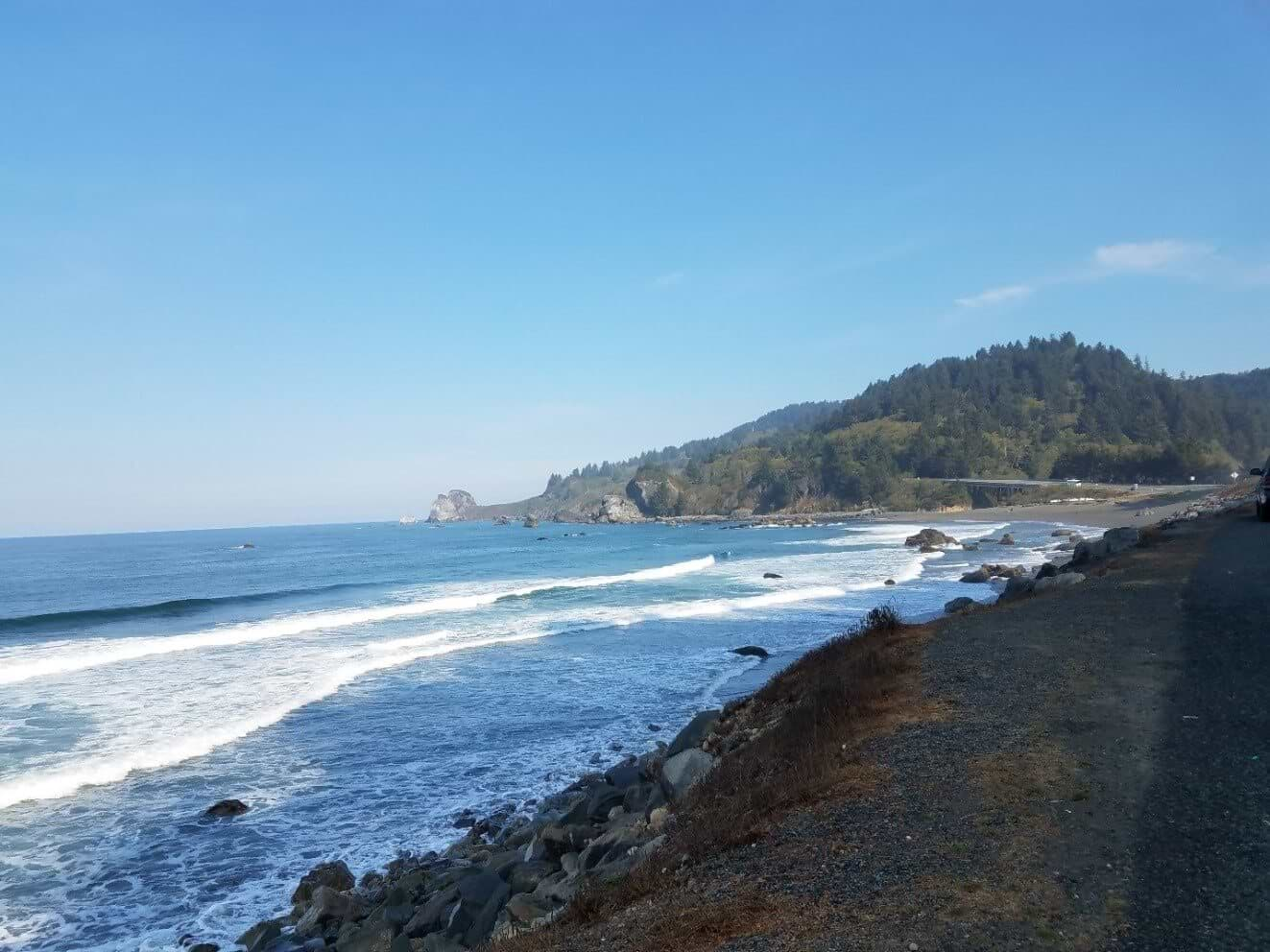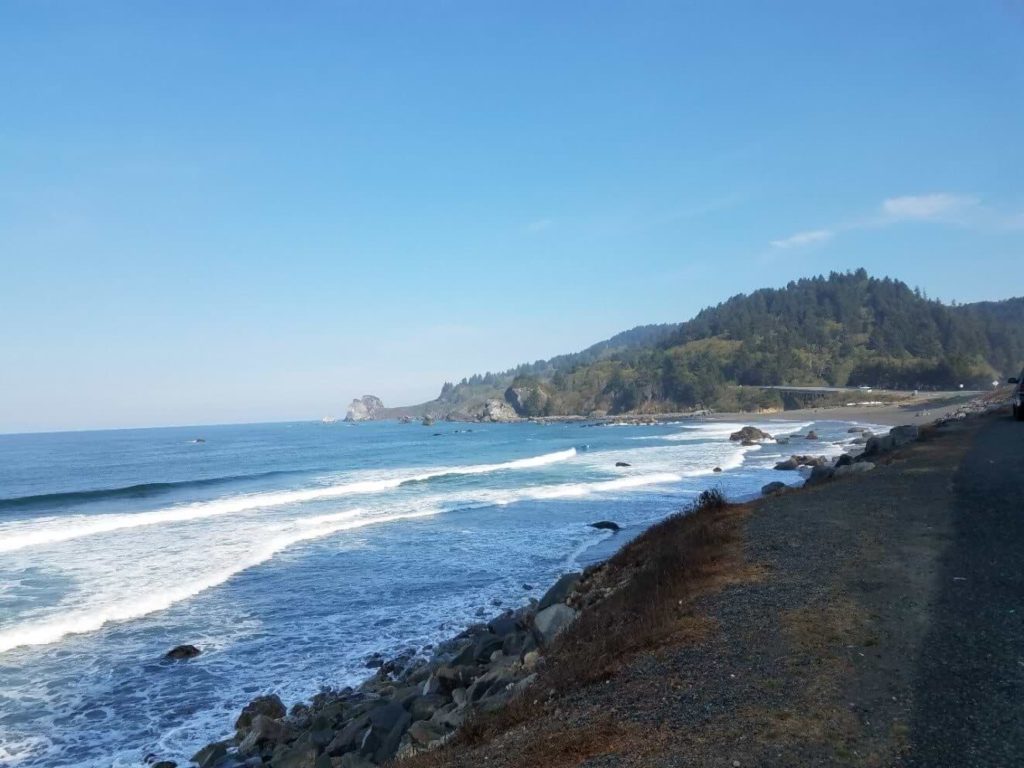 In planning for my trip, I determined that I would spend time driving the byways along 101 that would allow the opportunity to leisurely enjoy the Redwoods. SR 254, known as the Avenue of the Giants, loops off and back onto US 101, it was my first and earliest choice.
Off To See The Giants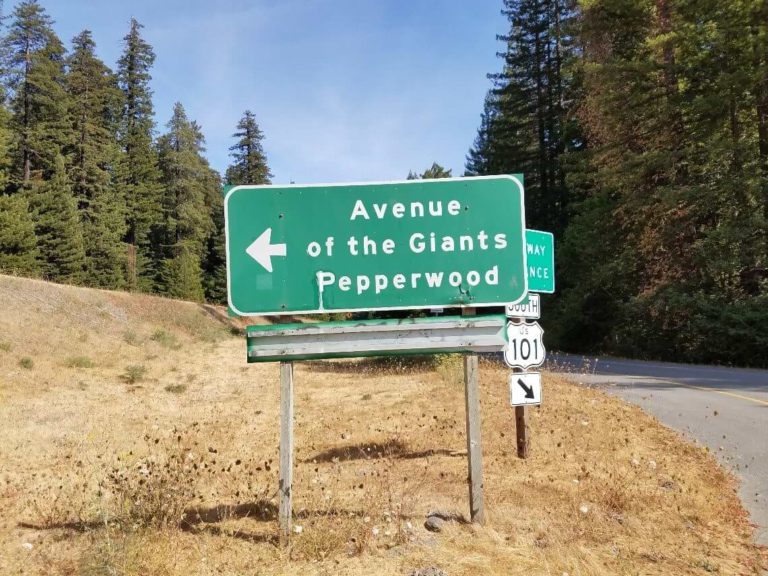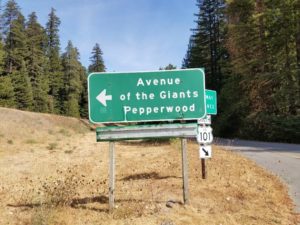 SR 254 is called the Avenue of the Giants with good reason, it has some amazingly large Redwood trees standing alongside the road. Driving the Avenue never fails to impress as to the awesome size and beauty of these trees.
This day, I stopped many times just to look at particular trees or groves of trees. Redwoods tend to grow in circular groves especially if they are rooted from
a previous downed tree. I parked twice, just to walk deep into them. Walking through the shade and sunlight that made it through spaces in the trees was, for me, a very gladdening experience.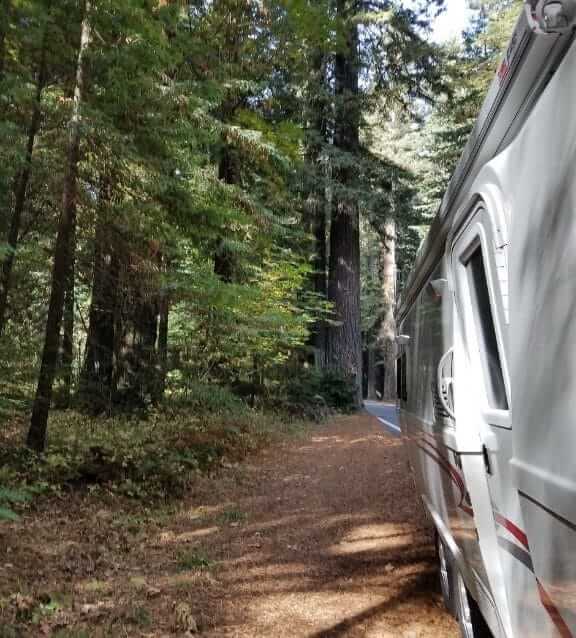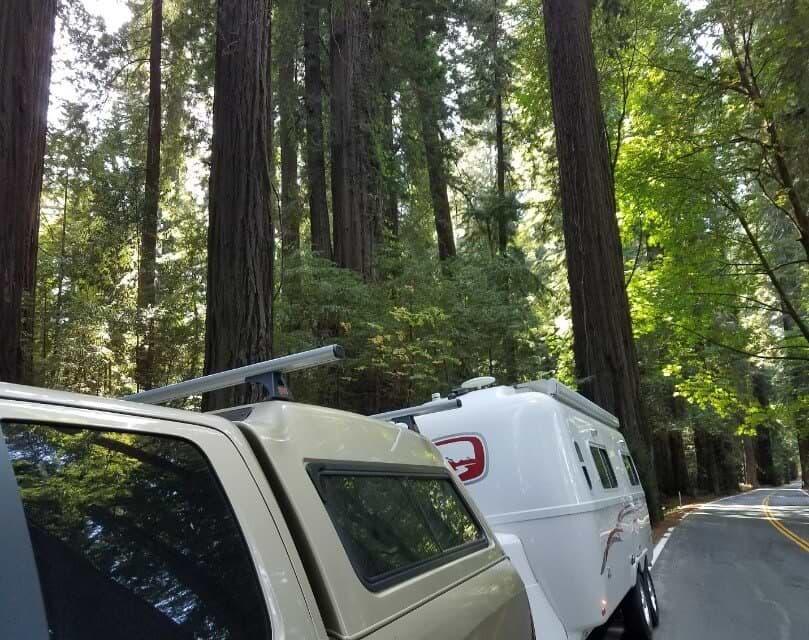 According to the fossil record, redwoods were around 145 million years ago in the Jurassic period, the time of the dinosaurs. The changing climate over time caused
many other plants to go extinct but the redwoods survived into species, specific to distinct geographical regions.
There are three types, two are in California: 1. Coastal Redwoods; 2. Giant Sequoias and 3. Dawn Redwoods.
Coastal redwoods, as the name implies, are found along the California coast from the Big Sur to southernmost Oregon. The Giant Sequoias are found in the Sierra Nevada Mountains. If you have visited Yosemite, you would have seen them. The Dawn Redwoods are found in Hubei Province, China.
Coastal Redwoods are the World's tallest and oldest living things; some have been estimated to be 2,000 years old.
The Pepperwood Tree Community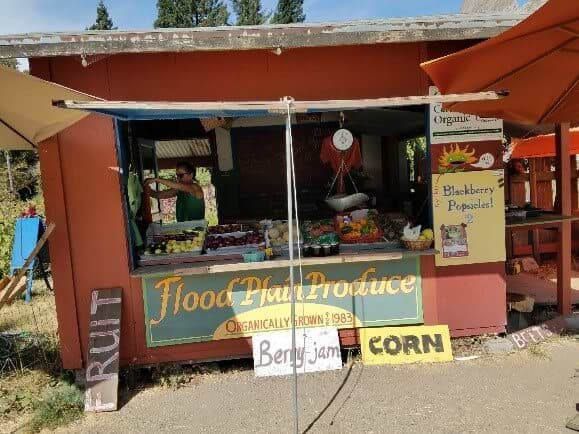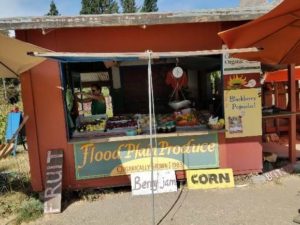 As I approached the end of the Avenue of the Giants and the community of Pepperwood, I remembered that I had bought some excellent locally grown sweet corn and tomatoes several summers ago from a roadside vegetable stand there. If the veggie stand was open I decided to stop to see if tomatoes were still available.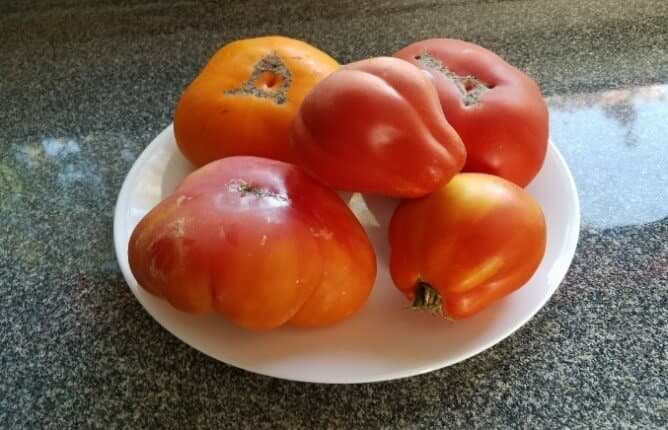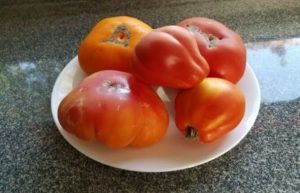 The veggie stand was open and they did have tomatoes, although the lady working in the garden was apologetic that they had few remaining, mostly of the very large type. I was very pleased in that I like large slices for sandwiches. I bought six. One of the largest I had already eaten before I thought to take a picture. The largest one in the picture measured five inches across. The smaller ones were of a heritage variety that she recommended.
The garden for the veggie stand is located adjacent to the Eel River. It is in the River's flood plain. Because it is in the flood plain, the owners can't build there but they can garden and boy do they garden. They allowed me to wander about the garden a bit and see the extensive layout of their garden.
The community is named after the Pepperwood tree, also known as Bay Laurel or Bay. These trees are codominant in various hardwood forests and are found within and about Redwood forests in the Coastal Range. We have a Bay tree in the corner of our back yard that my wife forages for use as a condiment in spaghetti and stew.
North of Eureka, I stopped at Big Lagoon and made a sandwich using part of one of my recently purchased tomatoes. What a wonderful flavor it had. It helped make a great sandwich of ham, cheese, onion and mayo on Dave's Good Seed bread.
Golden Bear Bridge Crossing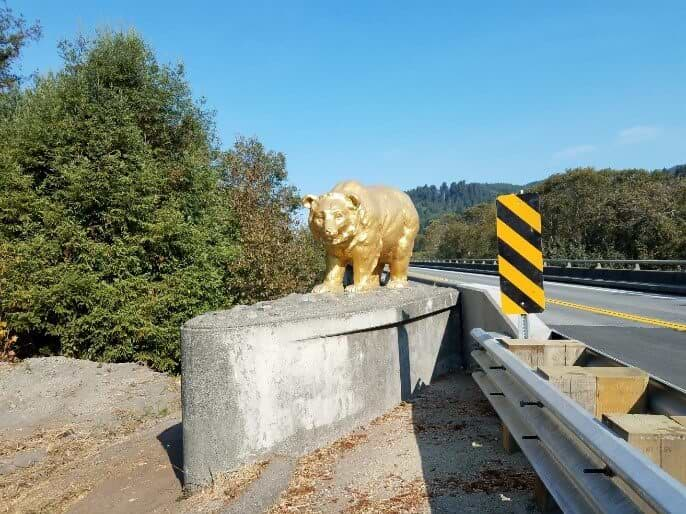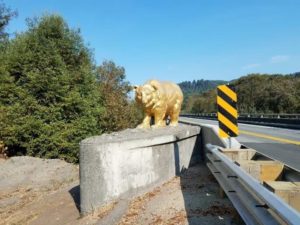 When I got to the Golden Bear Bridge crossing the Klamath River at the community of Klamath, I stopped and took a picture or two.
Several different times in the past, I had been tempted to stop but time and traffic usually overruled that impulse.
This time I made the effort. Because of traffic, it was impossible to take a picture with both in the same frame. (Standing on the yellow line with traffic whizzing by was somehow not appealing.)
But when one drives across the bridge the twining is apparent.
Bull Elks of Prairie Creek Redwoods State Park
Late September into October is rutting season, at this time it is possible to see very large Bull Elks with a massive set of antlers patrolling his retinue of cows, always on the alert for intruders.
Of the six subspecies of Elks in the US, Roosevelt Elks are the largest. A large male can weigh up to 1200 pounds, more usually around a thousand pounds. A cow elk will be about half of that. Calves are born in late May, early June. Only males have antlers which they shed and regrow annually. A set of antlers can weigh up to forty pounds.
The large male in this picture below is looking toward another male which is lurking in the tall marsh grass contemplating if he is large enough to take on the big guy.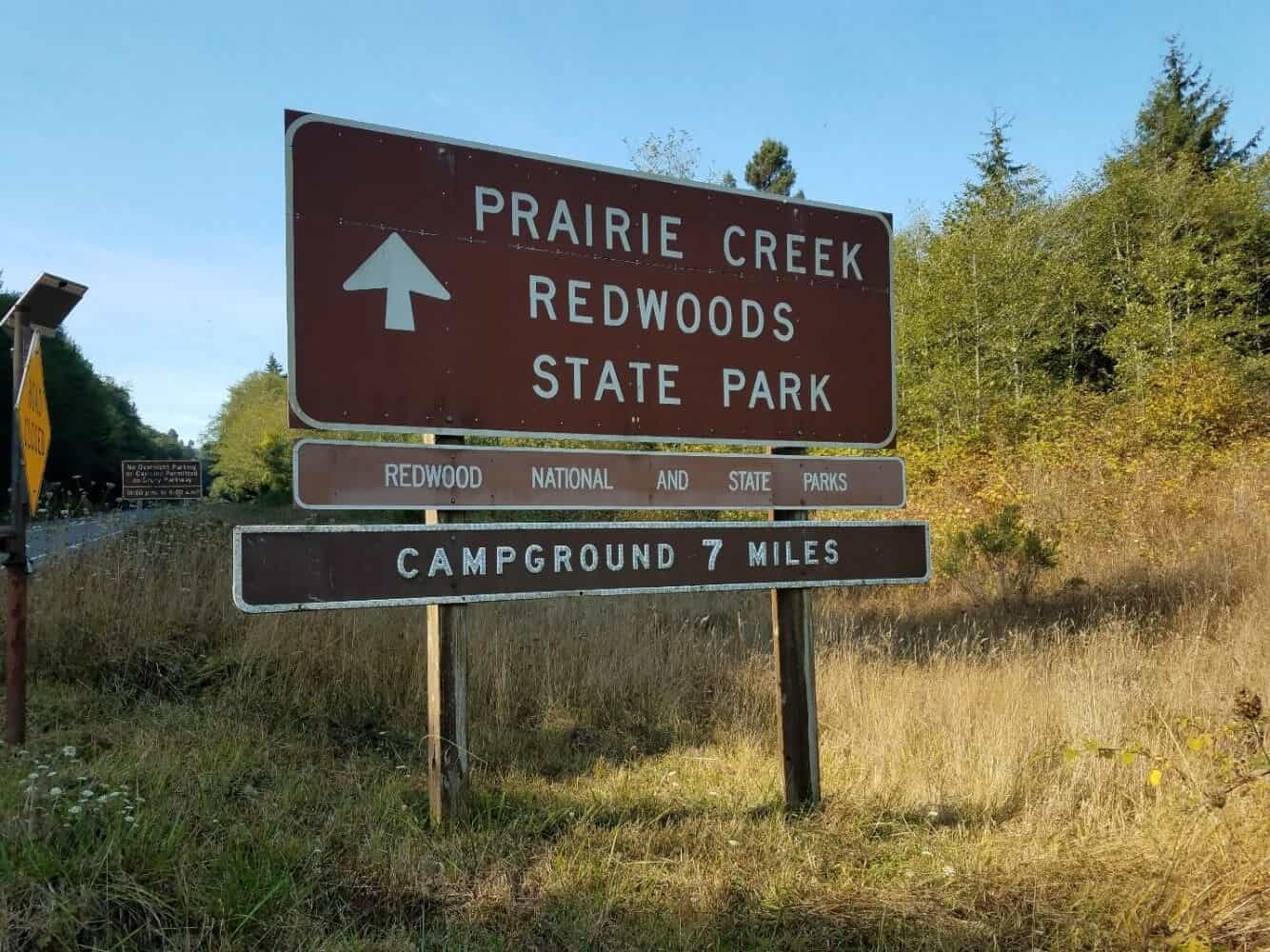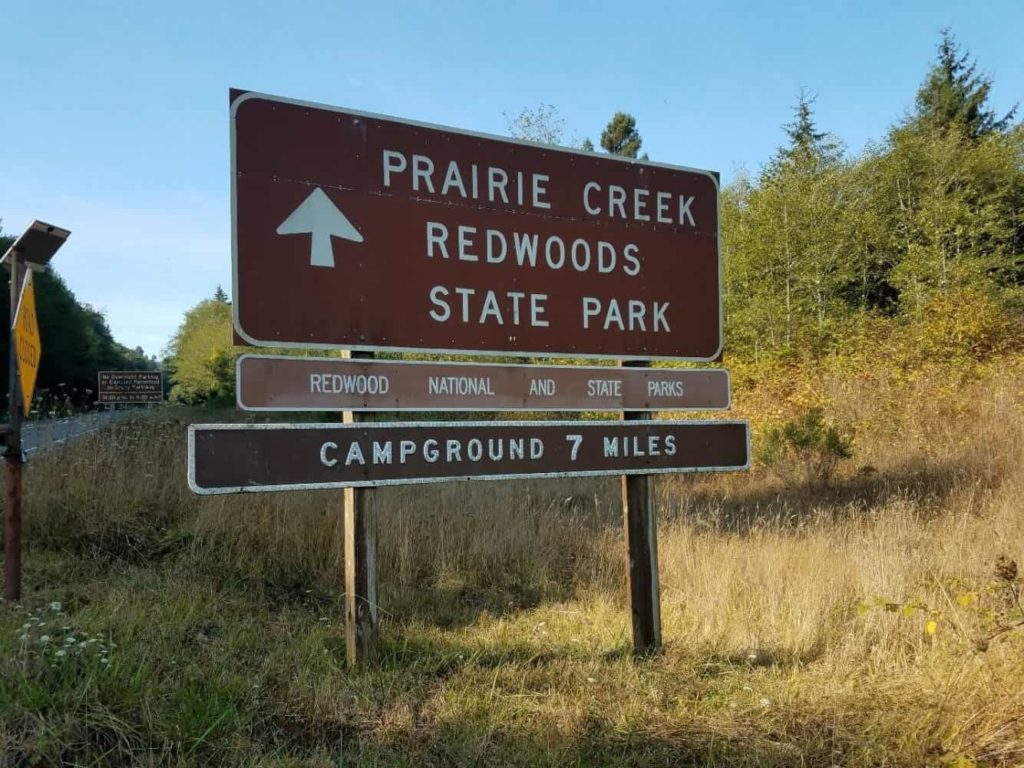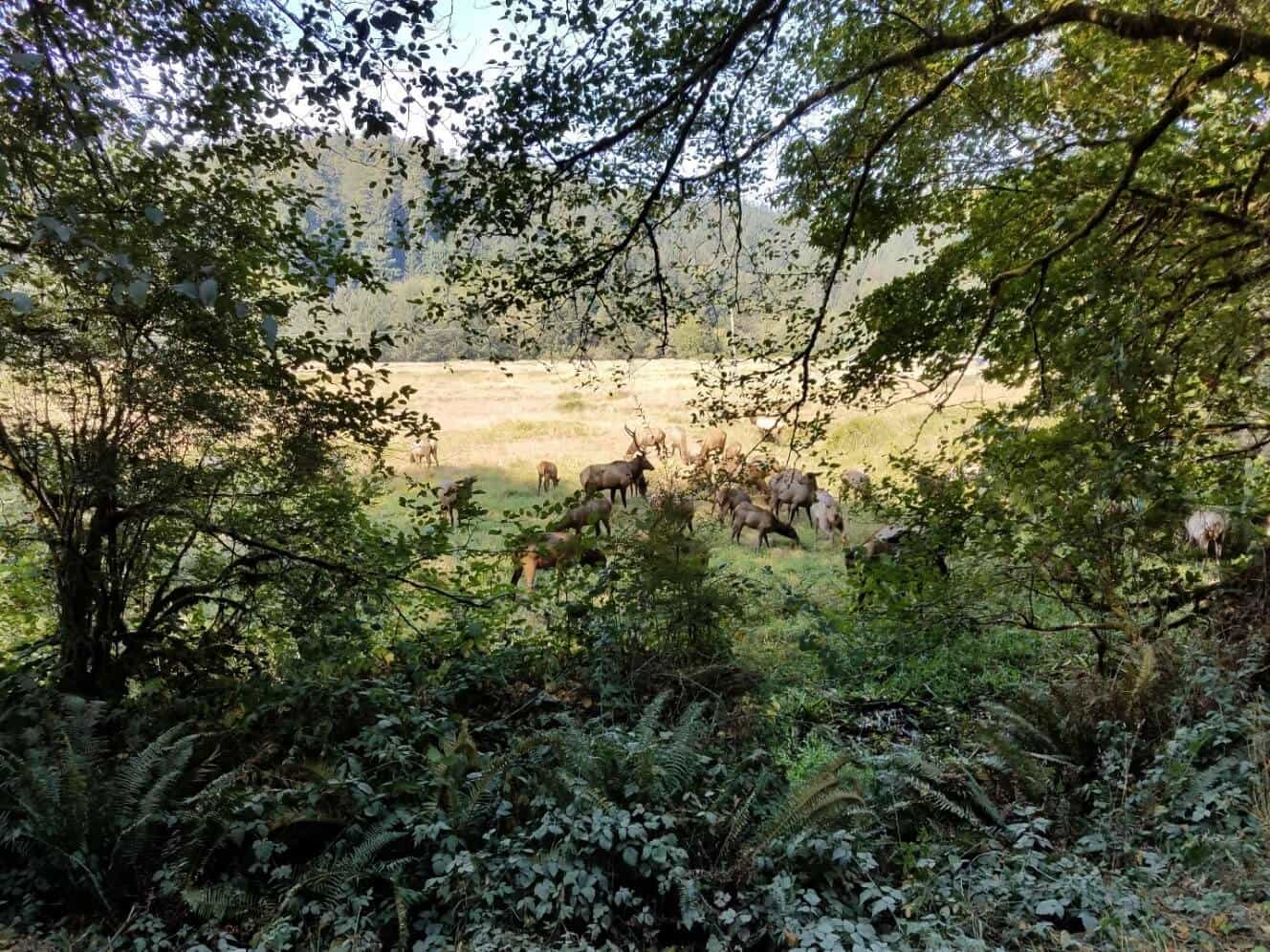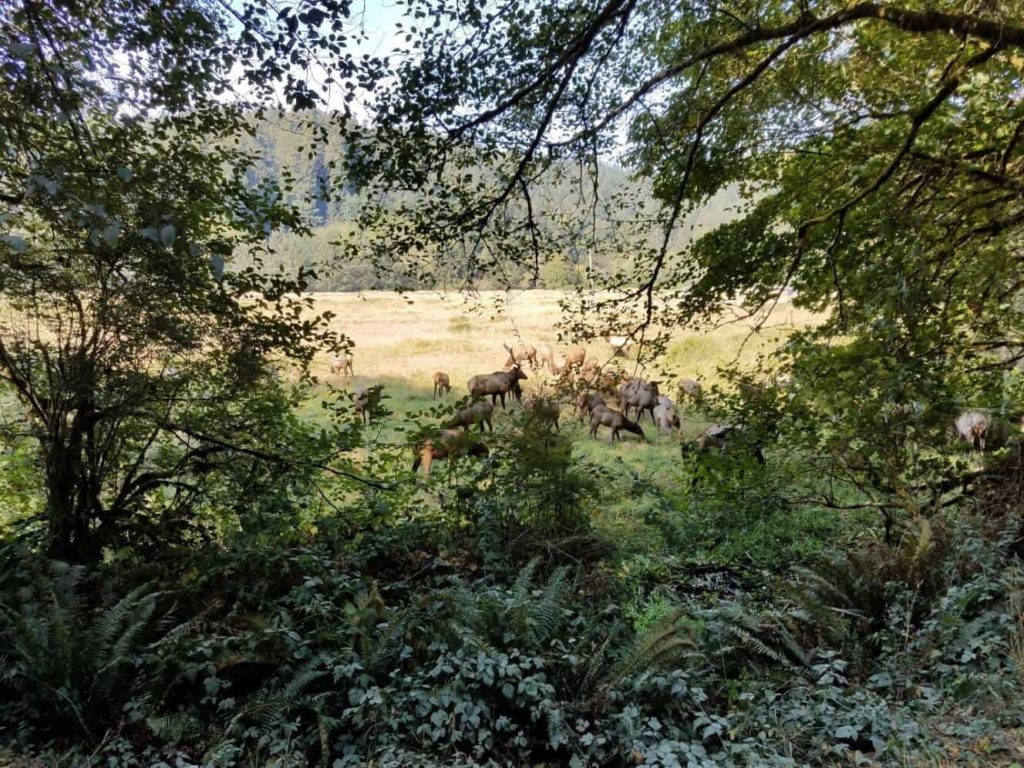 At Orick there is a RV campground, known as Elk Country RV Park, often with Elks grazing next to it. Sometimes, when passing by, I have seen fifty or more lounging about the grassy area of the entrance to the Park. This day there were only a few.
The Newton B. Drury Scenic Parkway
Just north of the Elks is another Redwood viewing by-way. The Newton B. Drury Scenic Parkway is a ten mile alternate to Highway 101 above Orick and Prairie Creek.
The drive along this Parkway through the Redwoods induces an almost hypnotic trance, it is so pleasant. Luckily, there were many places to stop to enjoy a walkabout. The trees make a tunnel that tempts one to stop and pull over just to look at the dappling of the light.
It is the home of Big Tree.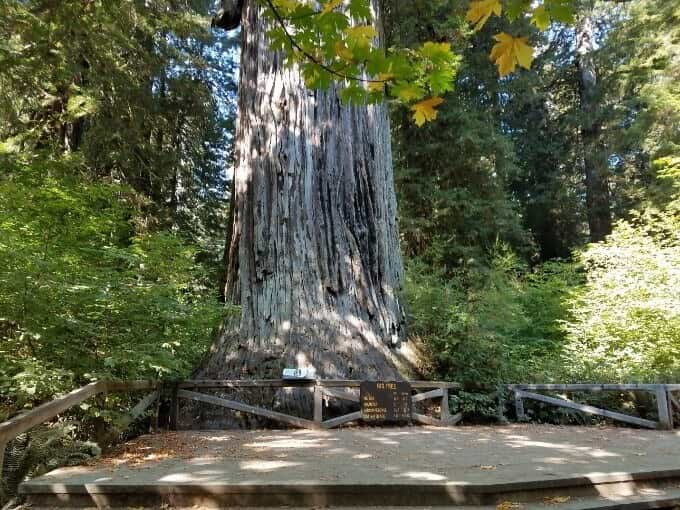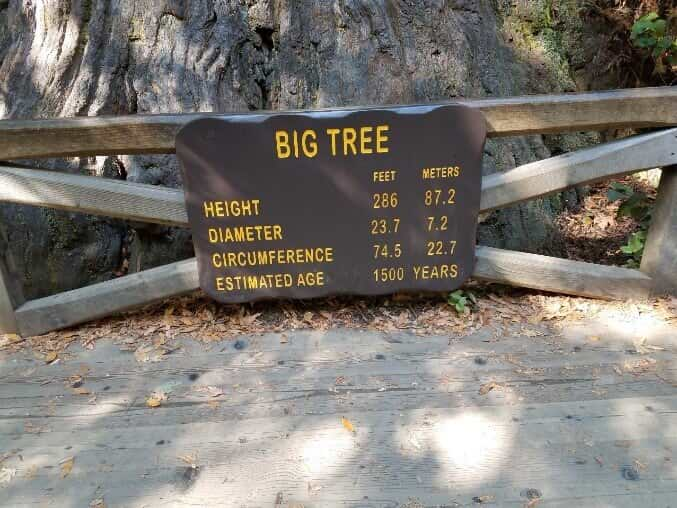 This is not the largest redwood, others are larger but the keepers of the forest tend not to divulge their locations because of vandalism.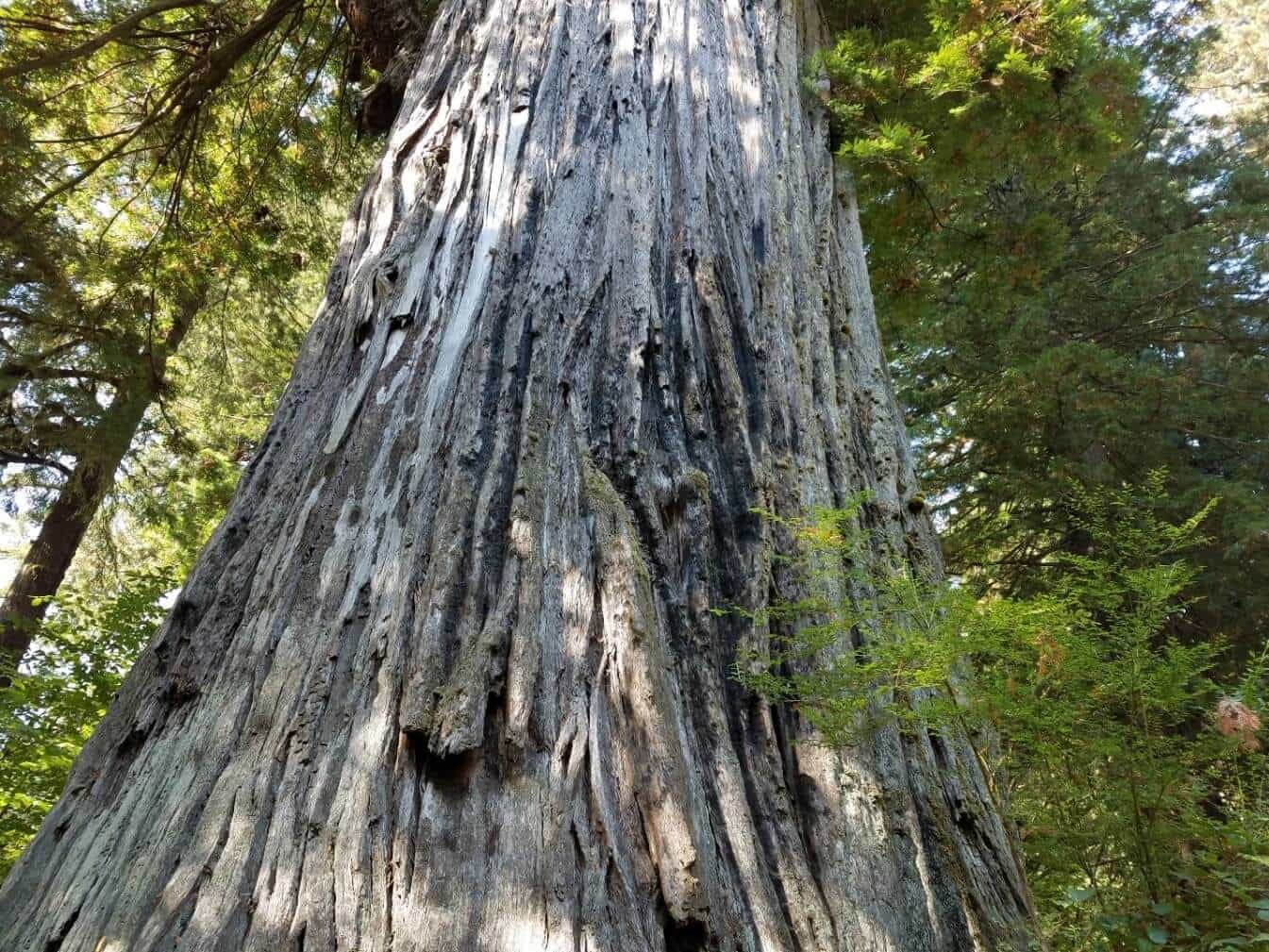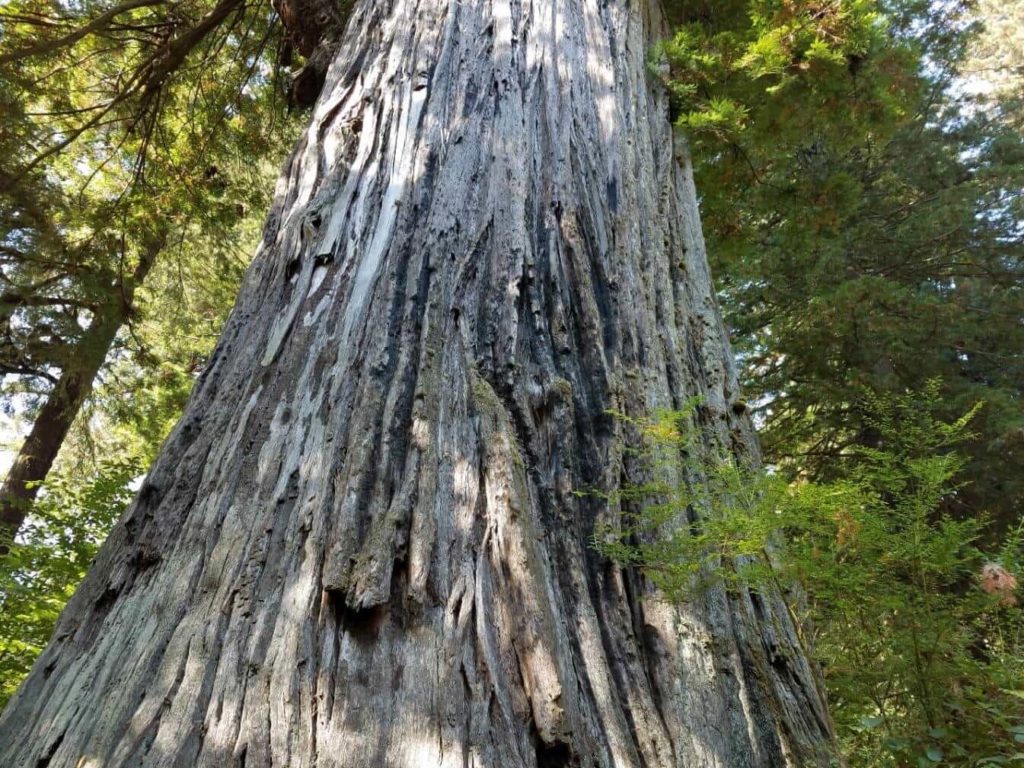 Far north coastal California and southern coastal Oregon have many beaches, often with few people or none on them. I tend to be a solitary person. This kind of beach is a high attractor for me. Having a whole beach to myself is a great gift not likely to be experienced in other places. When I lived in southern California, the beach was not that attractive to me. There were too many people. Always! There were so many people to dodge that trying to walk was like walking a busy sidewalk in New York. Not so, here.
There is an exhilaration brought about by the beach air and the ocean breeze that is hard to define and cannot be experienced in other kinds of places. I spent many hours walking, sitting and reading on several beaches, and I must admit, drowsing as well. My favorite beach was the cove at the end of the Harris Beach Road just north of Brookings.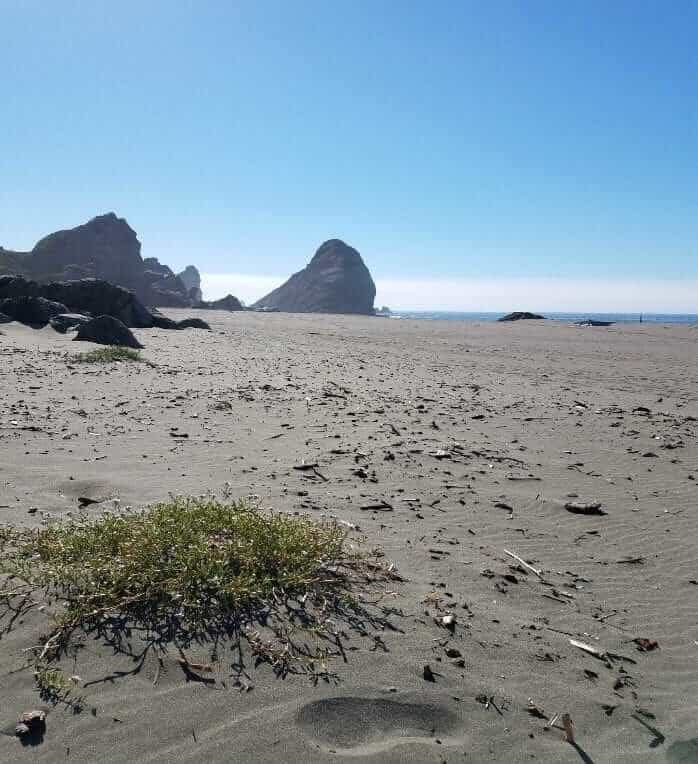 Mostly when I travel in my beloved Oliver, I cook simple meals, make sandwiches or heat leftovers from my wife's cooking. I seldom eat out. Occasionally, I will go out for a burger at a non-chain, local restaurant.
When I am near the ocean and fresh seafood is likely, I enjoy going out for sea food. One of the local members of the Elks Lodge recommended that I try this restaurant down on the lower wharf area. I did and am so glad I did.
It had outstanding clam chowder and lingcod cheeks with beer battered fries. I ate there twice and had the same thing each time, it was so good. Notwithstanding the Redwoods and scenic views, it was worth the trip just to have the pleasure of eating there, it was that good.
The interesting part of all this is that I was staying in the very southern beginning of coastal Oregon, the whole of the State was still before me. As one drives north of Brookings there are more spectacular views, more rivers, more beaches, more mountains and more opportunities for seafood. (Try the Bridgewater hotel in old town Florence) And if one goes far enough, cheese at Tillamook. It is enough to make an Oliver owner eager to go and glad to be traveling in style.
"This was the day that was."