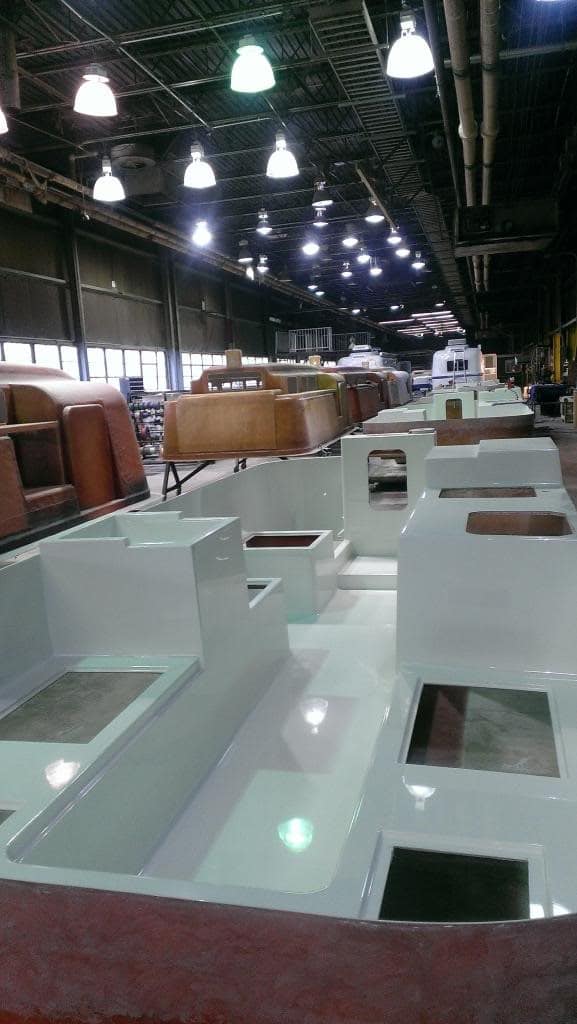 All of those cool, useful features and the beauty of that glossy gel coat, get one's attention during a tour of the factory. Because of all of that eye candy, it is pretty common for someone to overlook a very important thing about the Fiberglass hulls of the Oliver. The incredible structural strength. Here is a rare look from the factory.
The two inner hulls are side by side. On the right is the inner lower and on the left is the inner upper. When the four hull parts are joined and put on that strong, rigid, aircraft grade aluminum frame, the Oliver becomes ever so super strong !
One thing that we have always enjoyed when folks visit the factory, is watching to see just how long it takes before they put their hands on the fiberglass so that they can actually feel just how substantial the Oliver really is. So, on your next visit to the factory, as you place your hands on that shiny hull, give a glance at the nearby technician and grin as you knod your head. Then,watch his expression as he understands that you get it !
The factory, a pretty cool place where high tech enhances your recreational time.