The Mother Road, Route 66, runs from Illinois to California. Any time we get near it, a involuntary, reflexive action happens. We escape. Off route. Abandon all plans. Drop off the face of the earth and get lost. Sometimes we wander aimlessly. Sometimes we search out specific places. But one thing for sure, we always have fun !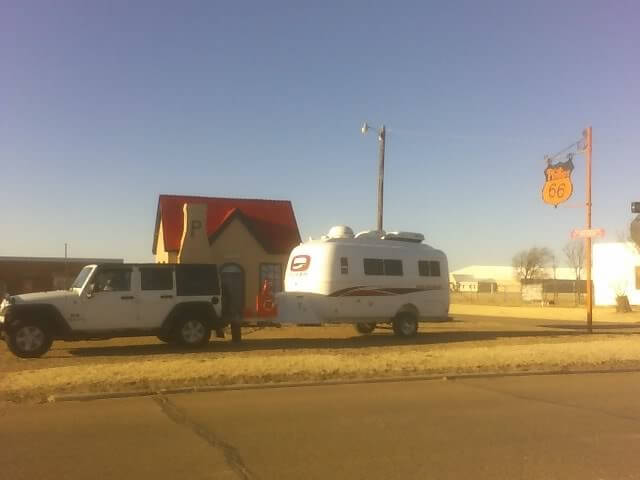 I
n this photo we are in front of the Phillips 66 Service Station that is in the music video link below.
Here is a look at a book that we pour over on a regular basis because it is such a in depth study of the Mother Road.
This video misses what we think are some of the coolest places, yet it is ever so good !
Enjoy the video and a good look at all of the cool stuff out there on the old Route 66. Here is the link:
ROUTE 66 MUSIC VIDEO
This strange phenomenon, the connection between our escape and Route 66, is hard to describe, but, Depeche Mode does it quite well in the above video .
Sometimes escaping is good for the soul!