Did you know that approximately one million Americans live in recreational vehicles full-time? With over 11% of US households owning a recreational car, ownership has grown from 7.9 million households in 2005 to over nine million today.
As demand grows, companies offering travel trailers for sale are also rising. However, only three options are available for those looking to buy an RV and join the RV life.
You can buy a travel trailer from an RV dealership, classified websites like RV Trailer, or direct from the manufacturer like Oliver Travel Travelers. In this post, we go through the various ways to find travel trailers for sale.
RV Dealership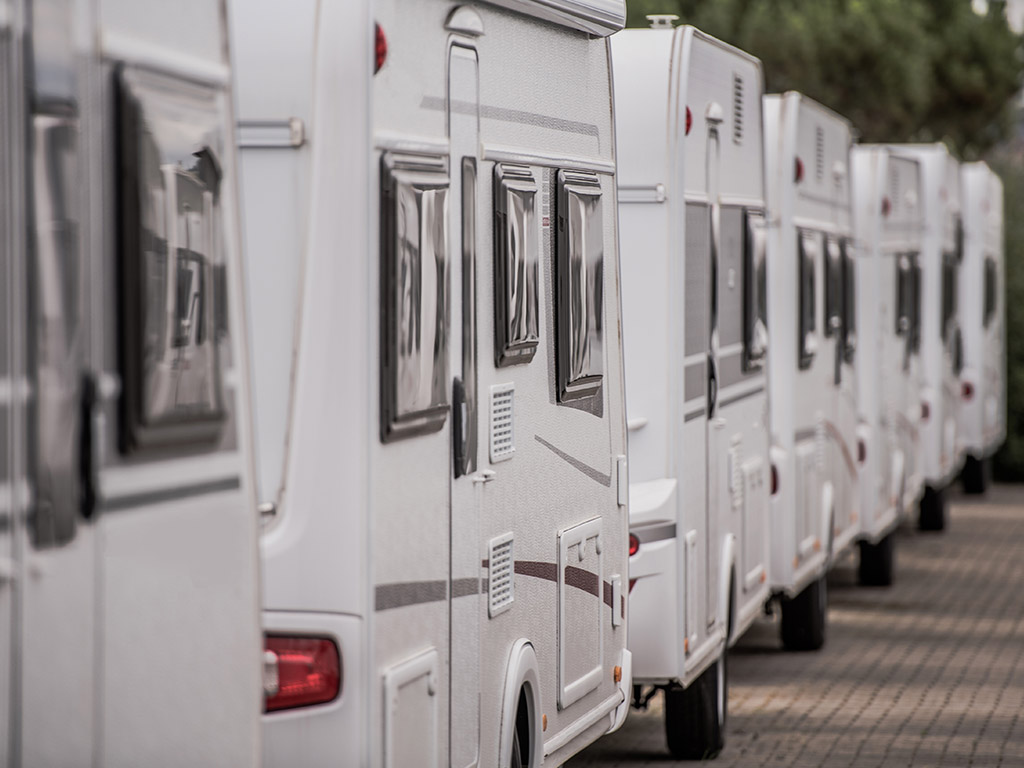 On paper, buying an RV from a dealership looks like a good option for most people. This is because dealerships often have an expansive inventory of RVs. In addition, it can include camping trailers and motorhomes dedicated to road trips.
All the RVs are in one place for you to "feel and touch," and the dealer can manage your trade-in.
Dealerships also provide financing options and can include an extended warranty all in one sale. If you buy a new RV, the entire rig or camper is covered by a warranty.
However, if anything goes wrong, the RVs manufacturer will be responsible for the repair. The dealership will only help you get the issues fixed.
Cons of Buying from RV Dealers
While dealerships are generally known for their vast inventories, the COVID pandemic has resulted in record sales for the RV industry, leaving dealerships with limited stocks. As a result, most dealerships don't have the floor plans or brands you might be looking for.
RV dealers sell all different brands and are not always experienced with all their inventory. In addition, they don't know the units they sell as well as an RV manufacturer that sells direct.
Classified Websites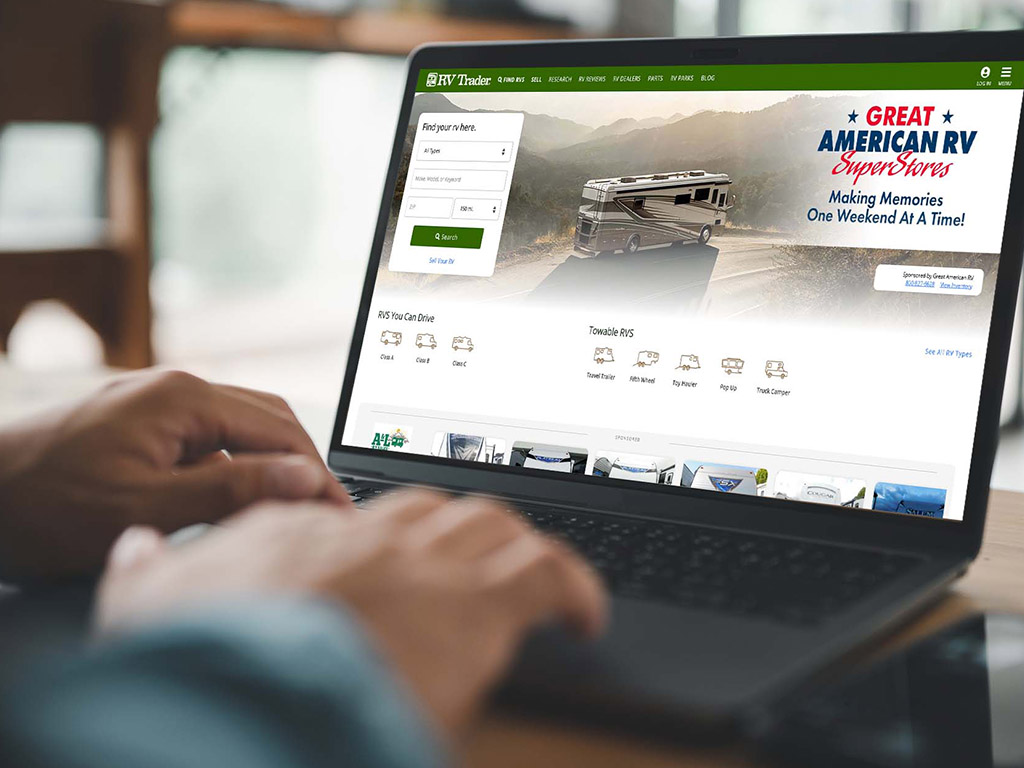 Whether looking for a new or used RV, classified websites are there to meet your needs. Also, most classified websites often specialize in trading used RVs, making it ideal for those working on a tight budget.
The majority of the websites also allow the sale of RVs by private owners and RV dealership advertisements.
Compared to recreational vehicles dealerships, classified websites are much cheaper. However, buying an RV from a classified can be a minefield. Buyers should expect to meet similar frustrations, but you can easily get scammed for a classified website.
Cons of Classified Websites
One of the most significant drawbacks of classified websites is distance. If you are using a popular RVs platform, the one you like the most could be thousands of miles away.
Such issues often complicate the transaction since you cannot trust the pictures posted on the platform. You have to visit the seller to confirm if the RV is in the same condition as the picture.
Even if you hire an inspector to review the RV, you will still not know the vehicle's condition until it reaches you.
Additionally, you still need to secure financing or be prepared to pay the total amount in cash. Finally, you are required to transact the business of paying for the rig in exchange for the vehicle and title.
The greater the distance between the buyer and the seller, the more complex the processes become. When you decide to do an in-person inspection and transaction and find something is wrong with the RV or other issues impeding the sale.
You will have committed a lot of money and time to the process, and it's not an experience you want to go through again.
Buying Direct from the Manufacturer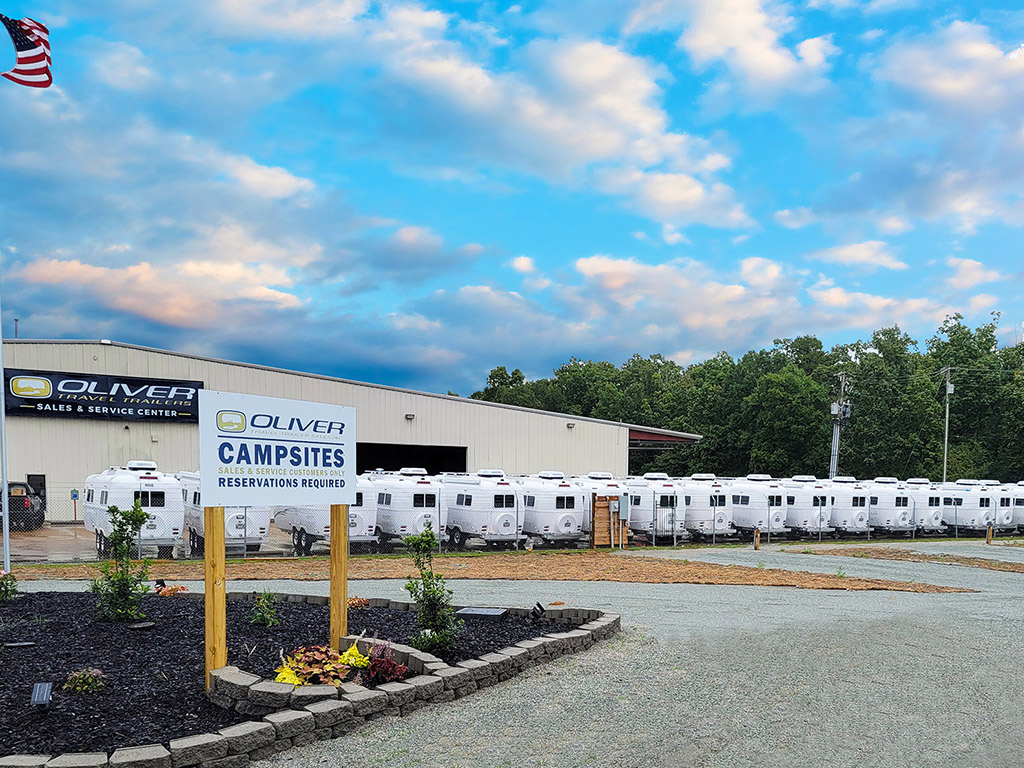 It is possible to buy an RV directly from the manufacturer. Those who purchase their RVs from the manufacture cut middlemen while experiencing improved customer experience.
Manufacturers value buyers who come directly to their factories because the one-on-one relationship helps them make their trailers even better through direct feedback.
When you buy your RV directly from the manufacture, you get to select the options on your RV, particularly for custom-trailer manufacturers. RV manufactures have perfected the art of requirement specifications where they get all the information from the buyer.
They also know what combinations of options will meet your camping needs.
Furthermore, the royal treatment continues even after the RV is built. Manufactures have vital aftercare services, red-carpet deliveries, and online forums that are useful after purchasing the RV. Some even have a campground on-site to allow you to break in your new RV.
Customers are often given much weight in the direct-sale process with an excellent selection of fabrics, countertops, flooring, and options to select. Types of RVs that can be purchased direct include:
Class A Motorhomes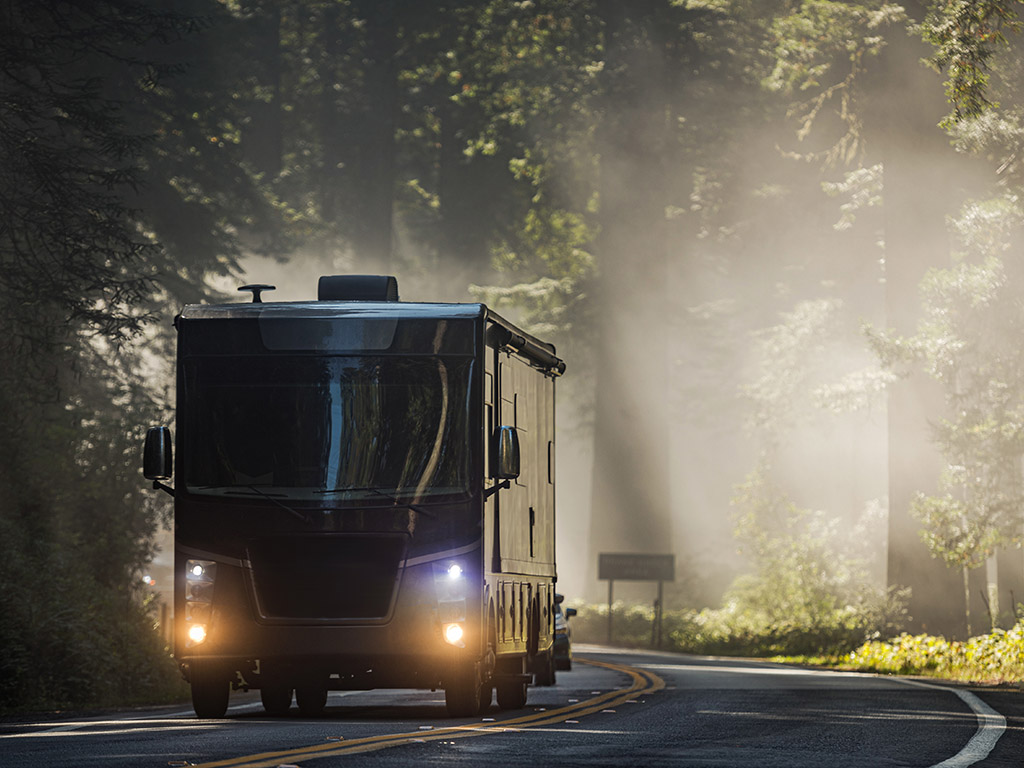 Before visiting a manufacturer for direct-sale, it would be wise to have some basic idea of the different types of RVs. For example, big and bus-shaped class A motorhomes are often associated with movie stars and singers.
Class A RVs are among the most well-adopted and luxurious rigs on the market.
They are often 45 feet long and feature multiple slide-outs, full-sized kitchens, top-end appliances, and various sleeping surfaces for eight or more passengers.
However, smaller and more modest class A RVs still maintain the convenience of being well-built and self-propelled.
It is important to remember that the RVs are heavy, and large vehicles are serious gas guzzlers. Depending on the model you choose, you can expect as little as six to eight miles to the gallon.
Class B Motorhomes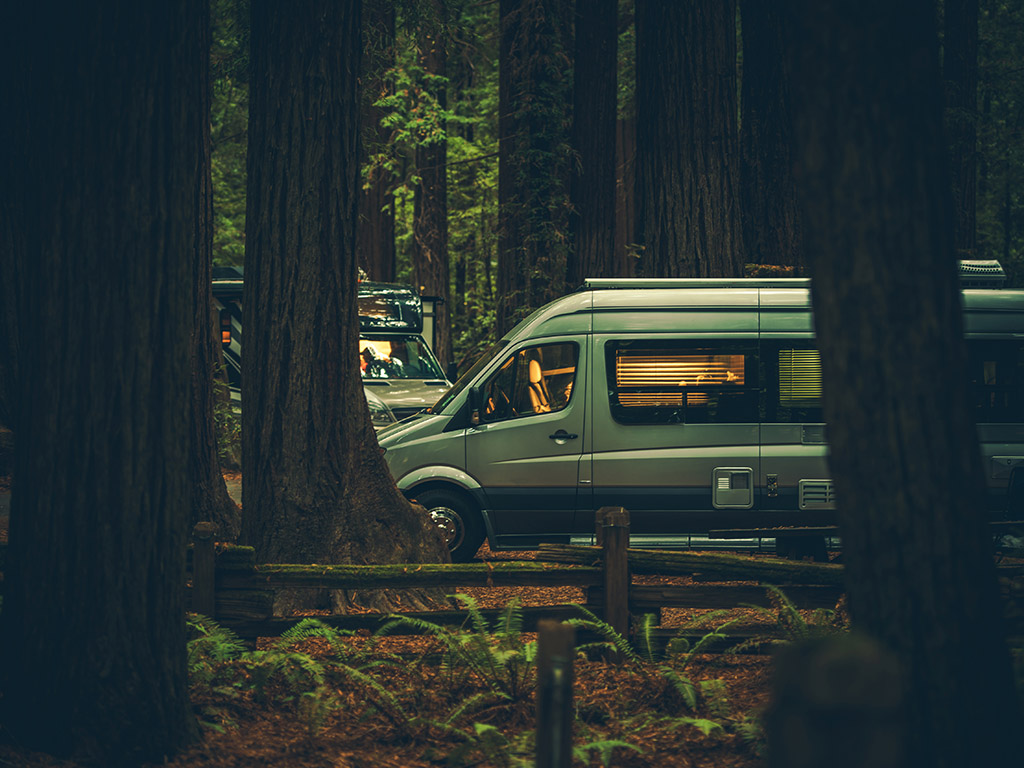 Commonly known as camper vans or sleeper vans, Class B motorhomes are on the small end of the recreational vehicle spectrum. Whatever class B motorhomes lack in space, they make up for it in flexibility.
These RVs come in a wide range of price points, from relatively affordable VW conversions to the high-end Mercedes Sprinters. It might come as a surprise that top-of-the-line camper vans can fetch up to $100,000 or even more. However, if you thought that a smaller price tag would be offered because of their small size, you're mistaken.
Class C Motorhomes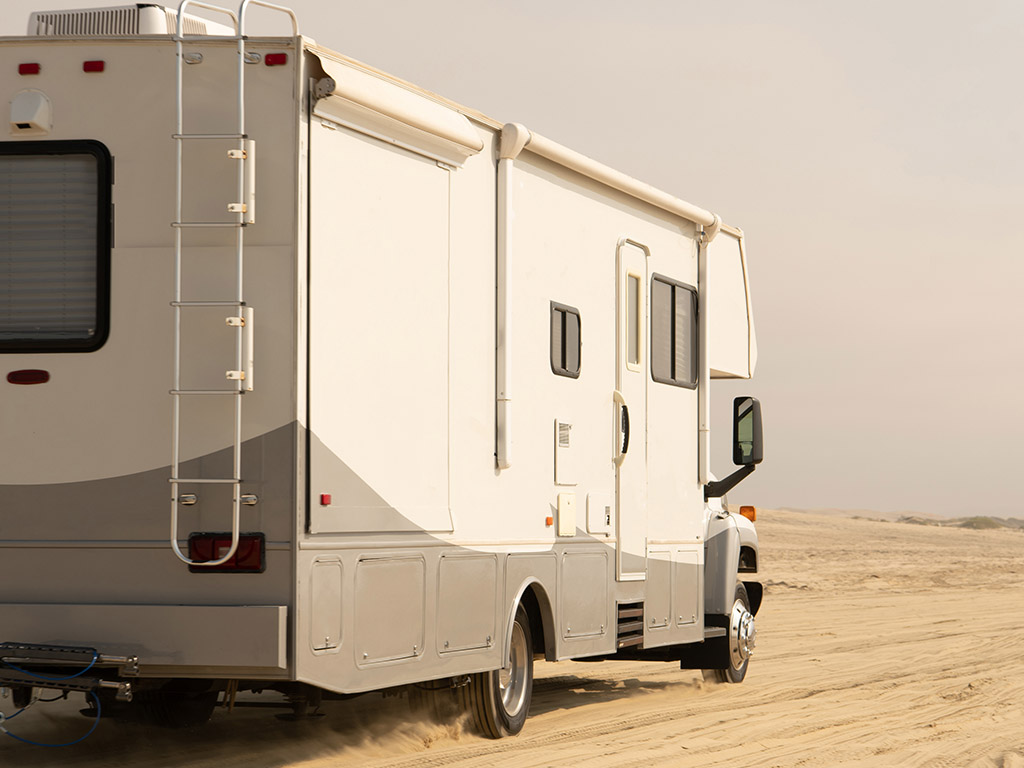 Class C motorhomes share most of the convenience and amenities of their Class A brothers at a generally more minor price point.
Class C RVs are often built on a standard truck chassis, making them easy to operate even for naïve RV drivers. They also have an iconic over-cockpit attic space often used for sleeping, storage, or a killer home entertainment system.
However, class C motorhomes tend to fall short on luxury compared to class As. This is because they are primarily available in smaller sizes. This means you can get more like 10-14 miles per gallon in one of these recreational vehicles.
Fifth Wheels and Travel Trailers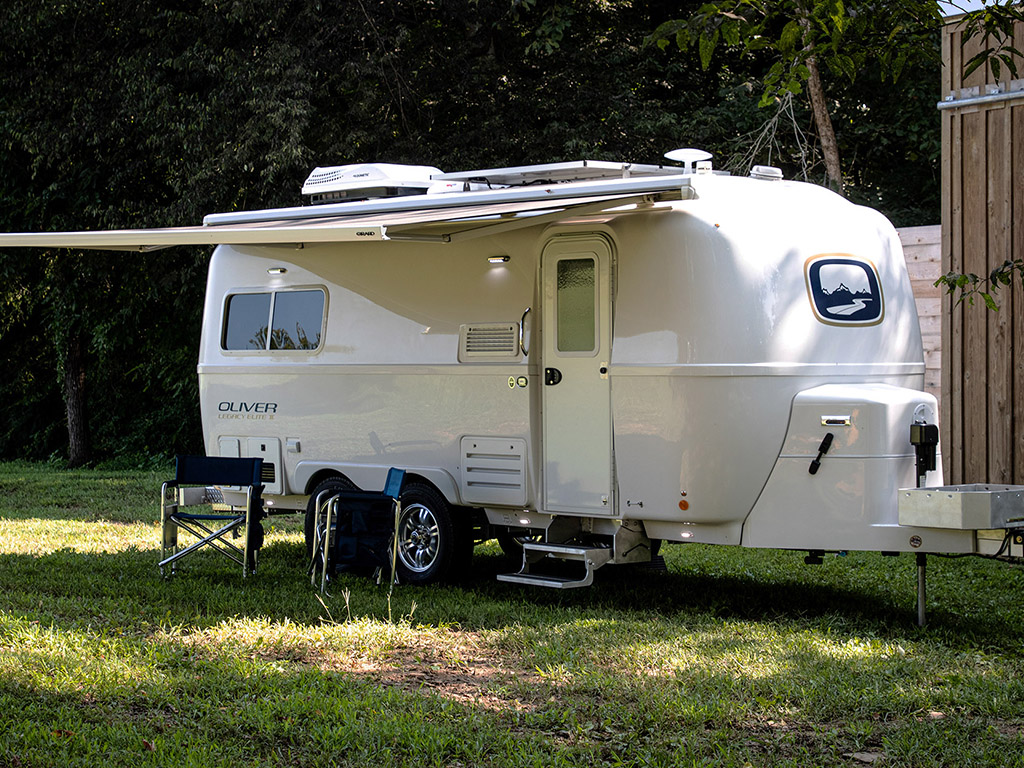 These are among towable recreational vehicles that usually offer their owners a whole set of unique benefits and challenges.
For example, it is excellent to automatically have an auxiliary car without towing one behind your motorhome. However, since trailers tend to be heavy, the vehicle should be an SUV or a full-sized truck.
Both do not make for the best city driving or consider how expensive they can purchase.
The best thing about travel trailers is that they are more affordable than their motorhome counterparts since you are purchasing an engine. In addition, travel trailers boast the most extensive and well-laid-out living floor plans.
The majority don't have a devoted space for the cockpit. However, some fifth-wheelers with multiple slide-outs can offer you as much as 500 square feet of living space. However, remember that setting camp with a travel trailer won't be as easy as pulling over and putting the car in park.
Whether folding out the pop-up camper or carefully leveling the fifth wheeler, you need some set-up when it's time to break or make camp.
Buying Direct from the Manufacturer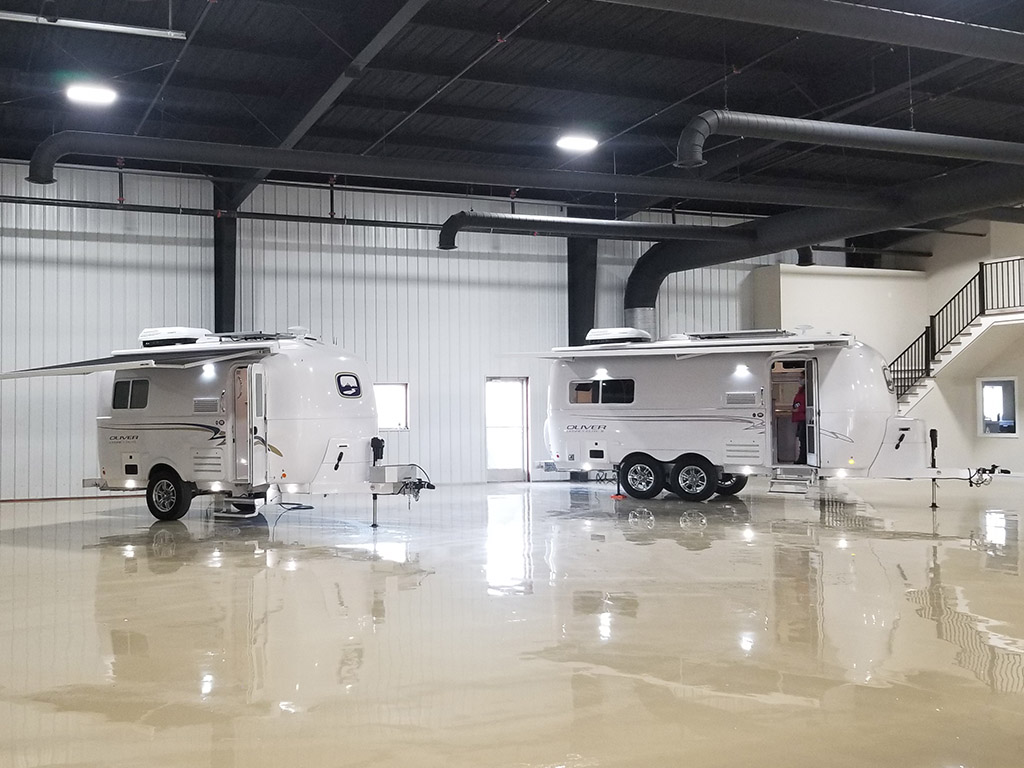 It is possible to buy a recreational vehicle directly from the manufacture. It is ideal for those looking for great value for money on travel trailers for sale.
At Oliver Travel Trailers, we have produced high-quality fiberglass travel trailers since 2007. Our goal is to build the best superior quality camper trailer and back it with the best customer service in the industry.
We have engineered our unique double-shelled fiberglass and composite hull to last a lifetime. Our design and specifications provide excellent insulation, durability, strength, and ease of maintenance.
If you would like to see how our travel trailers are made, we offer Factory Tours Monday thru Friday at 9:00 AM and 1:00 PM CST. Also, if you are interested in viewing an Oliver travel Trailer near you, we can help arrange an appointment for you to view an owner's travel trailer through our Field Visit Program.
Contact us now to get a quote.