OLIVER NEWSLETTER
ARCHIVE
Oliver Travel Trailers archived newsletters, updates and stories from the road.
October
Oliver Travel Trailers Newsletter November
Lake Guntersville State Park has 300+ campsites with hookups and a primitive camping area so there are plenty of campsites for the Rally.
The 4-day rally will be packed with plenty of activities, programs, food and most of all fun with all of our Oliver friends.
June
High-Class Fiberglass: Trailer Life
The old saying "you get what you pay for" rings as clearly in the RV world as it does everywhere else.
Hailing from Hohenwald, Tennessee, Oliver Travel Trailers has built its business on producing some of the finest hand-made fiberglass trailers that money can buy. Attention to detail, extremely high level of customer service and factory-direct sales have served Oliver and its clients well.
February
February, the month of love.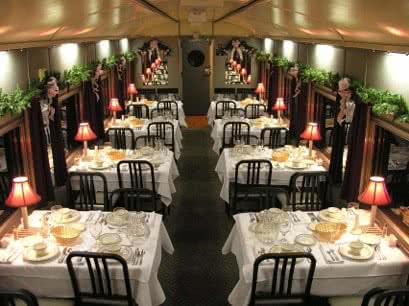 Whether you embrace Valentine's Day complete with love poems, candlelit tables-for-two and grand romantic gestures, or prefer to declare your feelings with a little more subtlety, you'll be in need of a thoughtful gift for her this month. As legend has it....
September
Special Incentives on 2018 & 2019 Models
2018 has been a fabulous year. We have added more new Oliver Owners to our family than any other year in our short history.
That being said, we're not quite done yet. We have three 2018 models left and some special incentives to get them on the road.
May
April Showers bring May Flowers
We've probably all heard the saying "April showers bring May flowers" and while this is true, it also brings the dreadful sneezing, puffy eyes and scratchy throat! I love spring but I can do without the pollen running rampant and spreading it's green "love" all over... well, over everything.
January
New beginnings. Those two words hold so much promise...
Life has a beautiful way of renewing itself... whether through the changing of the seasons, the start of a new week, or the Grand Poobah of new beginnings: New Year's Day.
New Year's Day marks the first day of a fresh....
August
2019 Oliver Owner's Rally
Registration is now open to owners and to the public.
We are happy to announce that the 2019 Oliver Owners Rally will be hosted at Lake Guntersville State Park in Lake Guntersville, Alabama on May 16th-19th, 2019.
April
Springtime, Sunshine and Tornadoes! Wait... What!?
March is always a tricky month weather-wise in Tennessee. Some days can be in the 70s and some can linger in the low 30s. It is likely Tennessee cannot make up it's mind but we're all used to it's indecisiveness and mood swings. One may say....
July
2018 Trailer Life Readers' Choice Award Voting Has Begun!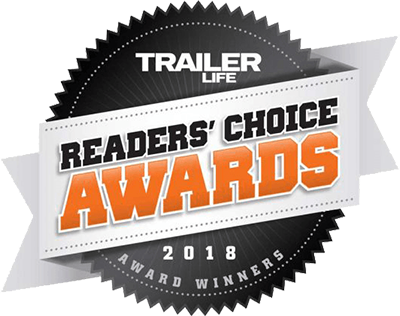 Who will win? You decide! You can vote in as many categories as you like, but you can only vote once.
Voting begins June 4, 2018, and ends September 4, 2018.
Oliver is found under the "Travel Trailers" section of the survey - 5th section down from the top.
Thank you all for your consideration! Use the button below to vote.
March
The month of green, gold, four leaf clovers and leprechauns...
What do you think of when you hear the word March? When I do, I think green for St. Patrick's Day. I've never really been one to do much St. Patrick's day celebration until I met my fiance`, who in fact celebrates everything....
December
When I was growing up, I always had a long list of things I wanted for Christmas.
I'd start mentioning gifts I wanted in October, hoping that the news would make its way to Santa. When I got older, it didn't stop. It may have gotten worse.
All the while, I'd ask my parents what they wanted. Their reply....