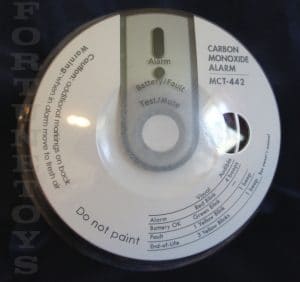 It has been our tradition that just after the holidays, usually the first week in January, that we put new batteries in our travel trailer detectors and test them. However a decision that Betty and I made about a year ago came home to rest with us during the wee hours of the morning. It was a kind of innocent thing, we were at the local dollar store and we purchased new replacement batteries for our detectors. However they were all out of the brand name, longer lasting type, that we normally purchase. Yep, we did it, we picked up some inexpensive "bargain brand" batteries. And, we got one of those "penny wise, pound foolish" lessons that life can give us. We were awaken from our sleep around three AM by a sharp "chirp" signal from a detector who's battery was failing a little early.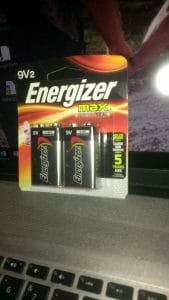 The detector's design is such that it will give warning to prevent a failure without warning.
A not so subtle warning about cheeping out when dealing with safety equipment ! Here is a look at this year's replacement battery's, ready for installation day.
Our CO2 detector was the "chirping culprit" and we robbed a used battery from another source so we could finish up the night while protected. Here is a look at our smoke detector.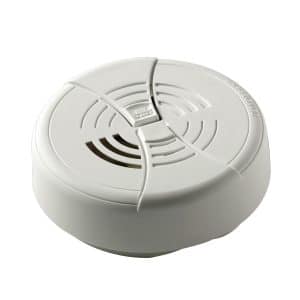 It also uses a nine volt battery that we change annually at the same time.
Our propane detector is mounted near the floor as are most, and does not use a battery. But, instead is hard wired into the trailer's twelve volt system.

While we are at it we change out the batteries in our indoor/outdoor thermometer and basement sending units.