RVer's are spare part carrying kind of folks, whether it's a spare tire, fan belt, spark plug or other repair part, we usually got em'.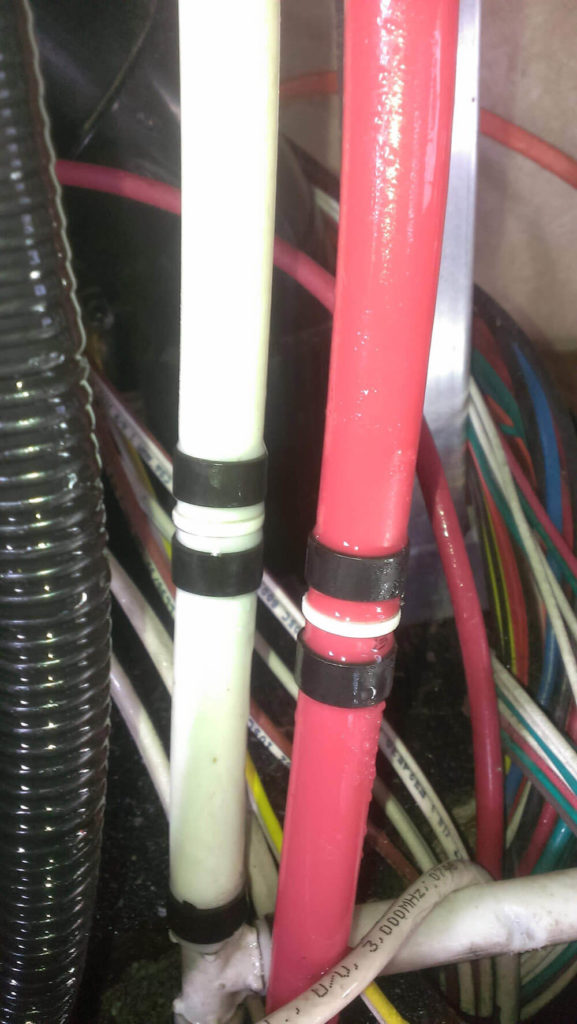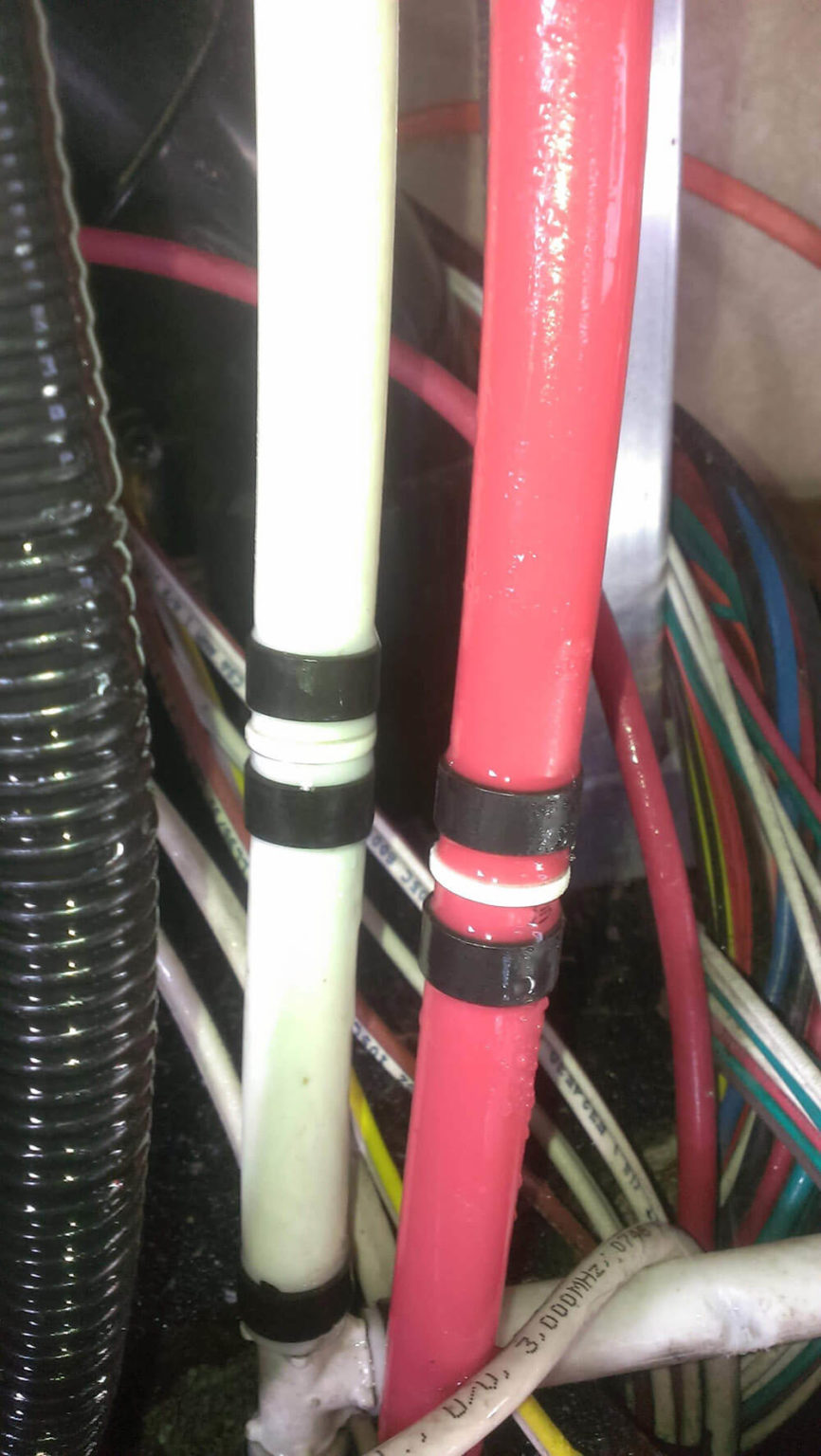 We had arrived in the front range of the Rocky Mountains a few weeks early, intending to stage at about 8500 feet of elevation before moving up to our Summer campground management assignment above ten thousand feet. As we backed into our campsite we were greeted by one of our regular Summer tenants that had the same idea about staging and fishing the Conejos river. We had camped together and shared a campfire many times. After catching up on all that had happened since last year, our friend said, " I've got trouble in my basement". Last years camp out had seen him resolve a mouse problem, or so he thought.
Every time he turned his water pump on he could hear water spraying in his fifth wheel's basement. Shortly before we arrived, he had removed a panel in the plumbing bay and found the problem. A mouse had taken a fancy to a cold water PEX line and chewed a tiny hole that would spray up onto his trailer floor.
His concern was that he knew that he could cut the bad place out of the PEX but didn't have a PEX compression tool to make the repair with. That's when the light bulb lit up for me. A friend had told me about a thing called a "SHARKBITE" coupling.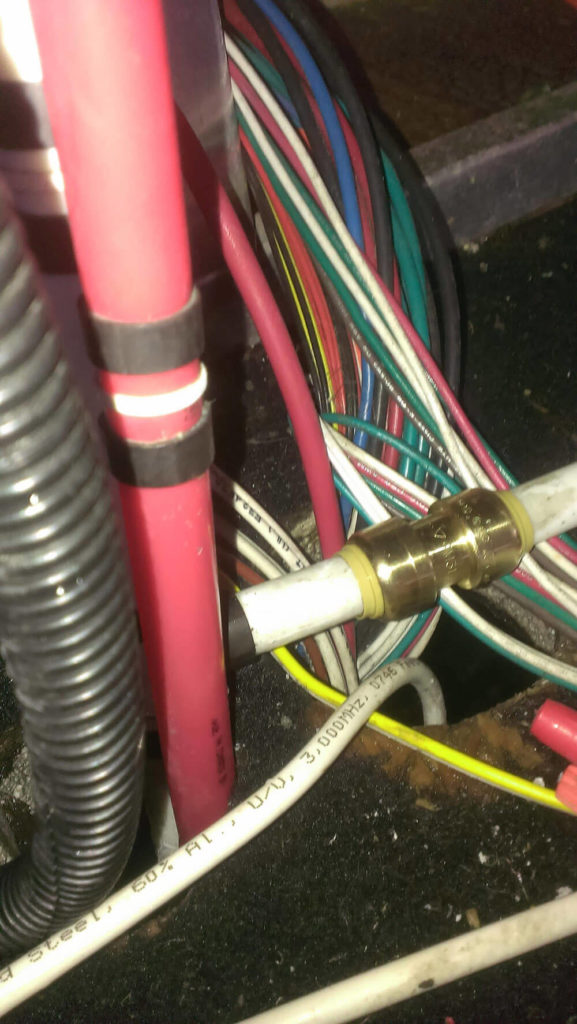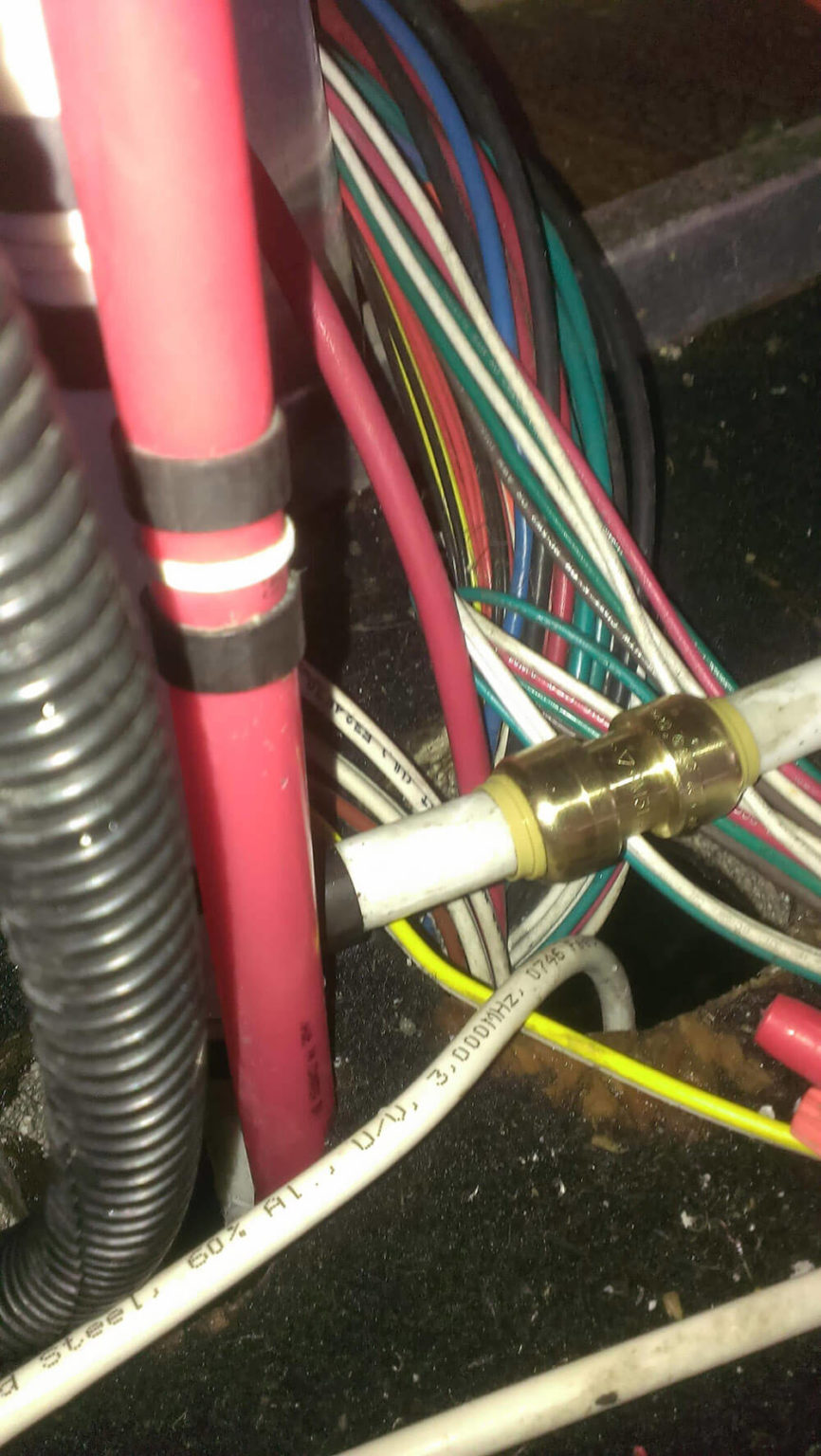 When he had told me about it, I had put one in the shopping cart and
promptly forgotten about it, until the bulb lit up. I told him about it, but couldn't find the fitting. Betty to the rescue ! When we had returned to the trailer after going to town, months ago, she had put it away "in a good place, where I would be sure to find it", yep, I couldn't.
Neither one of us had ever used a sharkbite coupling before, and, it was a bit strange looking, so, we read the instructions on the package. Truthfully the instructions were so straightforward and simple we were not sure that they would work! Here are the photos that we took of his repair as we went along.
In this photo you can see the hot and cold water pipes that have a conventional PEX coupling with the compression rings on each side.
In this photo the brass colored SHARKBITE connector is already in place. The hardest part was getting a square cut on each side and carefully removing all burrs left by the hacksaw with a pocket knife. After that it was simple to firmly push both ends into the connector.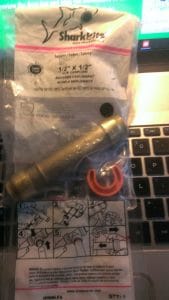 Betty discovered that I had bought two different sizes, I had forgotten that also. In the photo above is the longer one and the short one was used for the repair. Click on the photos for a larger view.
By the time we finished up the project it was getting near dark and too late to go to town so we retired to the campfire for more catching up on the latest stuff we had been up to.
The cool part is that a hacksaw, a pocketknife, a simple spare part and our neighbor friends were back to flushing and brushing again.
A SHARKBITE connector, could it be something you may want in your spare parts?